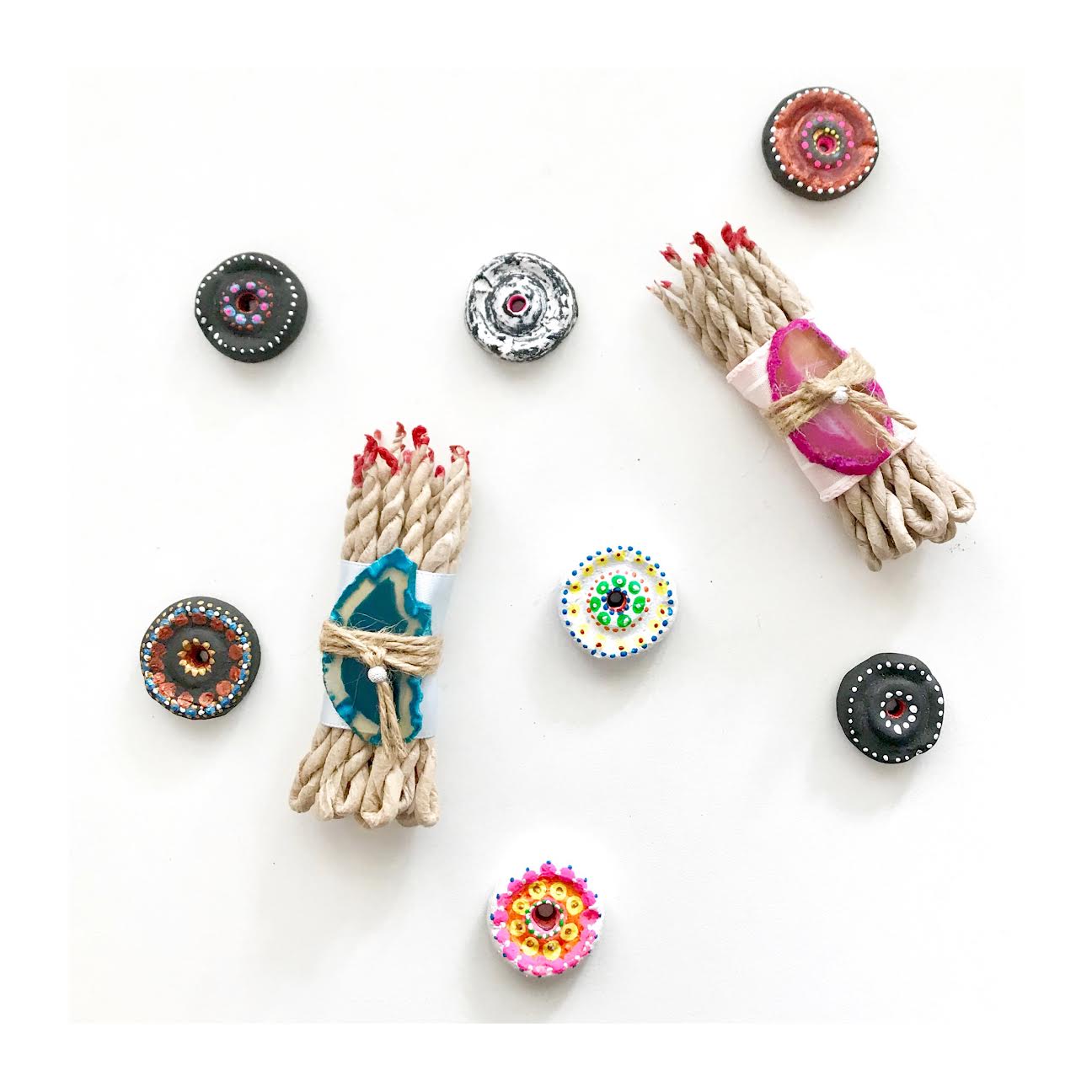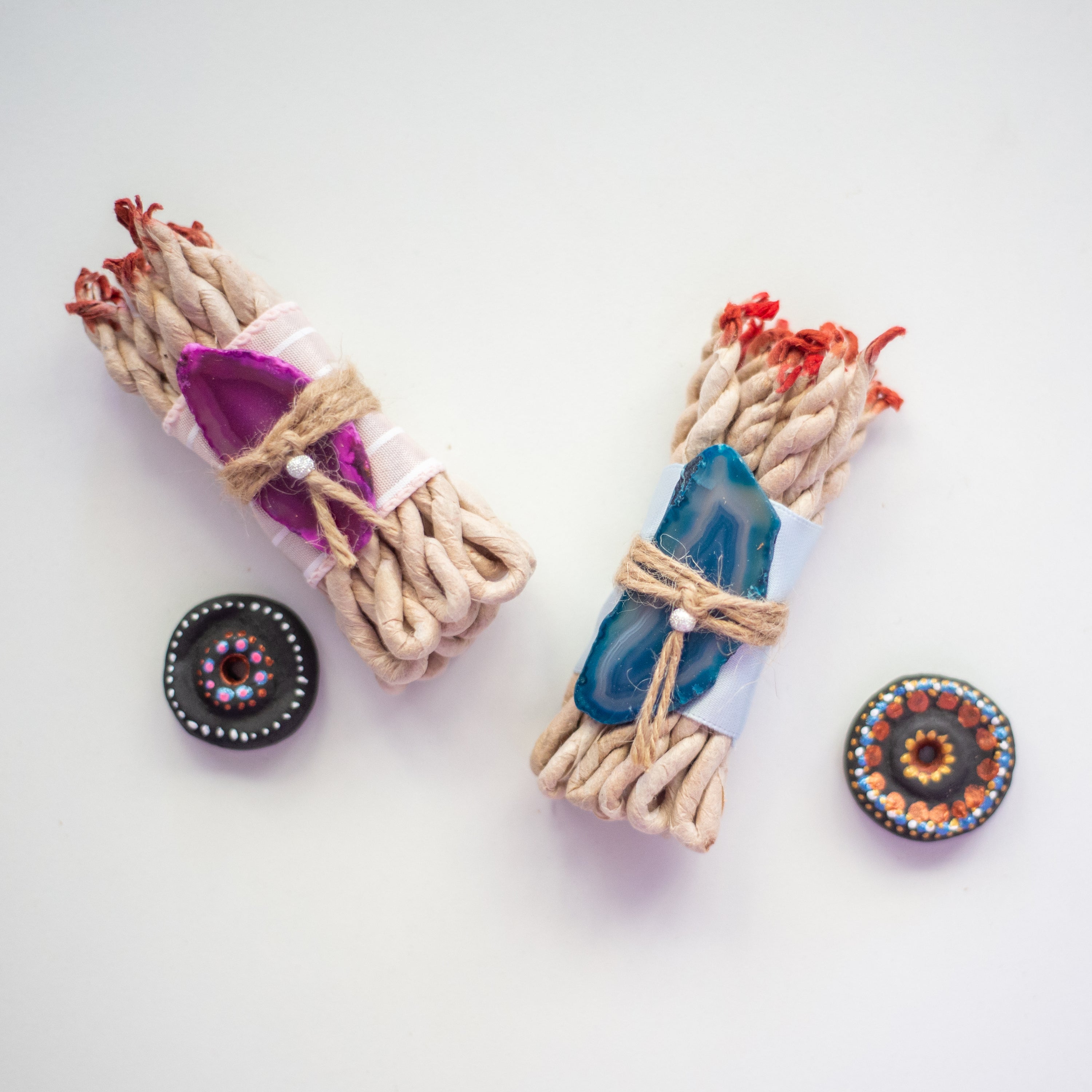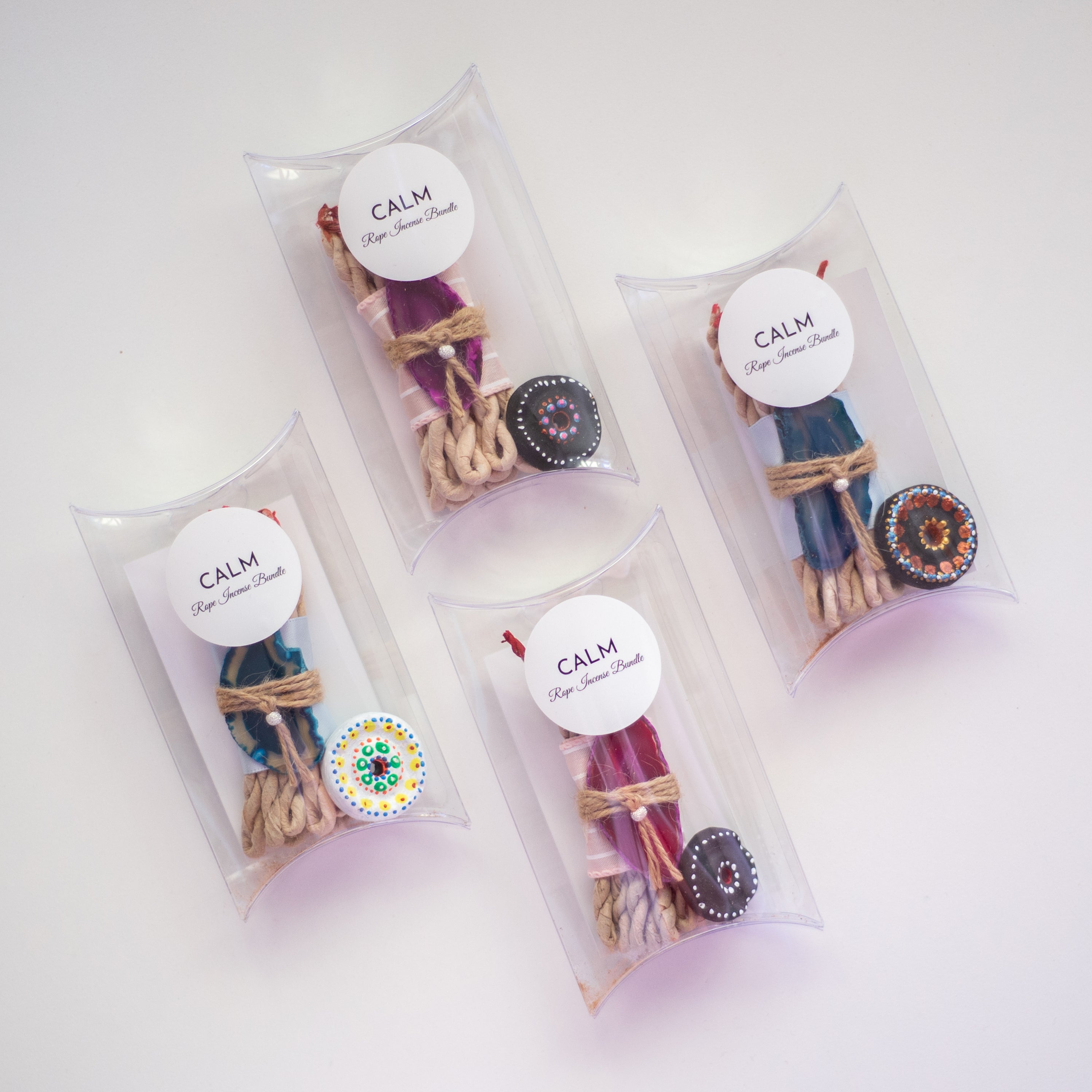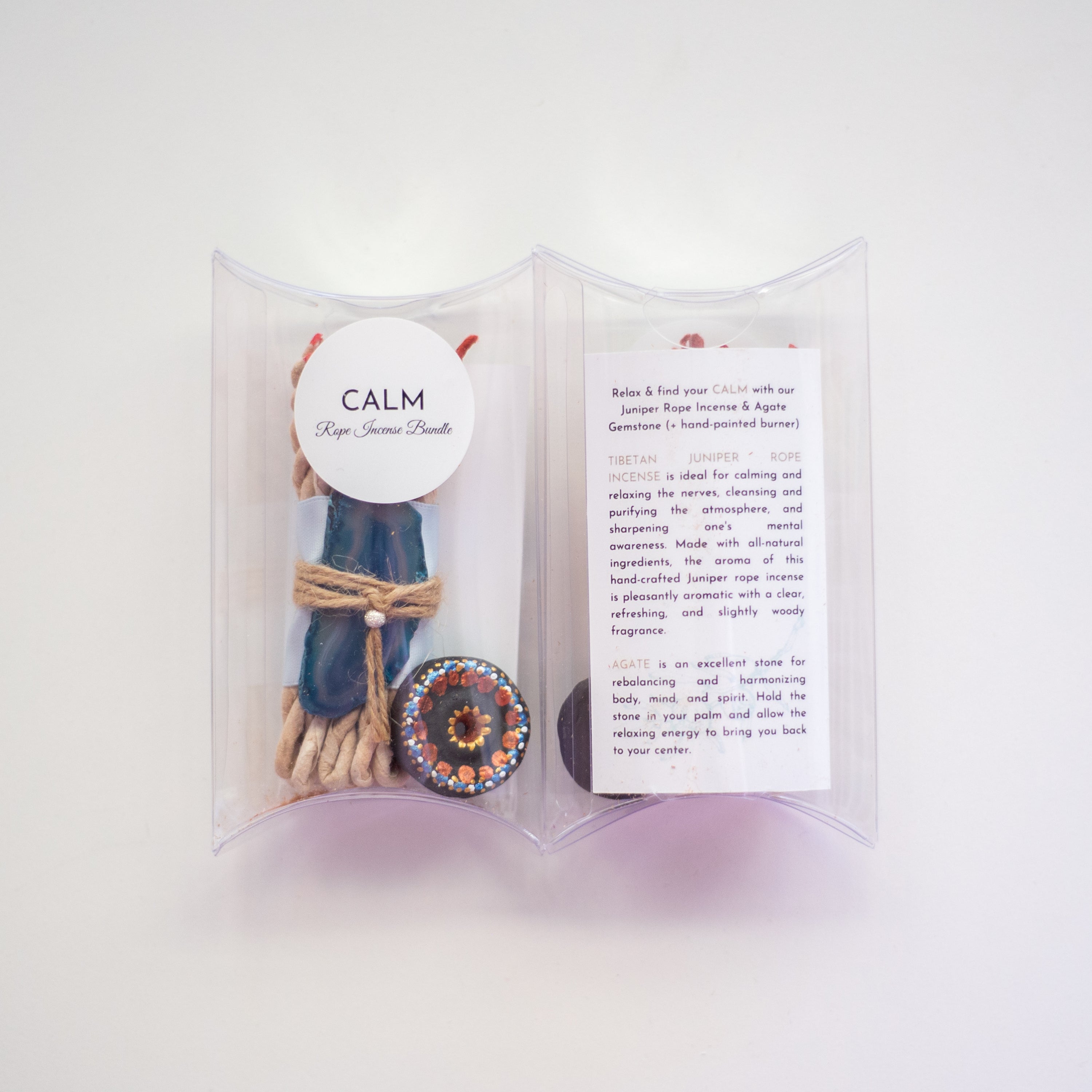 Relax & find your CALM with our Juniper Rope Incense & Agate Gemstone (+ hand-painted burner)


TIBETAN JUNIPER ROPE INCENSE (15 ropes) is ideal for calming and relaxing the nerves, cleansing and purifying the atmosphere, and sharpening one's mental awareness. Made with all-natural ingredients, the aroma of this hand-crafted Juniper rope incense is pleasantly aromatic with a clear, refreshing, and slightly woody fragrance.

AGATE is an excellent stone for rebalancing and harmonizing body, mind, and spirit. Hold the stone in your palm and allow the relaxing energy to bring you back to your center.

INFORMATION CARD included.

*Please note this product is made to order. Because of the handmade nature of this product, each piece is unique, as every hand-painted burner is one of a kind.

•All of our products come carefully packaged and ready to gift as pictured.

• Agate Slice measures 1.5 - 2 inches

•Each Bundle measures 3.5 inches long x ca, 1.25 inches wide.
•Pillow Box size: 3 inches wide x 1-inch high x 5 inches long. Weight: 1.2 oz


*Each piece is handmade with the utmost care, love, and beautiful intentions!