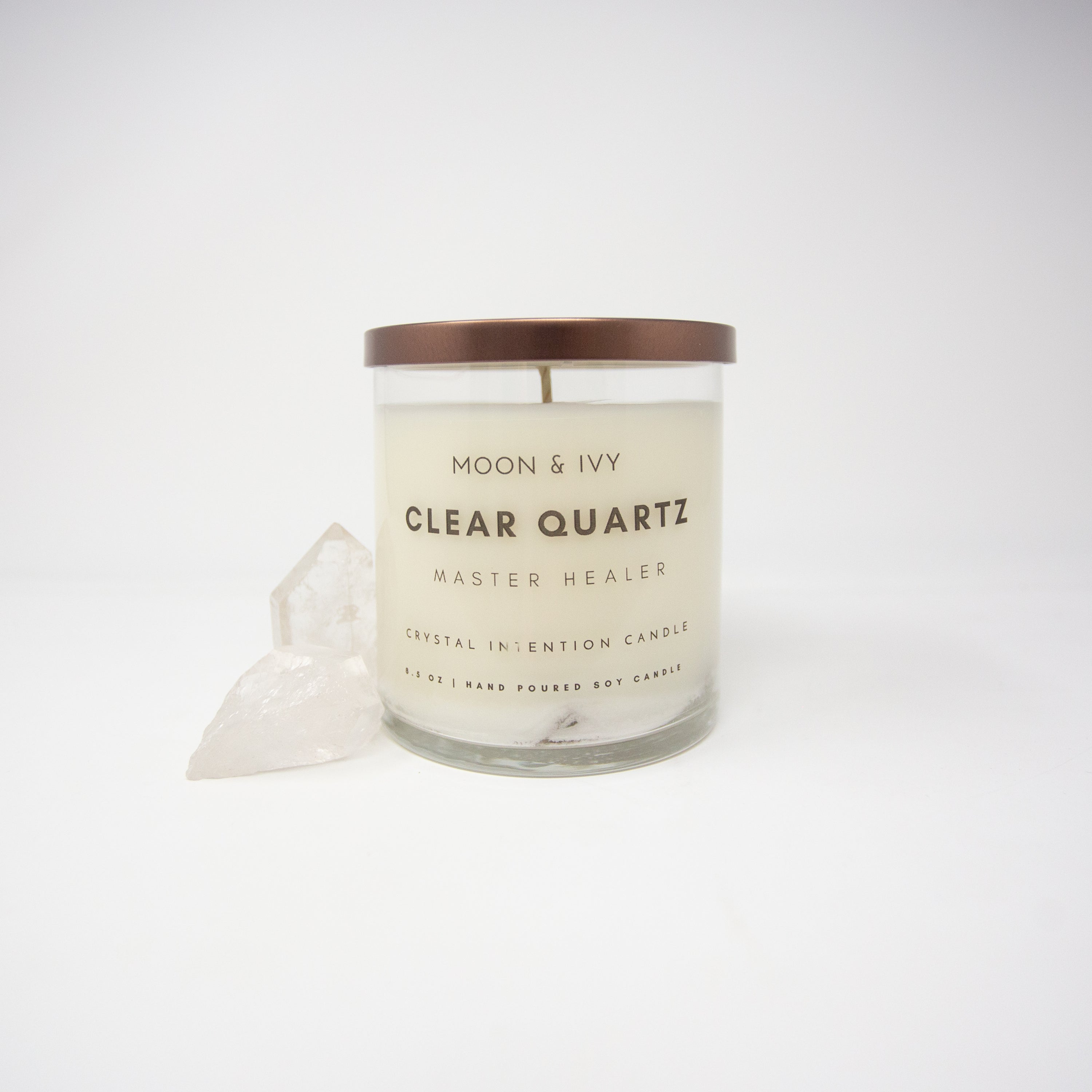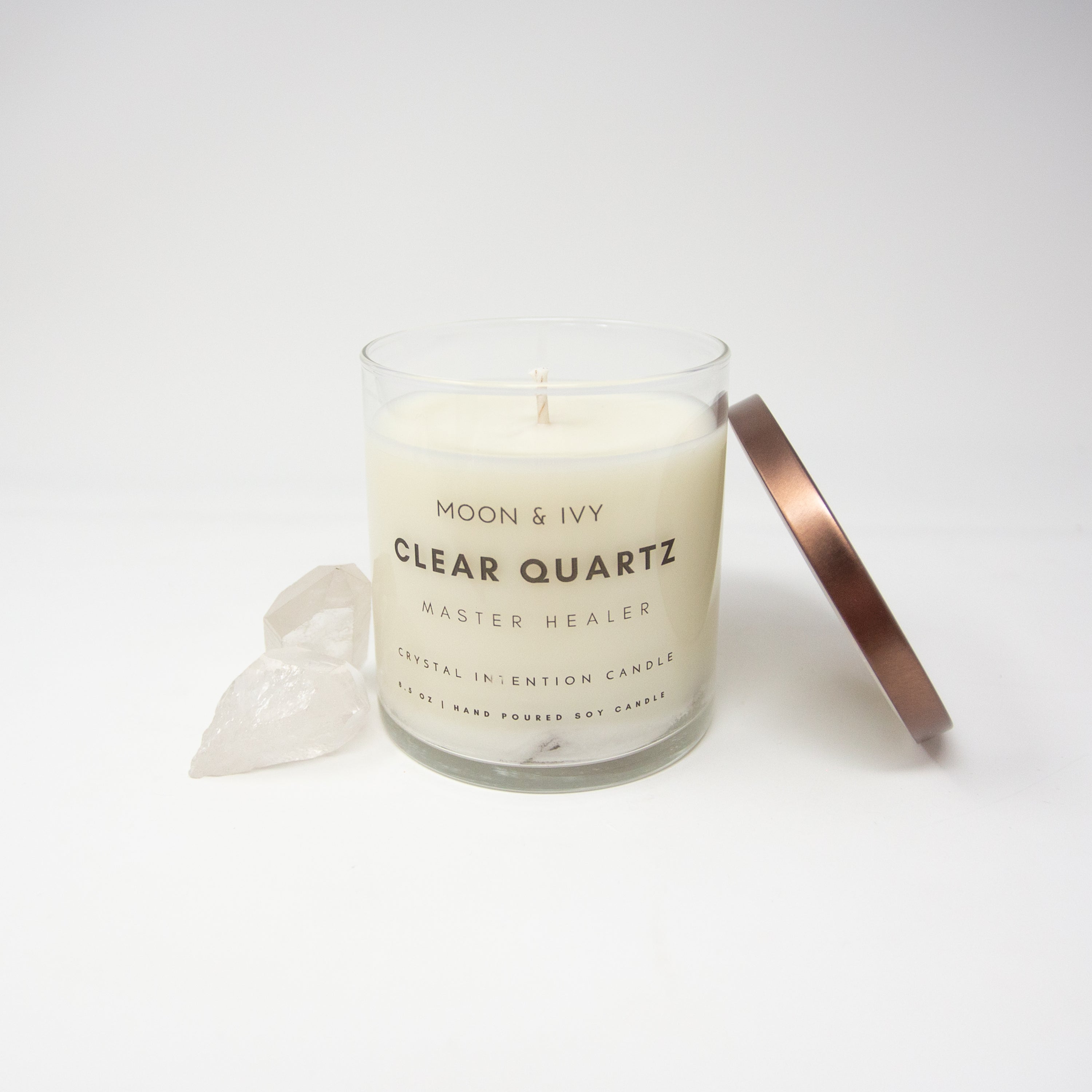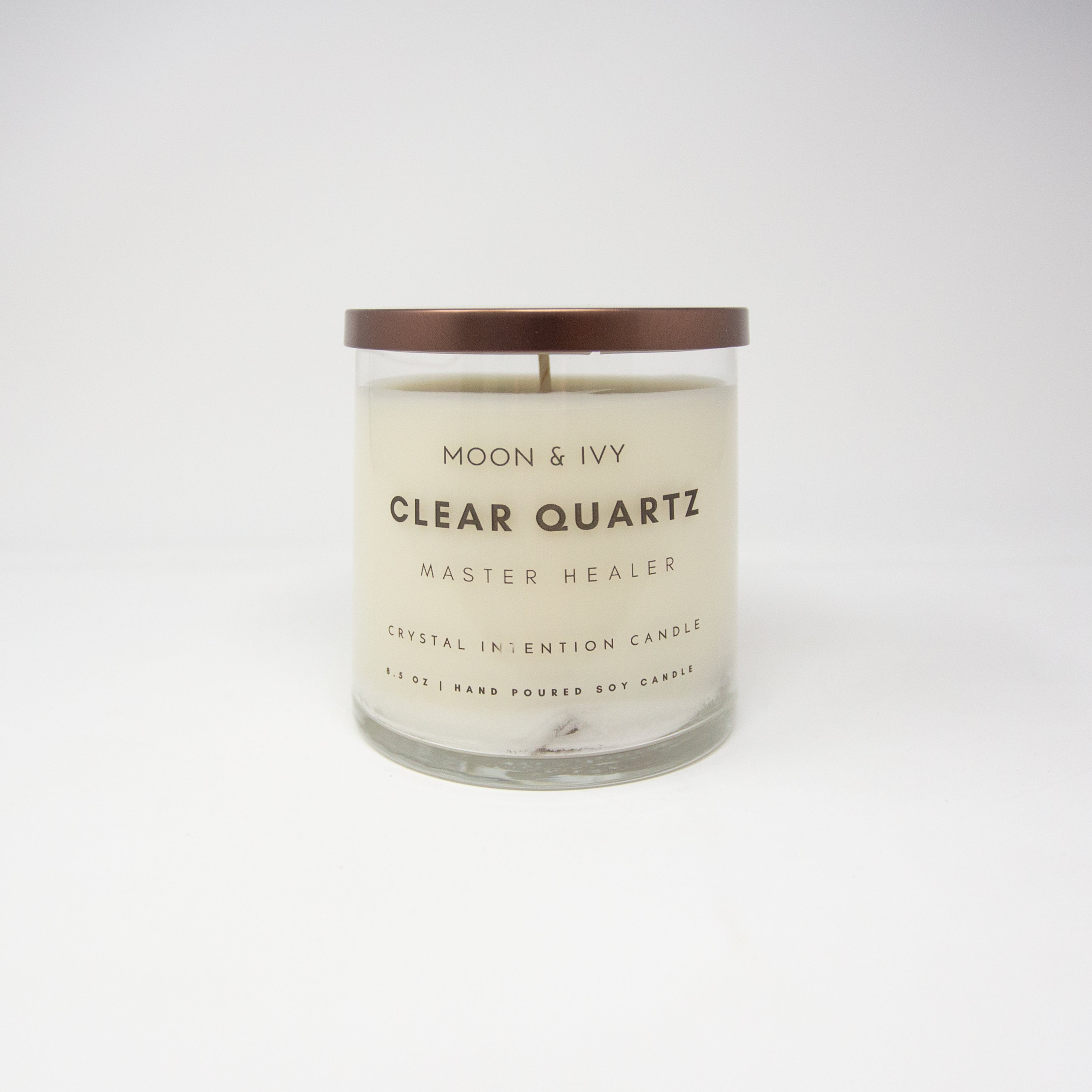 Clear Quartz Intention Candle | Master Healer Stone
Tap into the universal energy of Clear Quartz Crystal. The most powerful crystal for manifesting realities, programming intentions, or amplifying energies!
This 'Master Healing' crystal mingles with the beautiful floral scent of gardenia for a refined combination.
12.5oz Glass Jar with Copper Lid
Ingredients: 11 oz. Hand Poured Soy Wax, Gardenia essential oil, fragrance blend, Raw Clear Quartz Crystal Inside

Approximate 50 hour burn time
Dimensions
3.3" l x 3.3" w x 3.3" h
Handmade in the USA
The Maker:
Moon & Ivy are all about 'Quality Products for Quality People'. It is their intention to empower and enhance the strength and beauty that already exists within you—offering Metaphysical products for the modern-day individual, fusing old-age wisdom with a new-age twist. Demystifying' the 'hippy' lifestyle and bringing it back to its roots through 100% natural, hand-crafted, and carefully curated products.
Good vibes fuel their work, which is why they strive to source products that are free from parabens, cruelty, and anything that isn't 100% vegan. 
Clear Quartz Intention Candle | Master Healer Stone