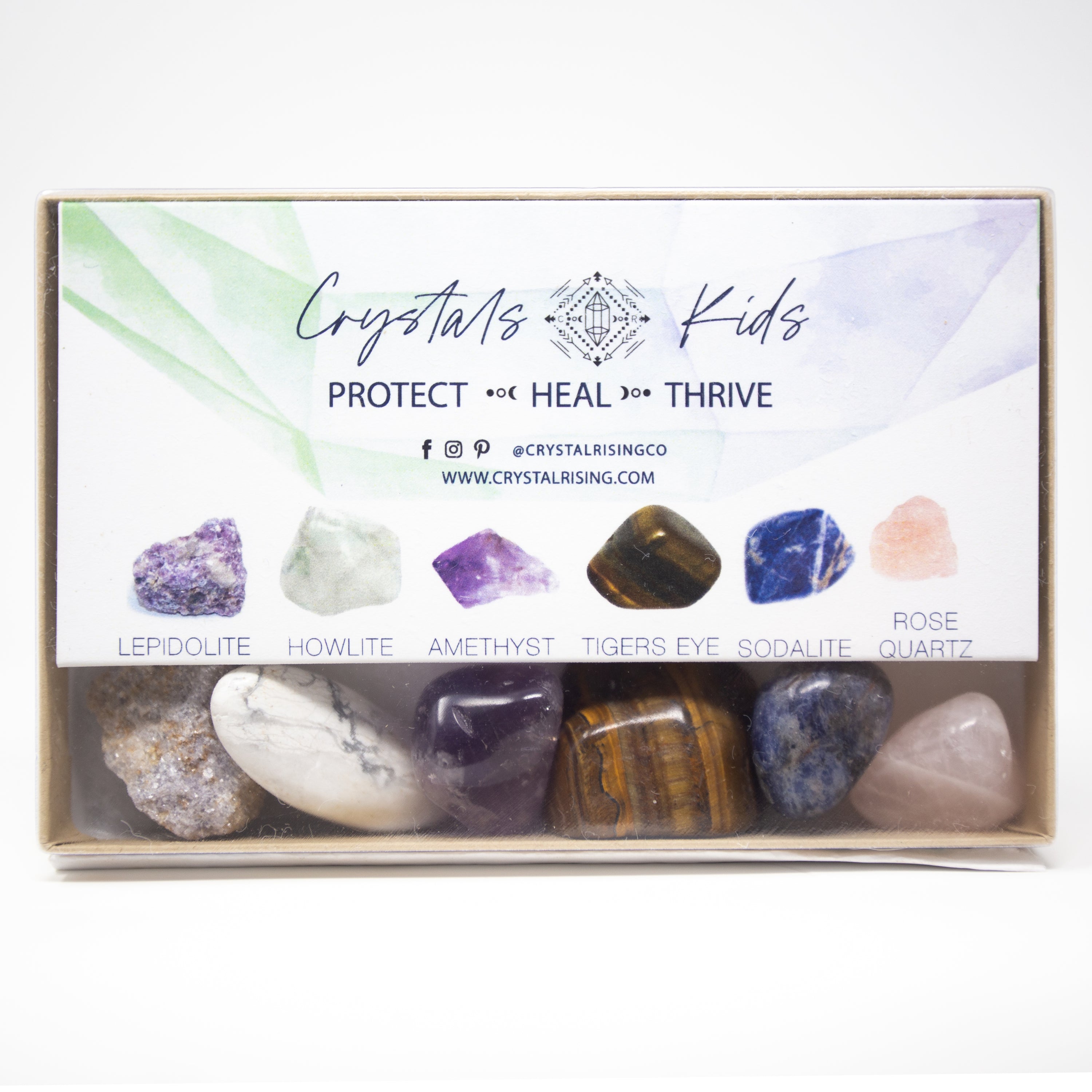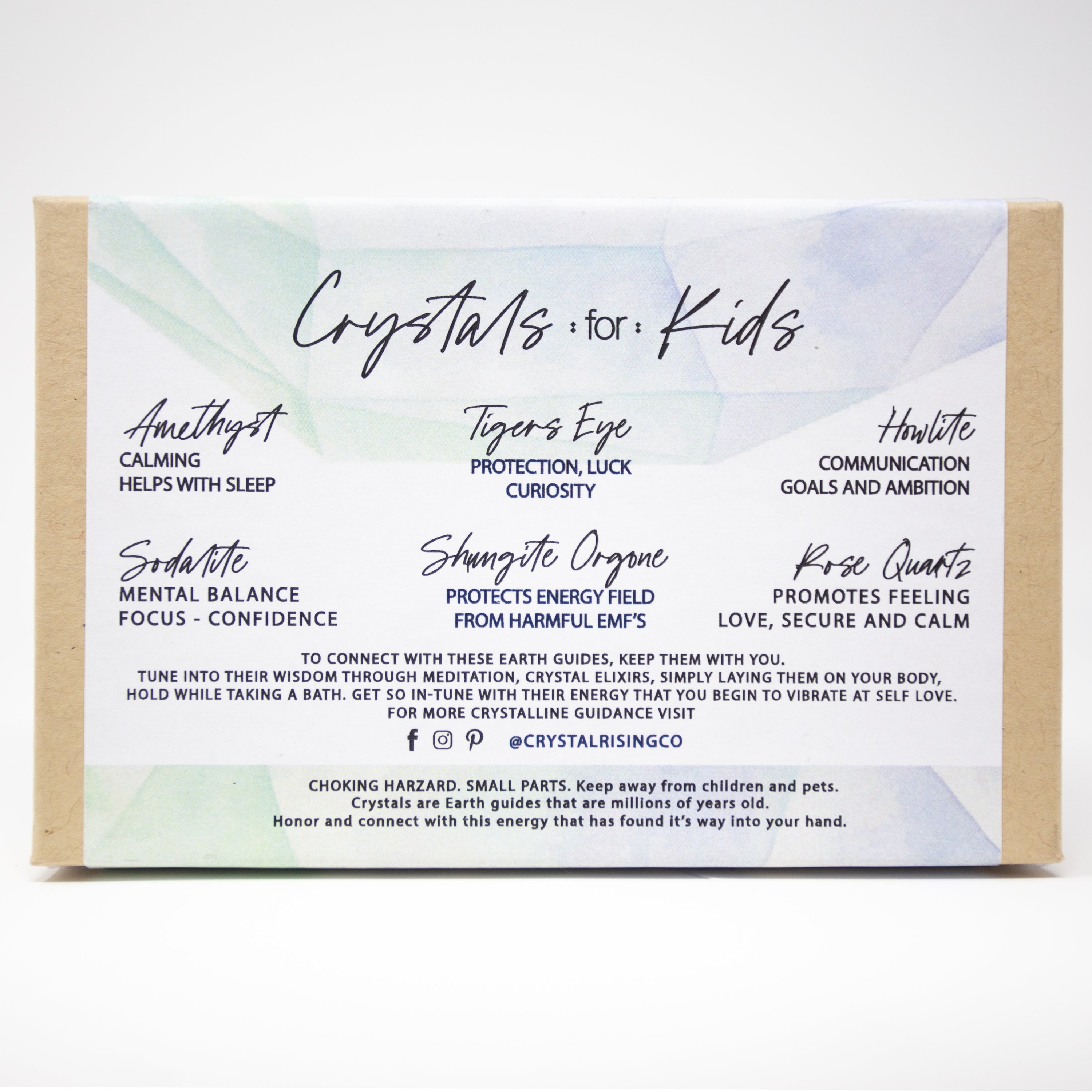 Crystals For Kids Box Set
Healing crystals aren't only for adults!
In fact, it works best for younger children as they tend to be more in tune with their higher self.
Crystals for Energy - PROTECT •☾ HEAL ☽• THRIVE
Every day we give our energy away & we tend to focus on things that do not serve our higher good. This set of crystals will guide you to call your energy back and focus on aligning with your supreme self.

Crystals include:

Lepidolite - Encouraging tranquility & releases stress.
Howlite - Helps with Communication, goals, & ambition.
Amethyst - Calming & helps with sleep.
Tigers Eye - Protection, luck & curiosity.
Sodalite - Helps with mental balance, focus & confidence.
Rose Quartz - Promotes feeling love, secure & calm.
*Each Crystal is Consciously sourced directly from known mines.

The boxes are Kraft with a clear plastic top.

3 1/2" x 5 1/2"
Sealed with a sticker.
Dimensions
3.5" l x 5.5" w x 1" h
Handmade in the USA
The Maker:
Kathleen Martinez-Golik is a Crystal Healer, Intuitive, and Designer. A spiritual guide aligning you to access your highest version. As a Native New Mexican, she is connected to the earth's energy, and it runs deep through her and her designs. She bridges the gap between energy and design in high vibrational crystal sets, gifts, and accessories. In her bright studio, each piece is designed, hand-lettered, and curated by herself. The crystals used are set with intention and sourced directly from mines, ready to protect, heal and thrive.
Crystals For Kids Box Set