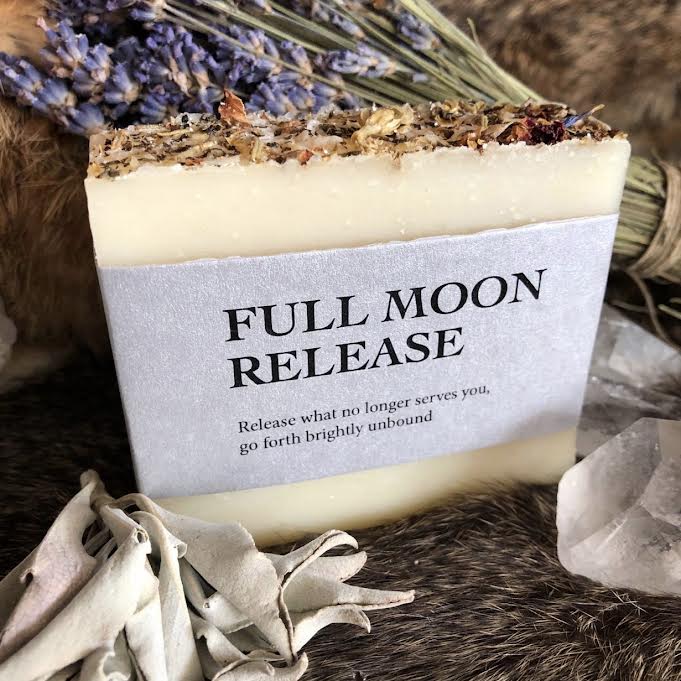 FULL MOON RELEASE | Goat's Milk Soap
Release what no longer serves you. Go forth brightly unbound.
There are cycles born of our human whirs and seasons in the storm of life as it plays out. How the moon brightens each month is a way in which we may illuminate a new path. Suddenly a unique experience is made ready for our next, new phase.
NOTES: Lavender & Sage.
INGREDIENTS: Olive oil, organic coconut oil, distilled water, sodium hydroxide, goat's milk, shea butter, organic botanicals, mica, crossroads dust, proprietary blend of organic essential oils.
INSTRUCTIONS: Lather with warm water and rinse. To prevent soap from softening, store in a soap dish that drains away standing water.
4 oz.
Handmade in the USA
The Maker:
Magic Fairy Candles are PURE | COLORADO SMALL BATCH | AROMATICS Crafted with intention. Their products are devotion to quality, unified with love for the human experience. "We just want you to know we love you."
FULL MOON RELEASE | Goat's Milk Soap