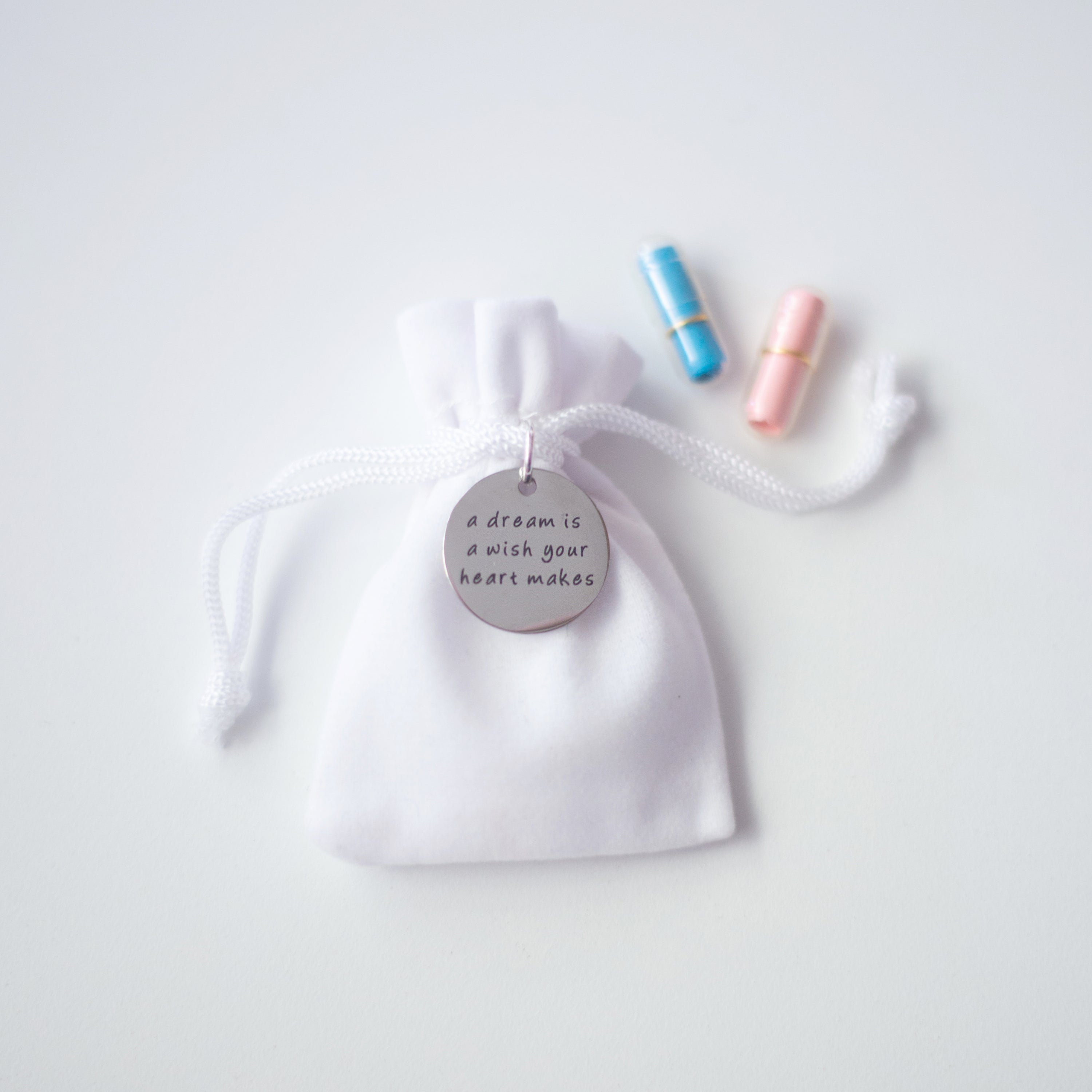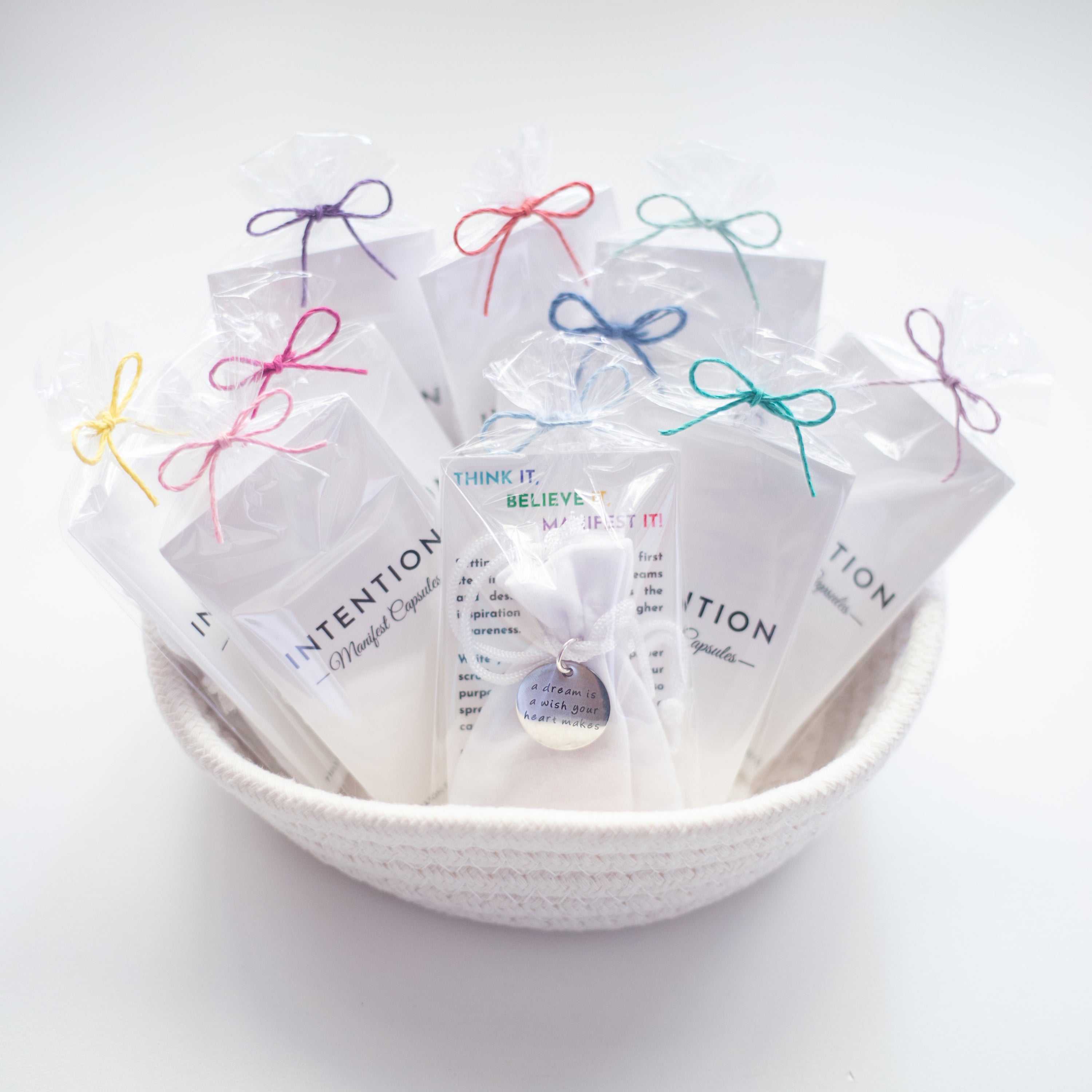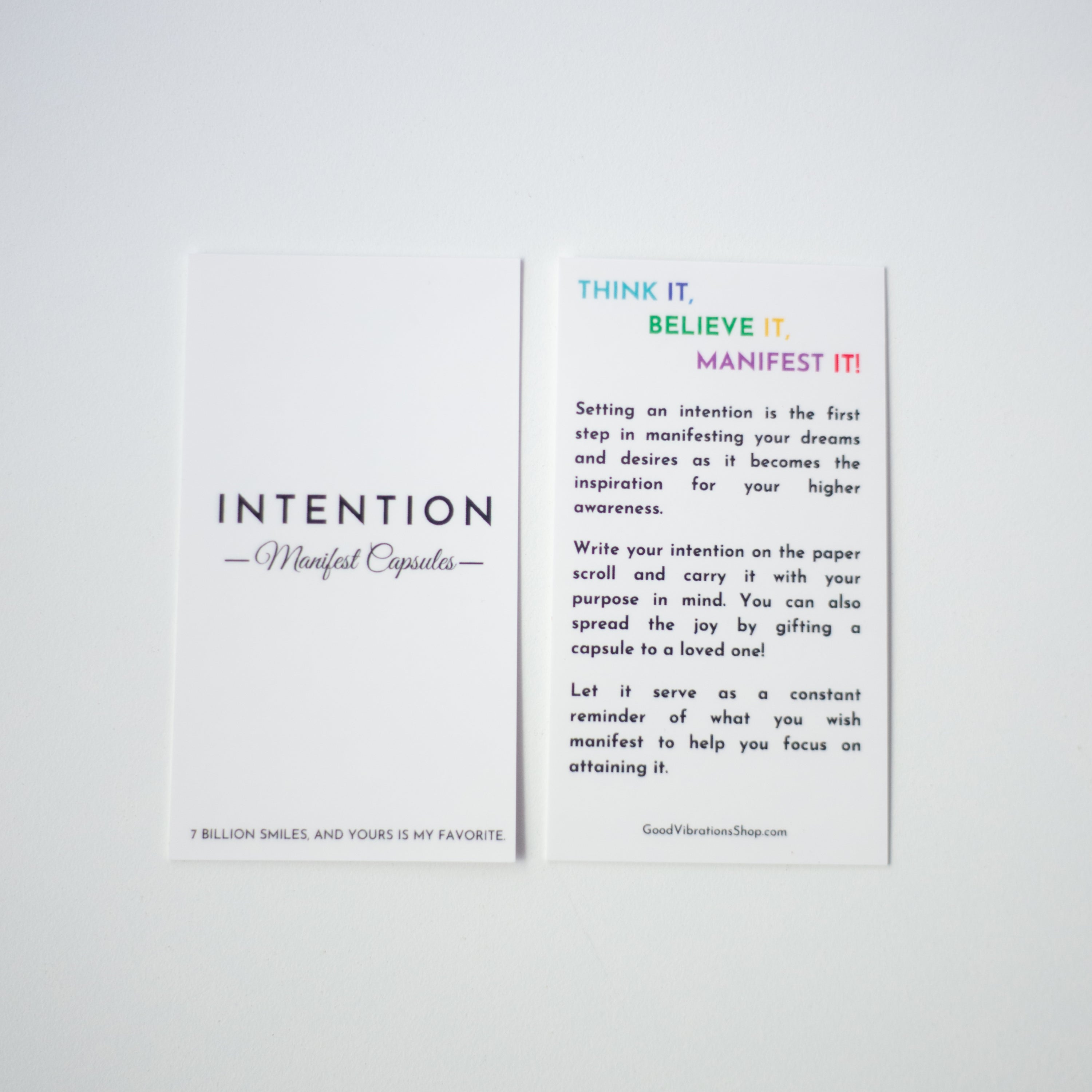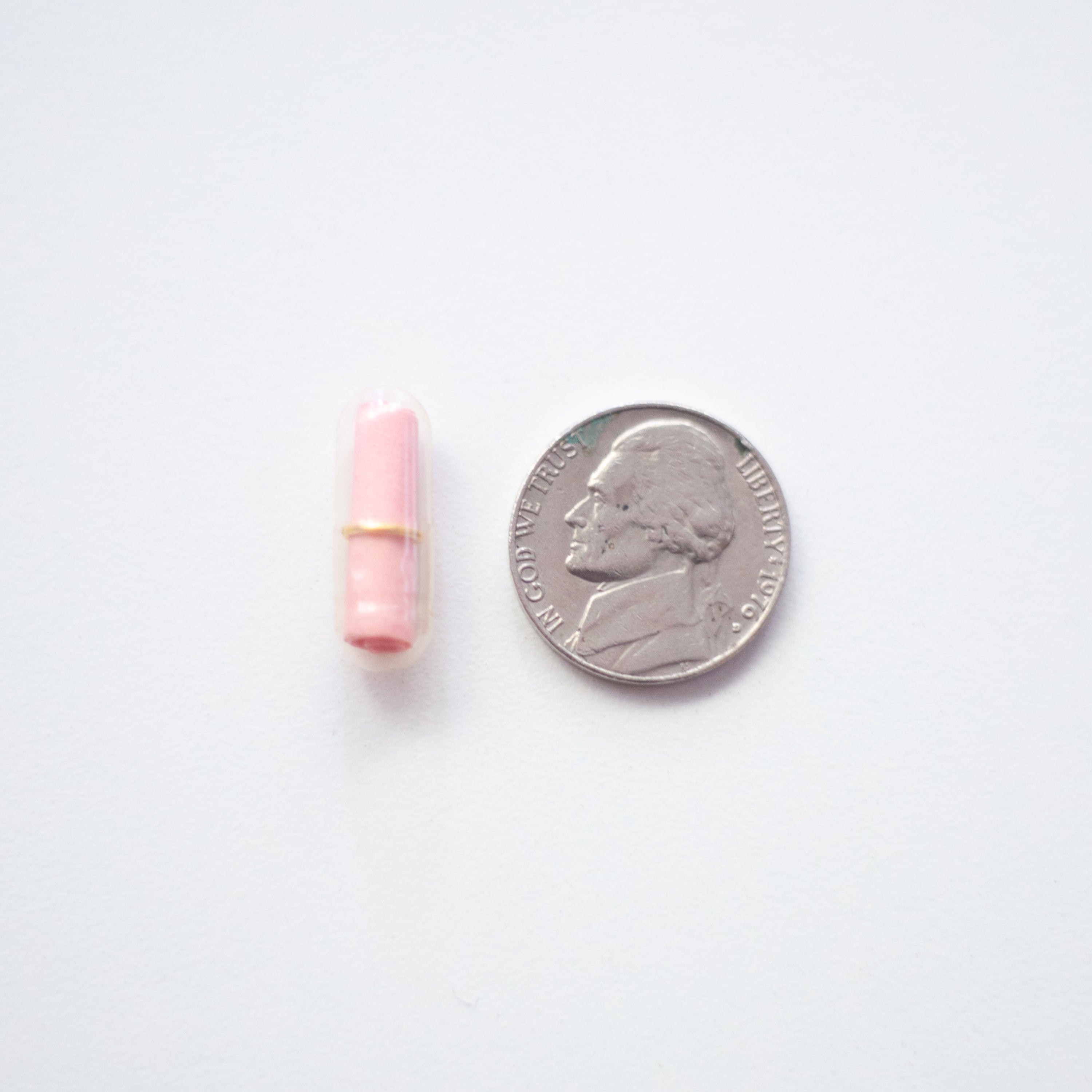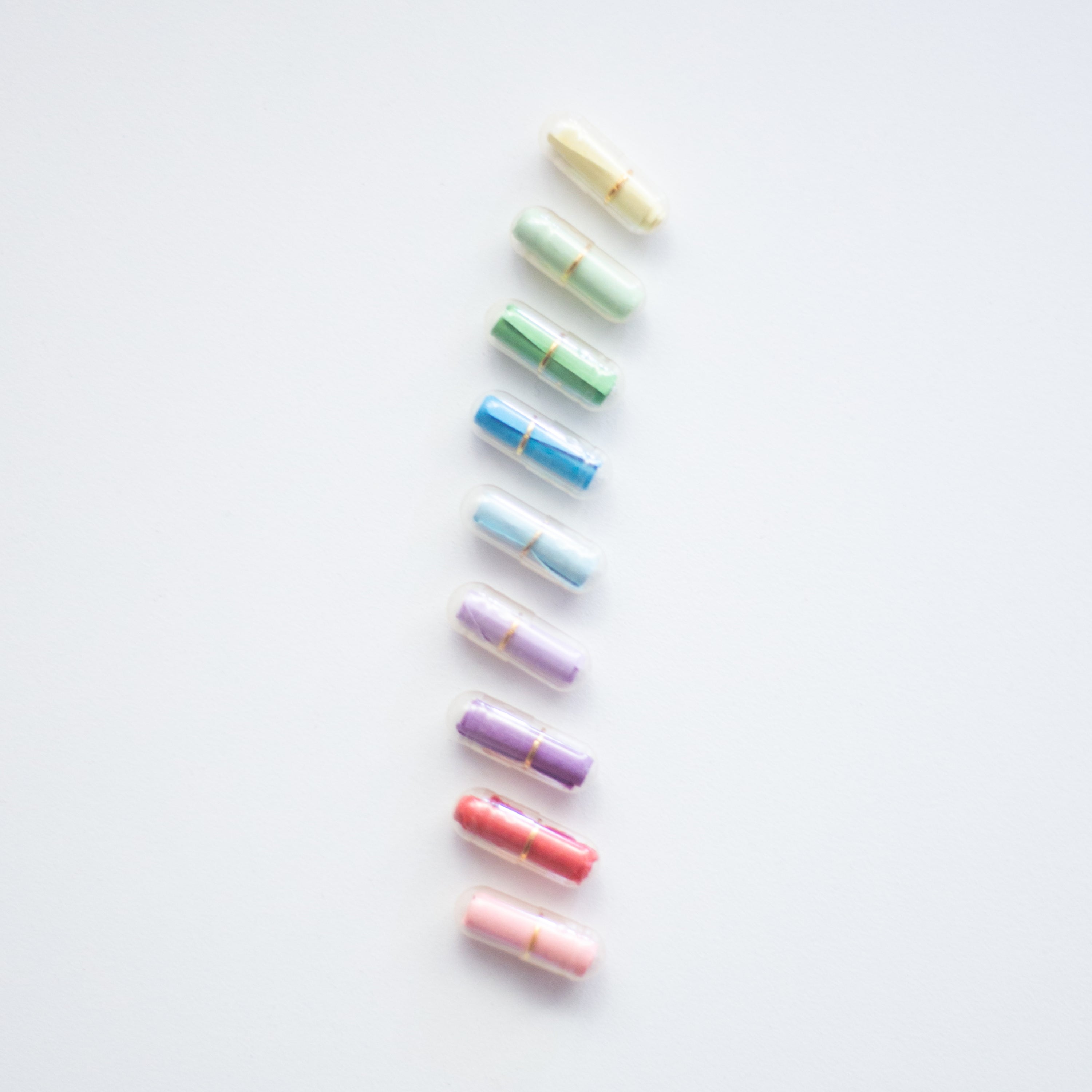 Intention⎮Manifest Capsules
Think it, Believe it, and then Manifest it!


Visualize your most desired goal and then turn it into reality.

Setting an intention is the first step in manifesting your dreams and desires as it becomes the inspiration for your higher awareness.

Write your intention on the paper scroll and carry it with your purpose in mind. You can also spread the joy by gifting a capsule to a loved one! Let it serve as a constant reminder of what you wish manifest to help you focus on attaining it.

• A sweet keepsake charm with the quote, 'A dream is a wish your heart makes,' hangs on the white velvet pouch.

Our products are handcrafted with the utmost love and beautiful intentions & come carefully packaged and ready to gift!


➡️ NOTE: Each White Velvet Pouch contains TWO different colored Capsules inside, randomly chosen from the nine colors shown in the last photo.


Intention⎮Manifest Capsules