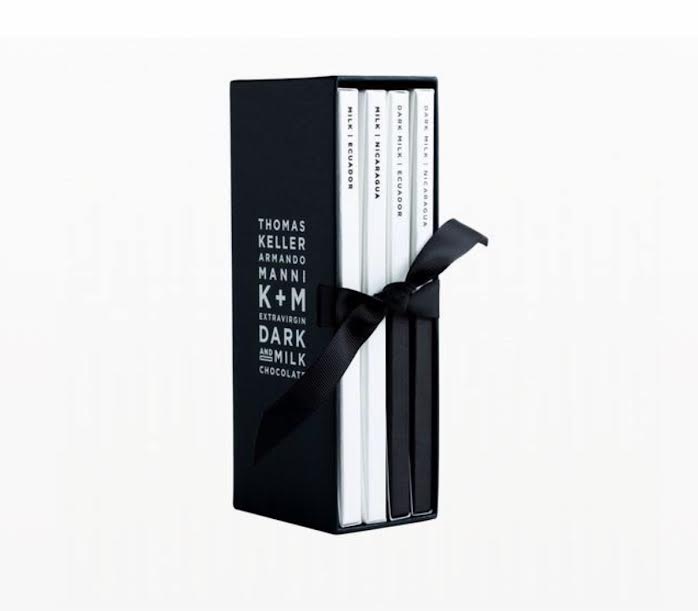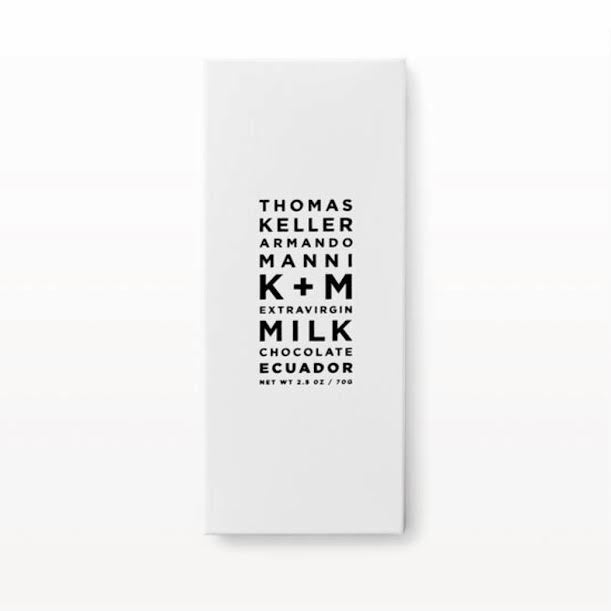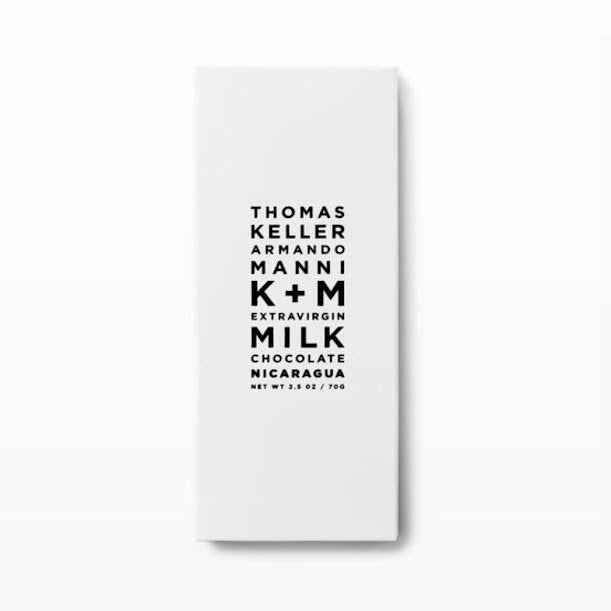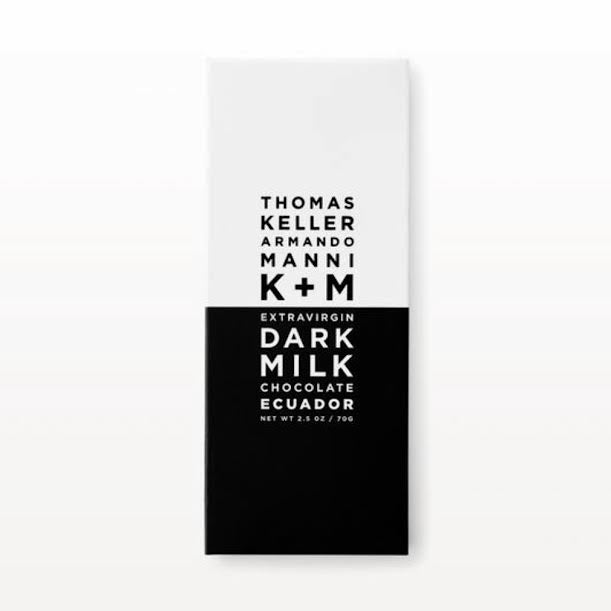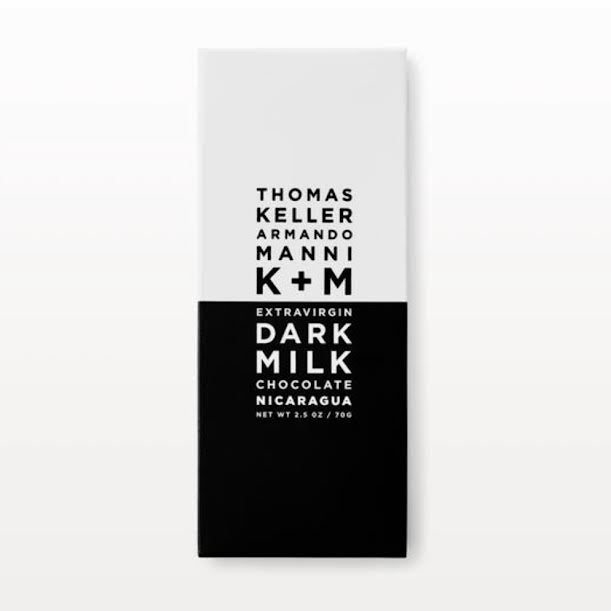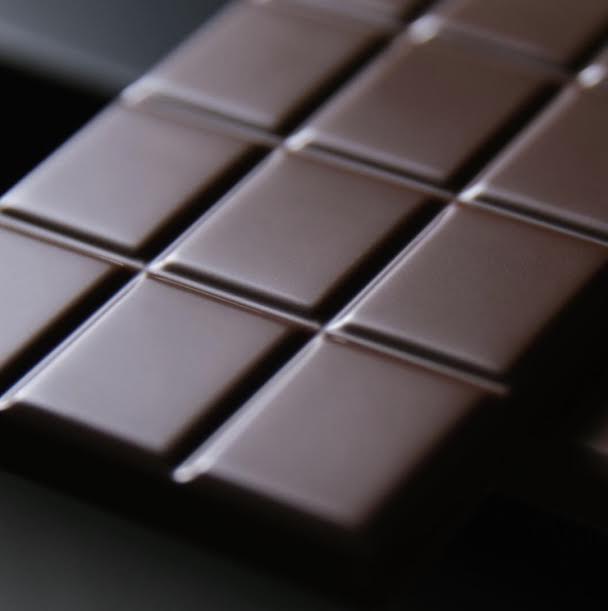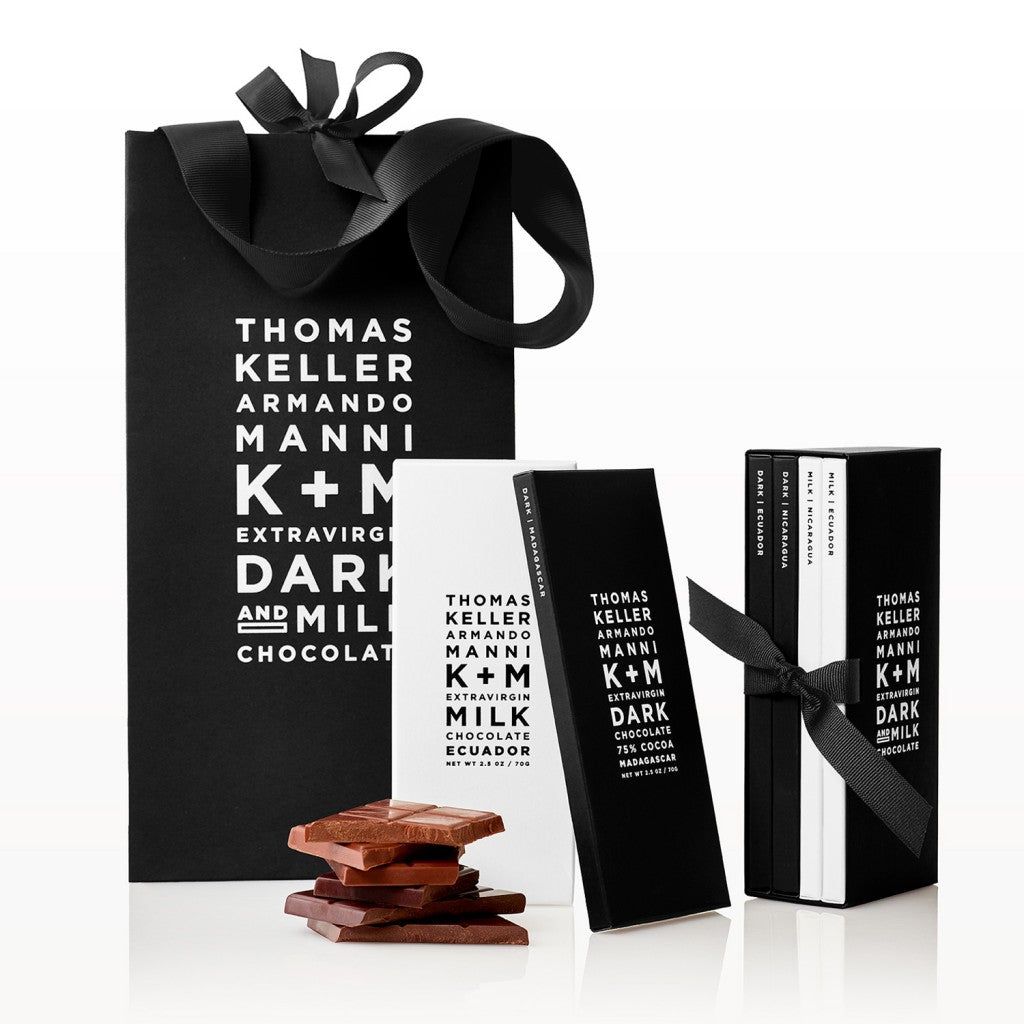 K+M Extravirgin Milk Chocolate Gift Box
K+M EXTRAVIRGIN CHOCOLATE - Good for your body, Good for your soul.
K+M pairs their creamy and luscious milk chocolate offerings with their sophisticated dark milk chocolates for the milk chocolate enthusiast. The four-pack includes milk Nicaragua, milk Ecuador, dark milk Nicaragua, dark milk Ecuador. 

Organic
Net wt. 10 oz / 280 g
Handmade in the USA
The Makers:
THOMAS KELLER + ARMANDO MANNI = K+M
They have created an innovative process to preserve cocoa's antioxidants for a true chocolate experience.
As the first and only American-born chef to hold multiple three-star ratings from the prestigious Michelin Guide, Thomas Keller has established a reputation for excellence unparalleled in American cuisine. In Tuscany, Armando Manni has forged a similar reputation for quality by producing super-antioxidant, extra-virgin olive oil. Together, they have spent the past five years on a unique mission: crafting chocolate from the bean unlike any we have seen before. They have collaborated with the University of Florence to develop a new methodology to preserve the naturally occurring antioxidants in cocoa beans. This proprietary process produces delicious, complex chocolate that draws the full potential out of every bean.
K+M Extravirgin Milk Chocolate Gift Box