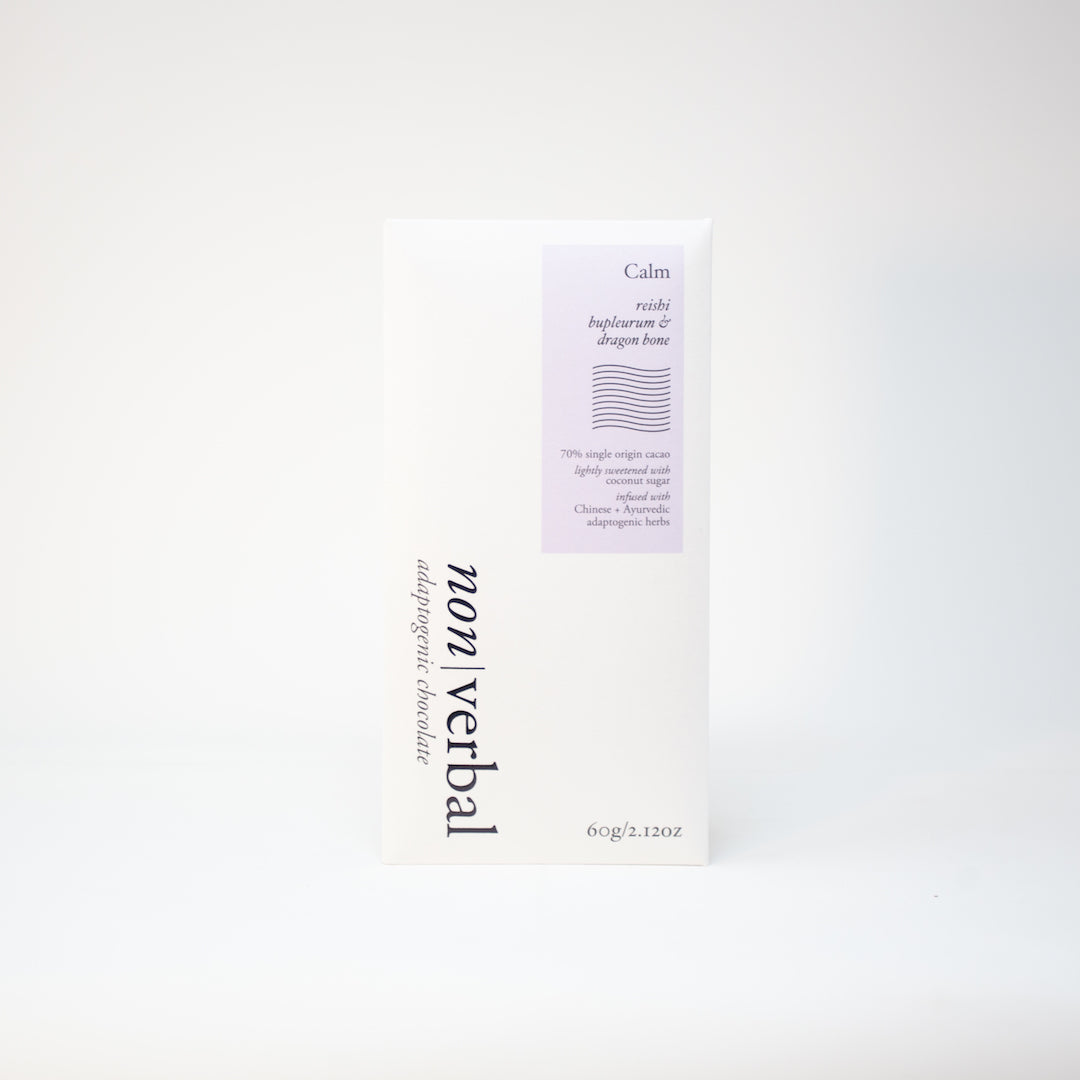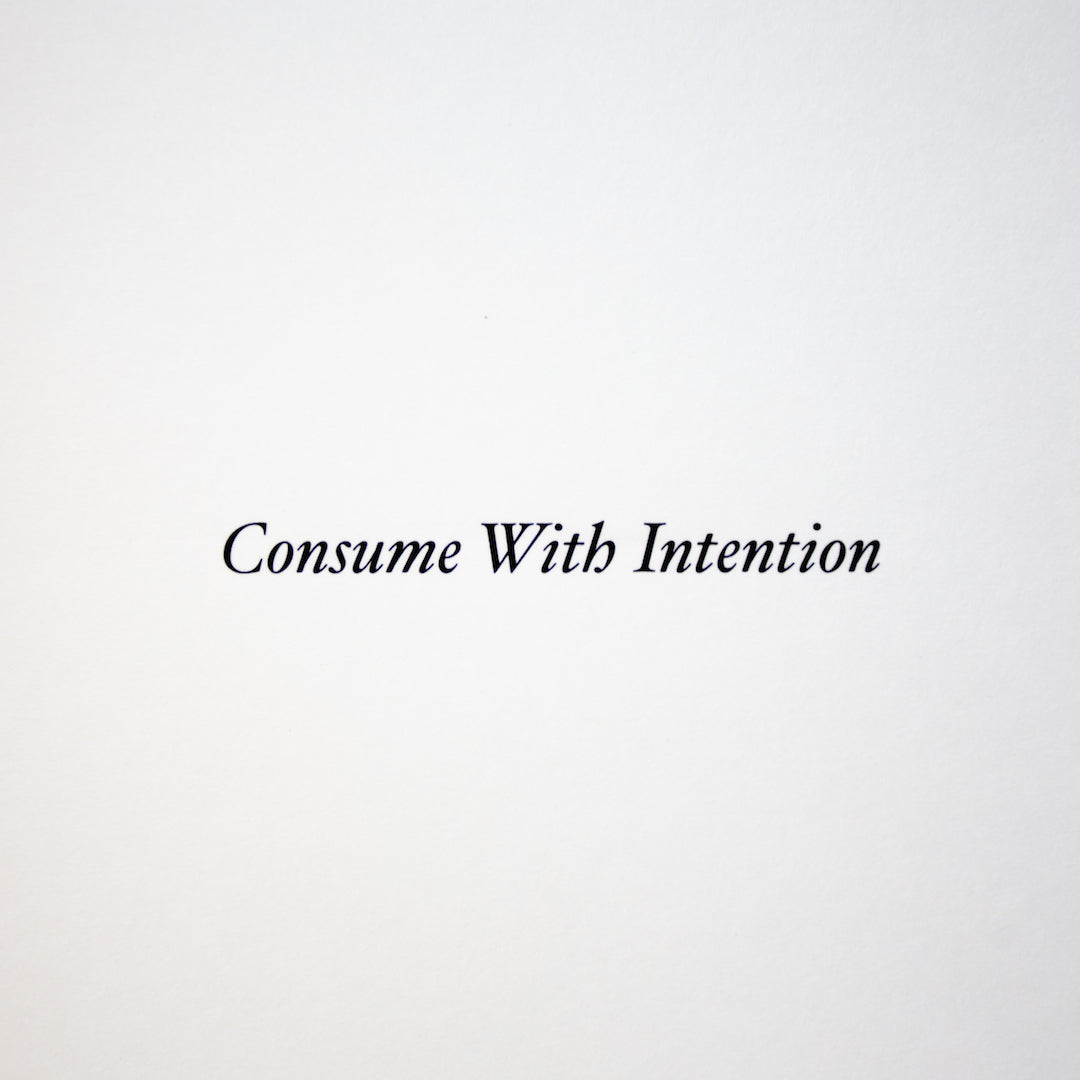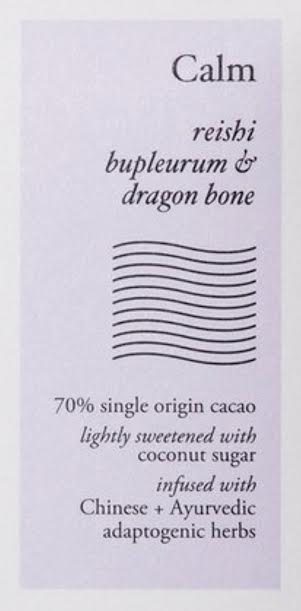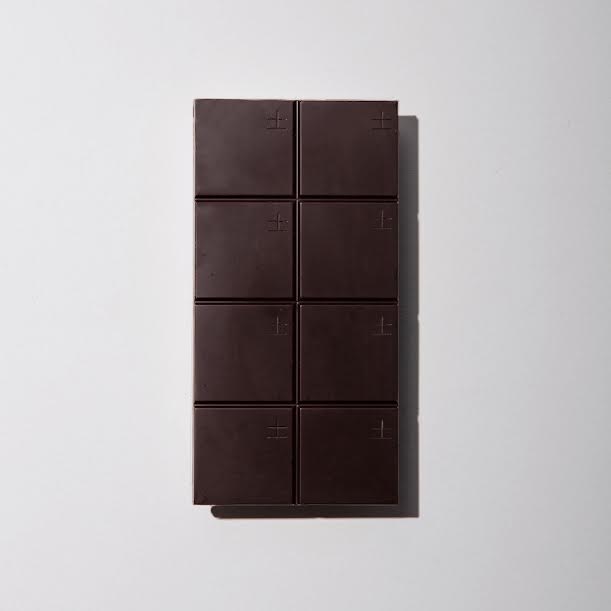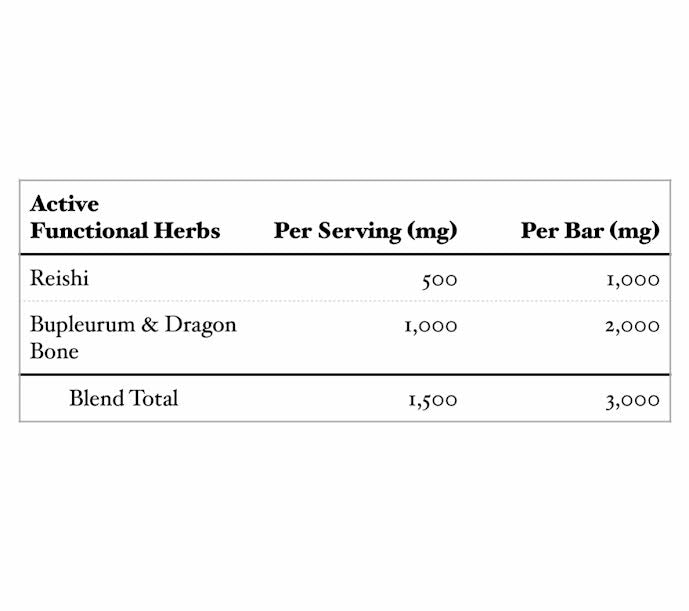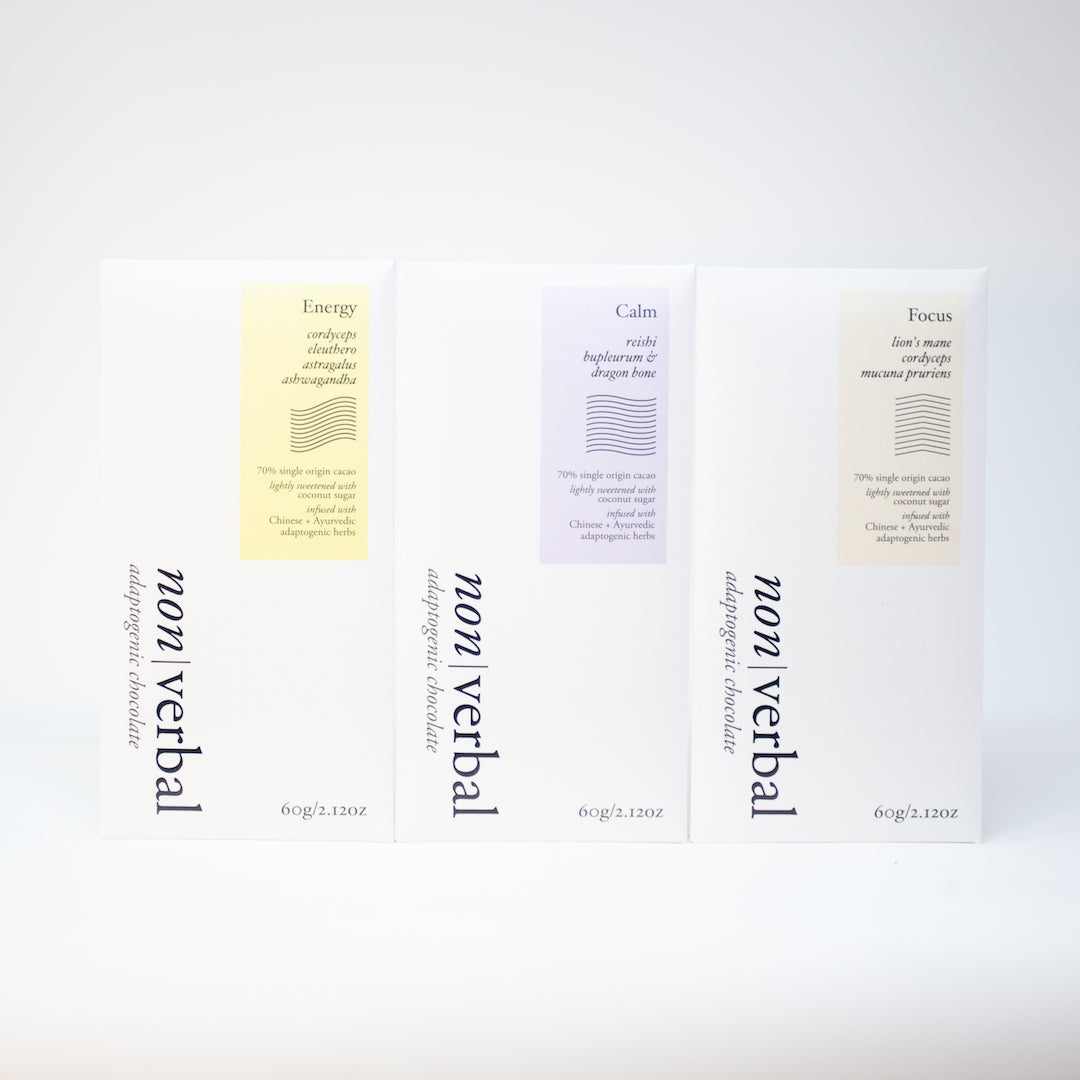 Reclaim your inner Calm.
non|verbal combines the best of what nature offers with the wisdom of ancient traditions to support all on a journey towards balanced, wholesome, and grounded living. 
Organic and Fair Trade Cacao • Chinese and Ayurvedic Tonic Herbs • Organic Coconut Sugar
Calm is a state of being present in the moment. Easing into the moment. Calm is a state of acceptance.
Do you struggle with:
over anxious feelings

constant worrying and stress

an overactive mind

difficulty relaxing and sleeping

inability to be in stillness
Then this bar can help.
Infused with Chinese and Ayurvedic herbs to support a feeling of calm, this bar may support:
stress and anxiety relief

an increased sense of peace

ease of relaxation and sleep

immune support

longevity and overall wellbeing
*The Food and Drug Administration has not evaluated these statements. This product is not *intended to diagnose, treat, cure, or prevent any disease.
Ingredients: Fair Trade Cacao*, Unrefined Coconut Sugar*, Cacao Butter*, Bupleurum & Dragon Bone Blend (Bupleurum Root, Pinellia Rhizome, Cinnamon Bark, Cinnamon Twig, Poria Sclerotium, Spirit Poria Sclerotium, Fresh Ginger, Codonopsis Root, Coptis Rhizome, Red Jujube Fruit, Dragon Bone, Oyster Shell, Chinese Rhubarb), Wild Crafted Reishi
Handmade in the USA
The Maker:
non|verbal is a collection of handcrafted adaptogenic chocolates. Each bar is infused with Chinese and Ayurvedic herbs to support a specific function - Calm | Focus | Energy.
Each formula is designed in tandem with Chinese and Ayurvedic practitioners. non/verbal bars are paleo, dairy-free, refined sugar-free, and gluten-free.