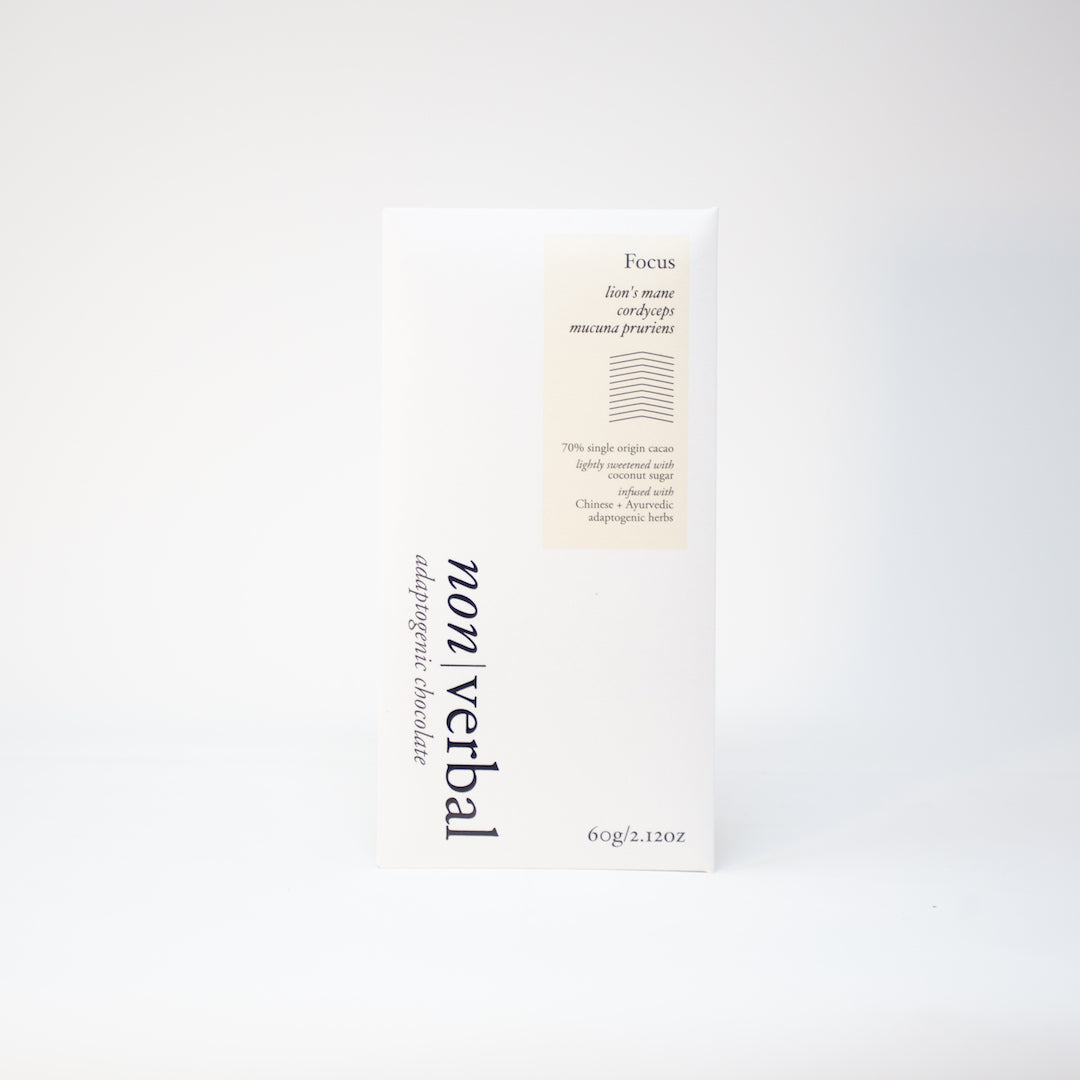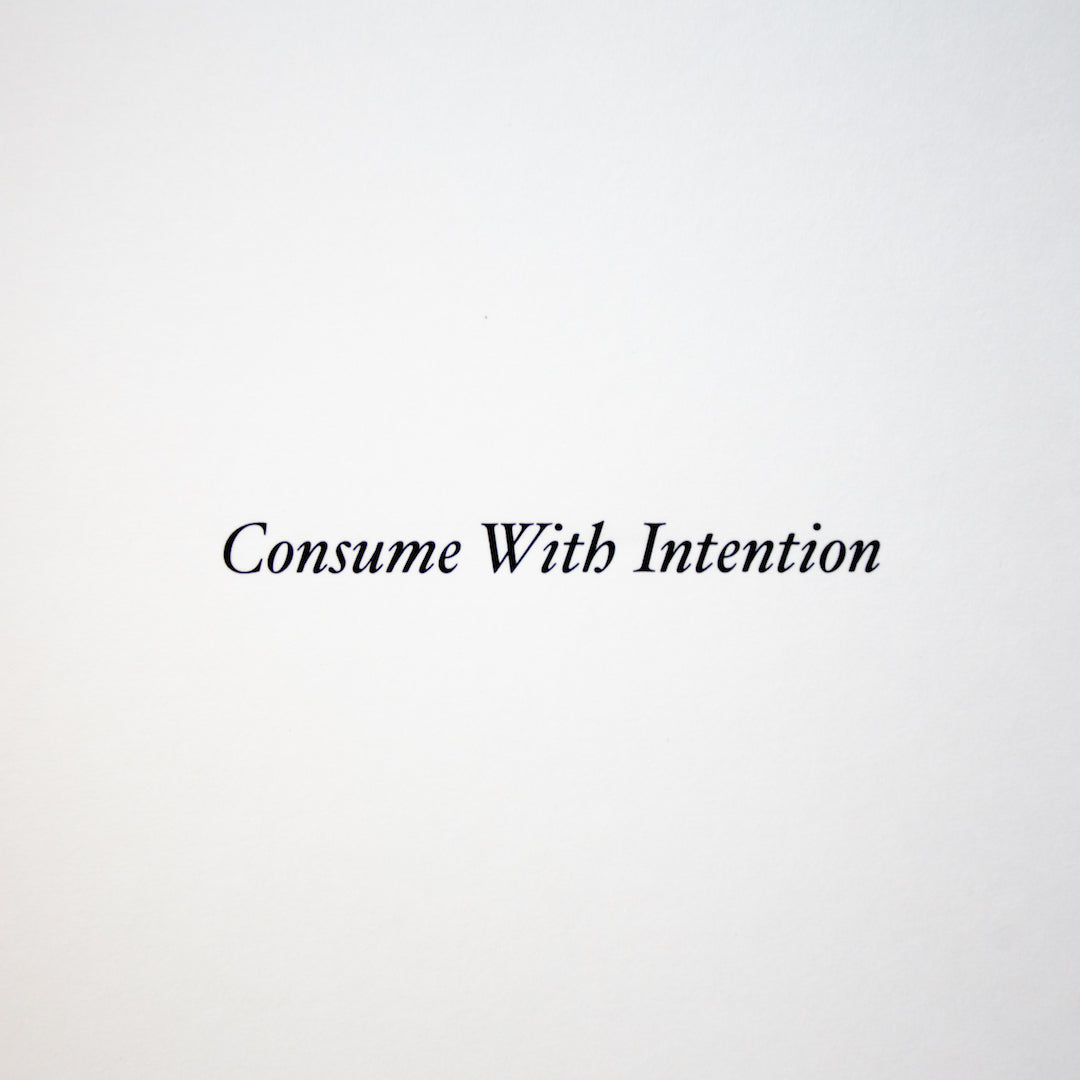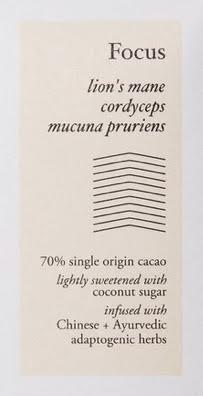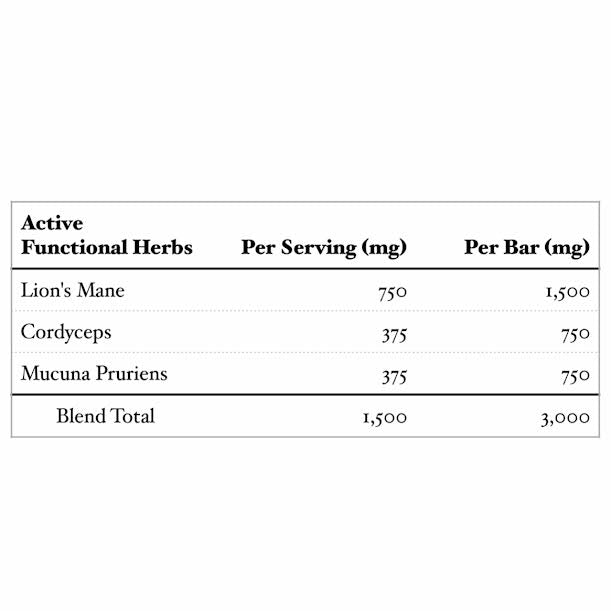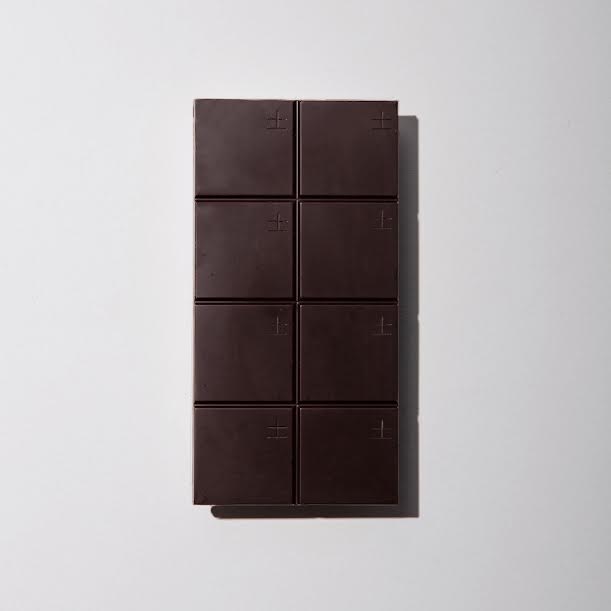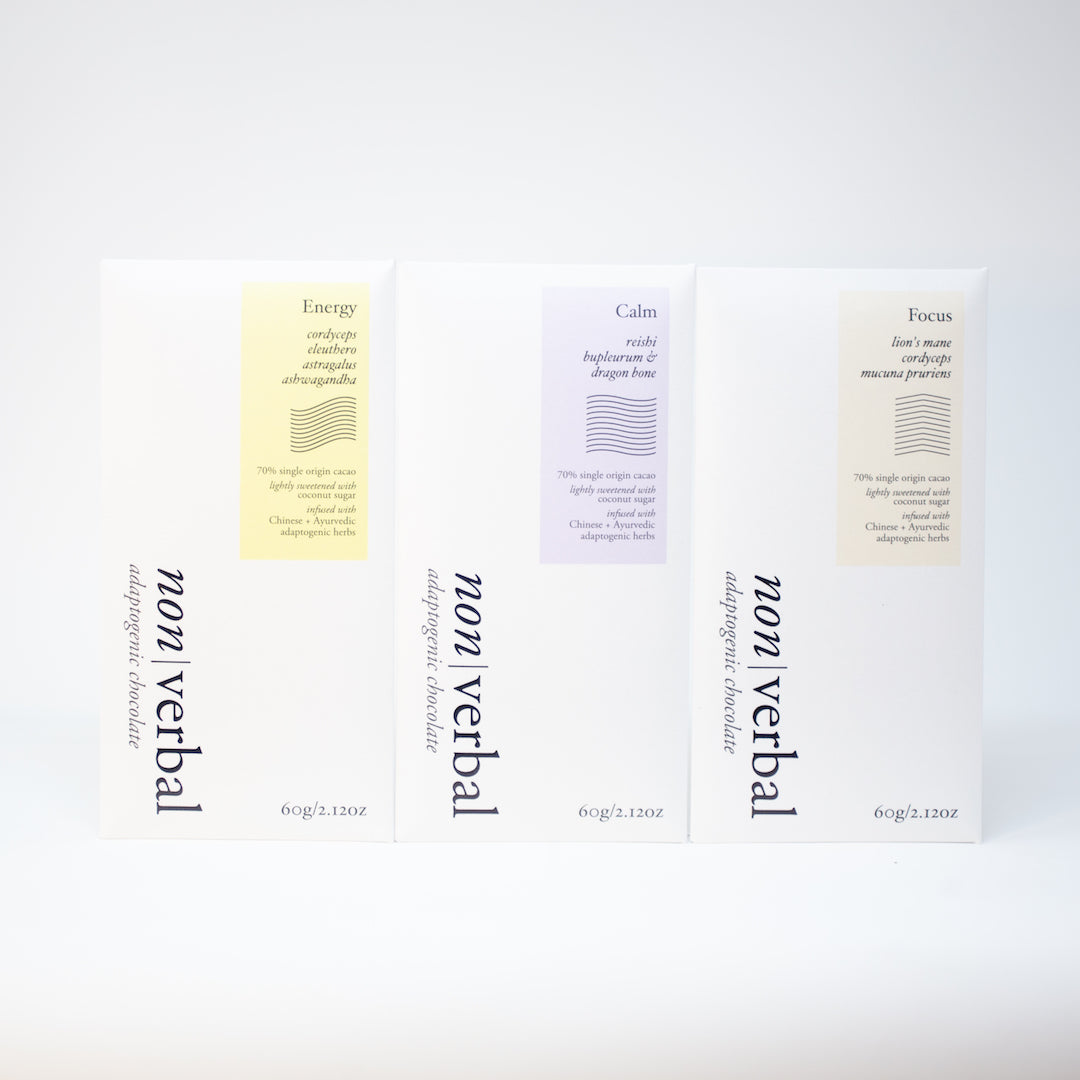 non|verbal combines the best of what nature offers with the wisdom of ancient traditions to support all on a journey towards balanced, wholesome, and grounded living. 
Organic and Fair Trade Cacao • Chinese and Ayurvedic Tonic Herbs • Organic Coconut Sugar
Focus is a state of mind free from resistance, distraction, and avoidance. 

Do you struggle with:

difficulty concentrating on the task at hand

lack of motivation to get things done

difficulty focusing on what's important to you

a sense of "brain fog"

difficulty remembering and retaining information

generally feeling mentally down
Then this bar can help.

Infused with Chinese and Ayurvedic herbs to support increased focus, this bar may support:

strengthened concentration

increased mental willpower

improved memory and retention

a more balanced mood

bonus: increased libido and sexual function
*These statements have not been evaluated by the Food and Drug Administration. This product is not intended to diagnose, treat, cure, or prevent any disease.

Ingredients: Fair Trade Cacao*, Unrefined Coconut Sugar*, Cacao Butter*, Lion's Mane*, Cordyceps*, Mucuna Pruriens*
Dimensions
7" l x 5" w x 2" h
Handmade in the USA
The Maker:
non|verbal is a collection of handcrafted adaptogenic chocolates. Each bar is infused with Chinese and Ayurvedic herbs to support a specific function - Calm | Focus | Energy.
Each formula is designed in tandem with Chinese and Ayurvedic practitioners. non/verbal bars are paleo, dairy-free, refined sugar-free, and gluten-free.