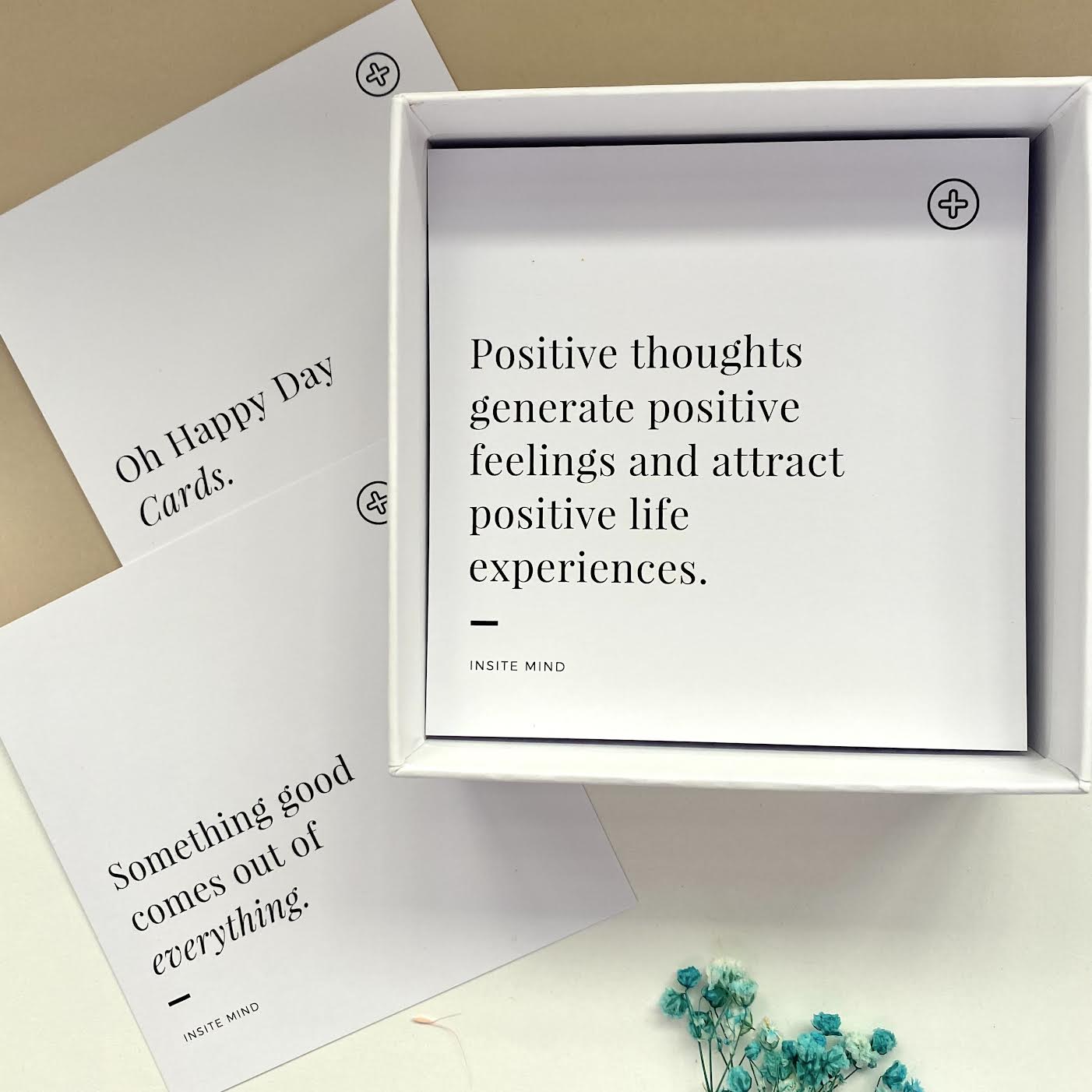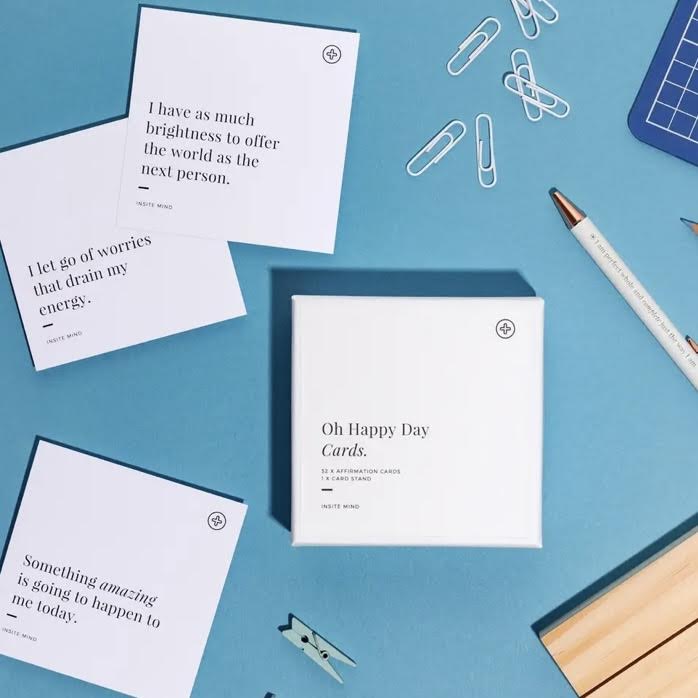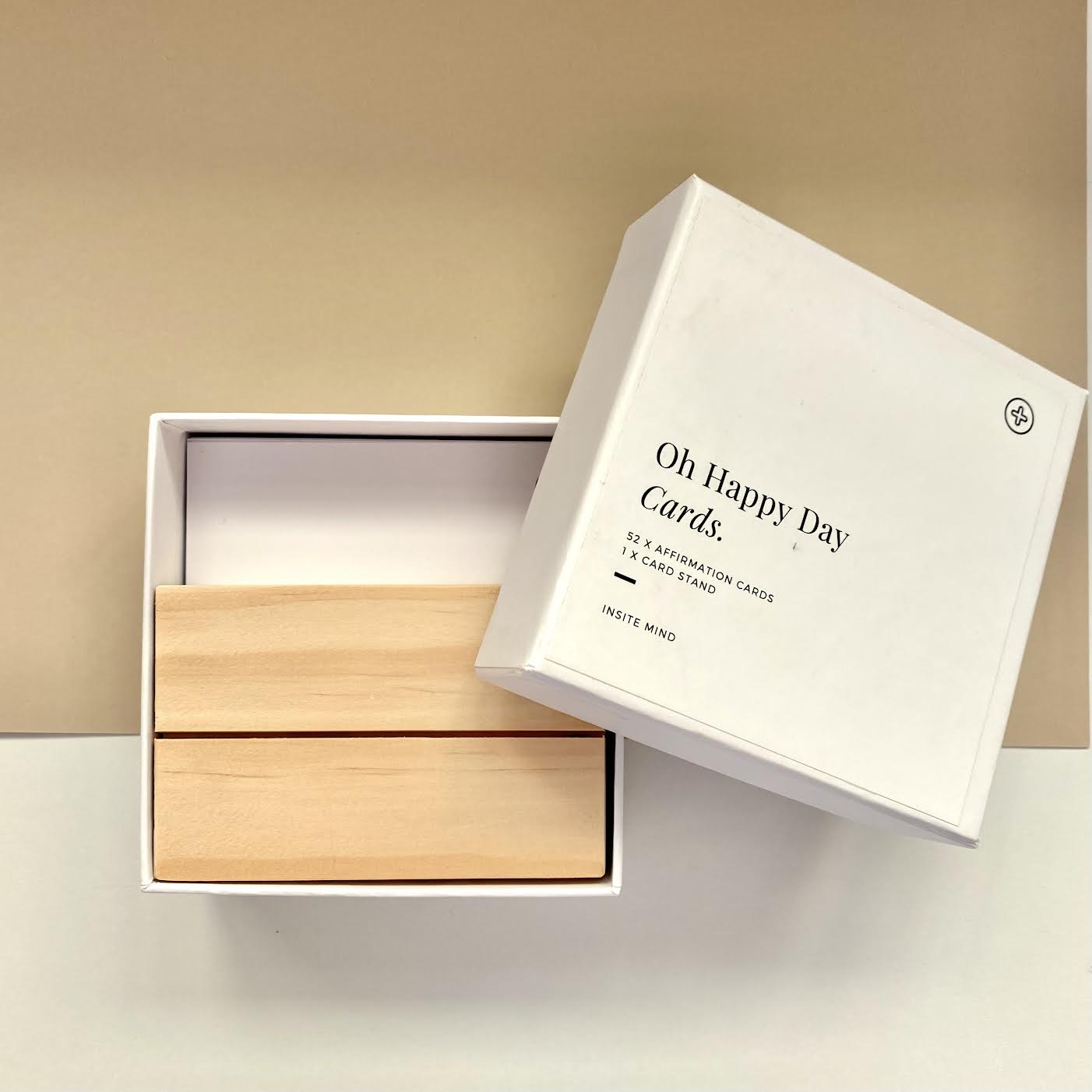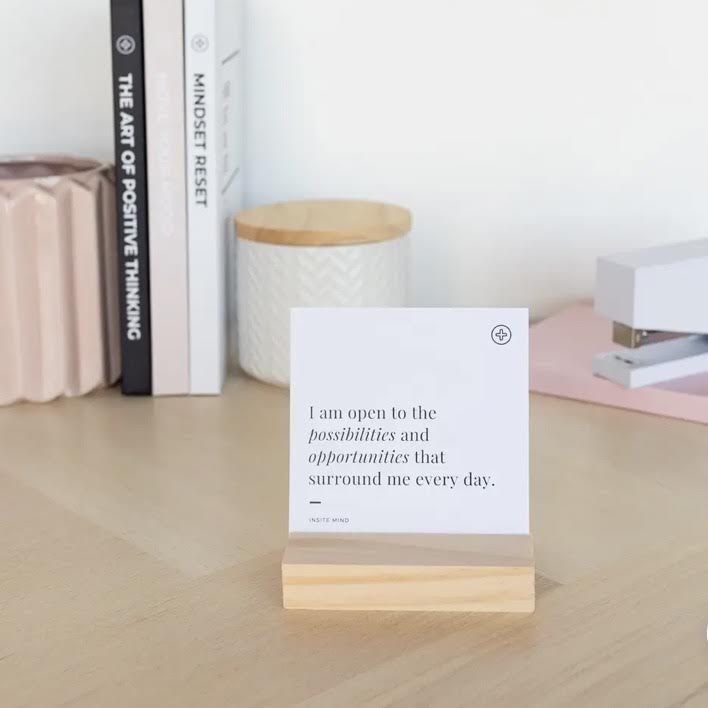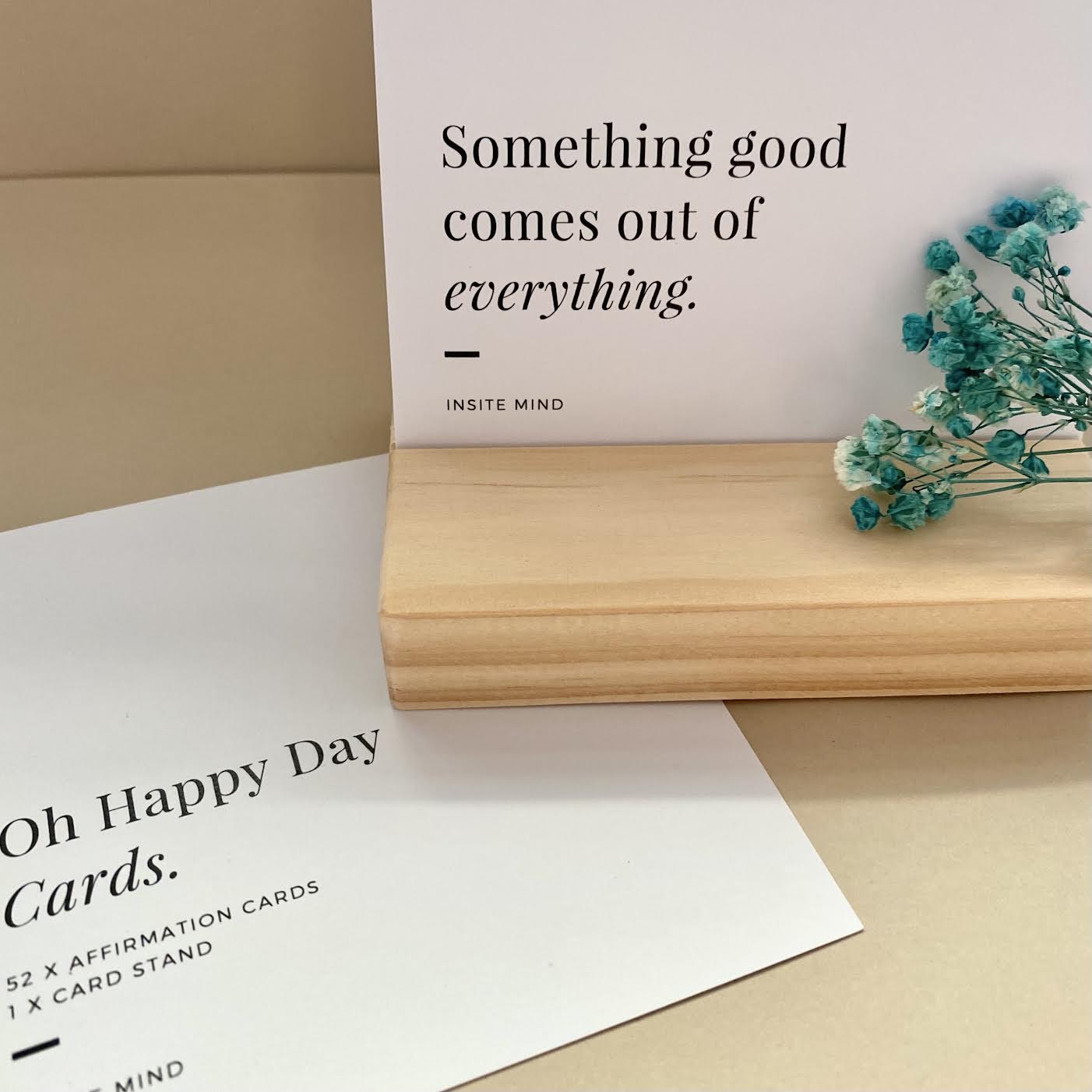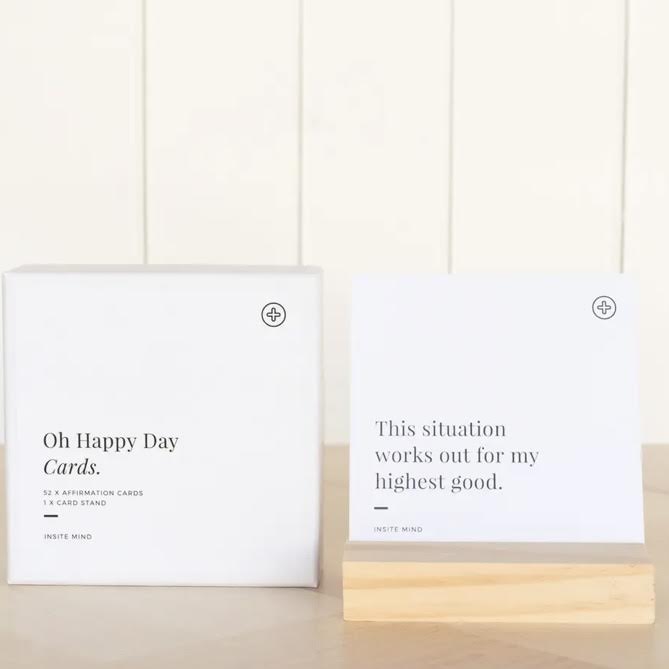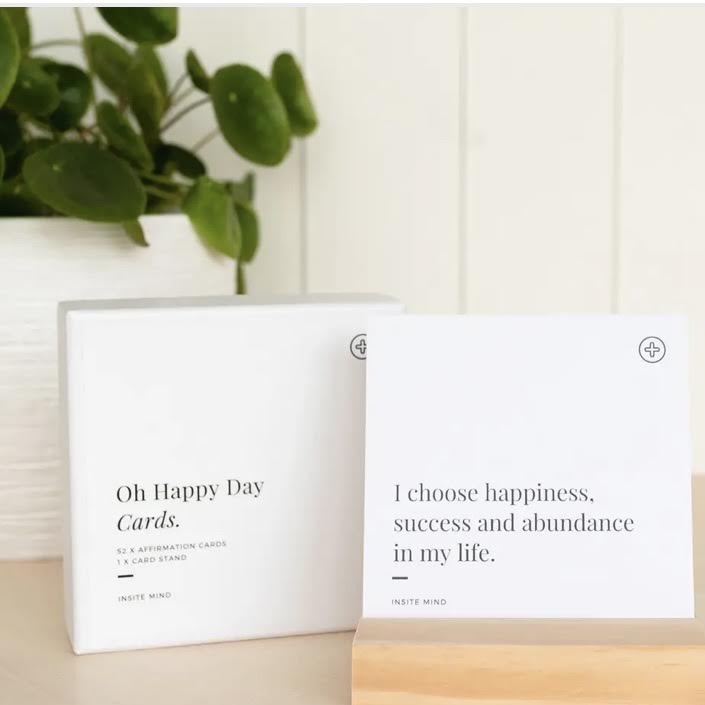 Oh Happy Day Affirmation Cards
Every day is a new day, so why not start each one with a new thought?!
Be inspired by these gorgeous affirmation cards featuring 52 unique statements exclusive to Insite Mind, reminding you daily that your mind is your biggest asset.
Display your cards in our beautifully crafted stand around your home or on your desk, or add them to your diary or vision board. Using tools such as these cards reminds us to take time in our busy day to stop, reflect and reset our minds.

Use these 52 unique positive affirmations to help you transform your thoughts each day. We know how critical positive thinking is, but we don't spend the time doing it. These cards will help you develop that daily habit you are looking for. Create that daily habit as you sit with your cup of coffee or tea, at your work desk or near your bed, wherever yours work best for you.

The pack includes a beautiful wooden stand and presentation.

Made in Australia
The Maker:
Self-care is such a simple concept. However, we should never underestimate the impact an affirmation has on a person's life! Laura, the owner of 'The Gratitude Collective,' is a self-care enthusiast from Sydney, Australia.

Oh Happy Day Affirmation Cards