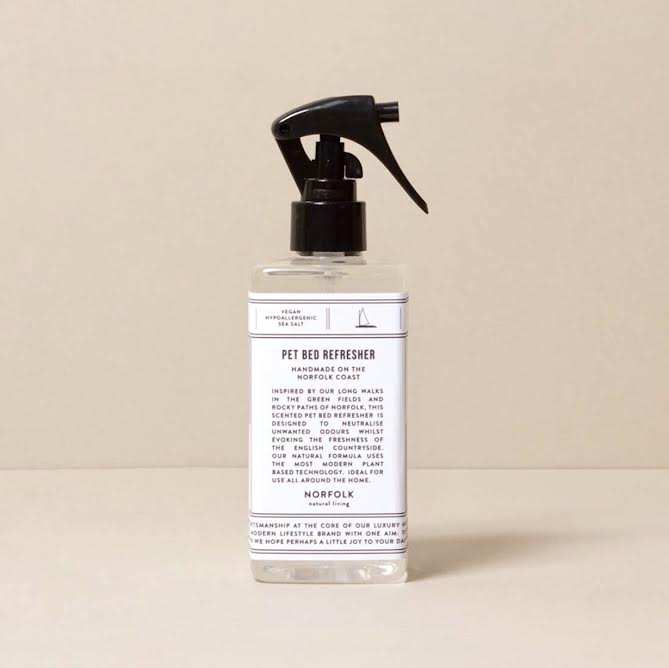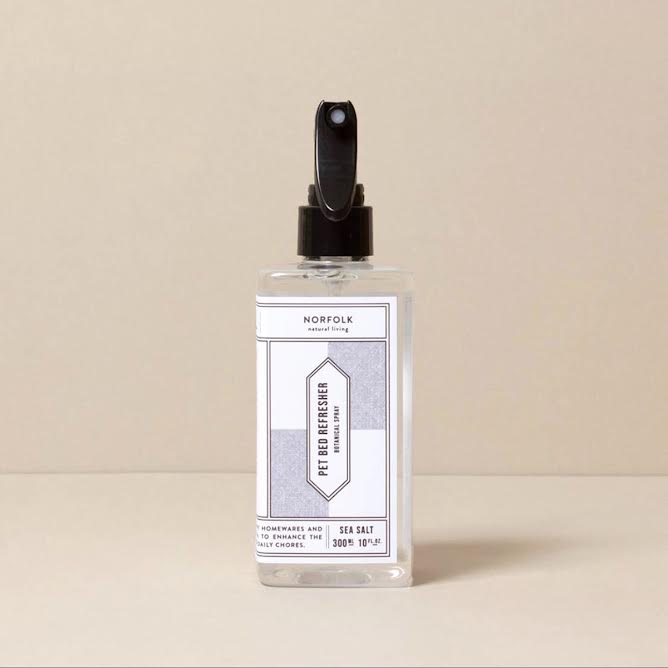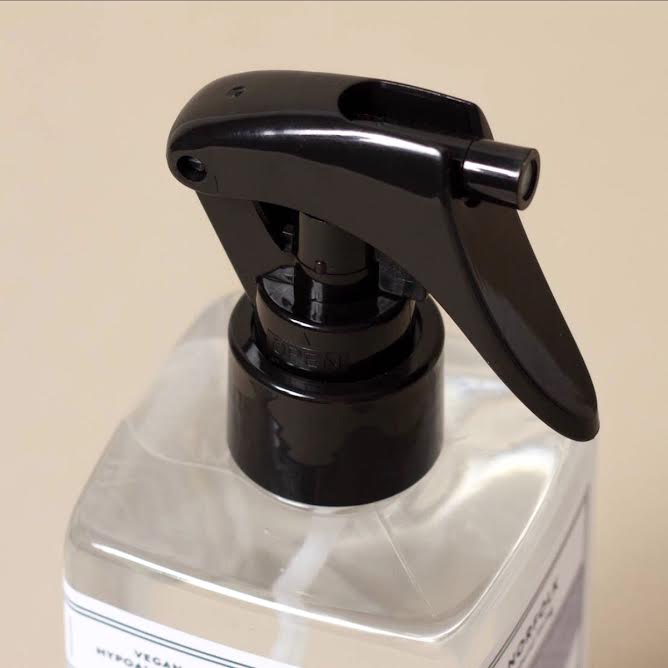 Pet Bed Refresher | Coastal
Pamper your furbabies as you would pamper yourself!
Just a few spritz's of Norfolks Natural living coastal scented Pet Bed Refresher will leave your pup's bed smelling clean and fresh! The magic ingredient in this all-natural, anti-bacterial, and odor-fighting Pet Bed Refresher is soothing Witch Hazel. Using the most modern plant-based technology, this unique formula actively tackles odor-causing bacteria and relieves itchy or dry skin for your dog.

Mixed by hand on the Norfolk Coast using only the finest 100% natural ingredients. 
Your dog and your home will thank you!
Size: 300 ml
Handmade in the UK
The Maker:
Norfolk Natural Living is slow-luxury home care and well-being brand designed to bring a little beauty and even pleasure to your daily rituals. 
Cleaning products can do more than just clean. They can also improve our well-being and even make us feel better. Therefore, you will find only natural ingredients in all products formulated with therapeutic blends designed to enhance your wholeness.
Norfolks Natural Living goods are bottled by hand, biodegradable, non-toxic, free from chlorine and bleach, use plant-based ingredients, and are gentle enough for even a baby's delicate skin. Of course, it goes without saying never tested on animals.
Pet Bed Refresher | Coastal