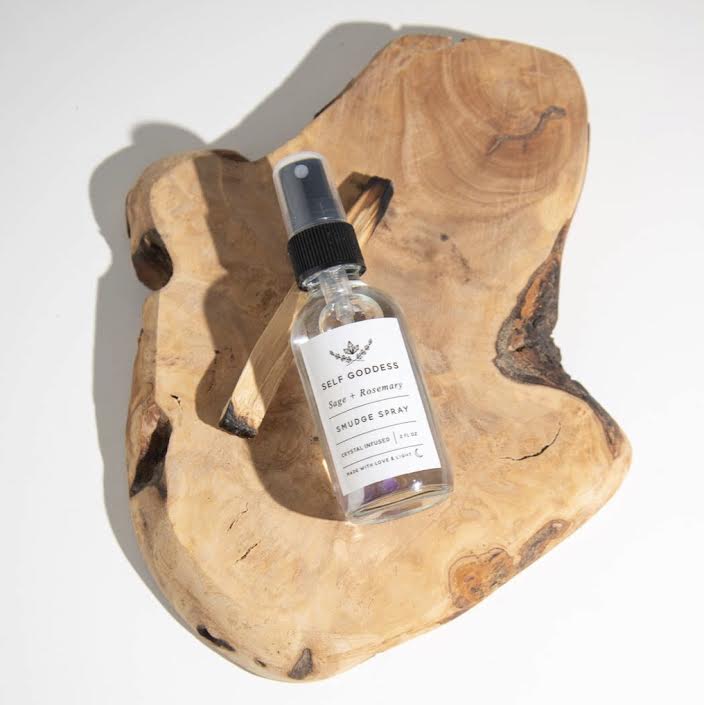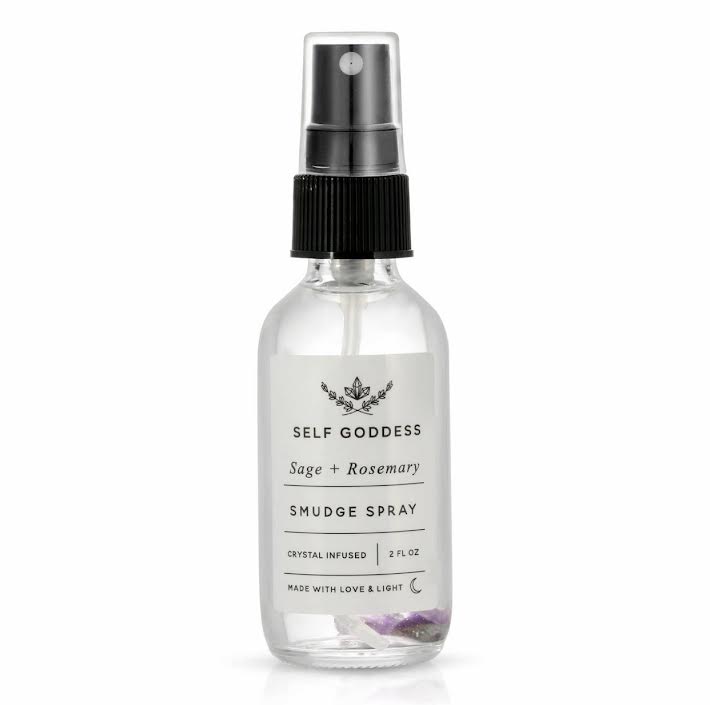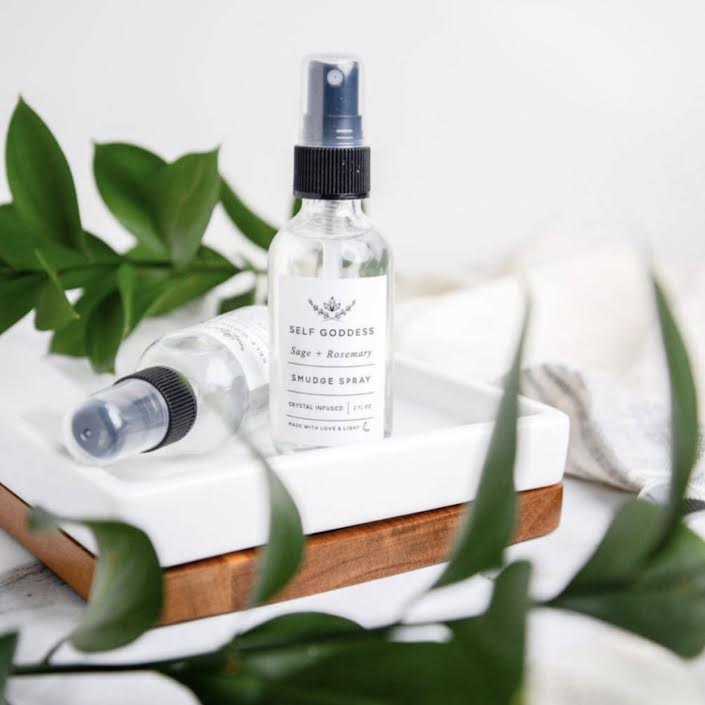 Sage and Rosemary Smudge Spray
A new smokeless way to cleanse and purify your sacred space for those who are sensitive to smoking incense and herbs!
Smudging is used to energetically cleanse away the negative energy in an area to make positive energy take its place. Self Goddess Sage & Rosemary Smudge Spray is infused with pure essential oils and amethyst crystals to enhance the cleansing properties, relieve stress, balance mood, and reduce anxiety. Use in place of Sage or Palo Santo to create a peaceful and positive environment, without the smoke! Use to cleanse a room, yourself, or your crystals. Please shake before each use.
Ingredients: sage, clary sage, sage essential oil, clary sage essential oil, rosemary, rosemary essential oil, crystal-infused, 432 Hz, amethyst infused
Ther Maker:
Self Goddess provides nourishing tools to support you in your self-love journey. They are a crystal-infused self-love brand that integrates both aromatherapy and healing crystals to stimulate your soul and senses in a transformative way.
Sage and Rosemary Smudge Spray