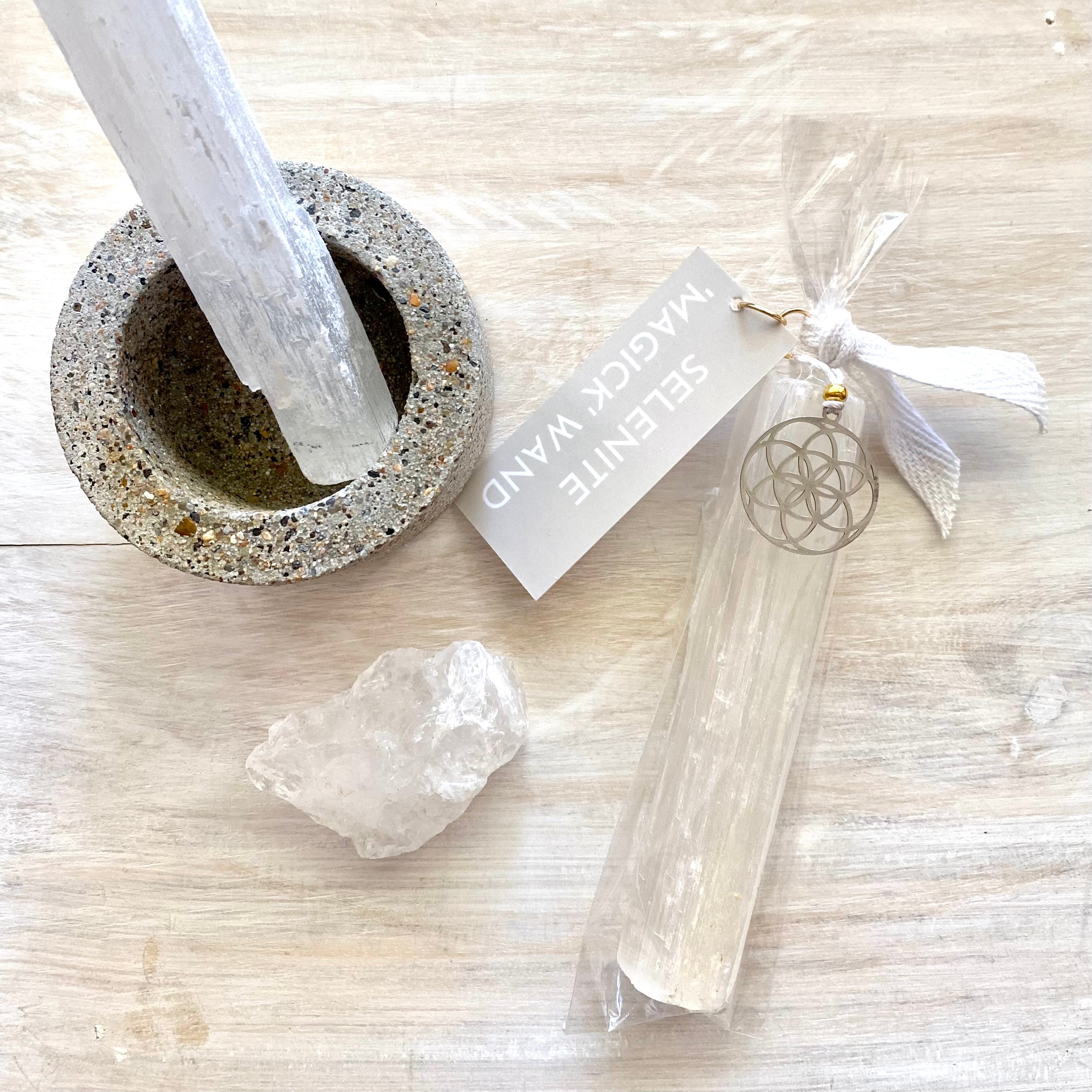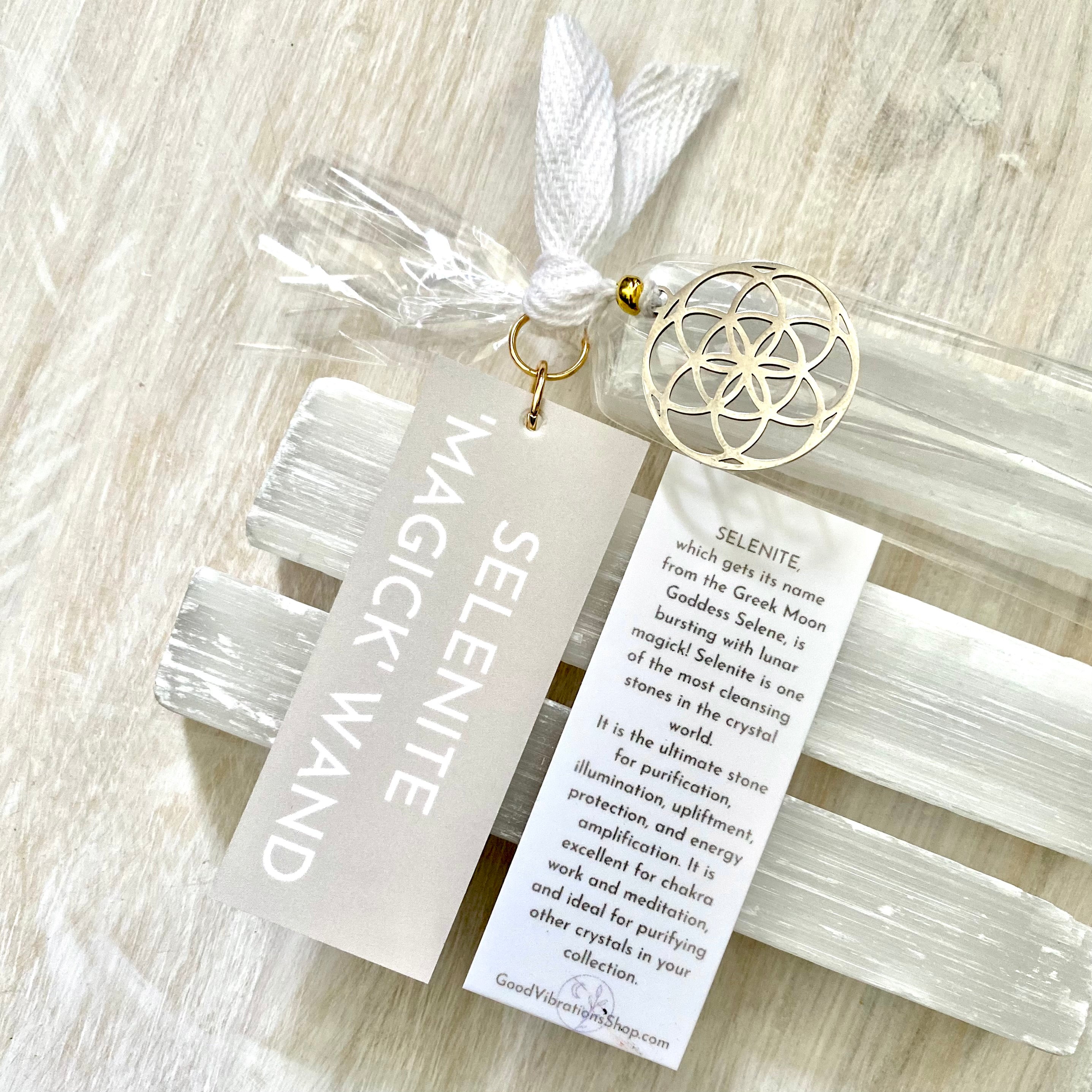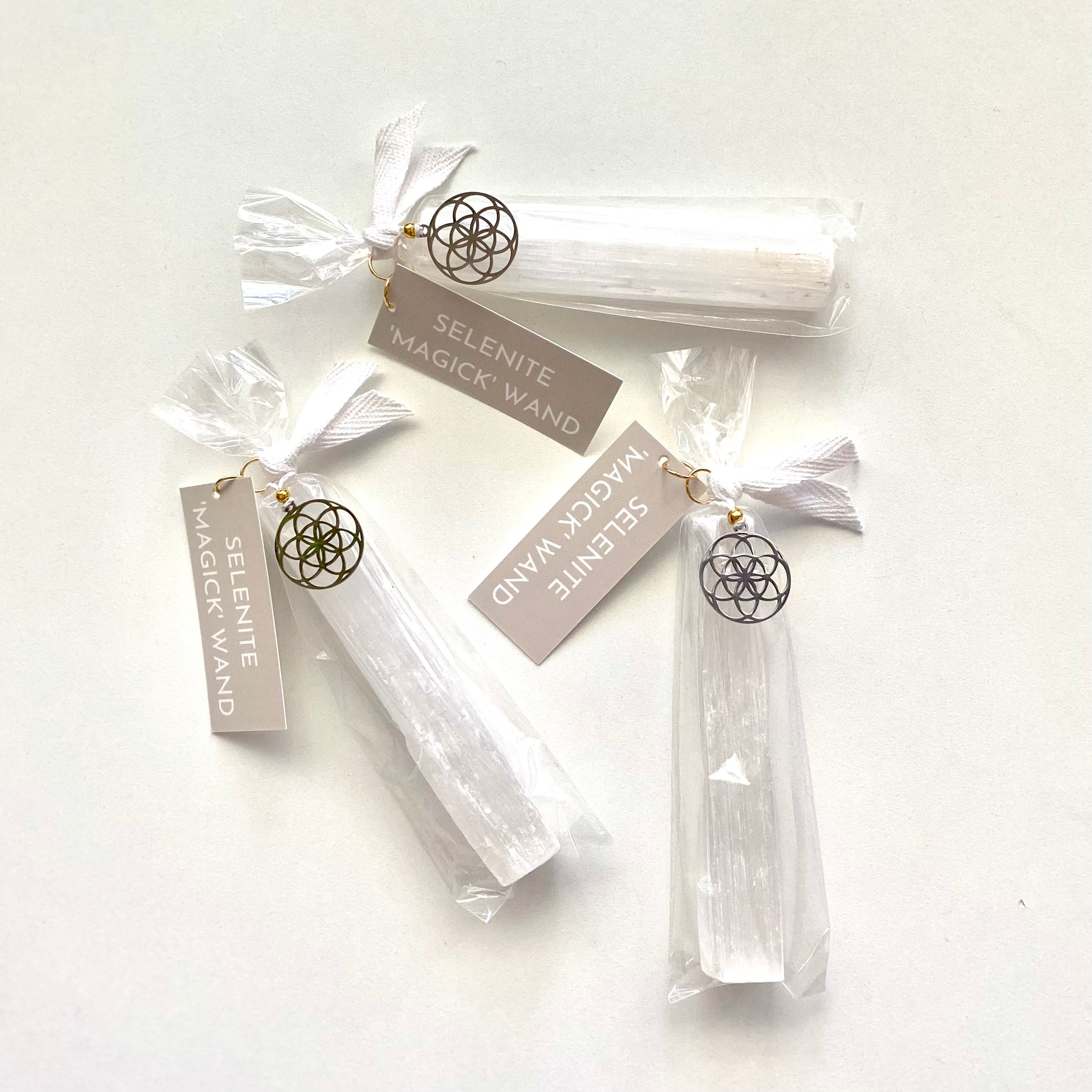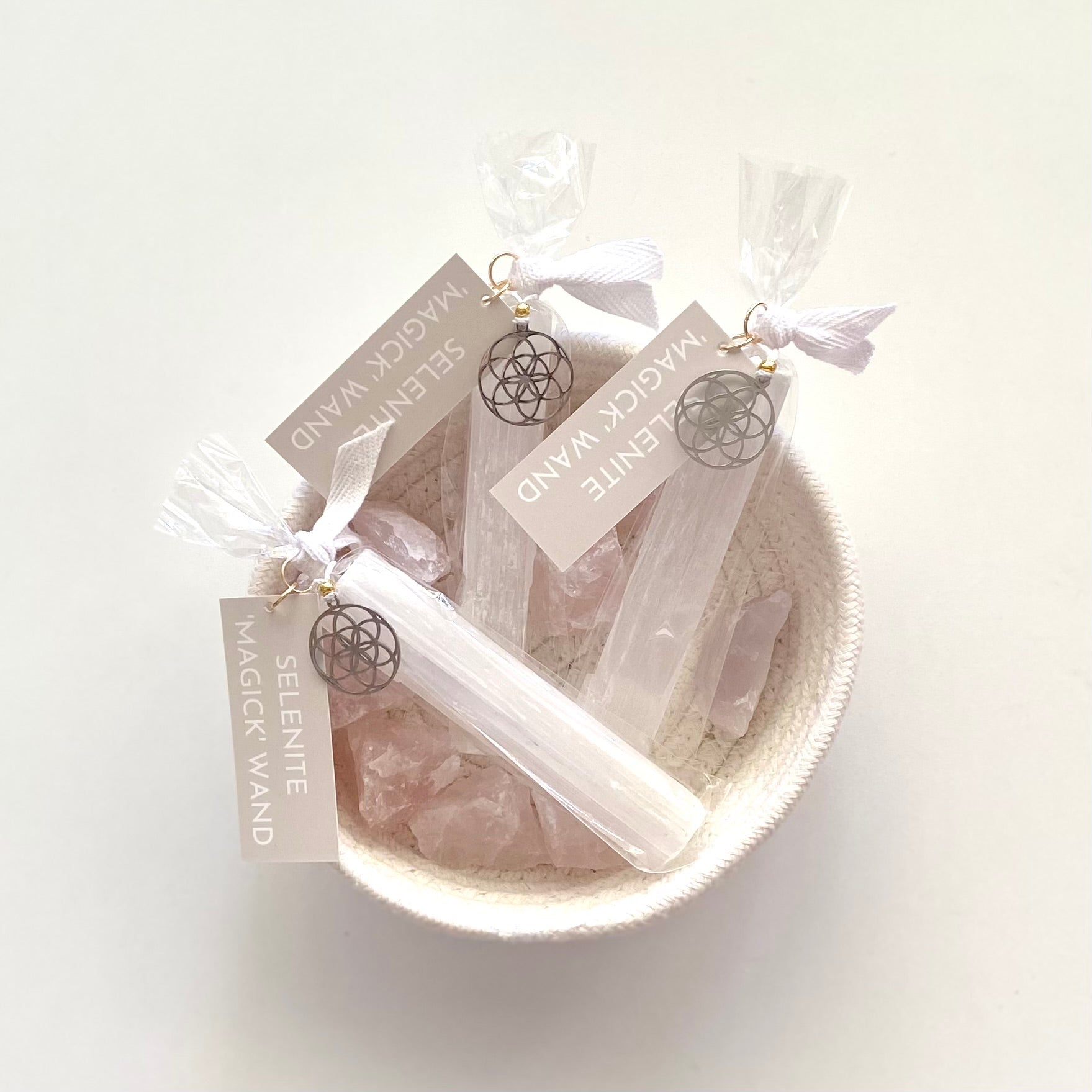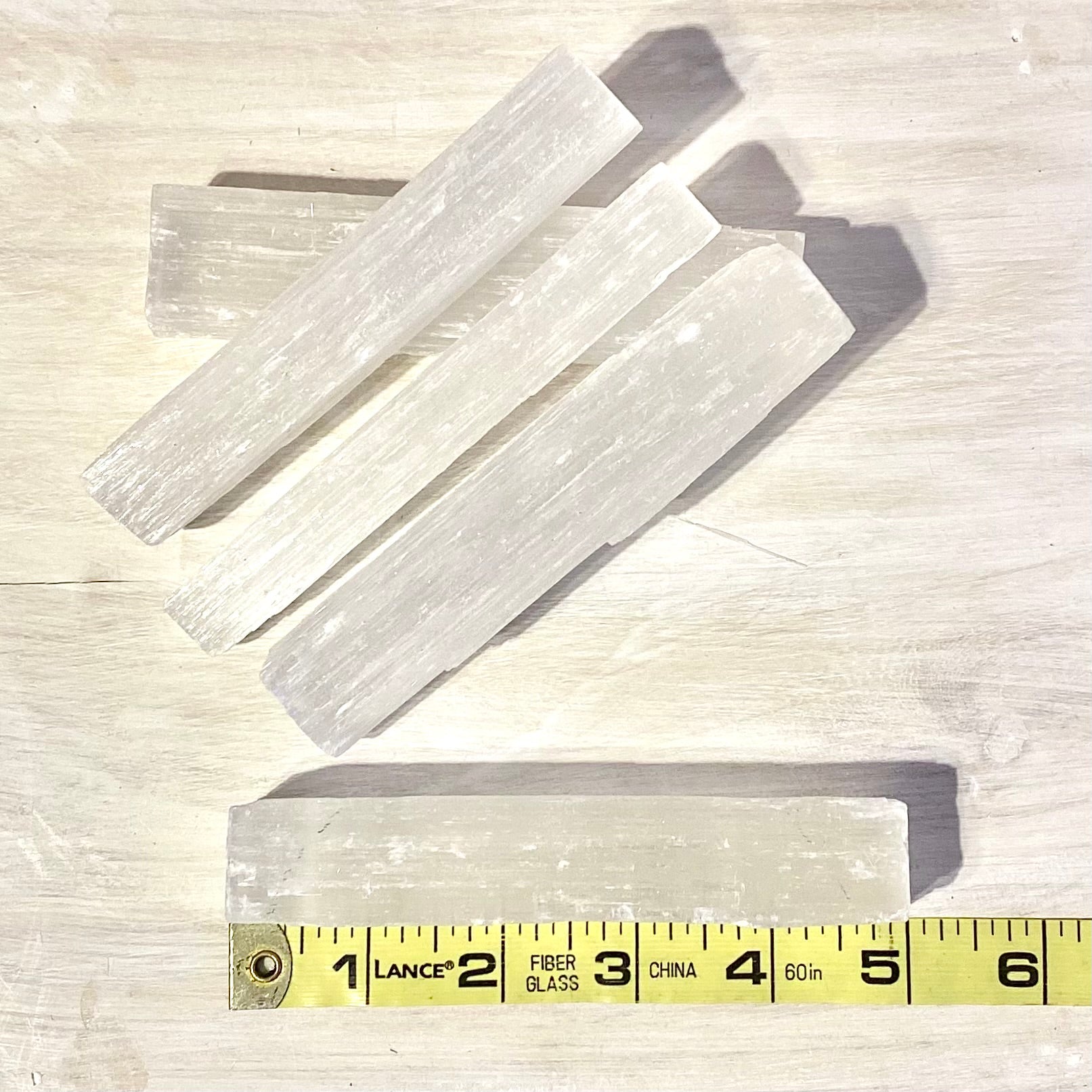 This 5-inch long, White Selenite Satin Spar Wand carries an exceptionally high & pure Vibration.
SELENITE, which gets its name from the Greek Moon Goddess Selene, is bursting with lunar magick!
It is one of the most cleansing stones in the crystal world.
Selenite is the ultimate stone for purification, illumination, upliftment, protection, & energy amplification. It is excellent for chakra work and meditation & ideal for purifying other crystals in your collection.
The flower of life represents the cycle of life. It's believed that this symbol holds our Universe's most meaningful and sacred patterns. It signifies how all life shares a common source of consciousness & links us to all other living things.
Your wand comes packed as pictured, with a significant flower of life Amulet & tied with an information card. Ready to gift!
*This Selenite wand is Ethically Sourced and mined in Morroco by a family-owned business using mining methods that leave the smallest footprint possible.