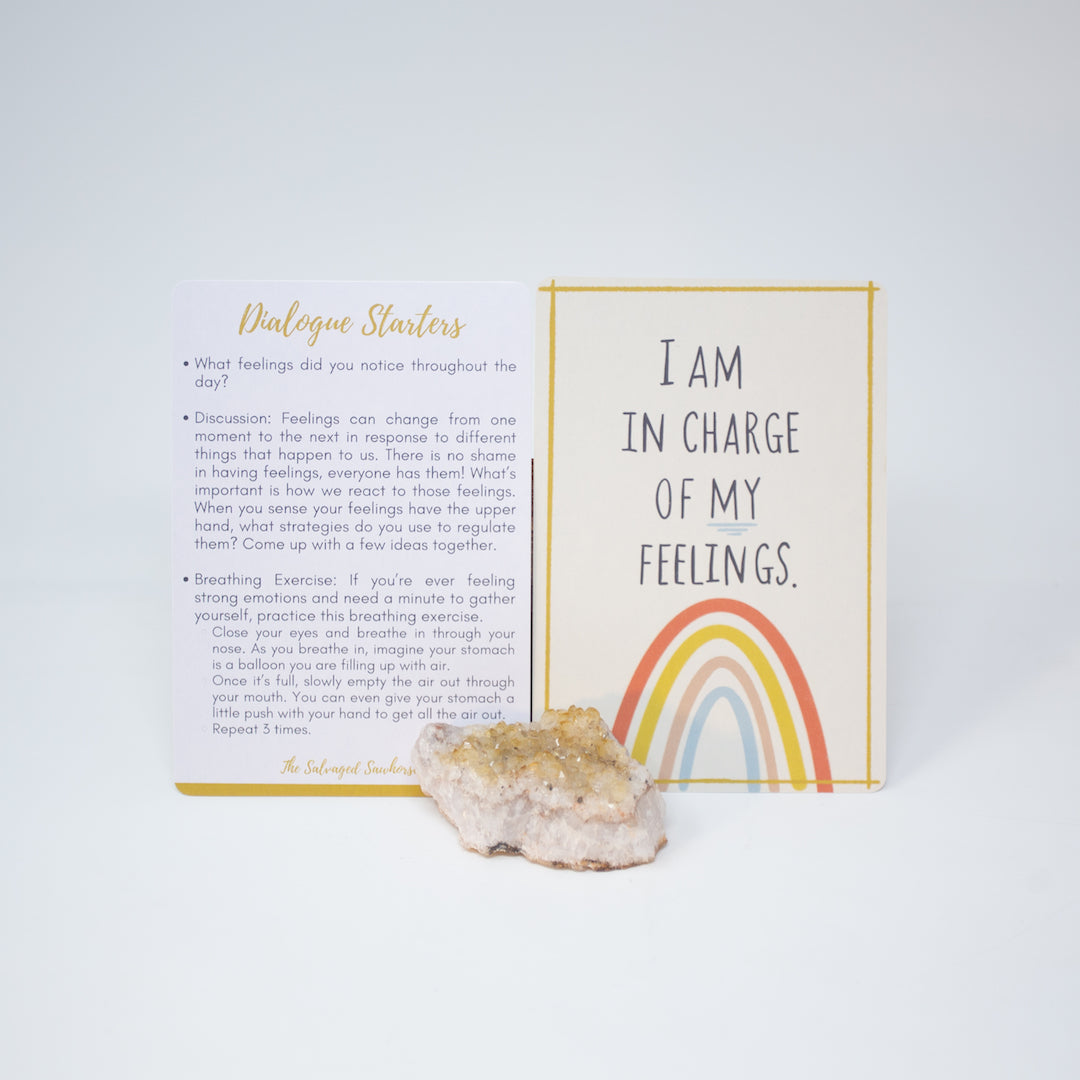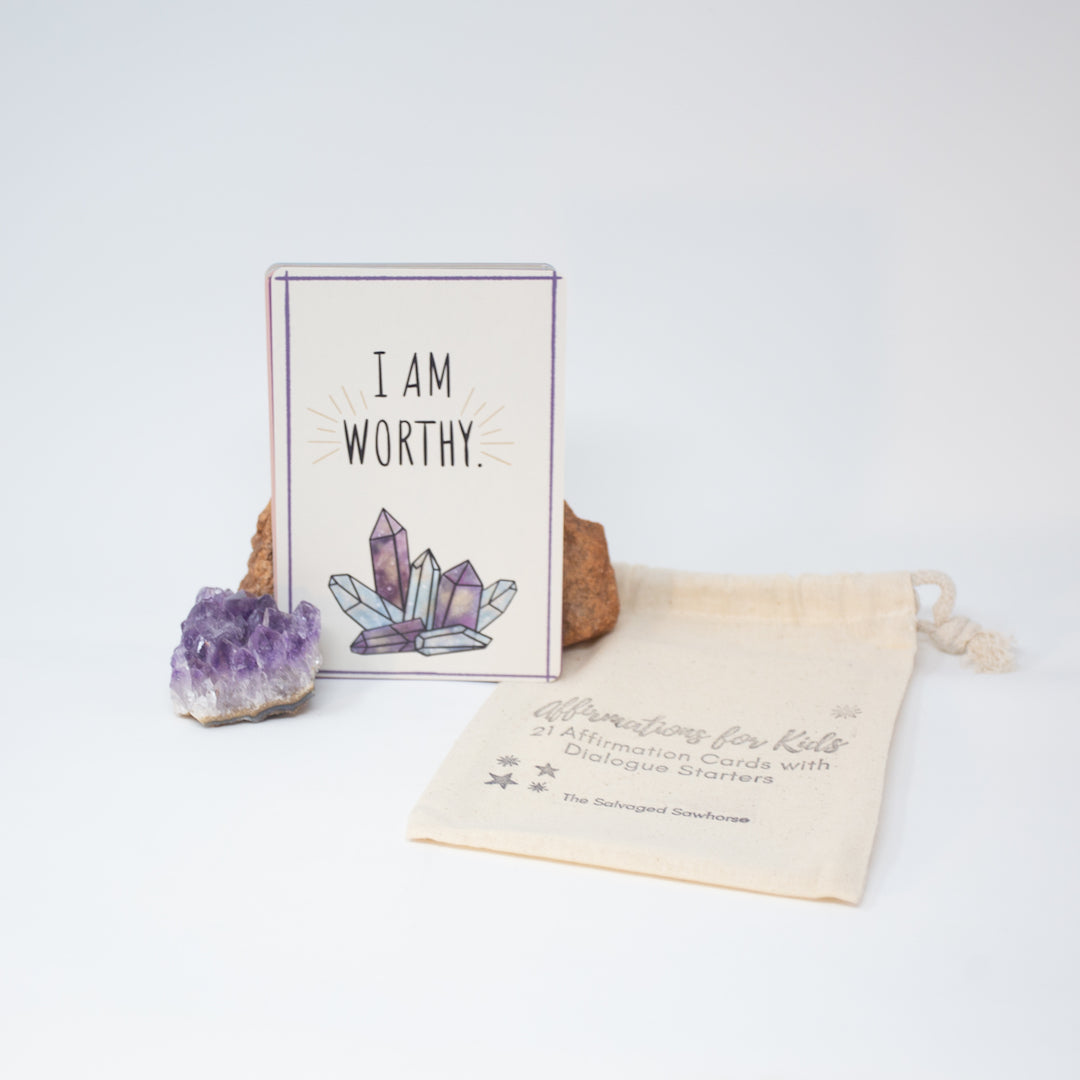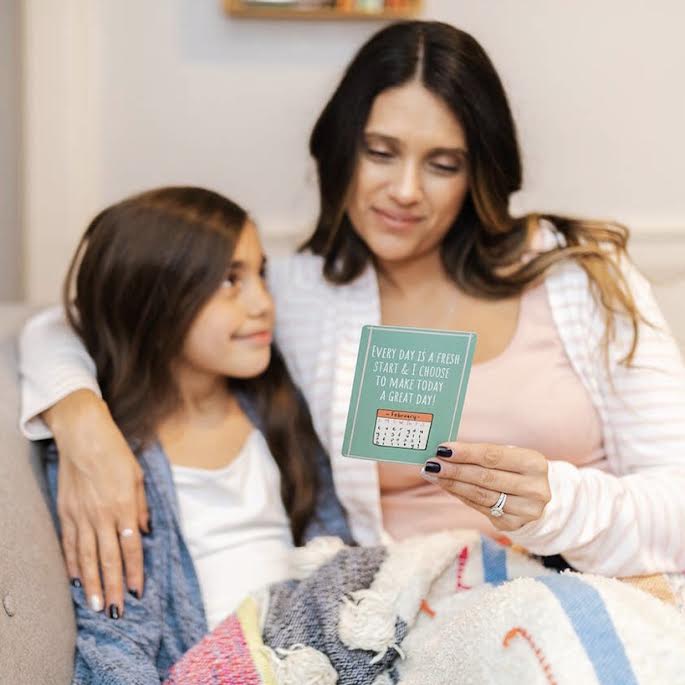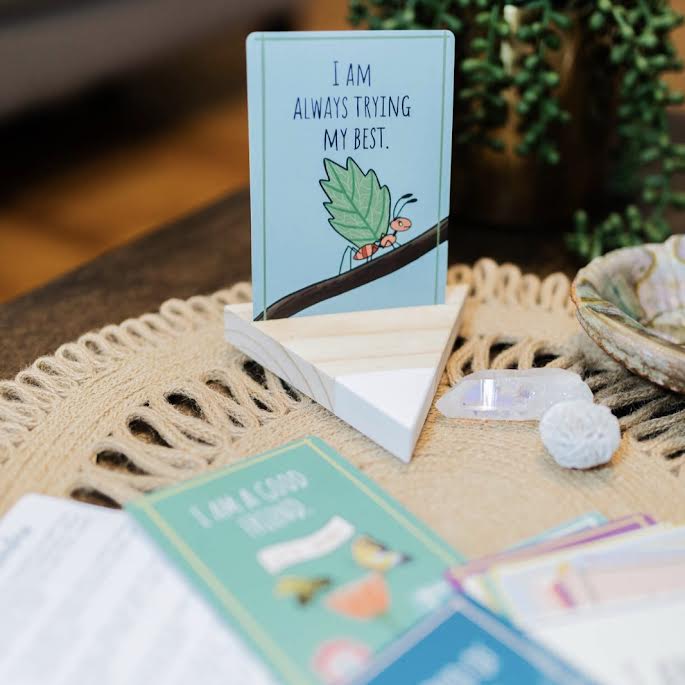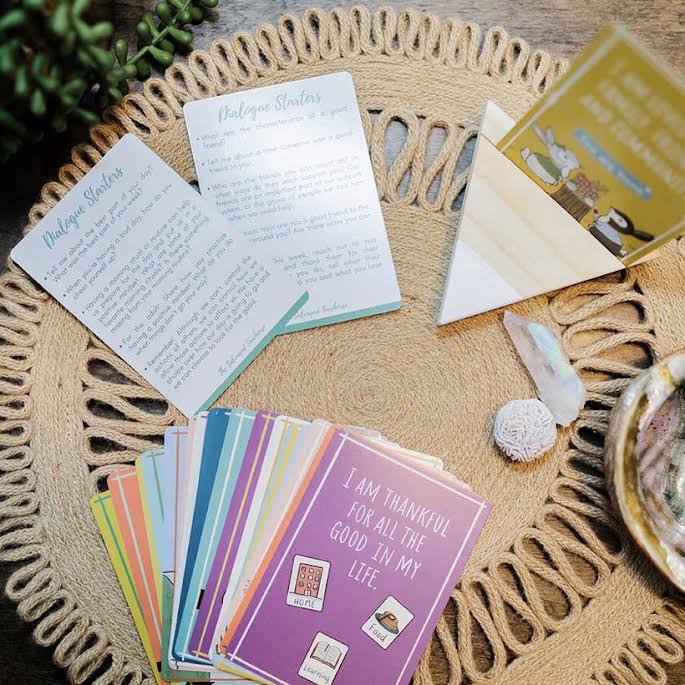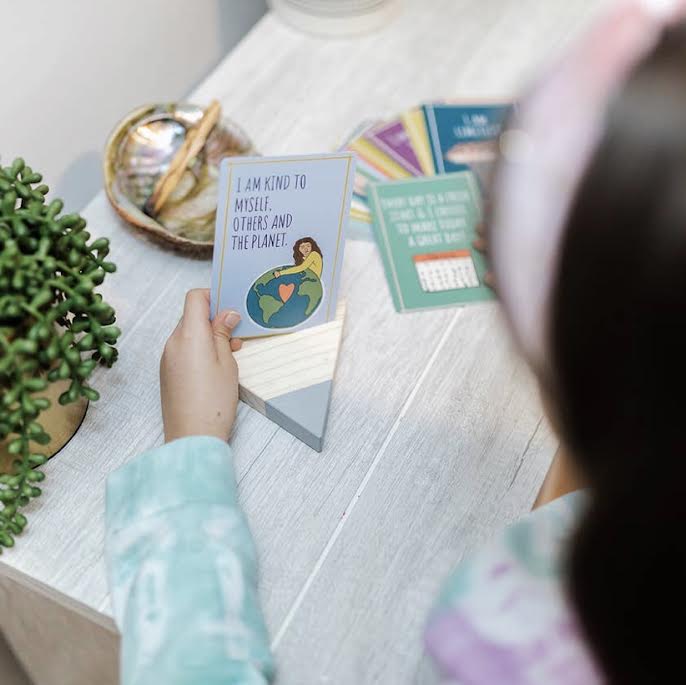 Affirmation Deck for Kids
 Spark meaningful, fun, and new exciting conversations with your child! 
Use these affirmation cards with your child to promote healthy self-esteem, confidence, and self-love.
Whether we are aware of it or not, our kids are constantly affirming things to themselves. Their self-talk, positive or negative, is an affirmation that creates their belief system about their potential and capabilities. Kids are bombarded every day with messages about their worth, abilities, appearances, etc., and over time those messages can become their self-talk. Affirmations work, and they're proven to work for kids! They interrupt negative self-talk, retrain and reprogram our brain. 
Each set comes with 21 cards. On the backside of each affirmation card, there are 4-6 accompanying dialogue starter questions, challenges, exercises that help explain, absorb and embody the affirmation.
Best for ages 6-13.
Dimensions: 5" l x 3.5" w

Handmade in the USA
The Maker:
The Salvaged Sawhorse is the place for self-care and self-love products. Jenn, the owner, creator, and illustrator of meaningful affirmation cards, invites you to lead a life of intention, self-love, and connection. 
Affirmation Deck for Kids