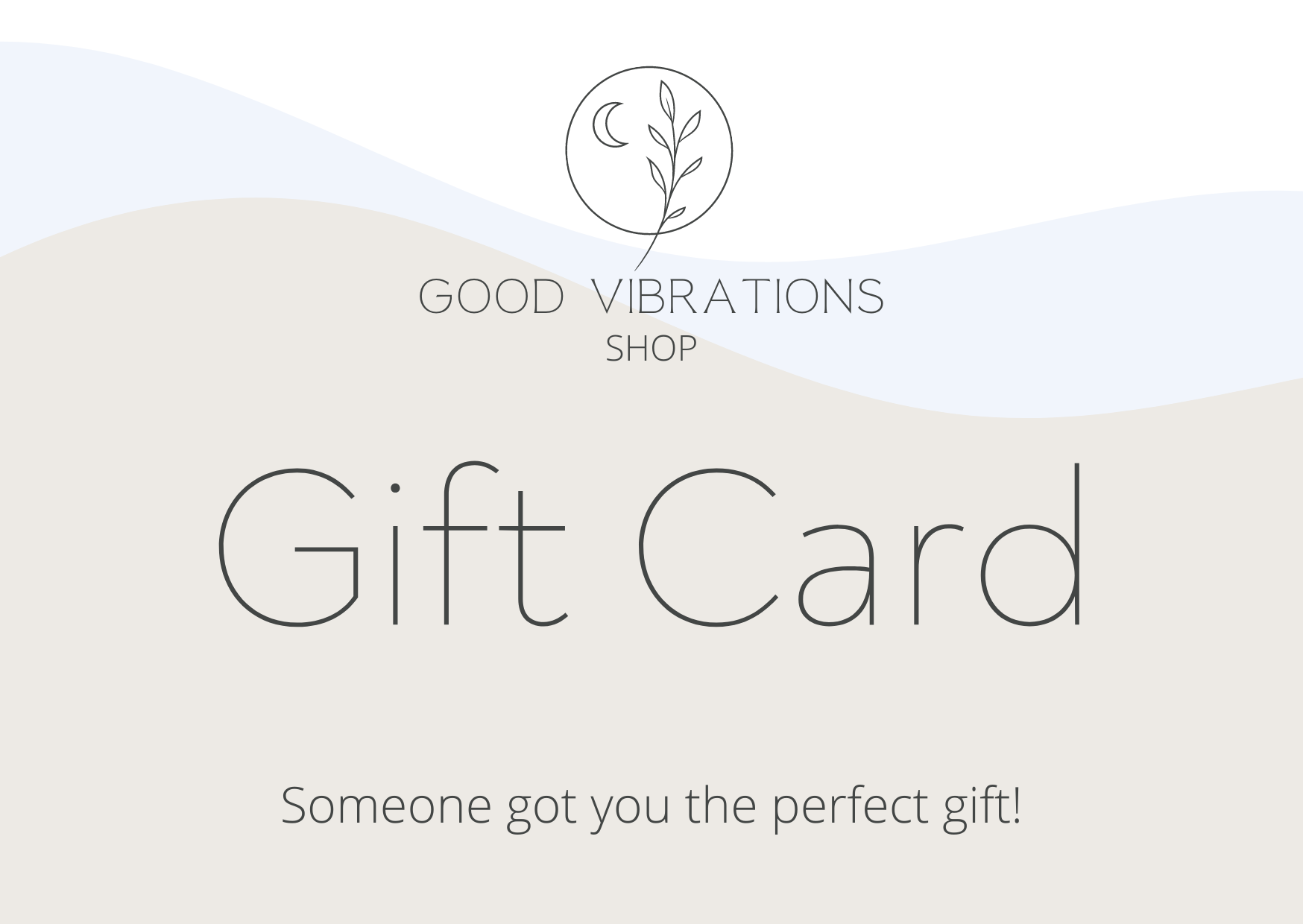 Radiate Good Vibes with a GOOD VIBRATIONS SHOP⎜GIFT CARD!
Picking out the perfect gift for your loved one can be challenging, but we are here to help!
Our gift card allows the Gift Card Holder to pick out their favorite item(s) on our website that personally speaks to them!
*This gift card never expires.