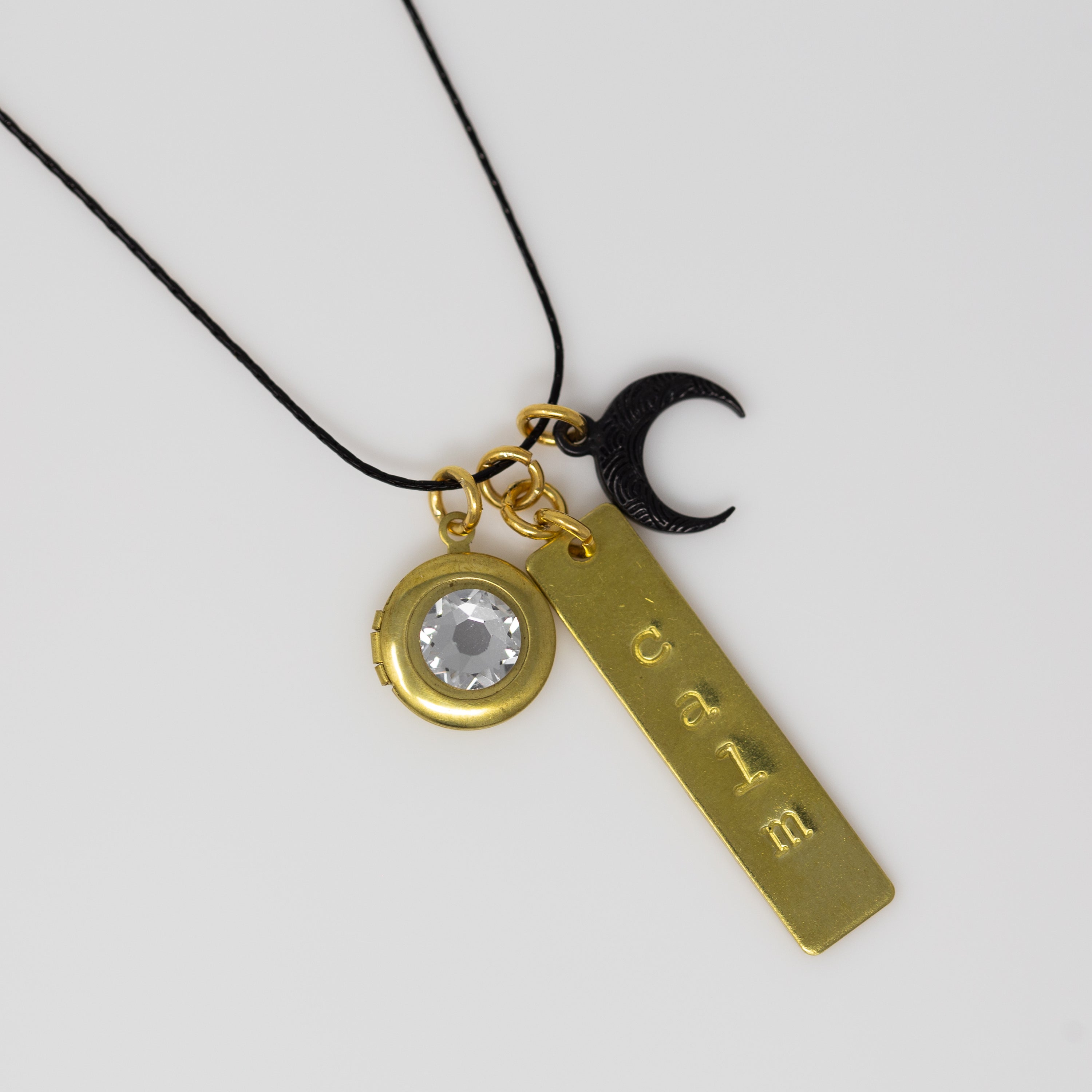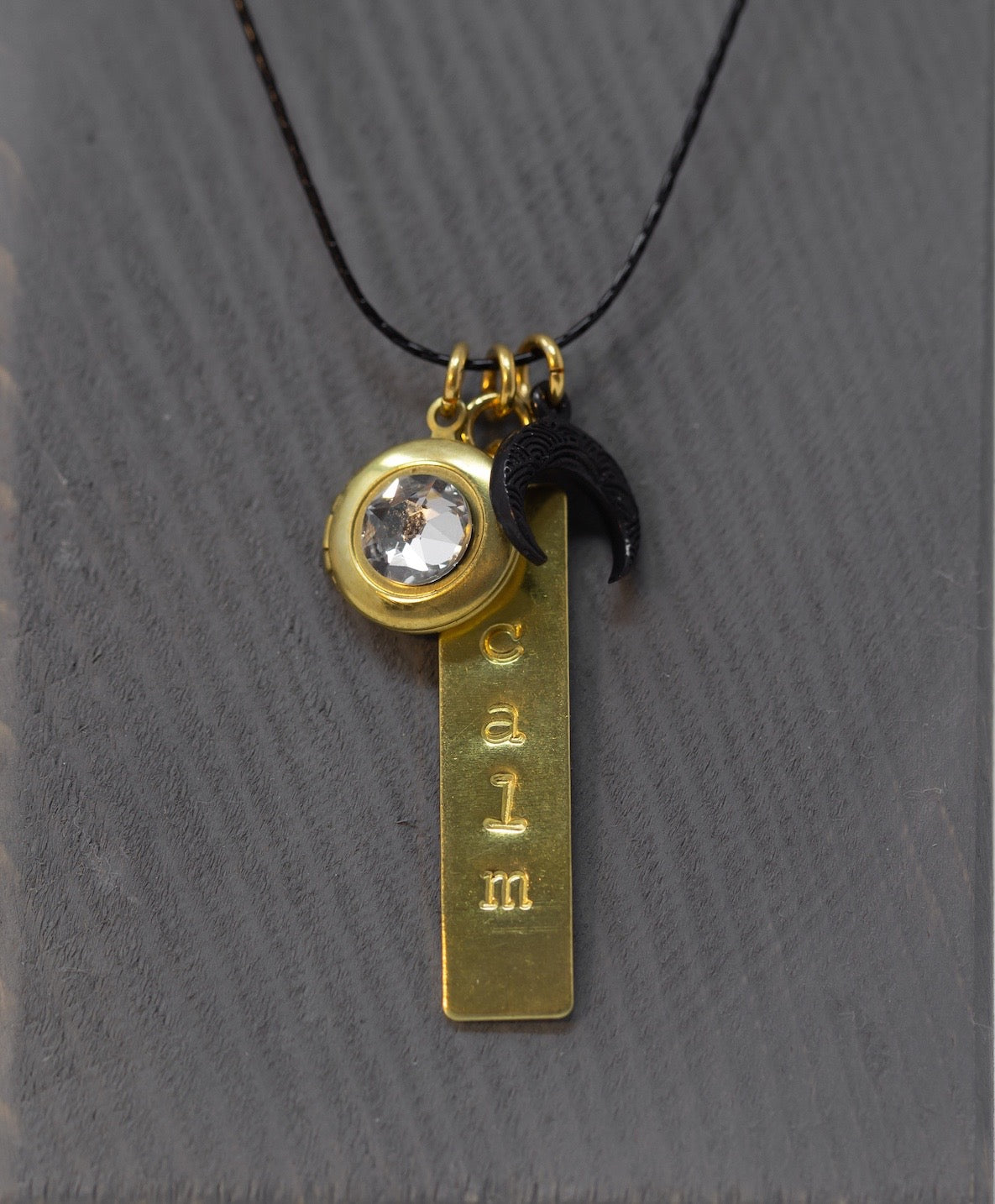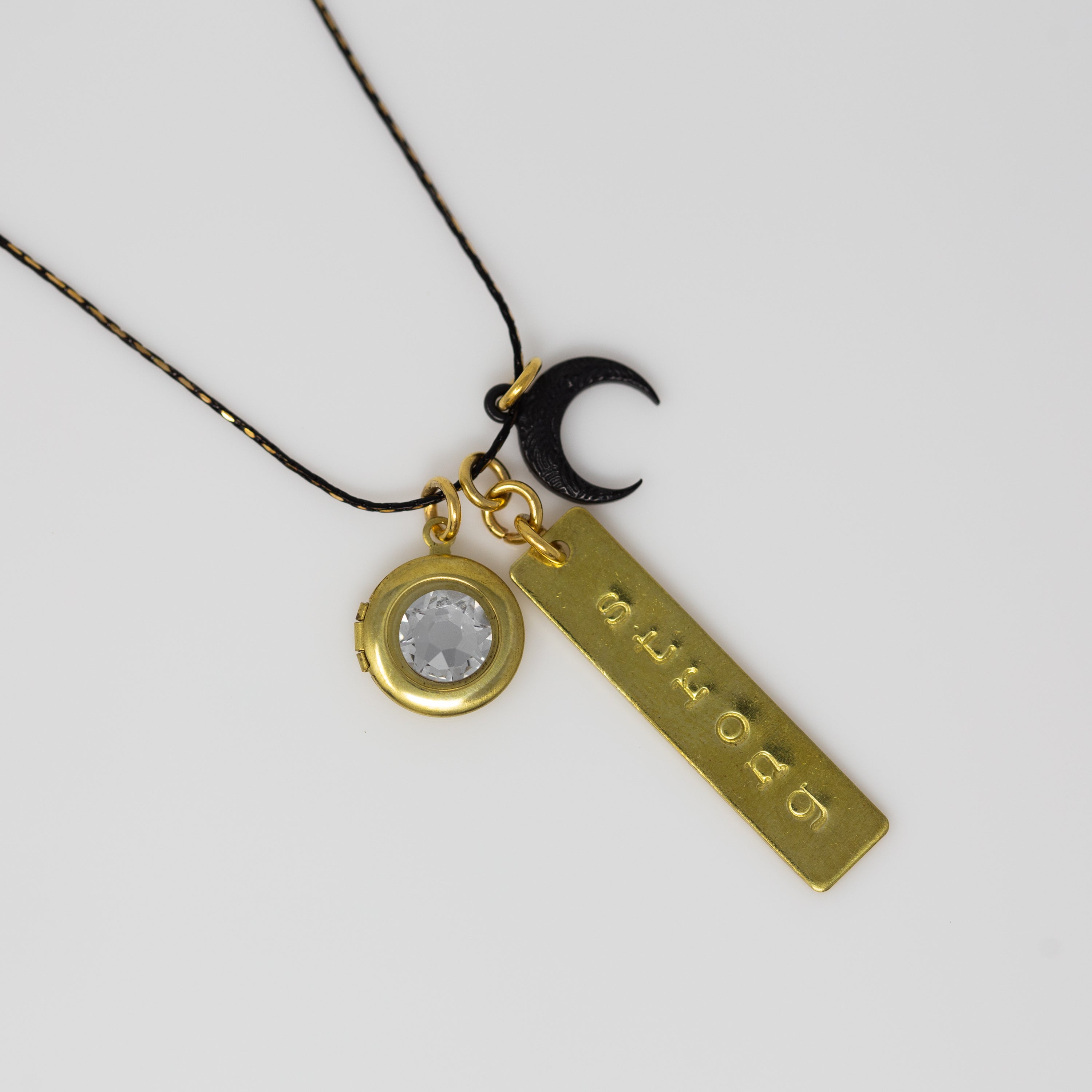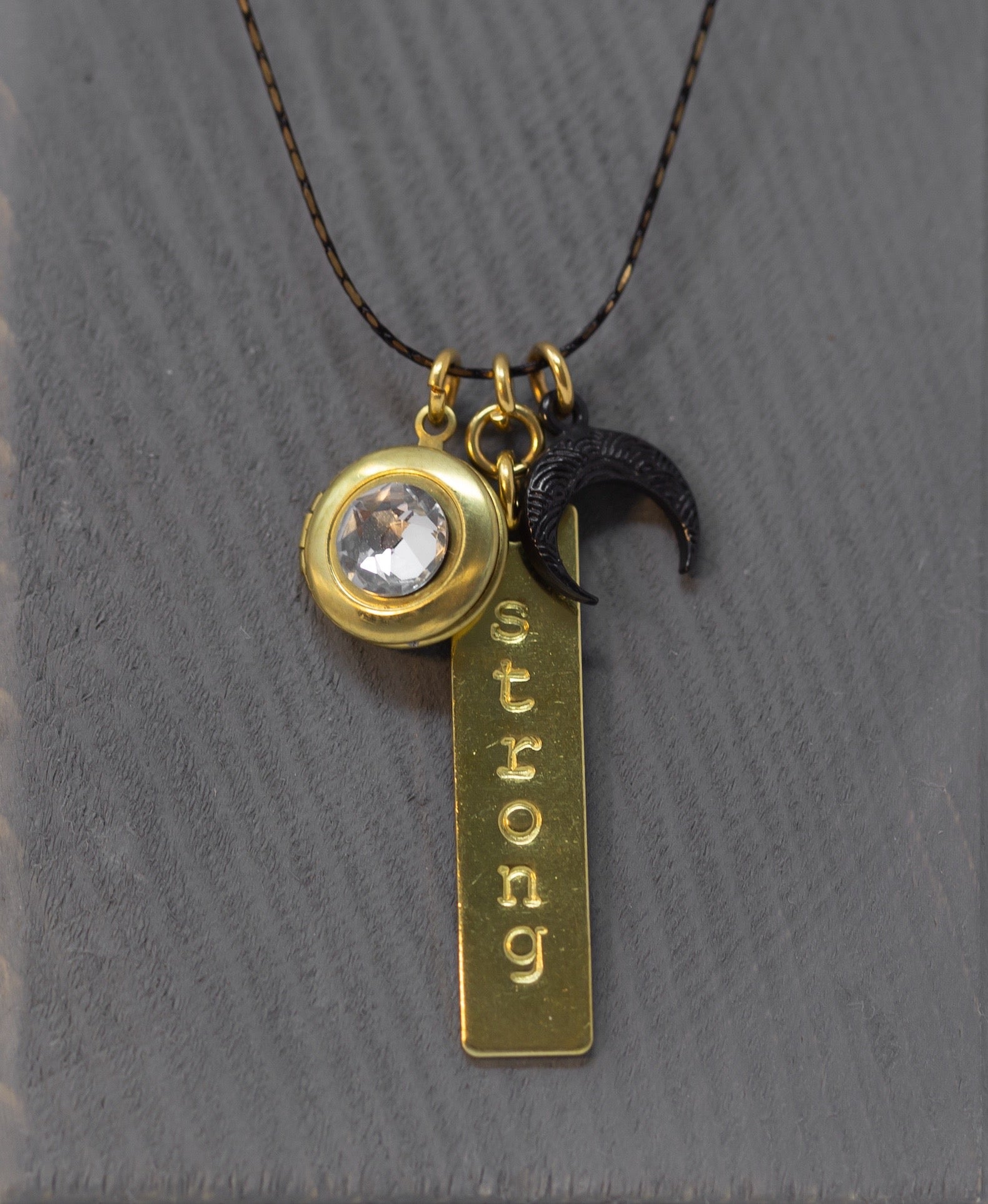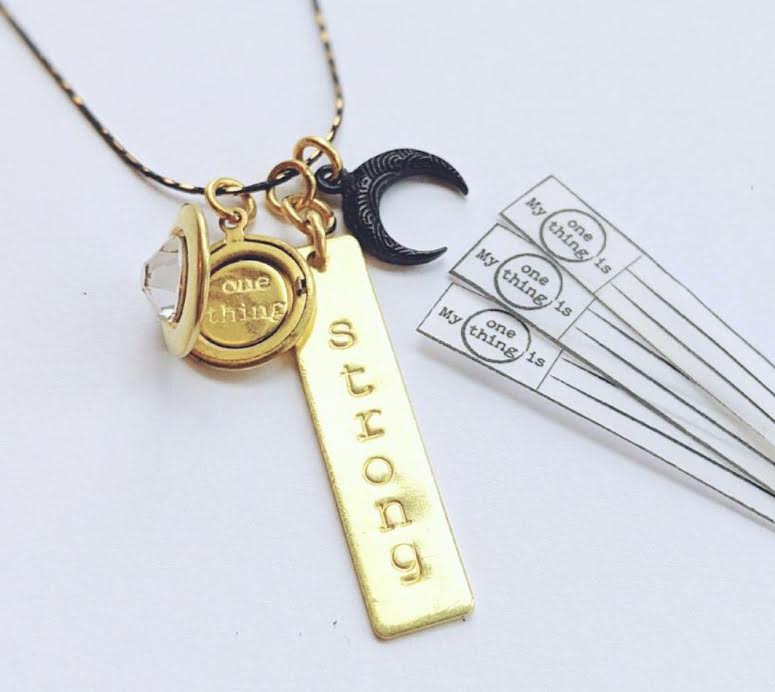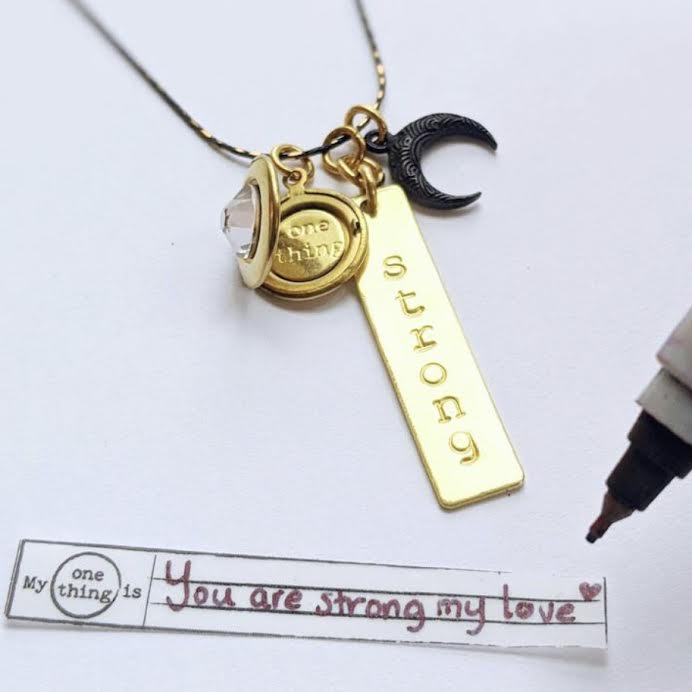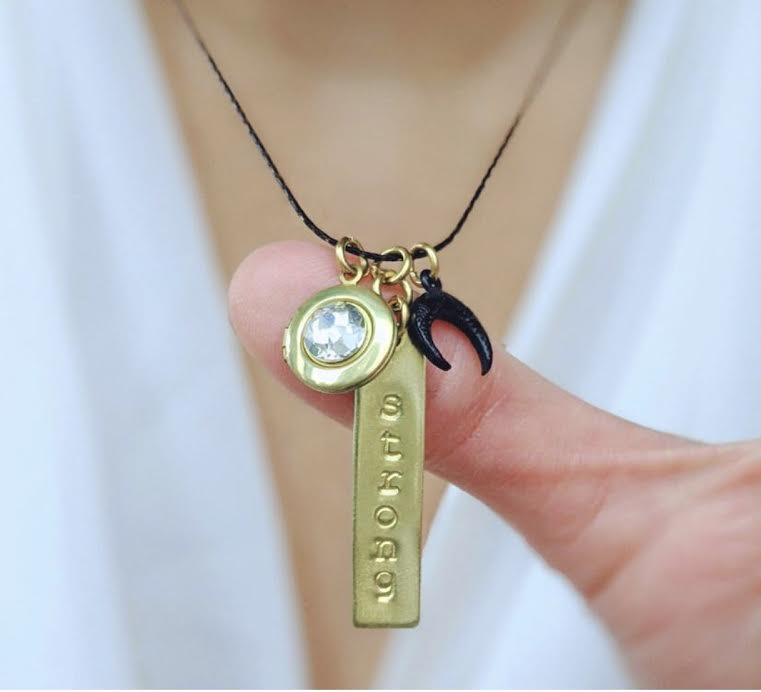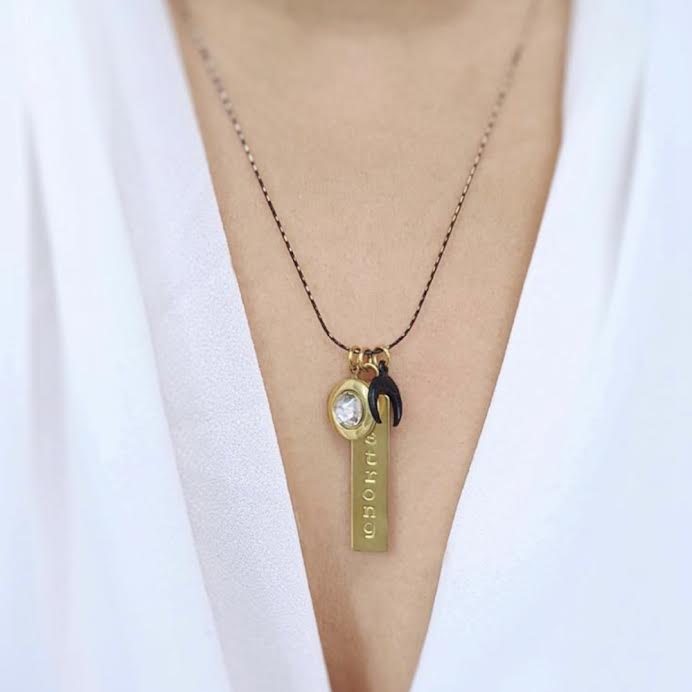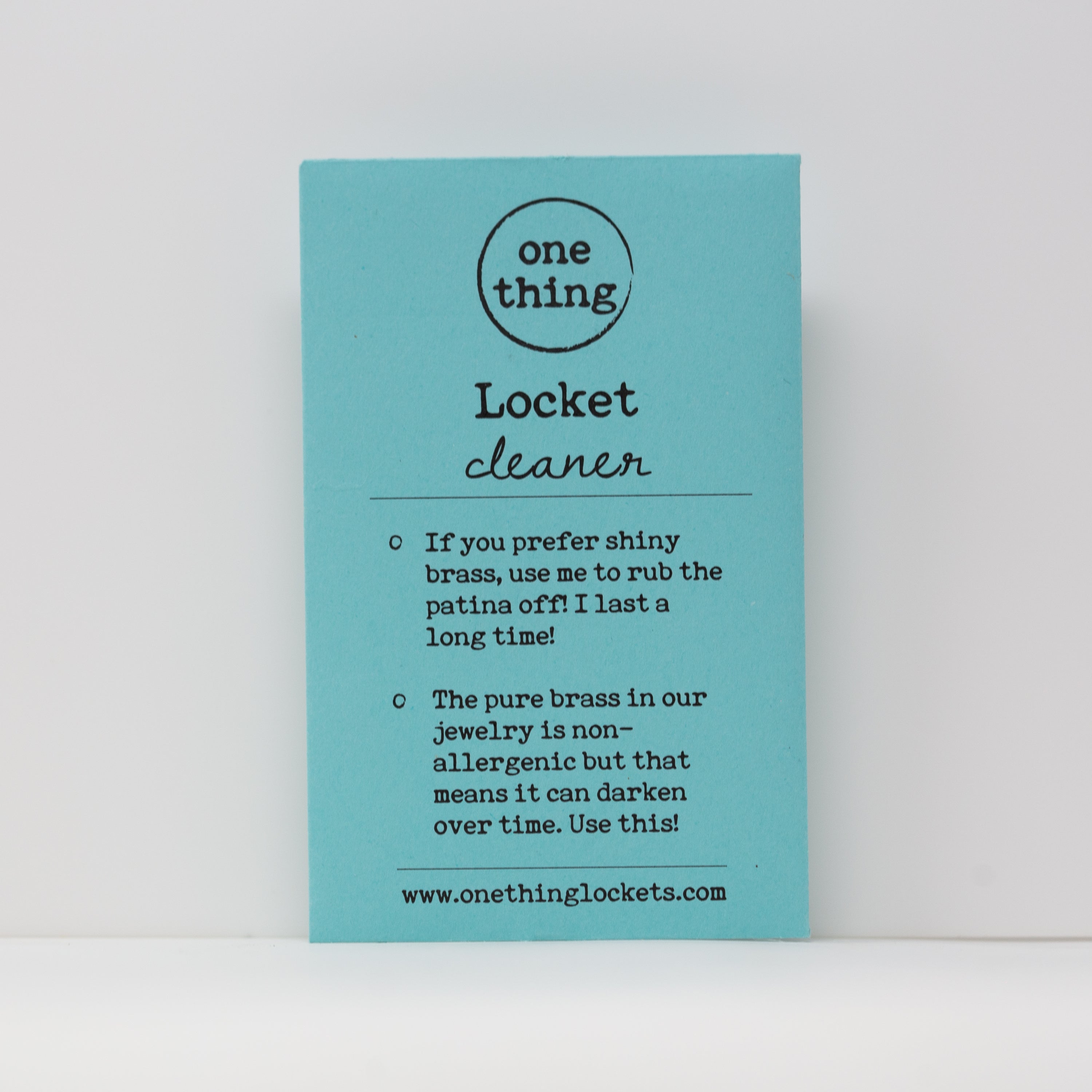 Black Brass Custom Hand-stamped⎜Moon Locket Necklace
Lift someone up with a sweet message in a Locket!
Gift a loving message to yourself or someone special in your life & carry words of meaning close to your heart.

This meaningful locket makes a memorable gift to someone special in your life. Each piece is hand-stamped by the Artist and Intended to empower the wearer. Popular for all ages, each locket holds an inspirational message from someone new to show how valuable and connected each person is. Keep this message if it resonates with you or write, and wear 'The One Thing' that moves, empowers, or heals you as a little reminder to yourself. It comes with 3 blank waterproof message papers for customers to write their own message. In addition, each piece is thoughtfully packed in a cute test tube "message in a bottle"!
Choose from two Hand stamped Words:
- strong
- calm
Material:
Pure non-allergenic Brass with Black Brass Moon & Clear Swarovksi Crystal on Locket
Chain Length:
18 inches
Comes with:
- Brass Shining Cloth
- 3 blank message papers
- Pyrex test tube packaging 
Handcrafted in Canada
The Maker:
One Thing Lockets uses jewelry to get people's messages of empowerment and encouragement out in the world so we can see how valuable and connected we all are.

Here's how One Thing Lockets works: Setareh asks people worldwide, "What is ONE THING you bring to this world?" and puts their answers in tiny lockets for you to find! In this way, each locket she makes comes with a little message from someone else in the world, connecting you to the value in them! When you get your locket, your package will also have water-resistant blank paper so that you can write a message as well. You can write and wear the ONE THING that inspires/empowers/heals you and keep that reminder close in your locket. OR, you can gift a message of empowerment in the locket to bless someone else. Each locket comes in a handmade glass test tube, like a message in a bottle!
Setareh's goal is to bring attention to the isolation people face worldwide while helping people know that they are both loved and not alone through lockets!
Black Brass Custom Hand-stamped⎜Moon Locket Necklace