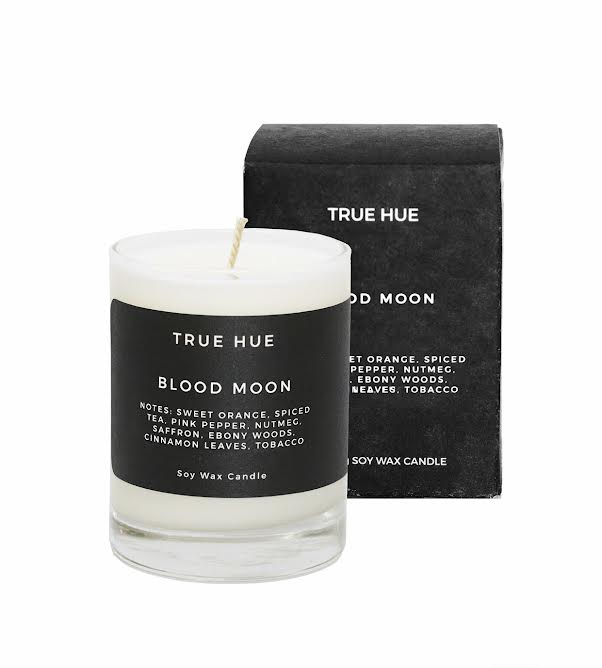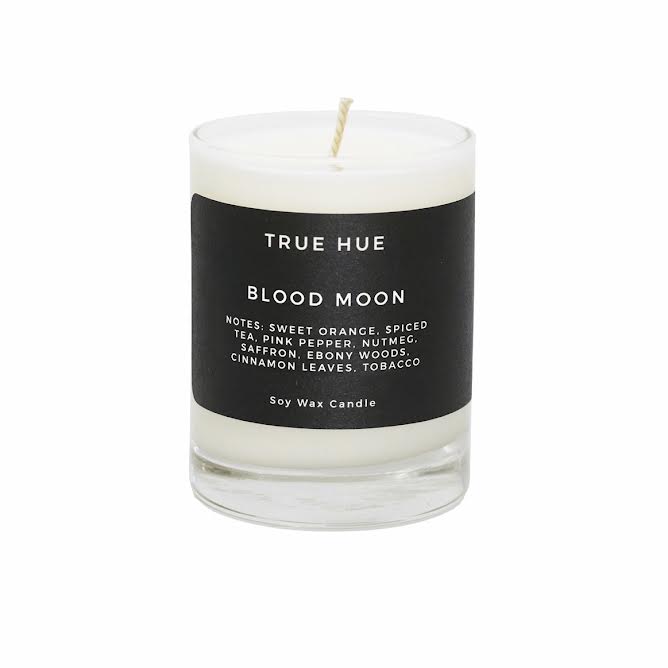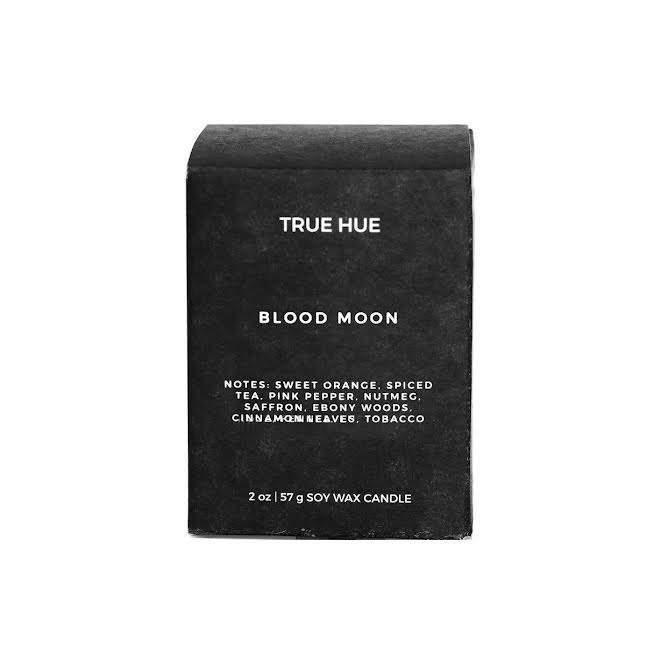 Blood Moon Mini Soy Wax Candle
An evening's breeze whistles through the sky when the clock strikes midnight.
Mercury is in retrograde with spiced tea, sweet orange, and cinnamon.
This 2 oz candle is handcrafted from soy wax and essential oil-based fragrance oils (all are Prop 65 verified). Each candle comes complete with a premium cotton wick which burns cleanly for 15-20 hours.
Handmade in the USA


The Maker:
Inspired by clean, functional design and a soul for adventure, True Hue seeks to produce the best line of home fragrances that remind you of wandering through the forest, soaking up the sun by a cool, blue lake, and dancing in the moonlight.
True Hue uses 100% natural soy wax extracted from US soil, essential oil-based fragrance oils that are phthalate-free, and vegan, GMO-free bases for our sprays and diffusers. True Hue strives to provide their customers with a planet-friendly experience.
Blood Moon Mini Soy Wax Candle