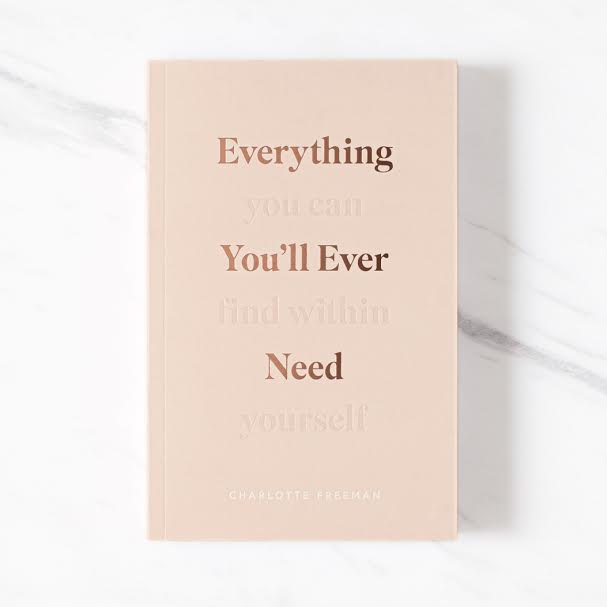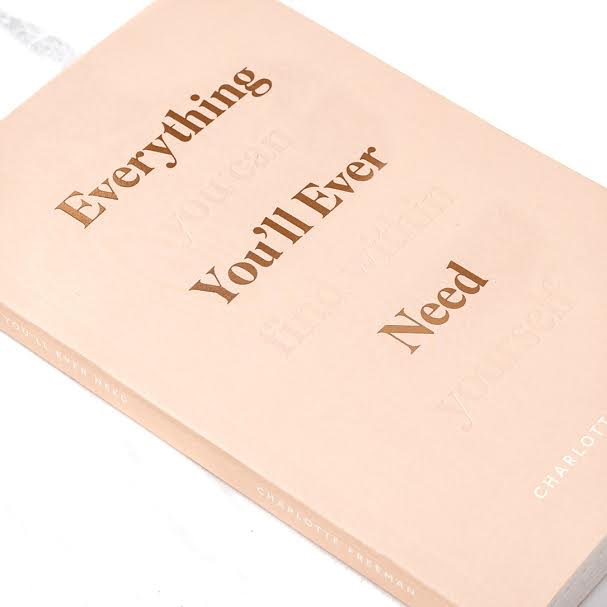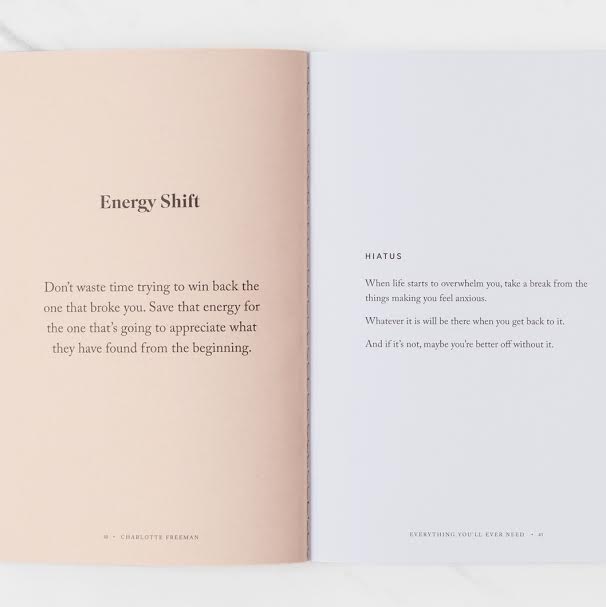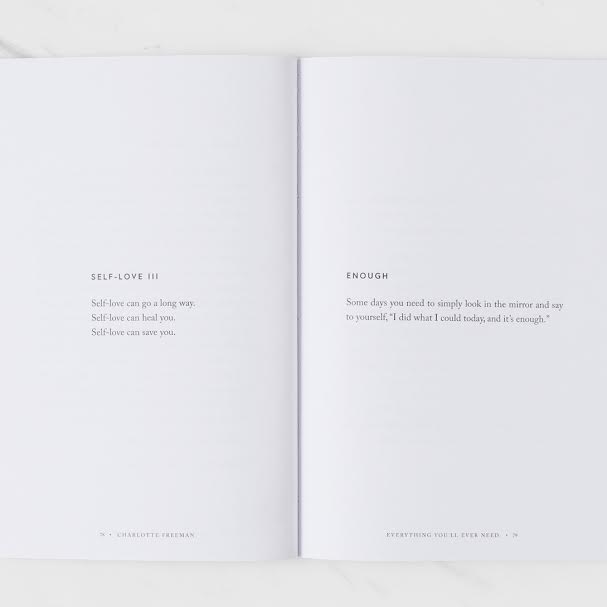 Book | Everything You'll Ever Need, You Can Find Within Yourself
EVERYTHING YOU'LL EVER NEED, YOU CAN FIND WITHIN YOURSELF 
by Charlotte Freeman
Written from the most vulnerable places of the heart, this is Charlotte Freeman's first book. The pages are open and honest and written to resonate with those who need it the most. 
Full of important messages we sometimes need that often come at just the right time, this book is your reminder that 'Everything You'll Ever Need, You Can Find Within Yourself. 
Dimensions:  5 in. x 7.75 in.
Made in the USA
The Maker:
Thought Catalog brings together a community of creative minds to make beautiful products and reading experiences. Each item is carefully crafted, designed, and serves to inspire our minds and our surroundings. They strive to create optimal visual and textural experiences, making their products perfect for display and gifts. In addition, their products support a broad community of authors and artists.
Book | Everything You'll Ever Need, You Can Find Within Yourself