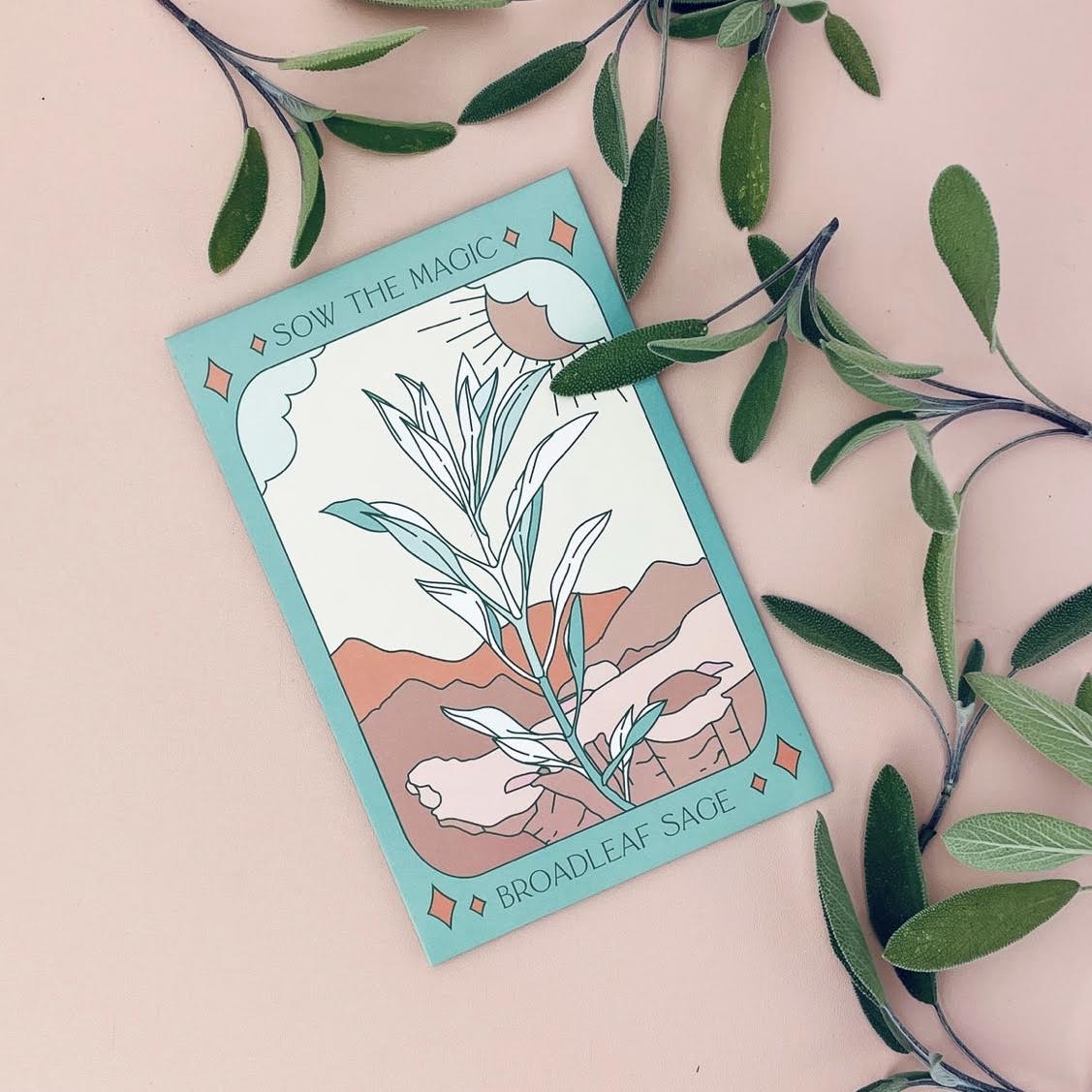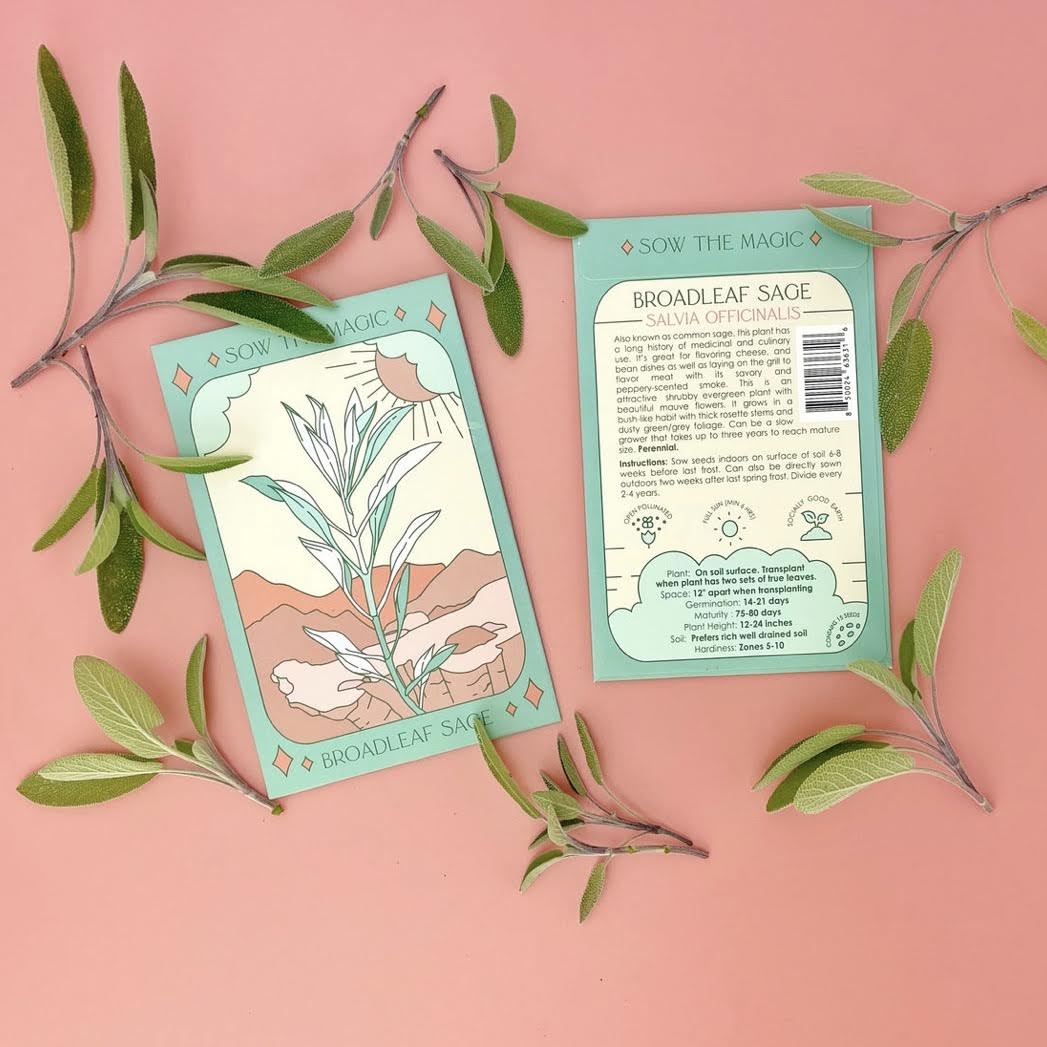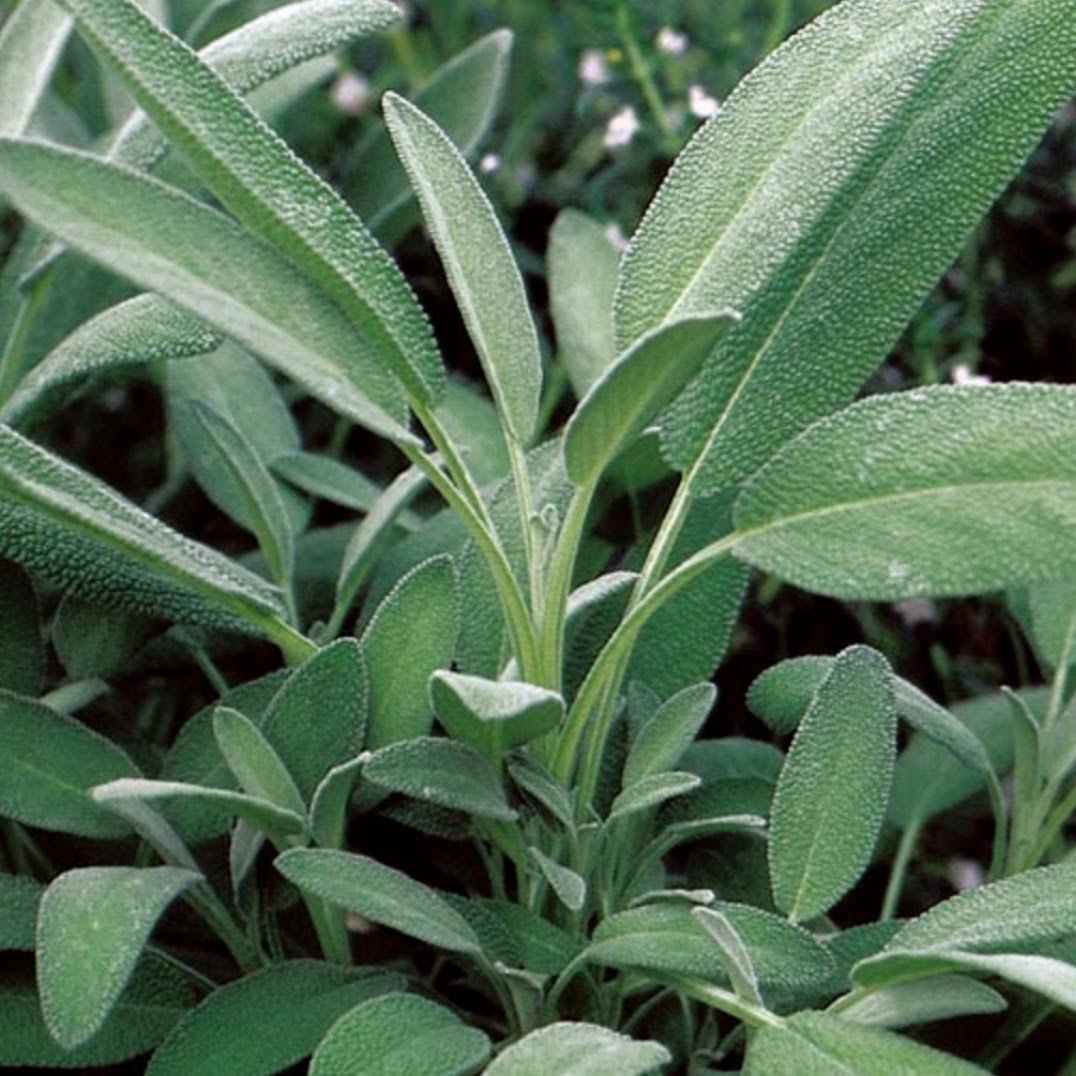 Broadleaf Sage Tarot Seed Packet
Salvia Officinalis, also known as Common Sage, has a long medicinal and culinary use history. It's ideal for seasoning various foods with its savory and peppery-scented taste. In addition, you can create beautiful smudge bundles once fully grown!
Broadleaf Sage is an attractive shrubby evergreen plant with beautiful mauve flowers. It grows in a bush-like habit with thick rosette stems and dusty green-grey foliage. It can be slow-growing and take up to three years to reach a mature size.
 Helpful information for growing:
Needs full sun (minimum of 6 hours)

Planting Depth: 1/4"

Germination: 14-21 days

Matures in 75-80 days

Plant height is anywhere from 12-36 inches

Needs well-drained soil

Hardiness Zones: 5-10

No support needed
Sow seeds indoors on soil surface 6-8 weeks before the last frost. It can also be directly sown outdoors after last spring frost. Divide every 2-4 years. 
The envelope contains 15 seeds. 
Reputable seed stewards in the USA sustainably source all seeds. These seeds are open-pollinated and/or heirloom varieties. All seeds are Non-GMO and organic. 
Made in the USA

The Maker:
'Sow The Magic' is inspired by a singular enchantment with Mother Nature and a love of mystic designs. Their family believes the answers to life are already at your fingertips in the form of plants, herbs, and ancient wisdom. Each item they make is intended to expand intuition, practice your magic, and cultivate a healing garden. Seeds teach us to love our planet! Whether for your garden or given as the perfect gift, their goal is to create moments of lasting intention that benefit the Earth. 
Broadleaf Sage Tarot Seed Packet