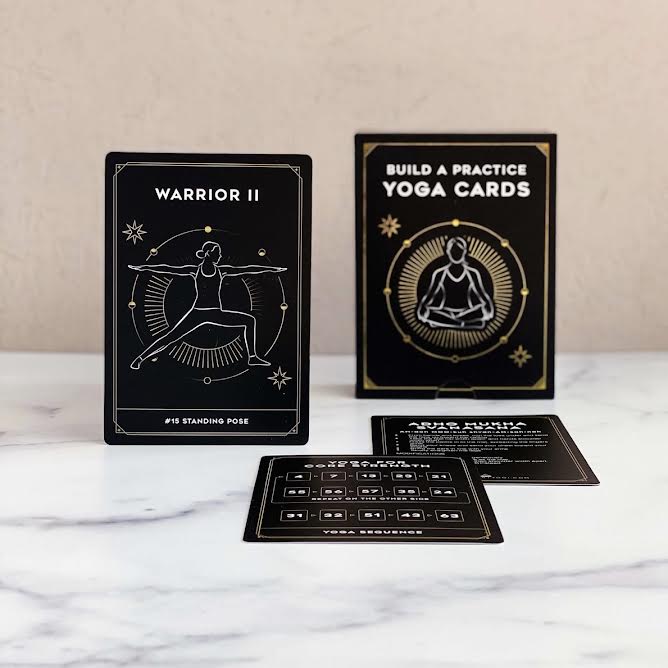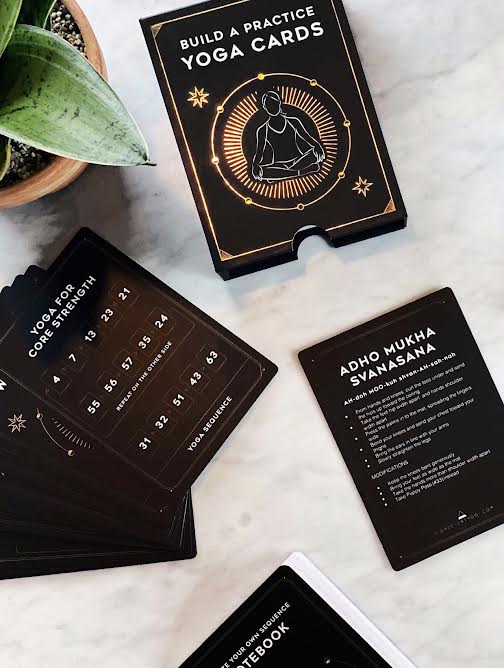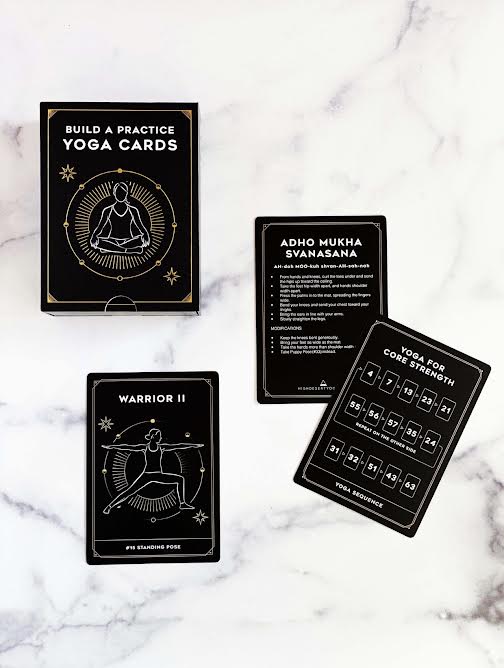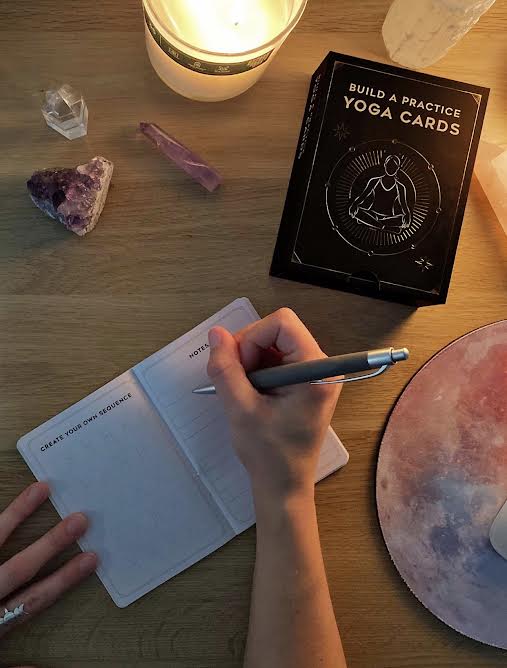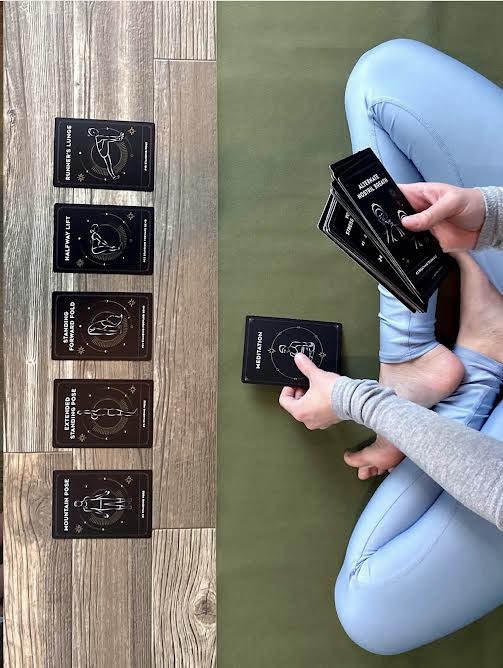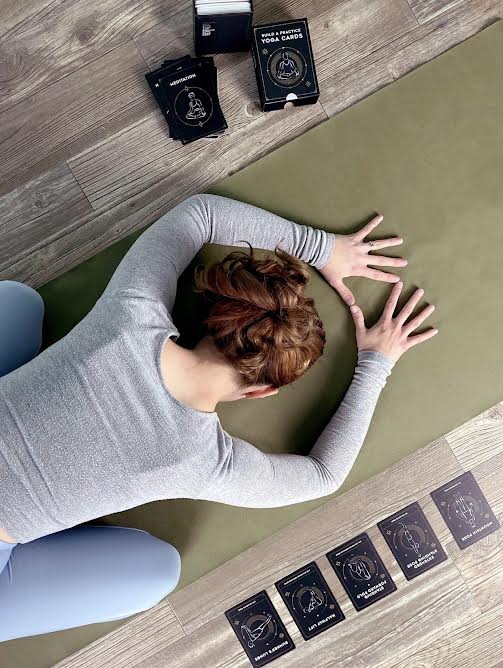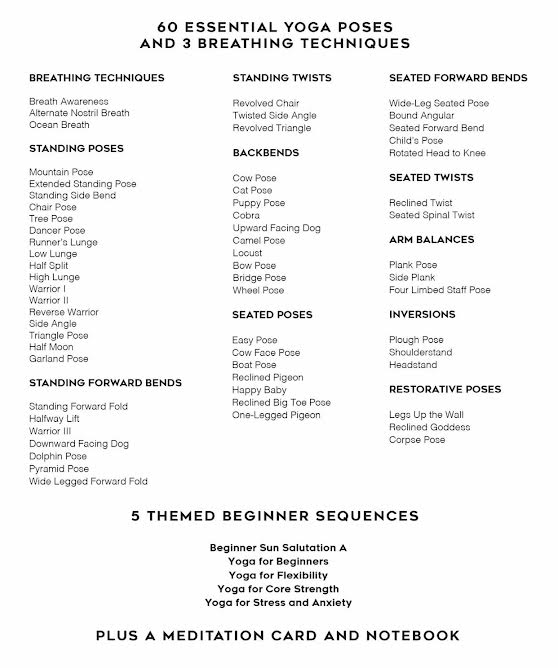 Build A Practice Yoga Cards
A beautifully illustrated yoga cards deck designed to give you the tools to build a mindful, healthy at-home yoga practice. Use it as an educational guide, or start creating your own sequences! 
Included:
•60 YOGA POSES & 5 THEMED SEQUENCES FOR BEGINNERS
Each card illustrates the pose or exercise on the front, with alignment cues of how to get into each position and modifications on the back. Every pose card is numbered and categorized. An index card is included in the deck as well. Lay the cards down next to your mat to follow along to 5 different sequences. 
•MEDITATION CARD & 3 BREATHING EXERCISES
An introduction to more than just the poses. Use these cards as a beginner's guide to meditation and three key breathing techniques used in the traditional practice. 
•A CREATE YOUR OWN SEQUENCE NOTEBOOK
Space for you to be creative! A small notebook is included to allow you to start jotting down ideas for flows, notations, or even journal.
 PERFECT FOR TEACHER TRAINING - Use as flashcards to learn Sanskrit. Each has the English name on the front, with the Sanskrit name and pronunciation on the back. Practice asana cueing, modifications, and creating your own sequences for class!
DURABLE AND ONE OF A KIND - High-grade matte finish 5" x 3.5" cards you can take anywhere, easy to carry with you on the go! Thick matte finish box with gold foil details and a mantra displayed as you open the lid. "Keep Your Mind Strong, and Your Body Will Follow." Unique tarot-inspired design by a yogi author. <3
The Maker:
High Desert Yogi designs for the Modern Mindful Lifestyle Rooted in creativity, authenticity, and community. Every piece was made as a tool to help you manifest your very own happy, healthy at-home yoga and mindfulness practice. Learn, create, meditate, flow. On your terms, anytime and anywhere.
The time to begin this powerful, life-changing practice is now. You got this!
Build A Practice Yoga Cards