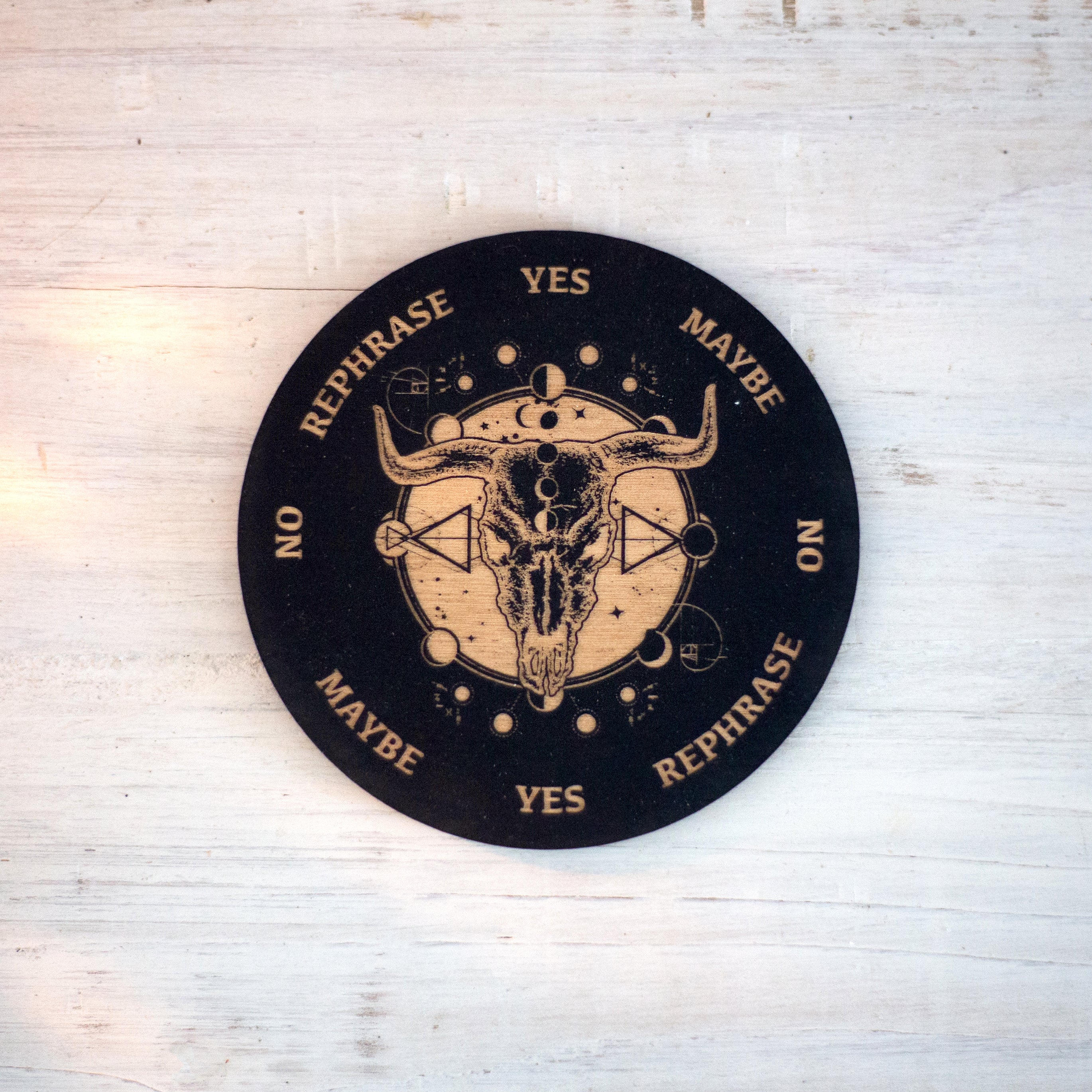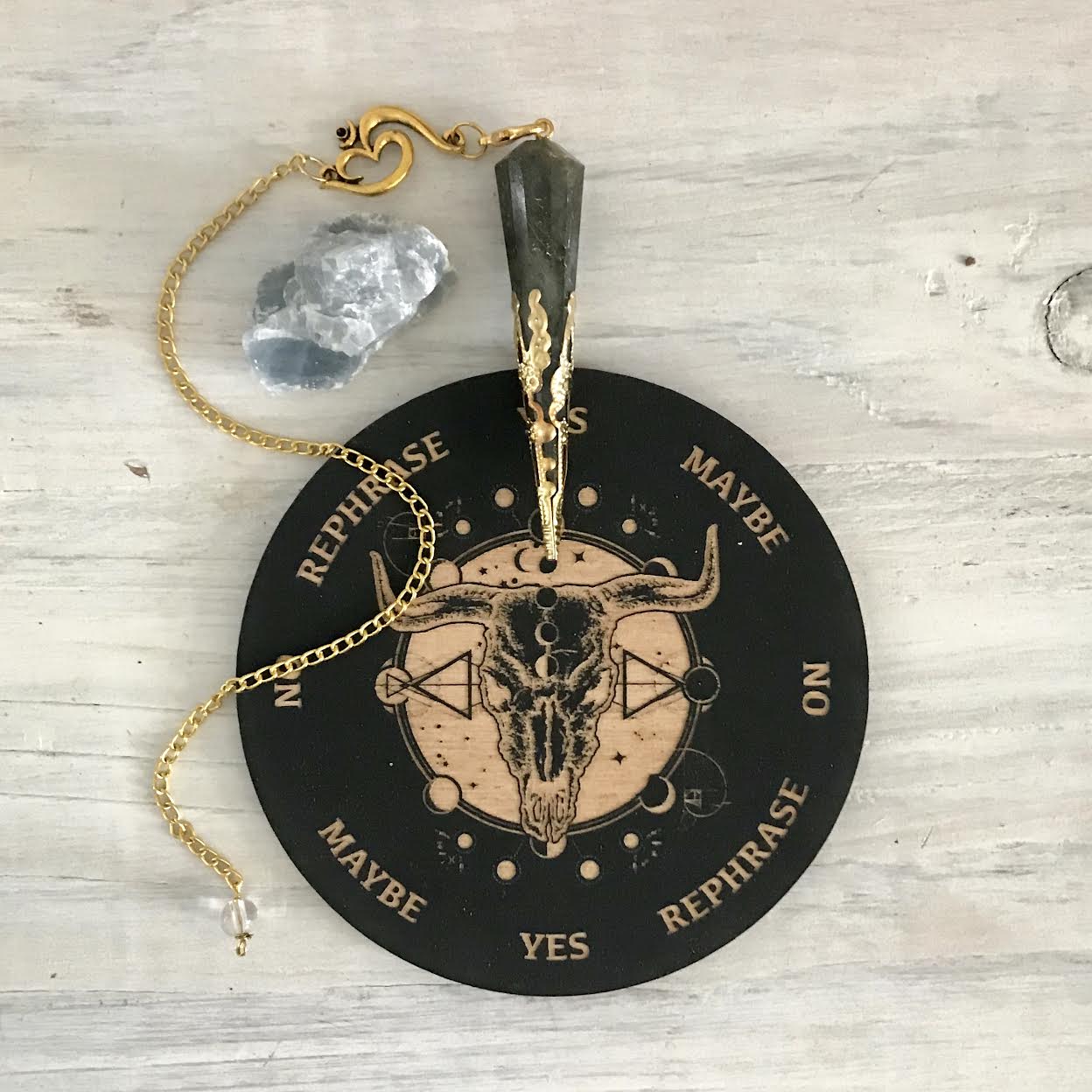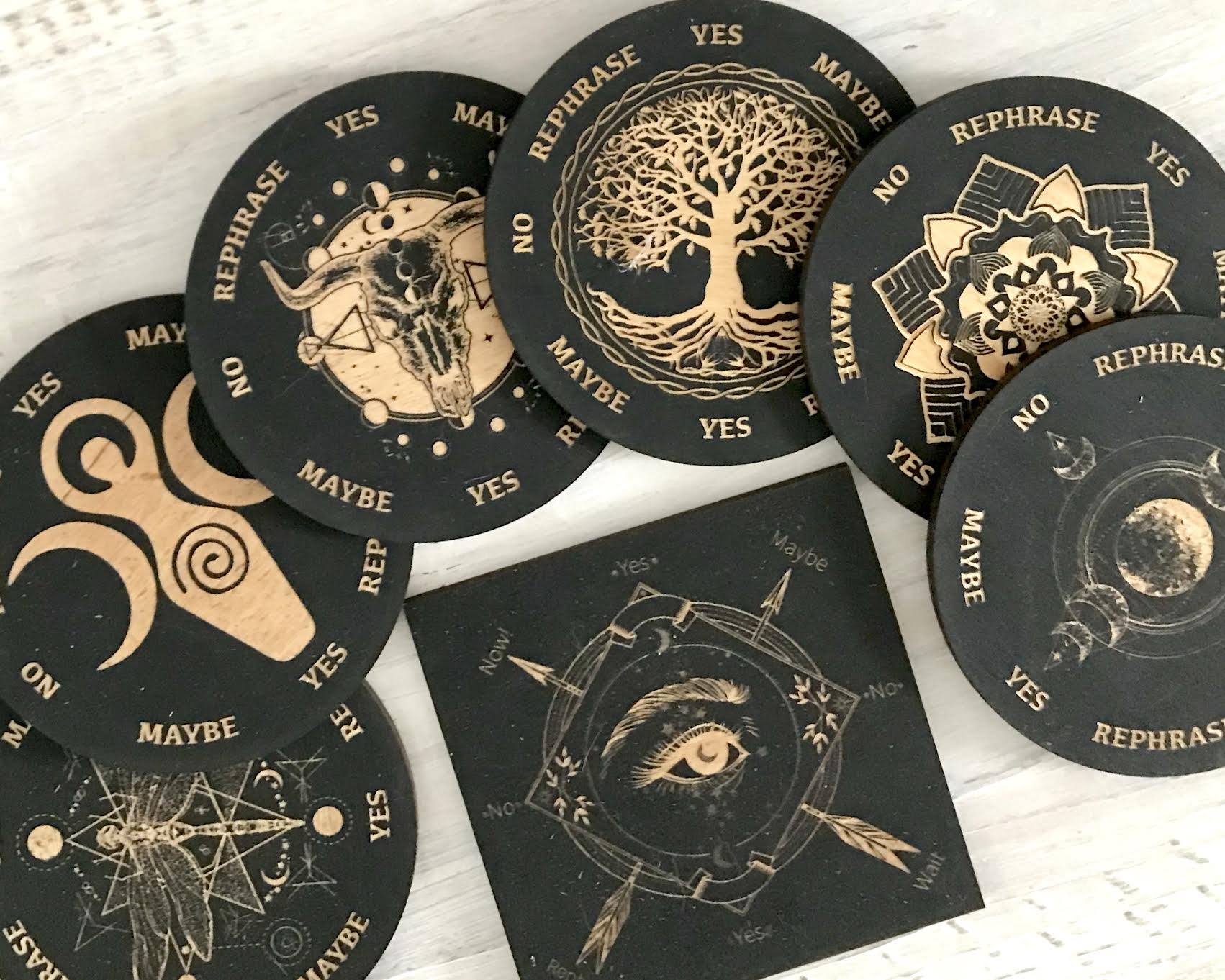 Bull Skull Pendulum Board
A pendulum board can assist you in acquiring spiritual direction, connecting with your intuition, noticing number synchronicities, and energy healing. You can even locate lost items, work towards self-improvement or receive advice from the aether or spirit guides.

The bull's symbolic meaning is associated with fertility, wealth, status, ancestry, and kinship. Egyptian mythology and culture put a great value on the bull symbolism. In the personification of gods, the bull was a potent symbol of renewal. Shamans strongly believed that the bull skull held the spirits' secret knowledge; therefore, it was used in their sacred rituals.
This beautifully engraved Bull Skull Pendulum Board is handcrafted out of Maple wood and painted black.

This board can be used with a pendulum, as an Altar decoration, or for divination purposes.

Dimensions:
4 inches round

Handmade in the USA
Bull Skull Pendulum Board