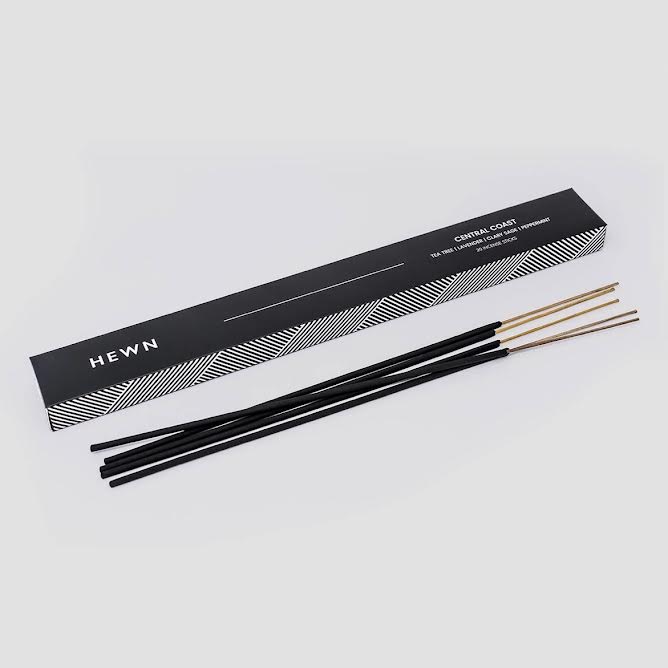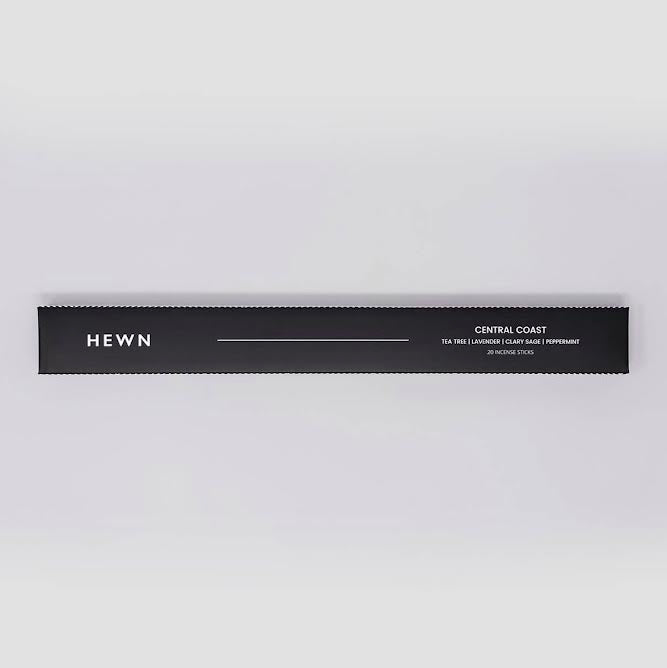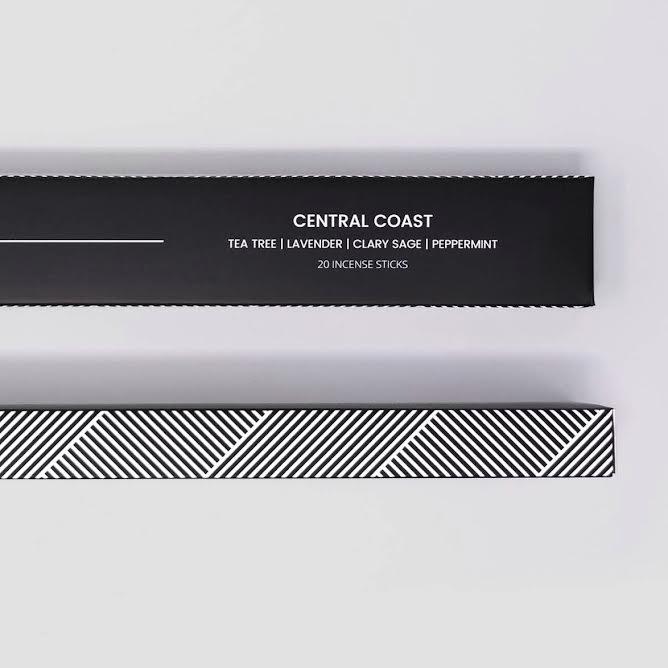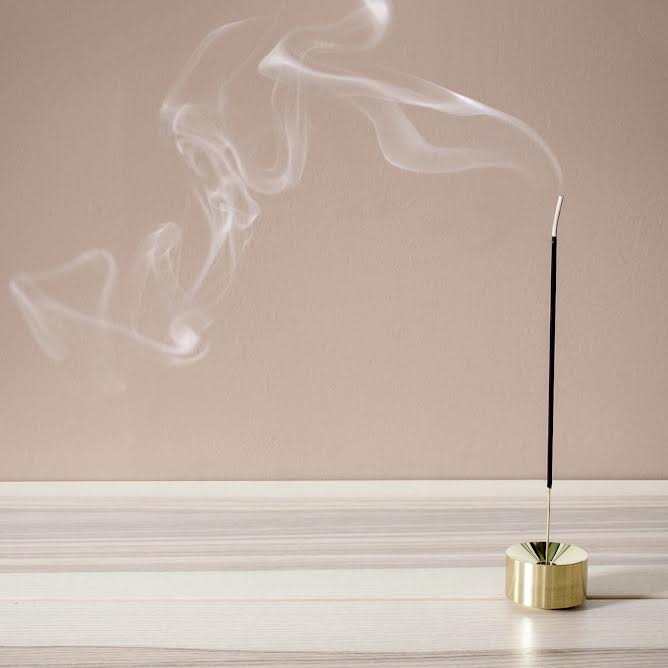 Hewn Central Coast Incense | Tea Tree, Lavender, Sage, Peppermint
Get ready for a magical fragrant journey ...
FRAGRANCE NOTES
Tea Tree, Lavender, Clary Sage, Peppermint
THE STORY BEHIND THIS FRAGRANCE
Situated between Los Angeles and San Francisco, California's Central Coast is a place of natural rugged beauty. Take the twisting and turning Pacific Coast Highway, and you'll drive through quiet little beach towns and past sheer cliffs that give way to the wild, rocky shoreline and the thundering Pacific Ocean down below. Head inland, and you'll go past rolling golden hills, lush green vineyards, and fields of sun-soaked wildflowers. The air is fresh here and touched with lavender, which grows in vast fields. Central Coast combines the refreshing and cooling notes of tea tree and peppermint with the floral and herbaceous scents of lavender and clary sage to create a fragrance reminiscent of this magical place.
DETAILS
20 Sticks

Made with 100% all-natural essential oils

Each stick burns for approximately 60 minutes

Hand-dipped and packed in the USA

Dimensions




11" l x 1.3" w x 0.6" h



*Incense holder in photo not included
HOW TO USE
Light the end of the incense at a slight angle with a lighter or match, and allow the flame to burn for approximately 10-15 seconds.

Blow on the flame to extinguish. The incense should produce a glowing red ember and a tendril of smoke and will continue to burn on its own.

Be sure to burn incense on a heatproof, non-flammable holder only.

Burn incense in a well-ventilated room, away from flammable materials, and never leave incense burning unattended or near children, pets, or a draft.
HEWN is a design studio that creates heirloom quality goods and all-natural home fragrances for the modern home. Driven by a passion for design that seamlessly blends elegance with functionality, they strive to produce products that add beauty to the home and are a delight to use. They work closely with a few skilled American manufacturers and use the highest quality materials to bring these ideas to life. 
Hewn Central Coast Incense | Tea Tree, Lavender, Sage, Peppermint