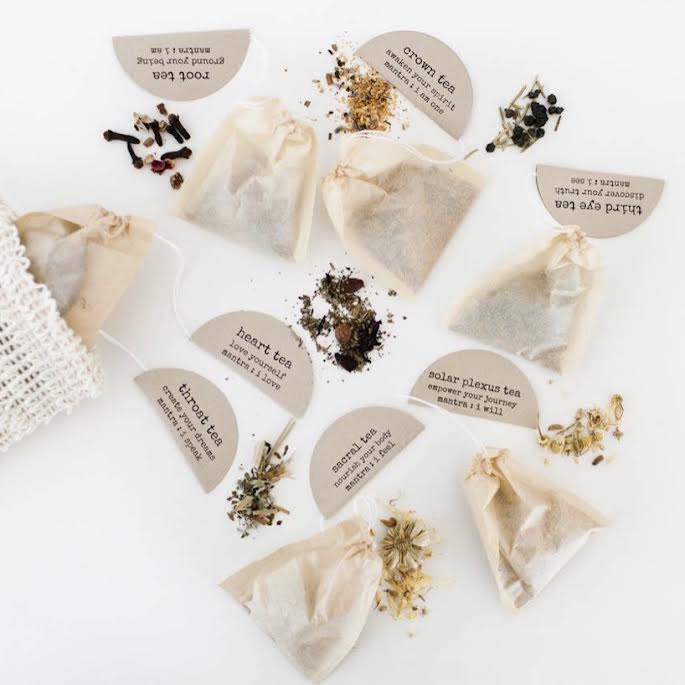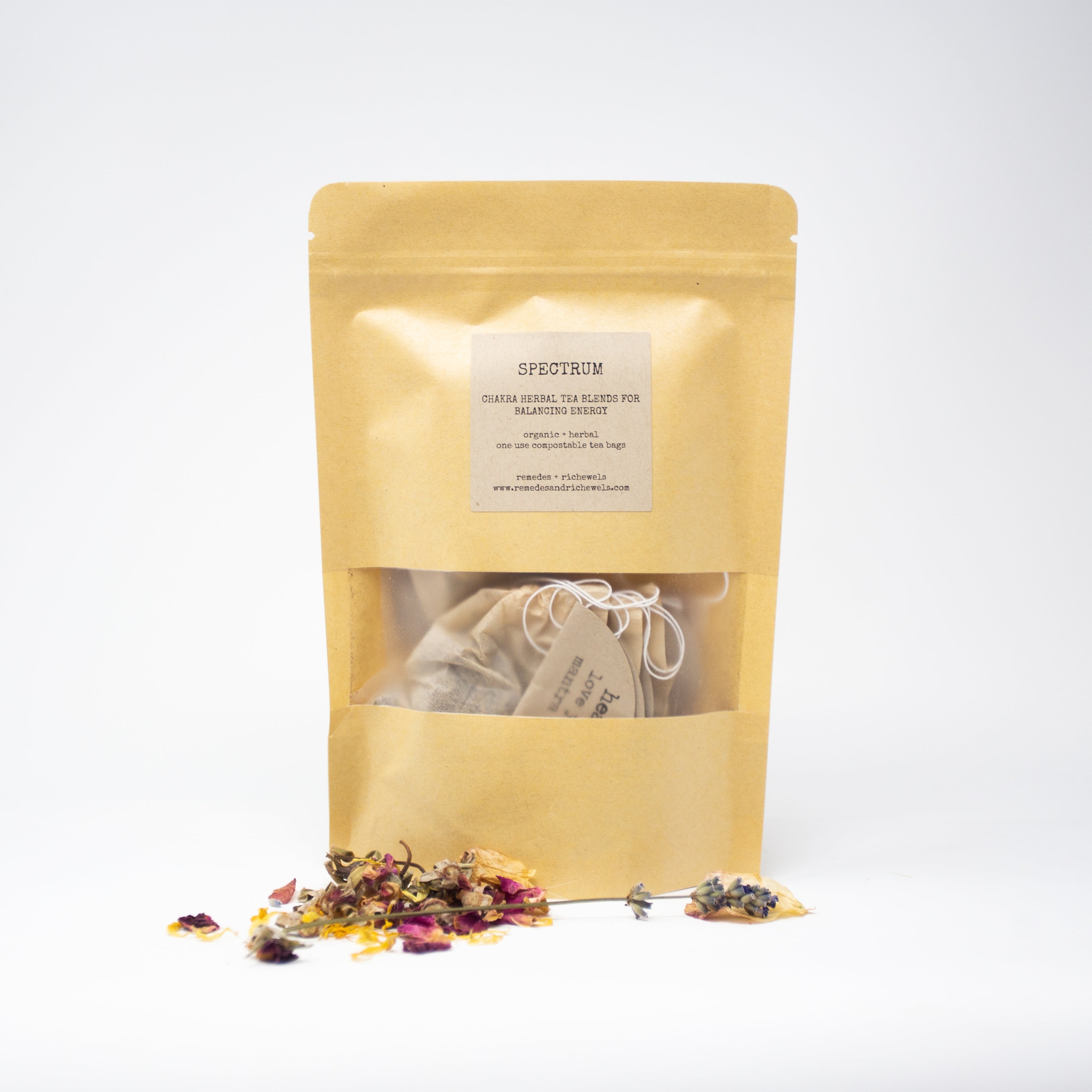 Reconnect with your chakras
"Chakra" is the ancient Sanskrit word for the seven central points of energy that reside within, helping to balance our physical, emotional, and spiritual state.
The Chakra Tea Bundle from remedes + richewels is attentively crafted from herbs that resonate with each chakra, offering stimulating and flavorful teas. 
Organic Herbal Tea

Root Tea - GROUND YOUR BEING - clove, red rose petals + dandelion
Root Sacral Tea - NOURISH YOUR BODY - calendula, ashwagandha + yarrow
Solar Plexus Tea - EMPOWER YOUR JOURNEY - chamomile, milk thistle + ginger
Heart Tea - LOVE YOURSELF - hibiscus, lemon balm leaf + hawthorn berries
Throat Tea - CREATE YOUR DREAMS - sage, peppermint + lemongrass
Third Eye Tea - DISCOVER YOUR TRUTH- rosemary, bilberry + eyebright
Crown Tea - AWAKEN YOUR SPIRIT - lavender, sarsaparilla + orange peel
*7 Teas included in a sealed kraft zip pouch
Handmade in the USA
The Maker:
remedes + richewels was founded with the simple passion of helping people maintain a balanced and nourished lifestyle, using healthy remedies and everyday rituals. recognizing that all is energy, remedes + richewels focuses on the essential energy points of the body, chakras, and uses these magnificent maps as a tool for holistic health and life fulfillment. As a brand, they hope to create awareness, inspire healthy lifestyles and connect to create positive change in the community.