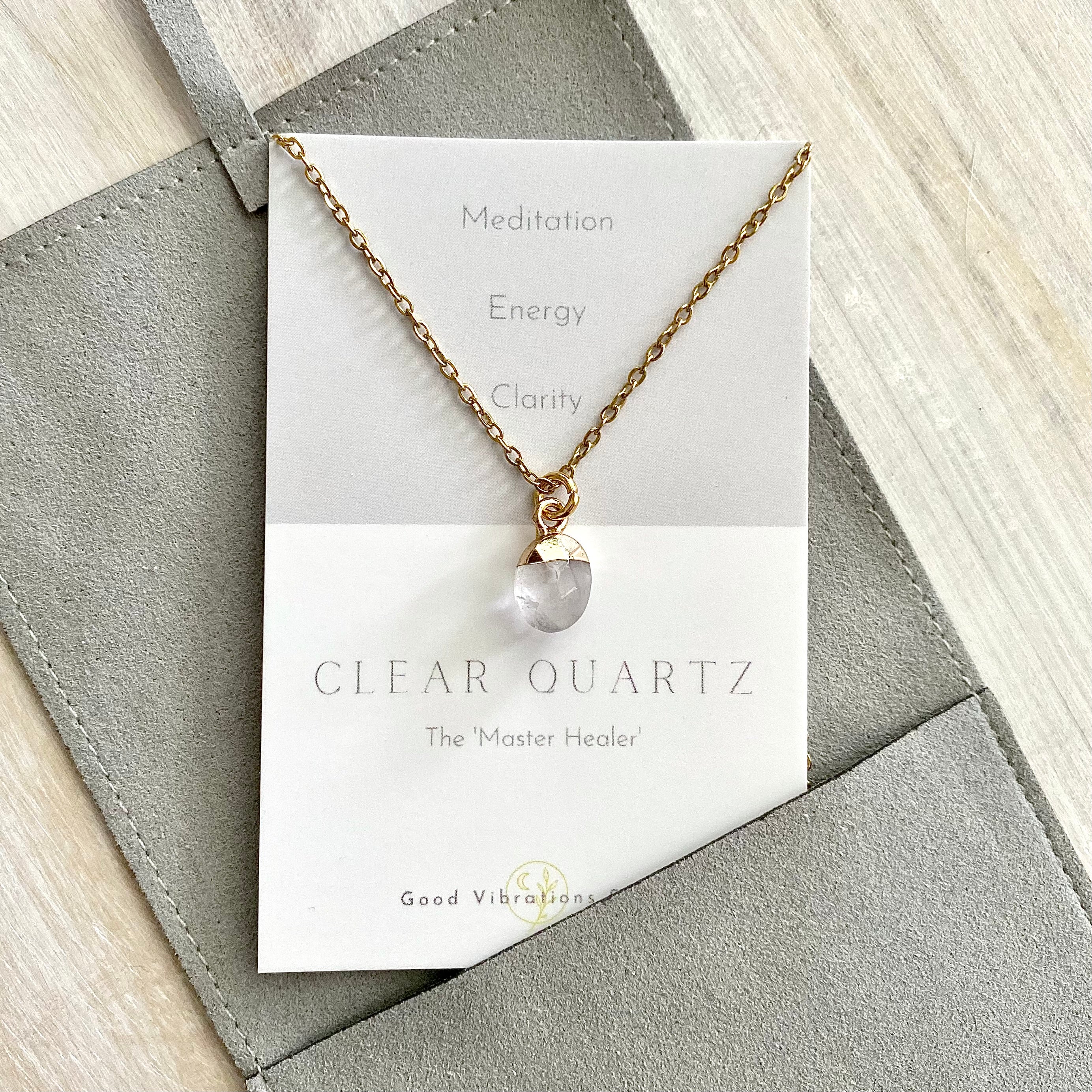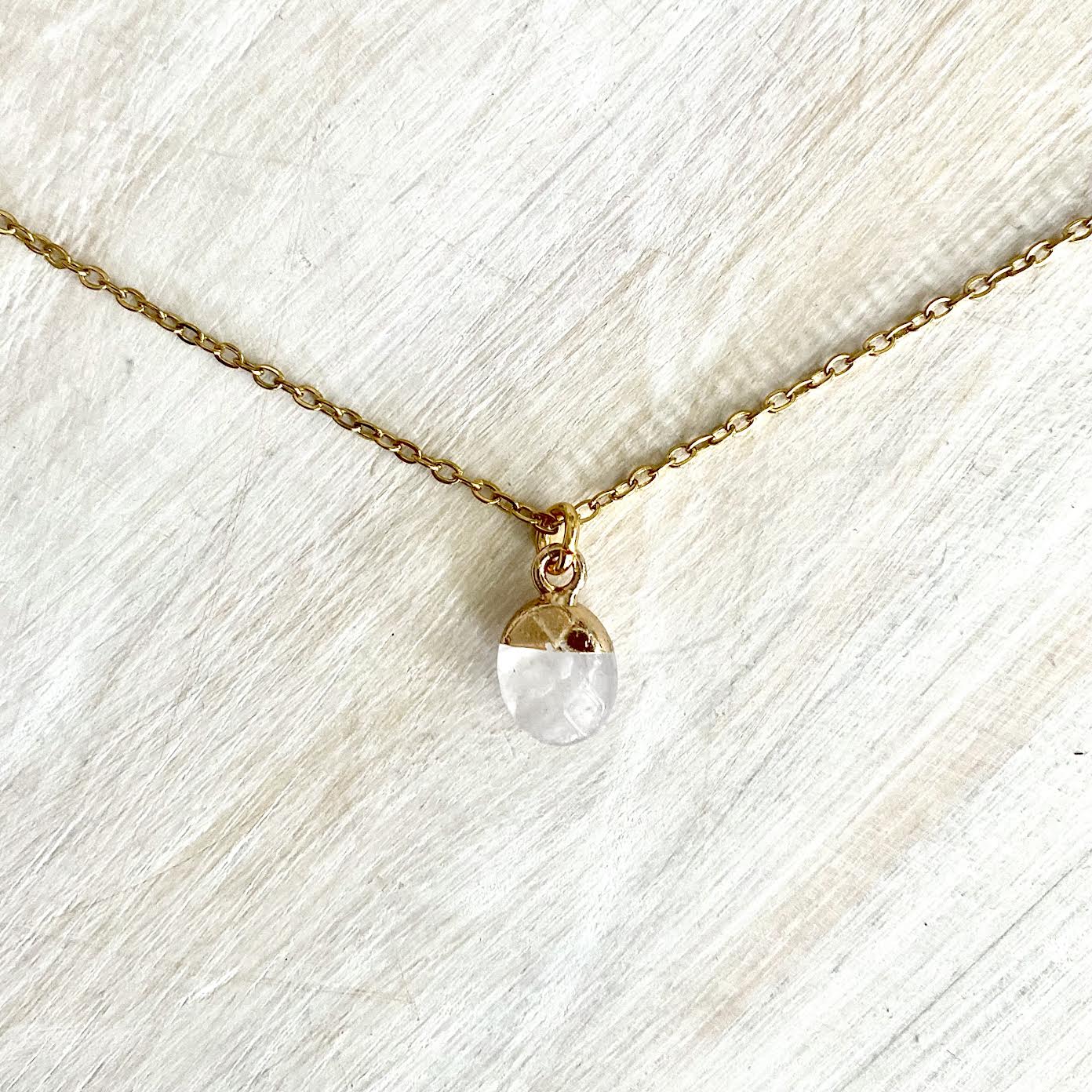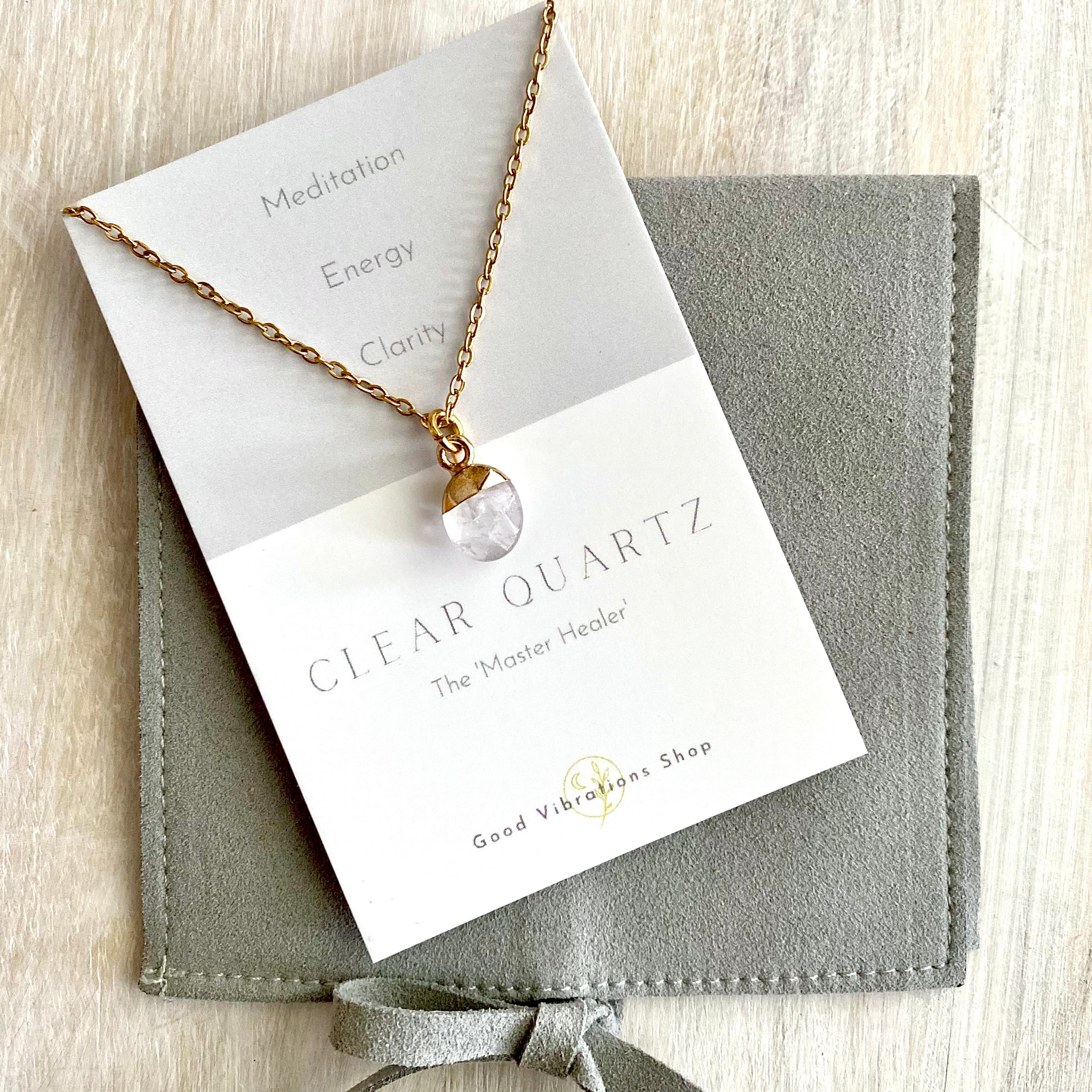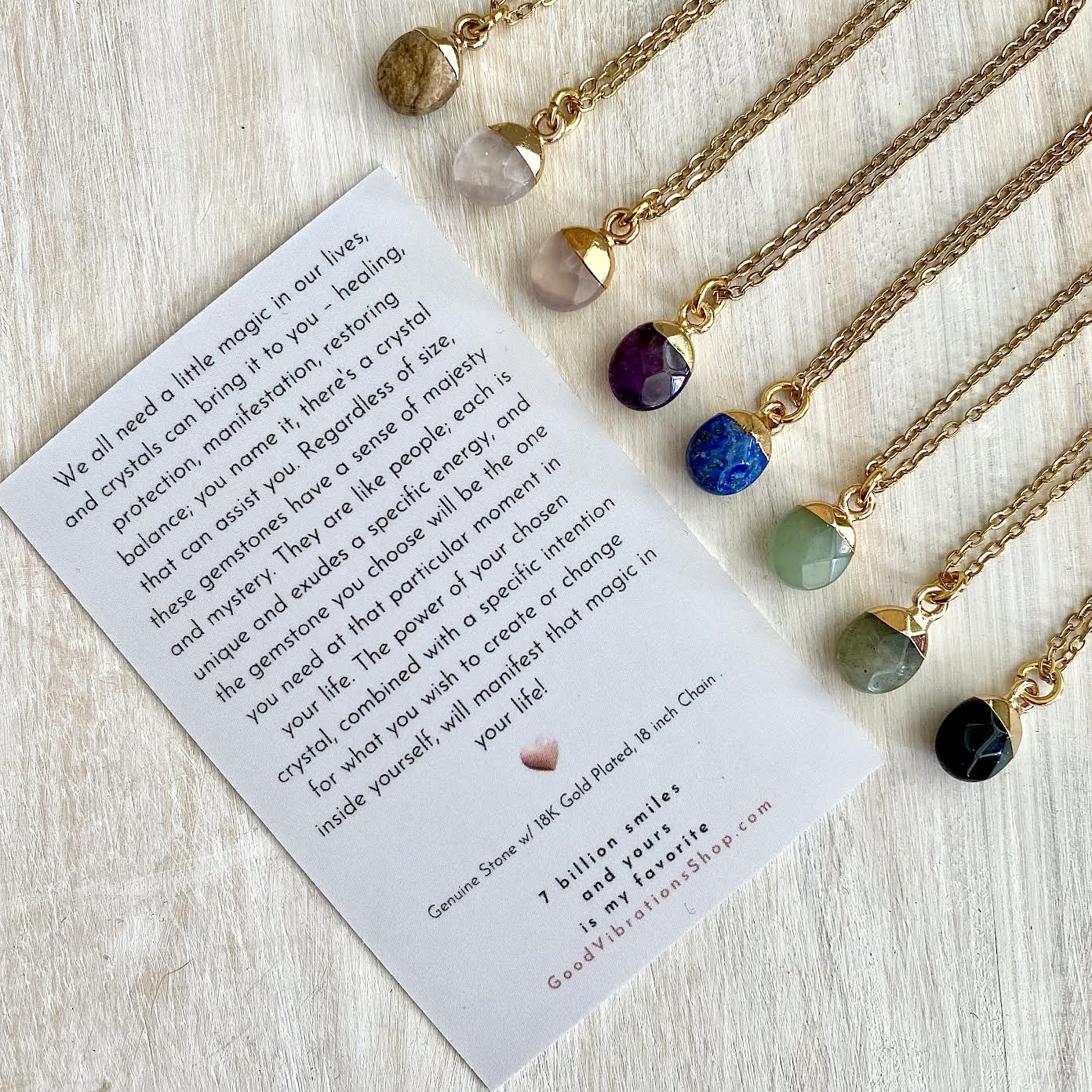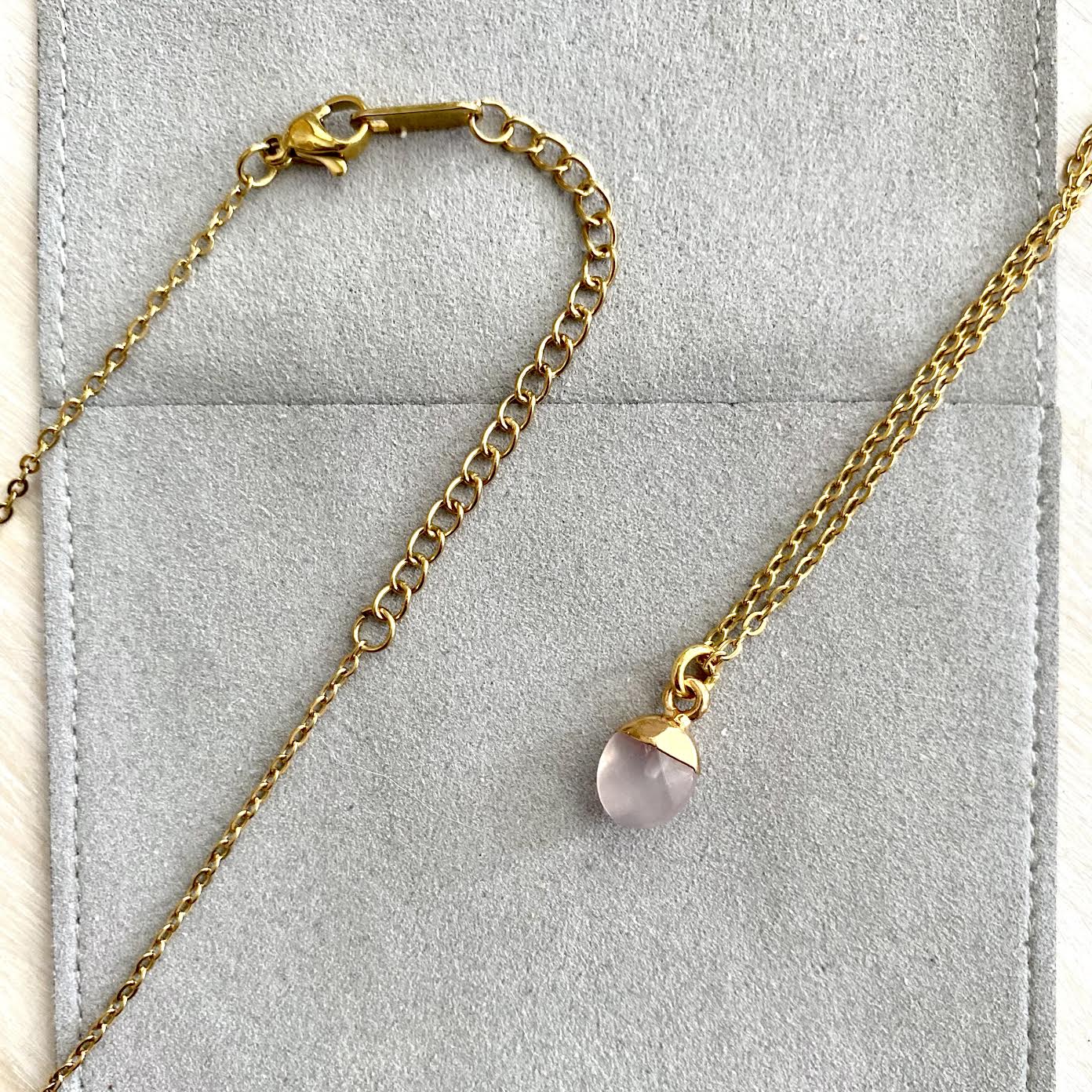 Clear Quartz⎮Aura Necklace
Clear Quartz ⎮The Master Healer
This gemstone enhances:
• Meditation
• Energy
• Clarity
We all need a little magic in our lives, and crystals can bring it to you – healing, protection, manifestation, restoring balance; you name it, there's a crystal that can assist you. Regardless of size, these gemstones have a sense of majesty and mystery. They are like people; each is unique and exudes a specific energy, and the gem you choose will be the one you need at that particular moment in your life. The power of your chosen crystal, combined with a specific intention for what you wish to create or change inside yourself, will manifest that magic in your life!
* Each Necklace comes in the pictured Stunning Grey Suede Pouch.
• Gemstone: 13x8 mm Clear Quartz faceted oval with • 18K gold plating.
• Chain: 1 mm 18K gold plated stainless steel (non-tarnish)
• Chain Length: 18 inches, plus a 2.5-inch extender chain with a lobster claw clasp.
• Information Card
Clear Quartz⎮Aura Necklace