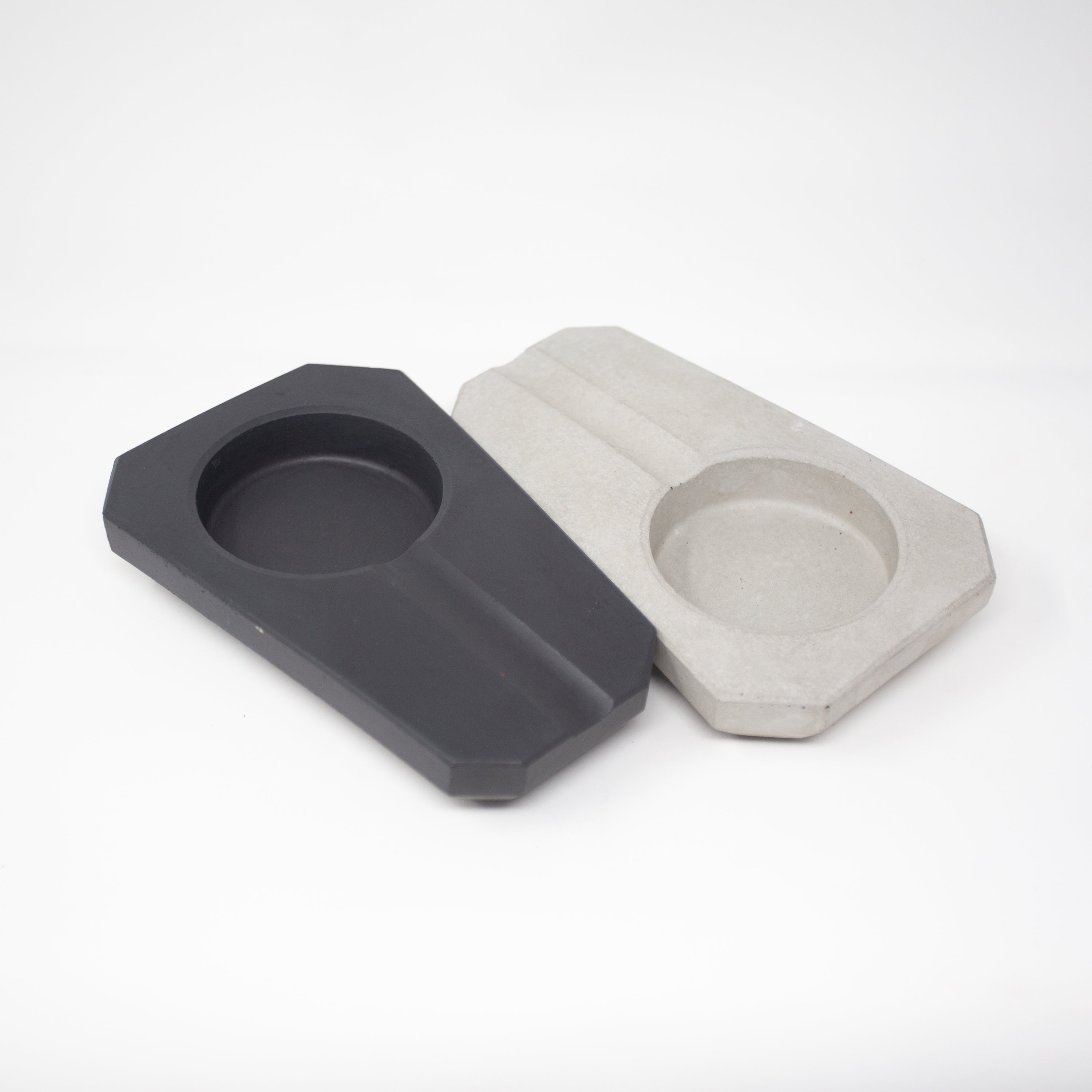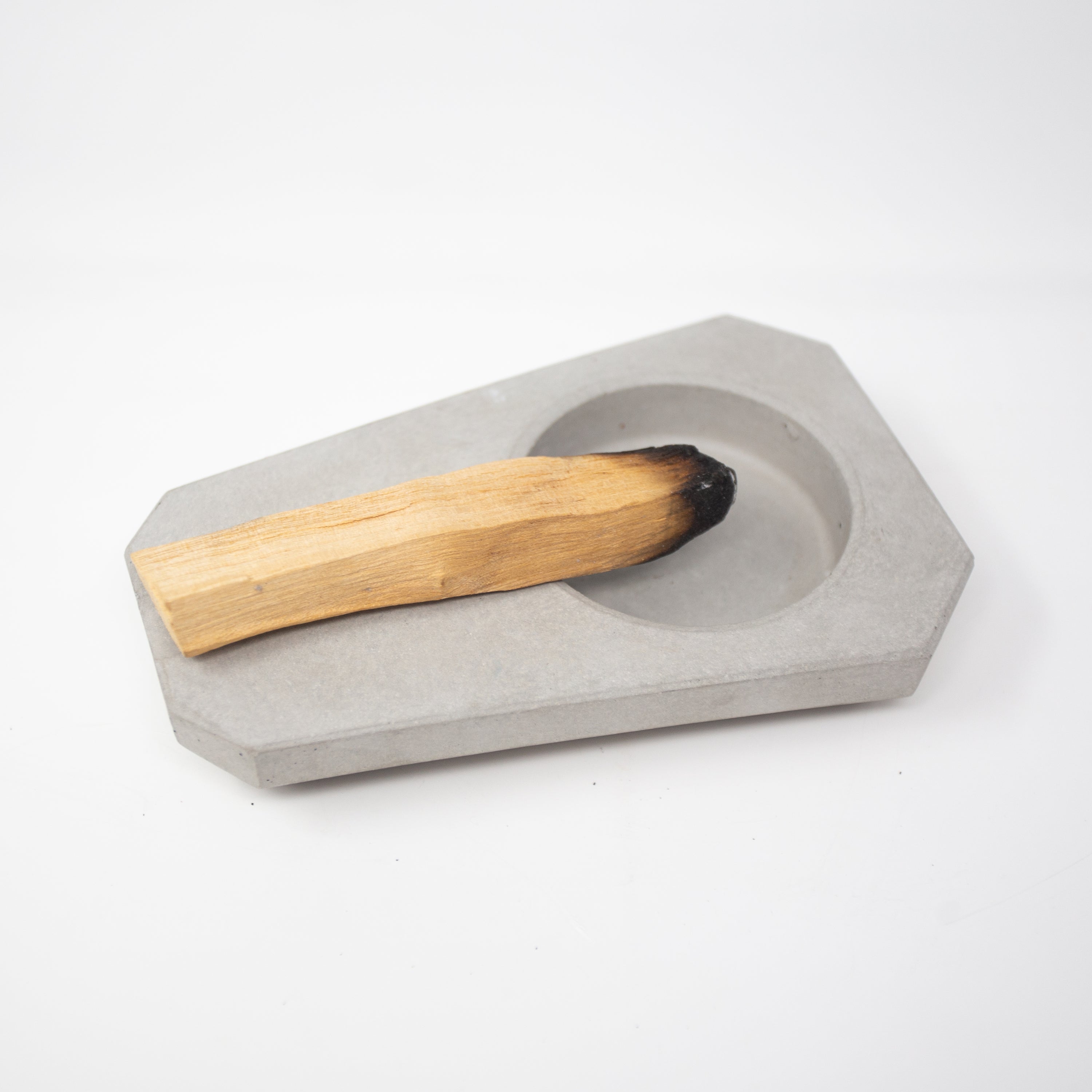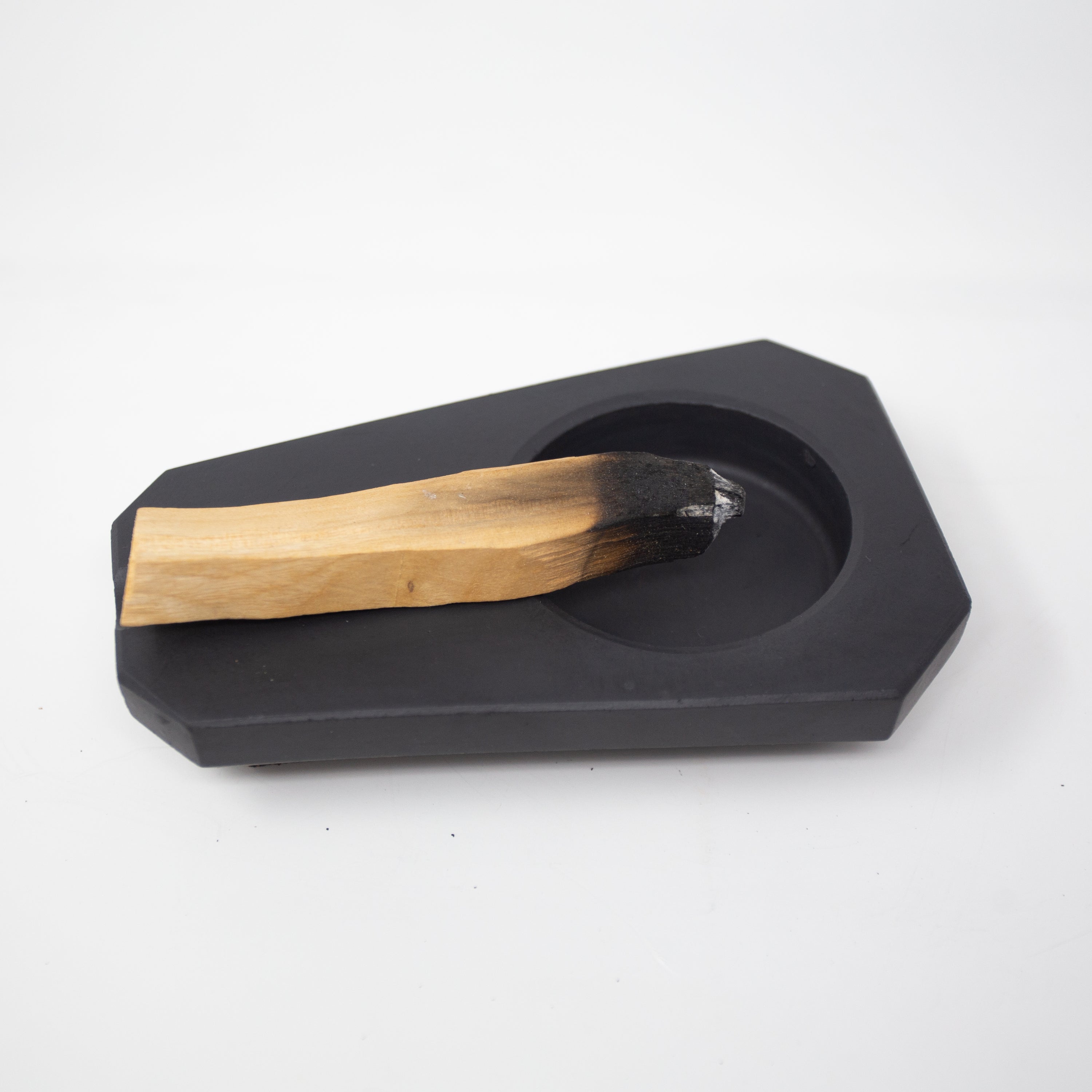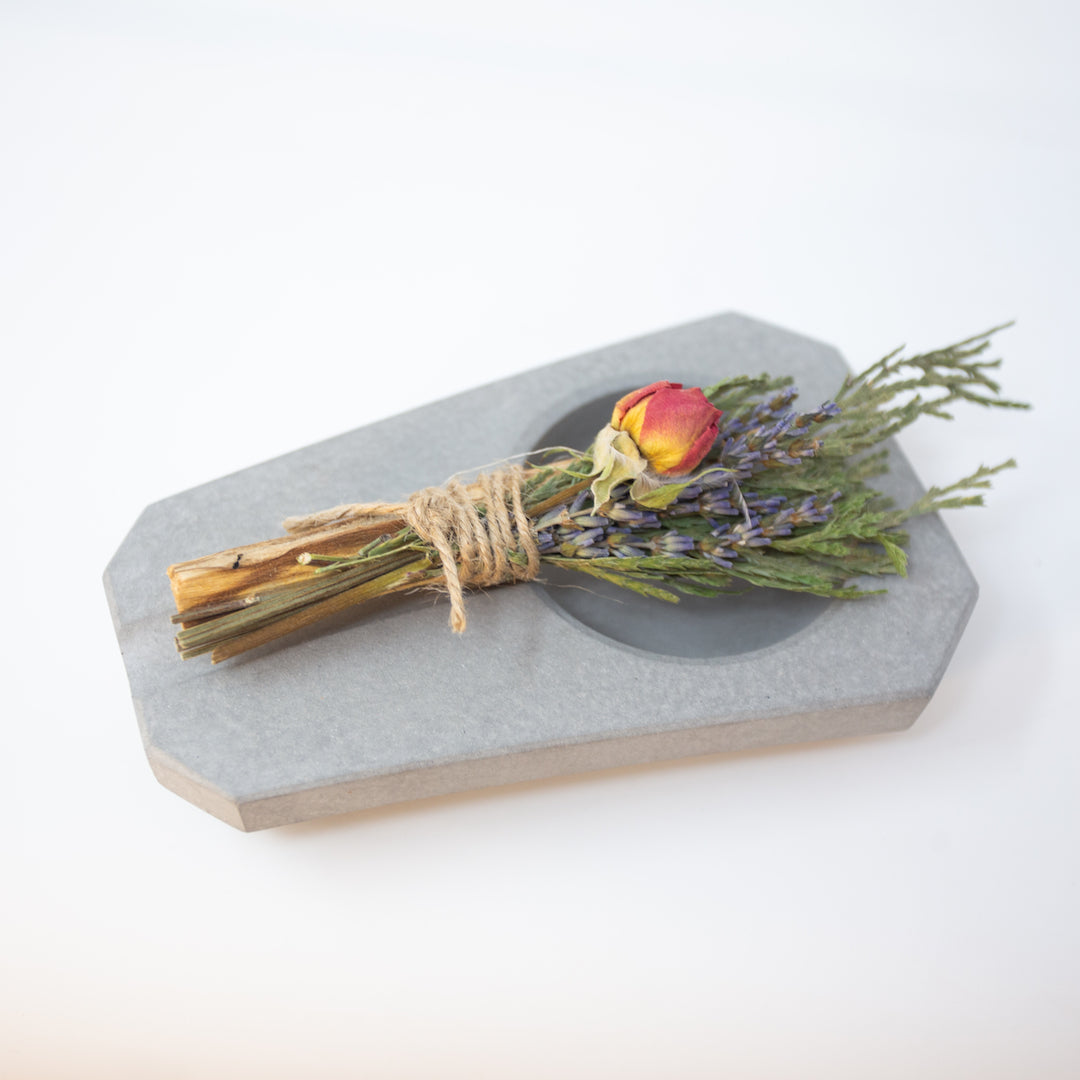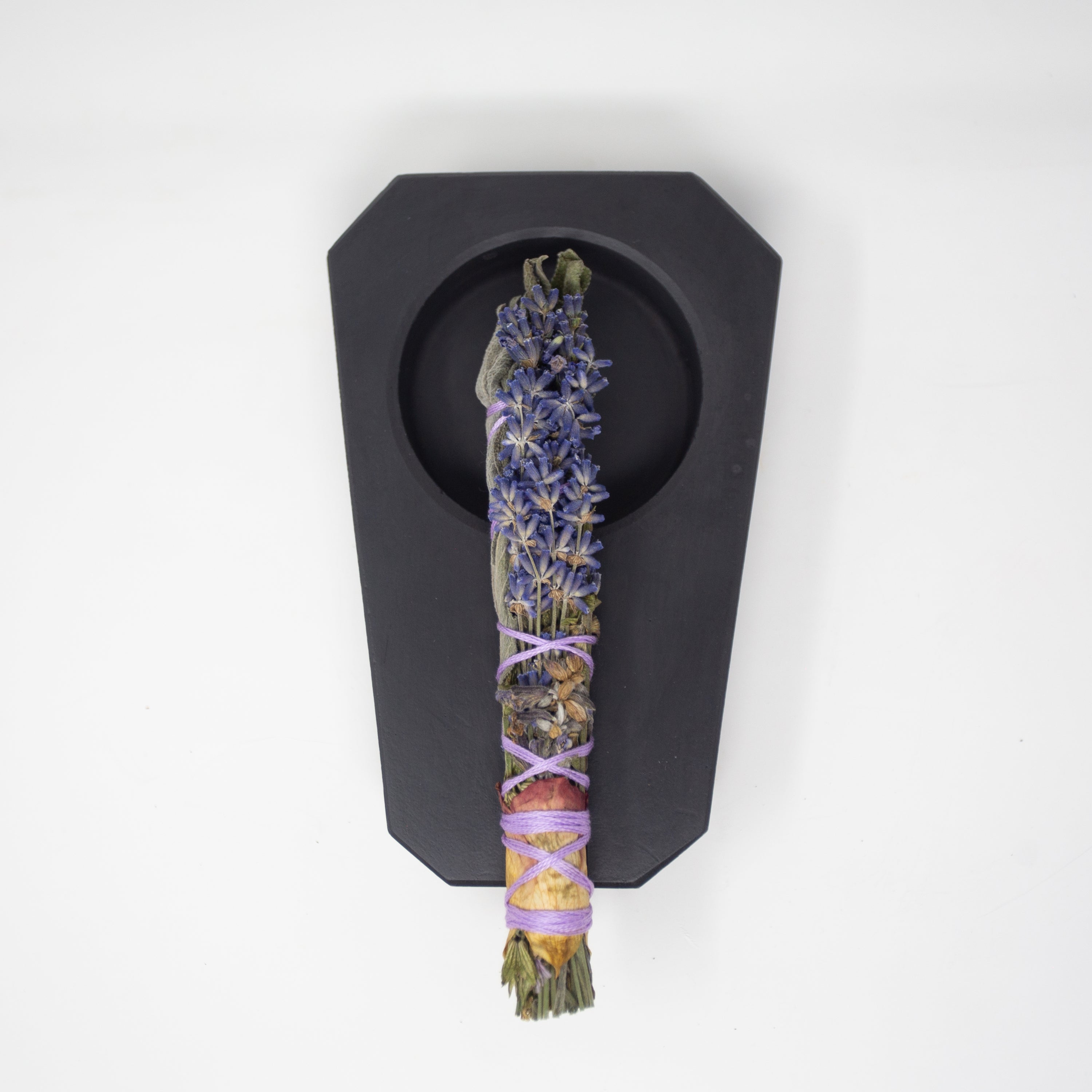 Modern concrete ashtray with an elegant, clean shape
Hand-crafted cement smudge dish - perfect for Palo Santo or Sage display and burning. 
Great for any space. Ideally handcrafted as a palo santo & smudge stick holder. Corked on the bottom to eliminate scratches on tables or shelves.

Dimensions
6" l x 4" w x 1" h
Colors: Natural & Black
Handmade in the USA
The Maker:
CONCRETE DESIGNS 100% HANDCRAFTED BY A CONCRETE GIRL! With a passion for home design, an innovative natural spirit was born. NATURAL BY HAGELSIEB is a concept of modern decorative items for spaces in the home or office. A love of finding the natural beauty of everyday things and then adding a creative touch to adapt them to the new design's needs, including an artistic and innovative touch, makes them unique in each piece.