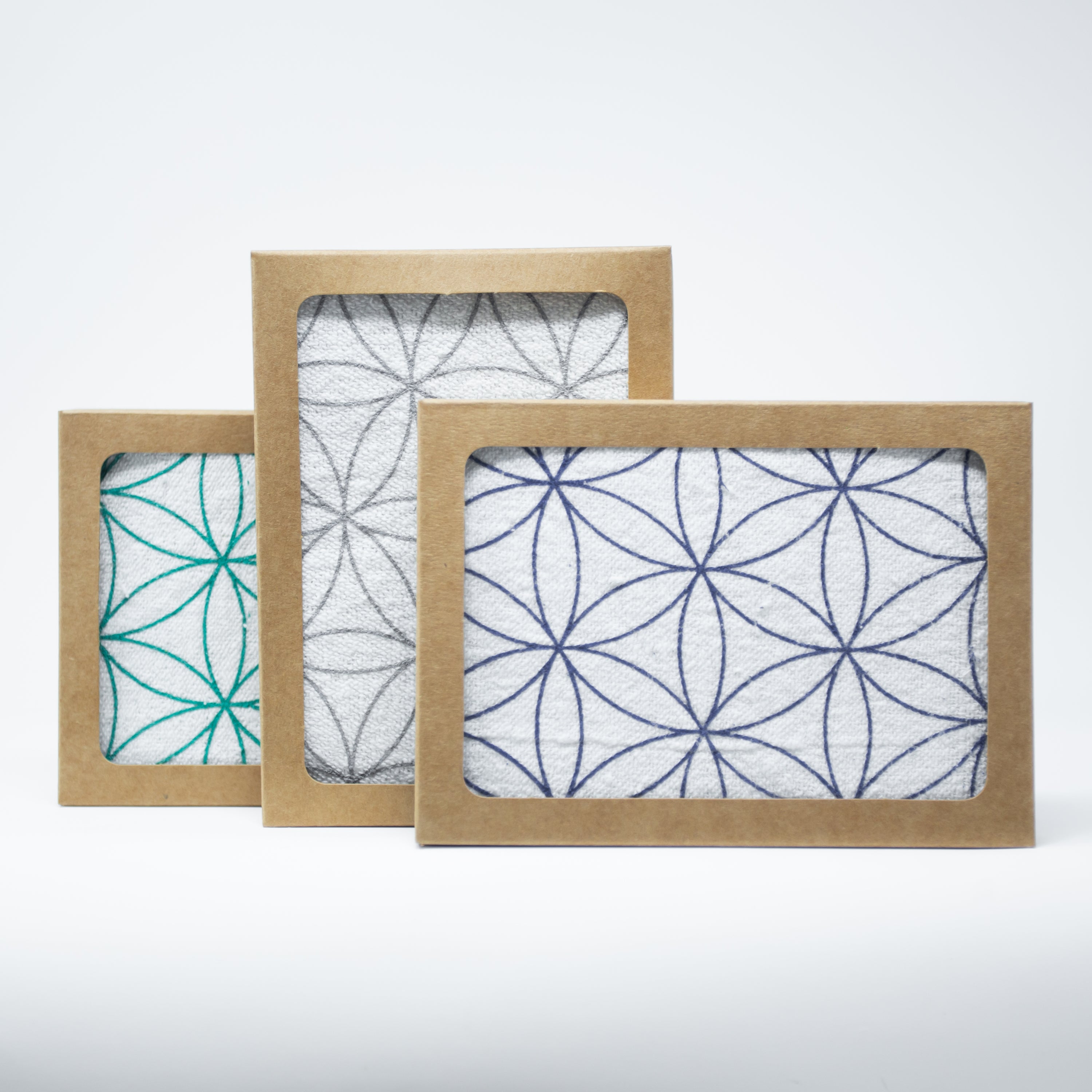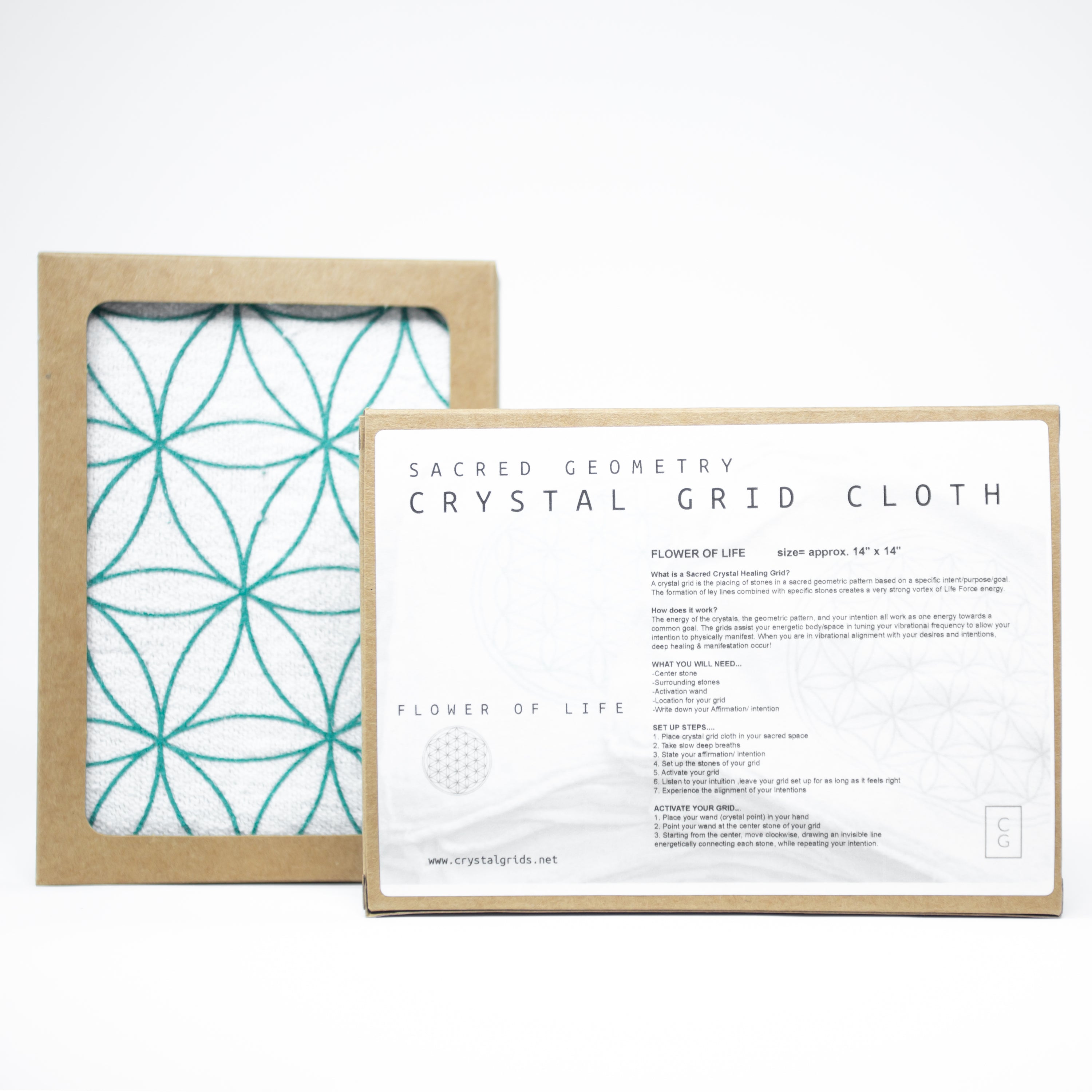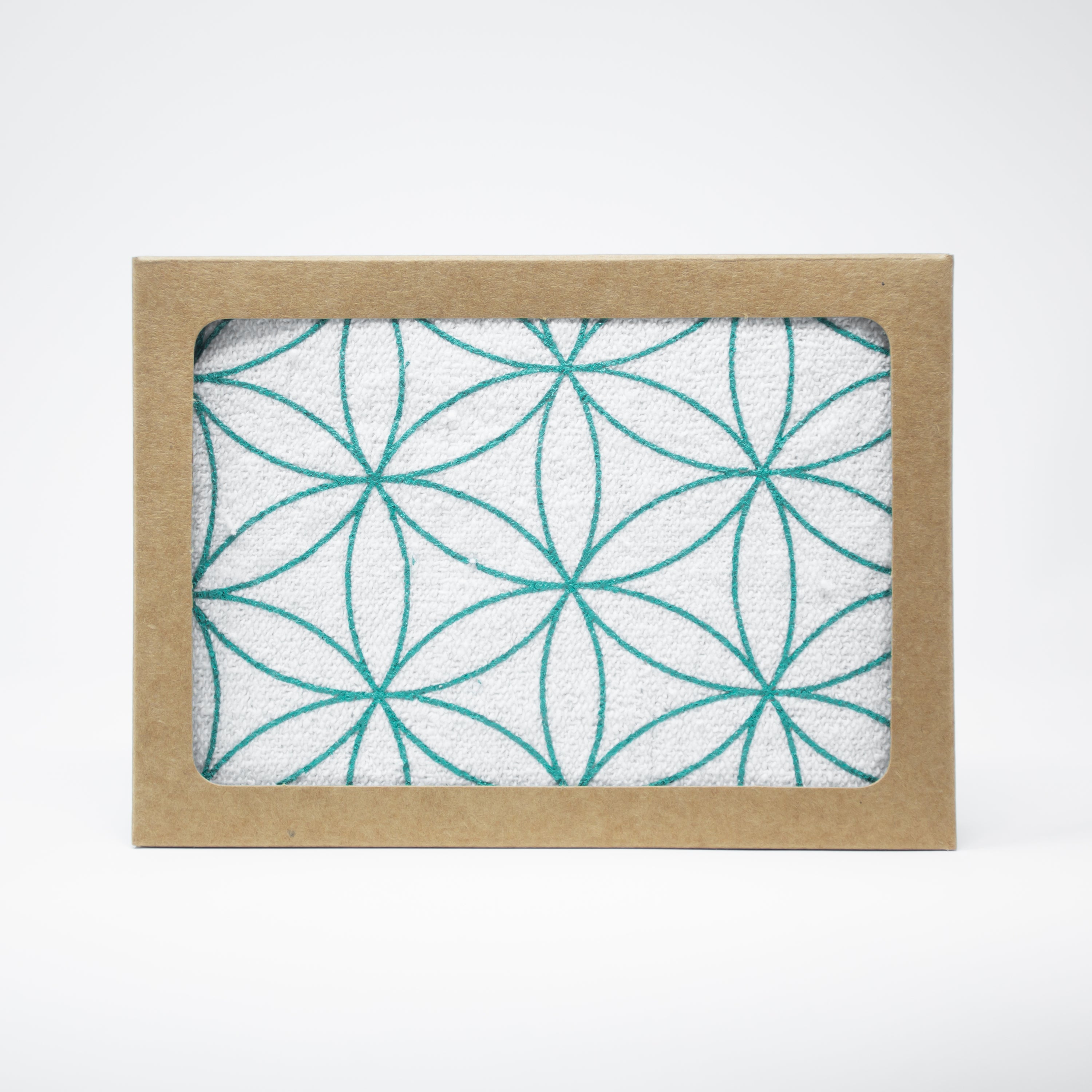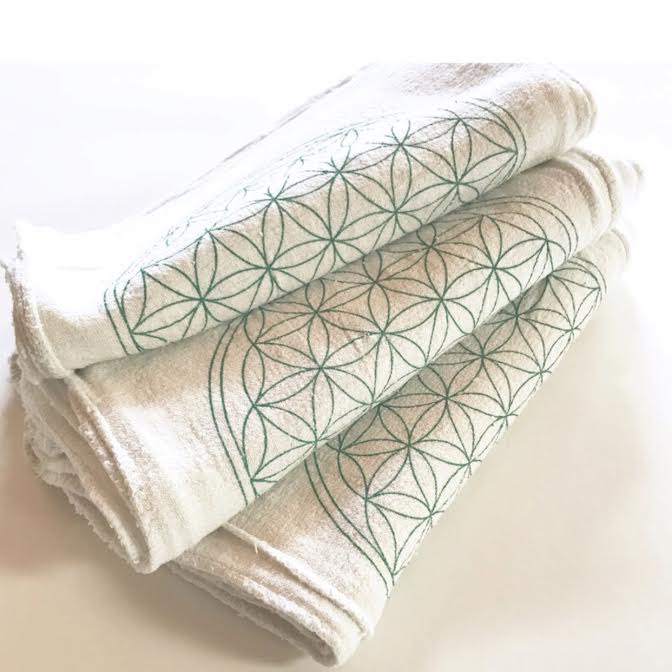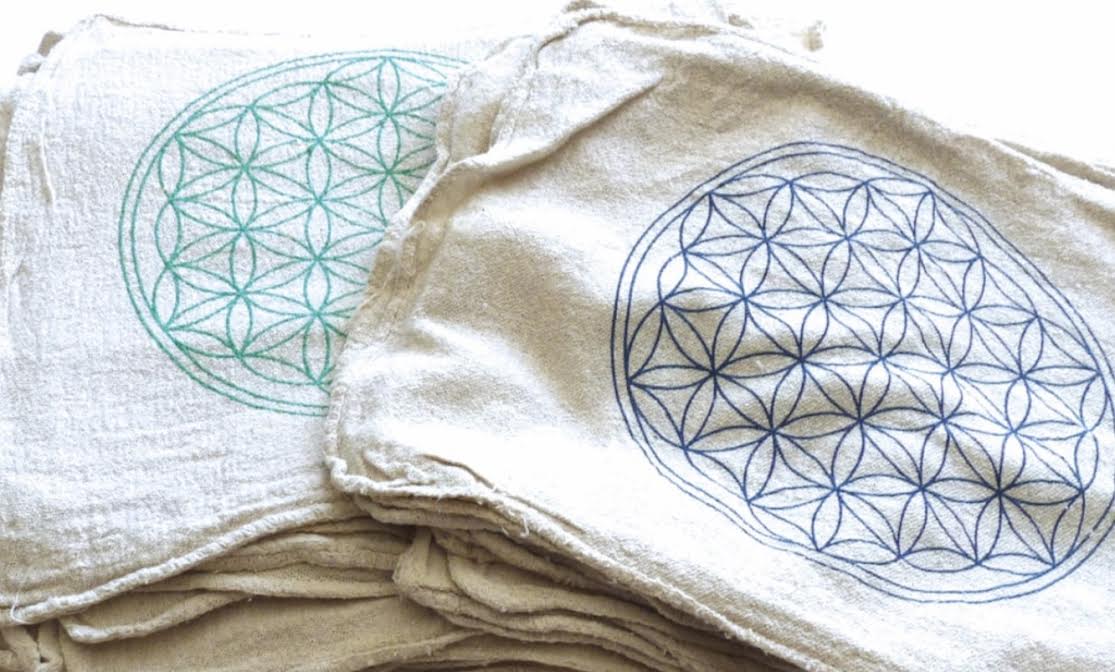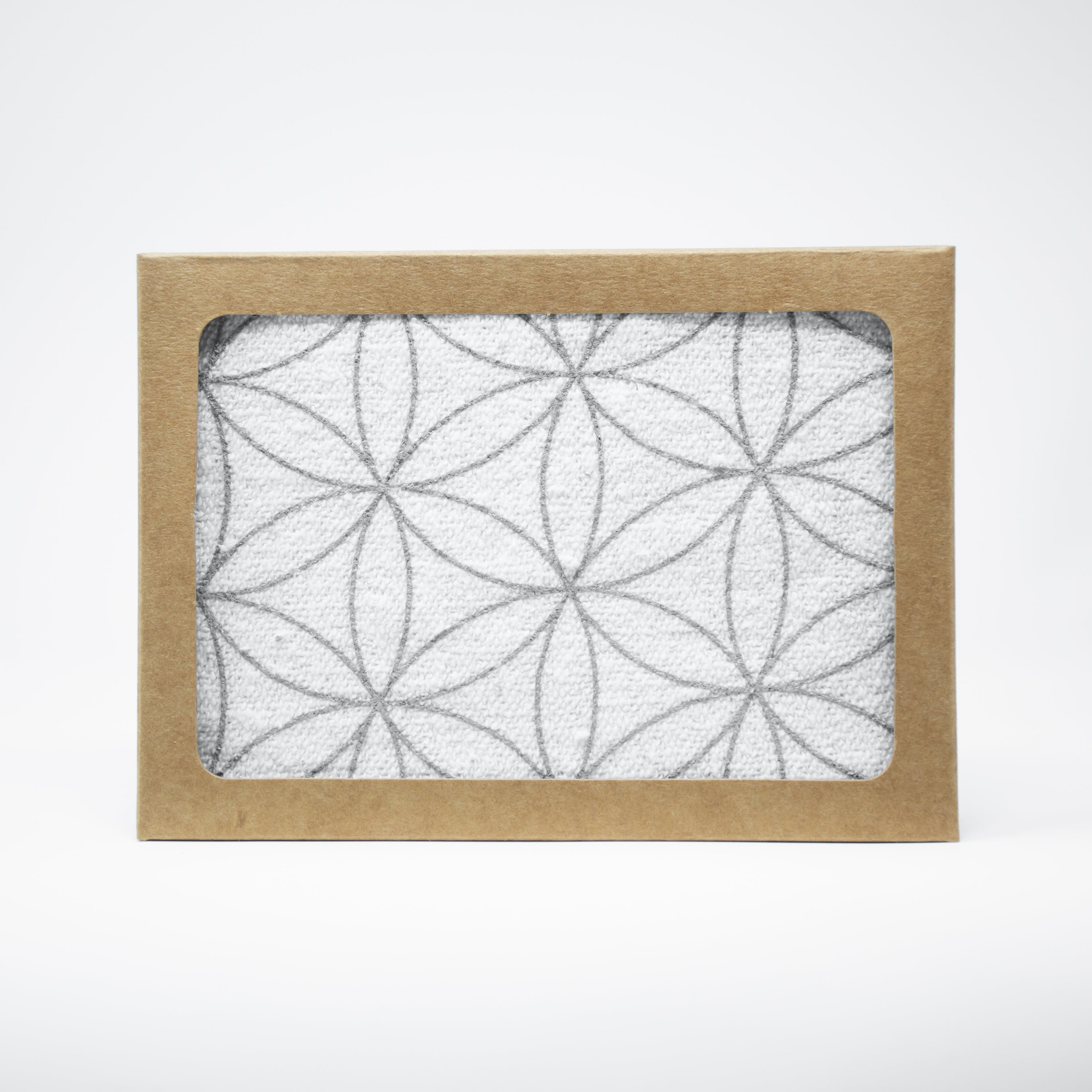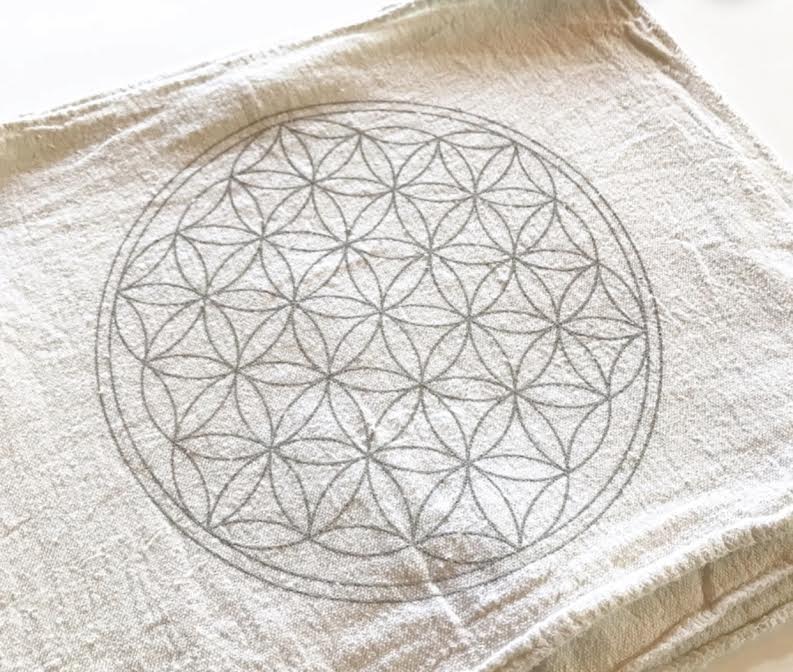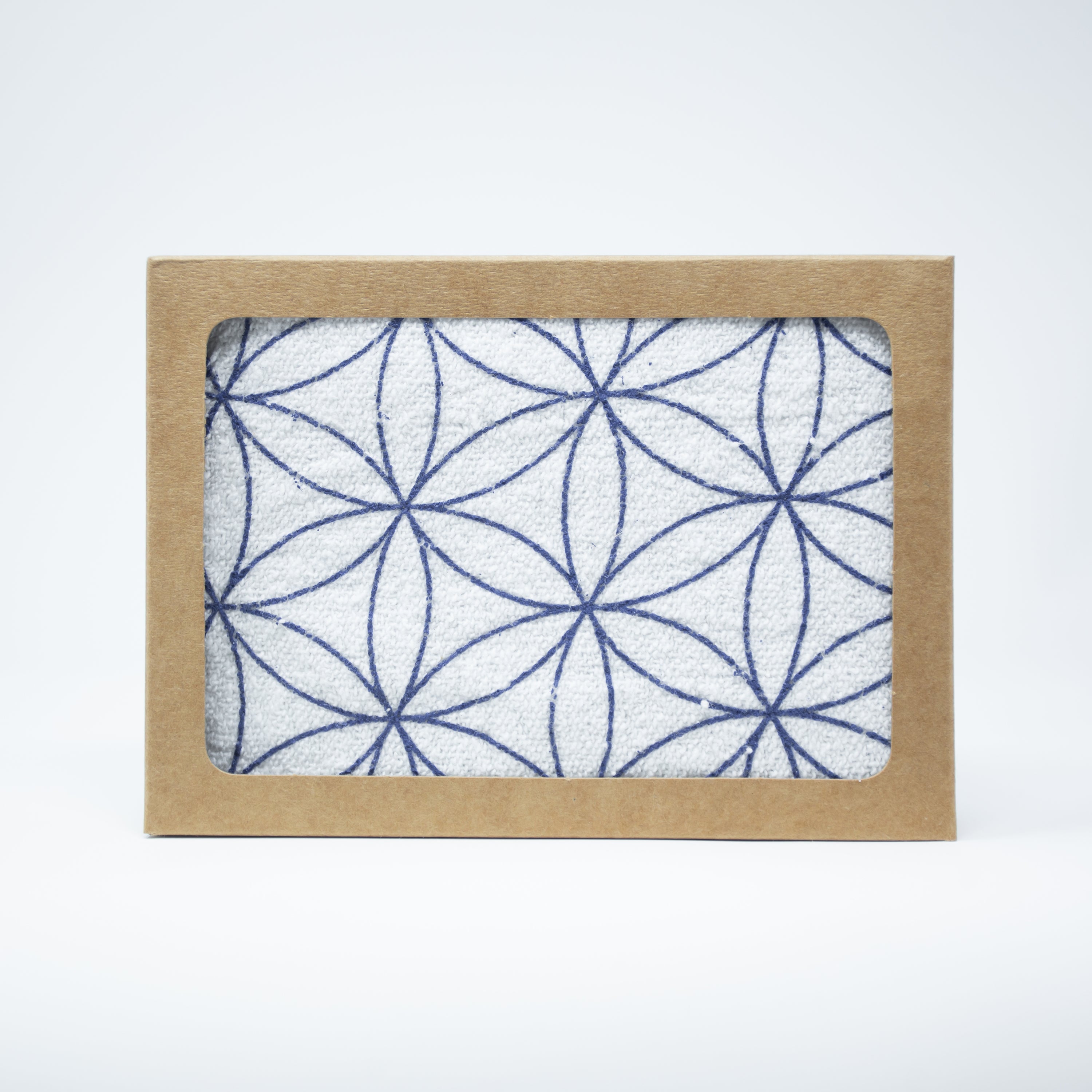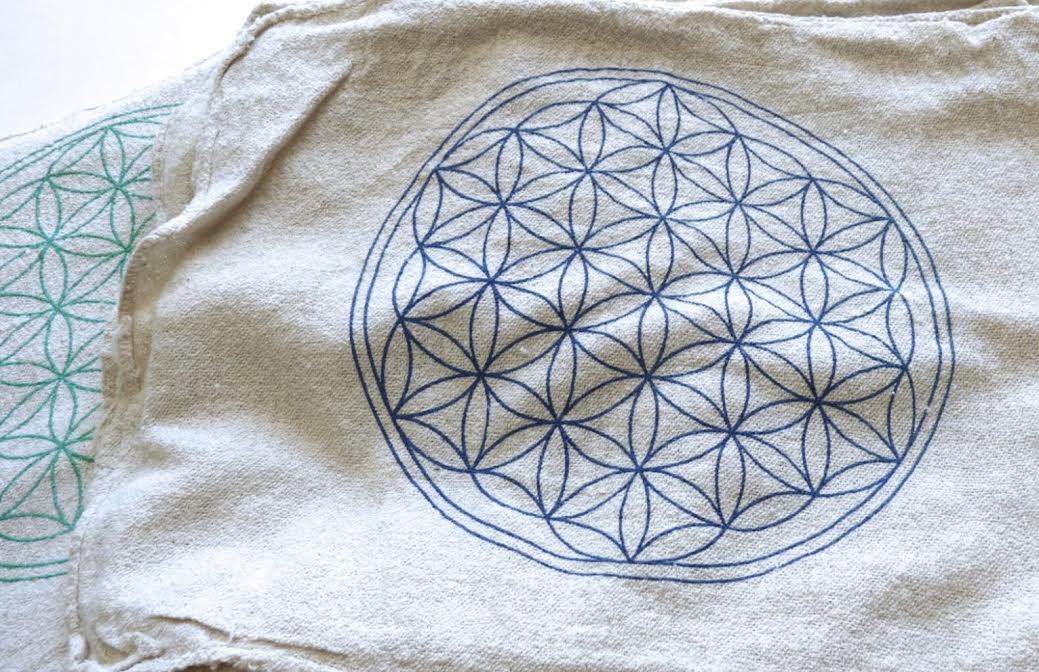 Flower of Life | Crystal Grid Cloth
Crystal grids are an incredibly powerful energy tool to use when manifesting your desires, goals, and intentions. 
Flower of Life Crystal Grid Cloth. Fulfill the Intention you seek! 
What is a Sacred Crystal Healing Grid?
A crystal grid is the placing of stones in a sacred geometric pattern based on a specific intent/purpose/goal. The formation of ley lines combined with specific arrangements of stones/crystals creates a powerful vortex of Life Force energy.
How does it work?
The energy of the crystals, the geometric pattern, and your intention all work as one energy towards a common goal. The grids assist your energetic body/space in tuning your vibrational frequency to allow your intention to manifest physically. When you are in vibrational alignment with your desires and intentions, deep healing & manifestation occur!
Description:

Each cloth comes packaged with instructions/guidelines perfectly ready for gift giving. Also great for crystal-healing body layouts.
All grid cloths are packaged in a kraft view top box with an instruction guide on the back of the package,100% cotton, available in 
Grey, Blue, or Turquoise, 
All-natural 0rganically shaped hemline, Hand-printed sacred geometry, all reclaimed vegan inks.
Size: Approx 12" x 12"

Care instructions:
All crystal grid cloths are screen-printed designs and are machine washable.
Handmade in the USA
The Maker:
Crystal Grids is a small business that focuses on utilizing crystals & sacred geometry's wisdom and energetic potential of crystals to enhance your life & physical space in a positive light.
Flower of Life | Crystal Grid Cloth