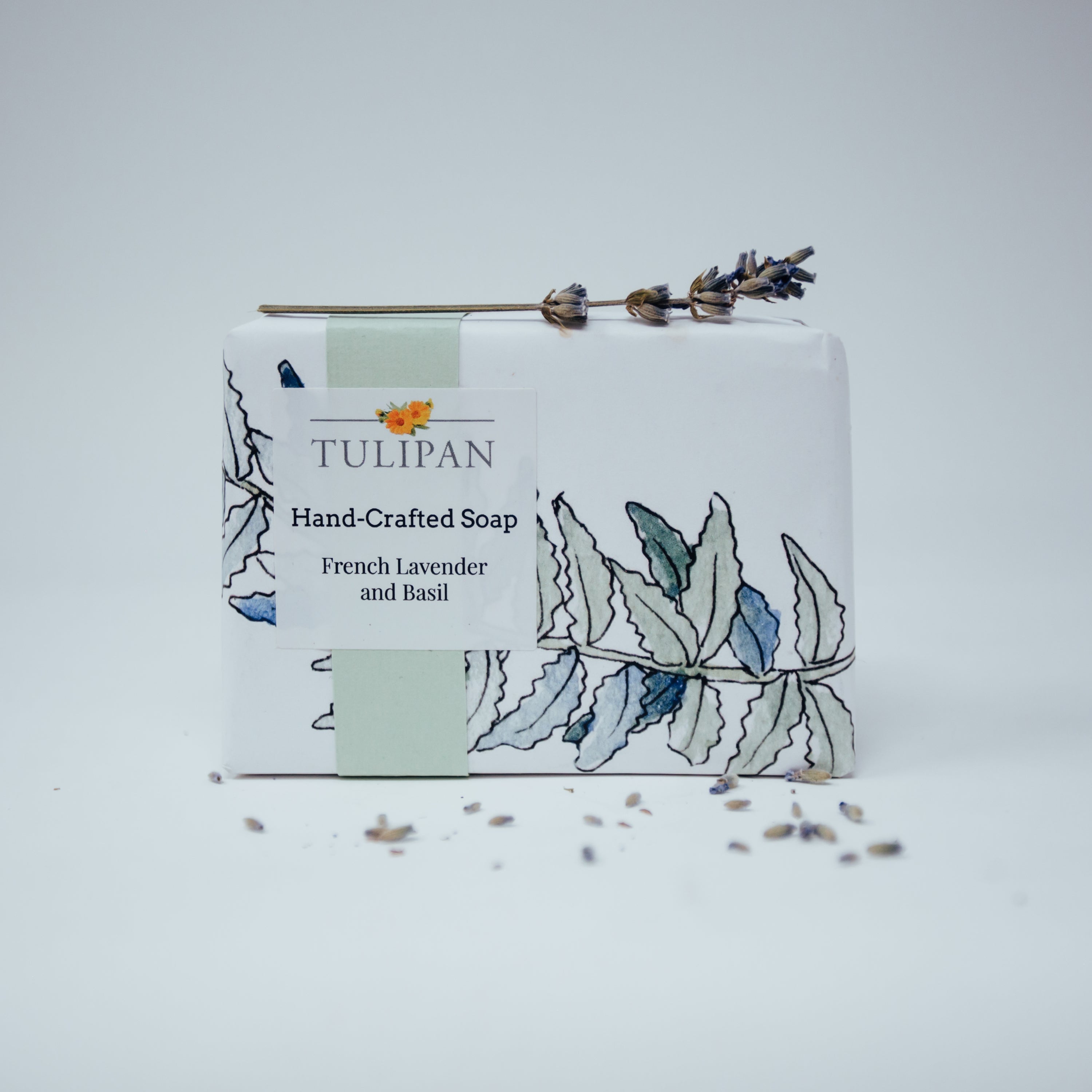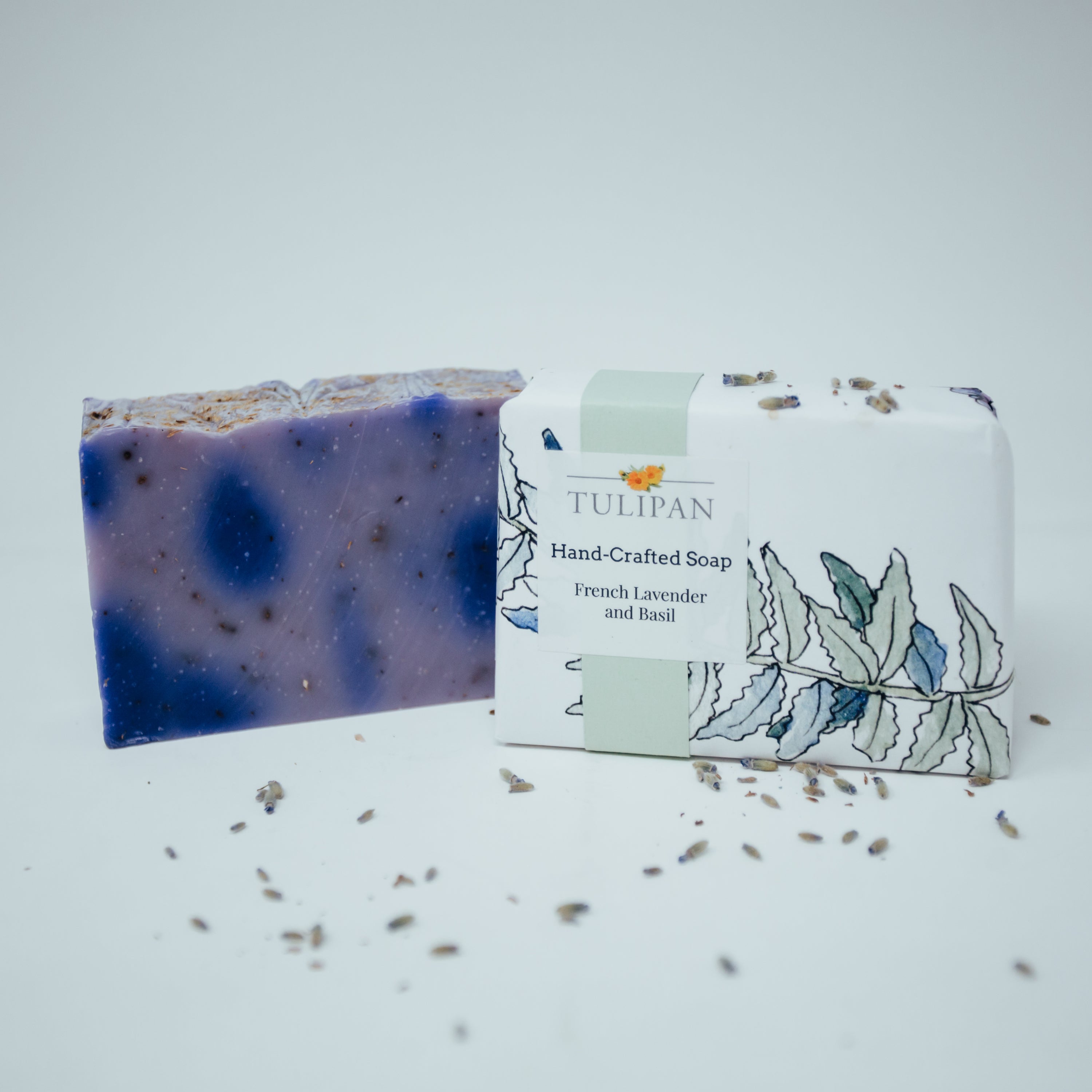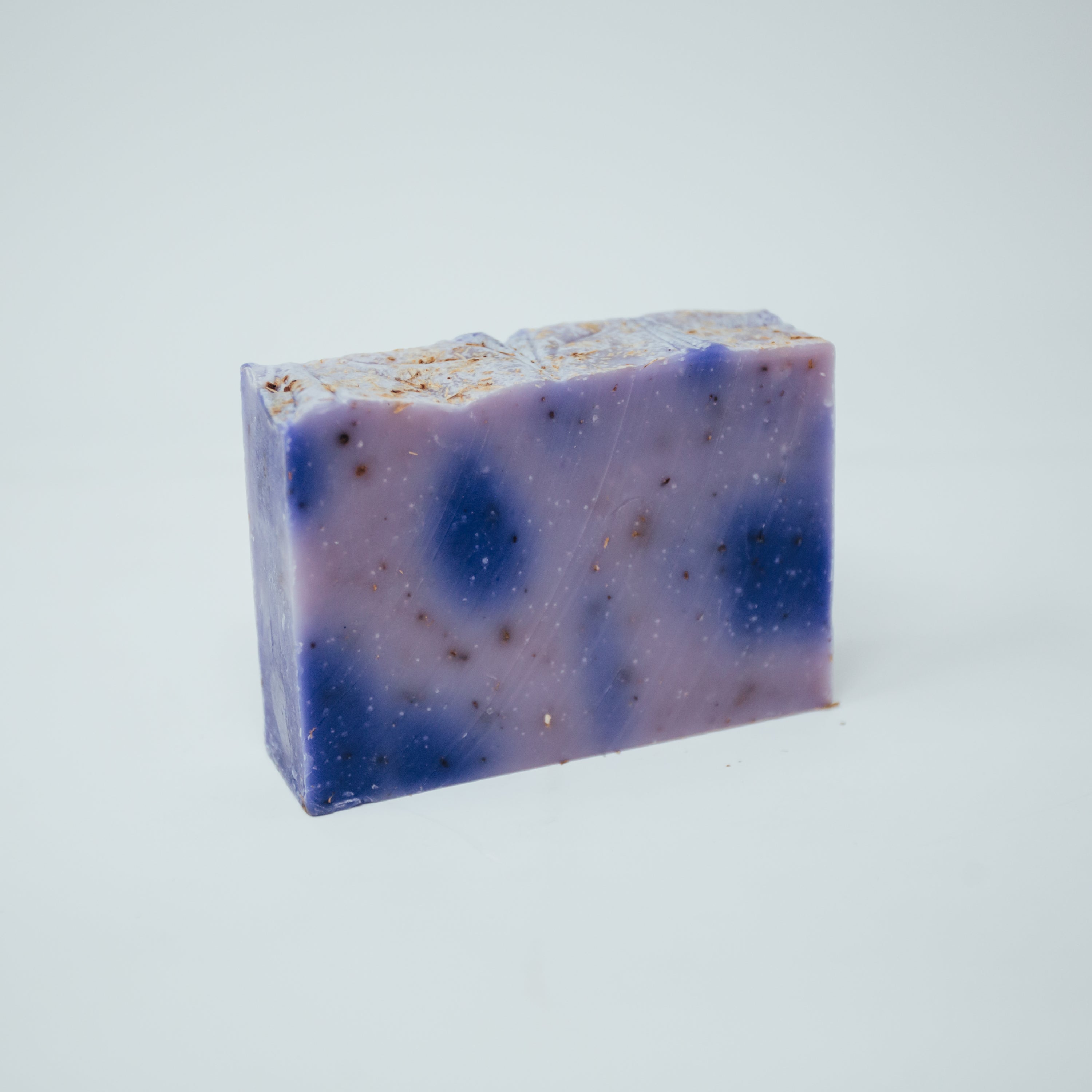 Fresh Lavender & Basil │Calming Blend Soap
Formulated with you in mind.
Handcrafted with love and in small batches, Tulipan Soaps provide a wonderful lather while hydrating and leaving your skin feeling soft, clean, and luxurious. 
Besides the beautiful fragrance, the combination of Lavender & Basil offers amazing benefits! Lavender is soothing and relaxing, great for stress, antiseptic, improves circulation- and that is just the shortlist. Basil is naturally uplifting and Anti-fungal, anti-inflammatory, antiviral, antispasmodic, and antibacterial.  
Using the finest natural ingredients.
Handmade with the best ingredients mother nature offers, Tulipan's soap formula is enriched with some of the most natural high-quality plant oils, such as Calendula and Olive Oil infusions, Coconut Oil, Shea Butter, and Cocoa Butter. The essential oils are organic or wild-crafted. As a result, you can trust that 'Tulipan' ingredients are always pure and gently soothing to encourage healthy, radiant skin. 
Packaged in environmentally conscious materials. 
Soaps come beautifully wrapped in hand-made paper, artistically labeled, and ready for gift-giving. 
The Maker:
Tulipan Herbals began in a garden, fostered by a love of nature cultivated for many years. Her profound understanding of the unique gifts ​that plants offer us turned into a lifelong passion. Tulipan takes special care to provide you with products made with the highest quality ingredients available following traditional recipes that have supported healing for hundreds of years. All her products are filled with love and positive intention!

Fresh Lavender & Basil │Calming Blend Soap