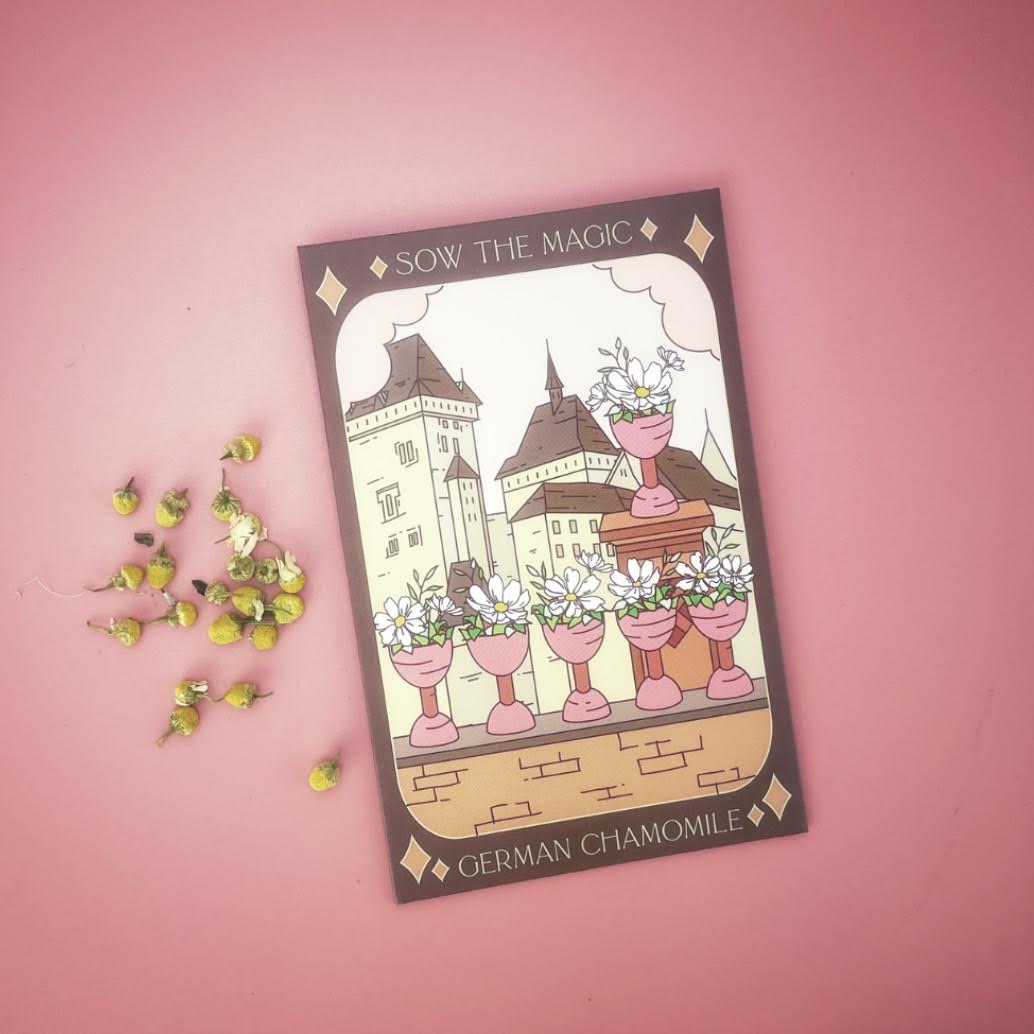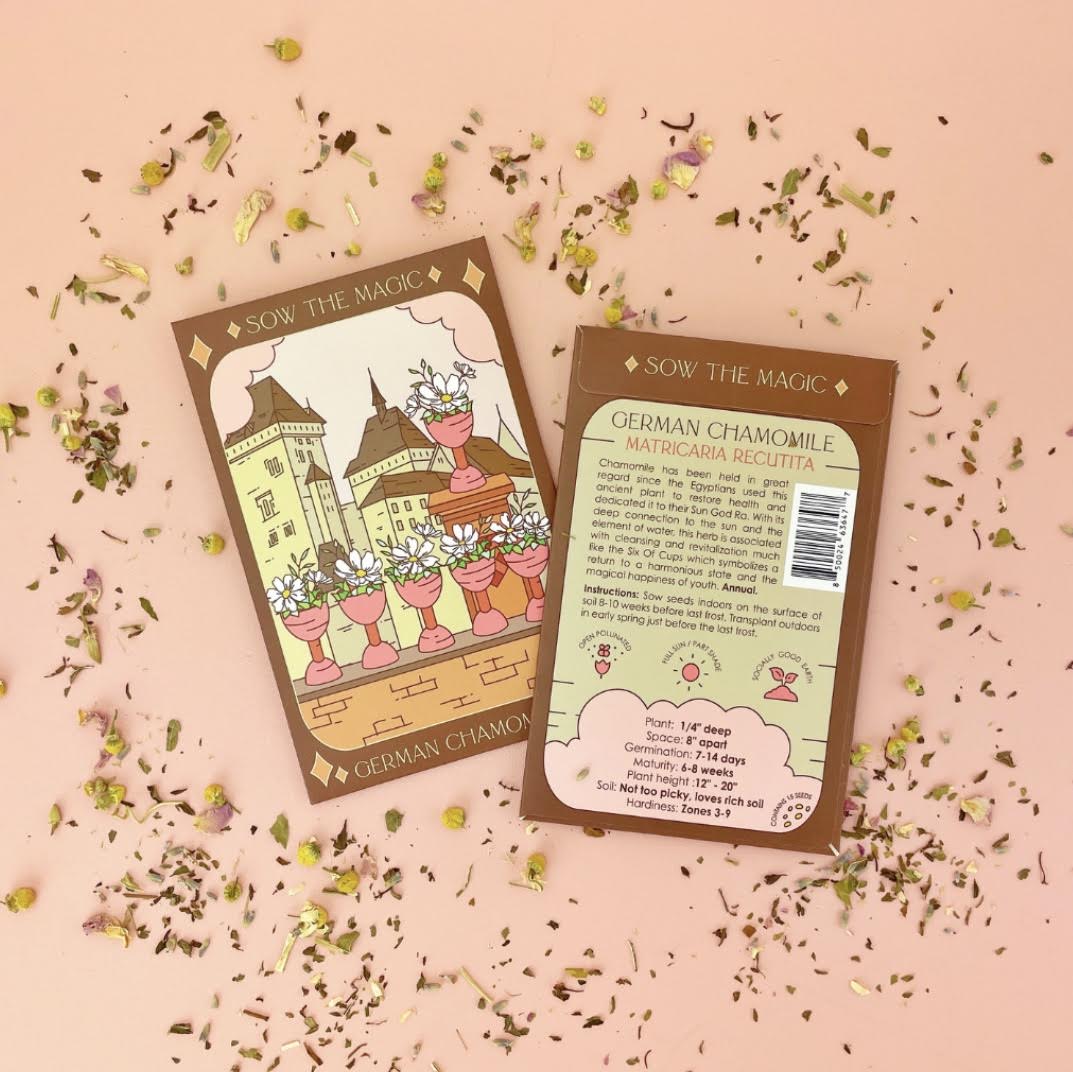 German Chamomile Tarot Seed Packet
Chamaemelum Nobile (Chamomile) has been highly regarded since the ancient Egyptians used it to restore health and dedicated it to their Sun God Ra. With its deep connections to the sun and the element of water, this herb is associated with cleansing and revitalization, much like the Six Of Cups, which symbolizes a return to harmony and the magical happiness of youth.
The envelope contains 15 seeds. 

Helpful Info for growing your German Chamomile:
• Needs full sun (minimum of 6 hours) 
• Planting depth: 1/4" 
• Germination: 7-14 days 
• Matures in 42-56 days 
• Plant height anywhere from 4-12 inches 
• Use not too rich organic soil 
• Hardiness zones: 3-9 
• No support is needed
Reputable seed stewards in the USA sustainably source all seeds. These seeds are open-pollinated and/or heirloom varieties. All seeds are Non-GMO and organic. 

Made in the USA

The Maker:

'Sow The Magic' is inspired by a singular enchantment with Mother Nature and a love of mystic designs. Their family believes the answers to life are already at your fingertips in the form of plants, herbs, and ancient wisdom. Each item they make is intended to expand intuition, practice your magic, and cultivate a healing garden. Seeds teach us to love our planet! Whether for your garden or given as the perfect gift, their goal is to create moments of lasting intention that benefit the Earth. 

German Chamomile Tarot Seed Packet