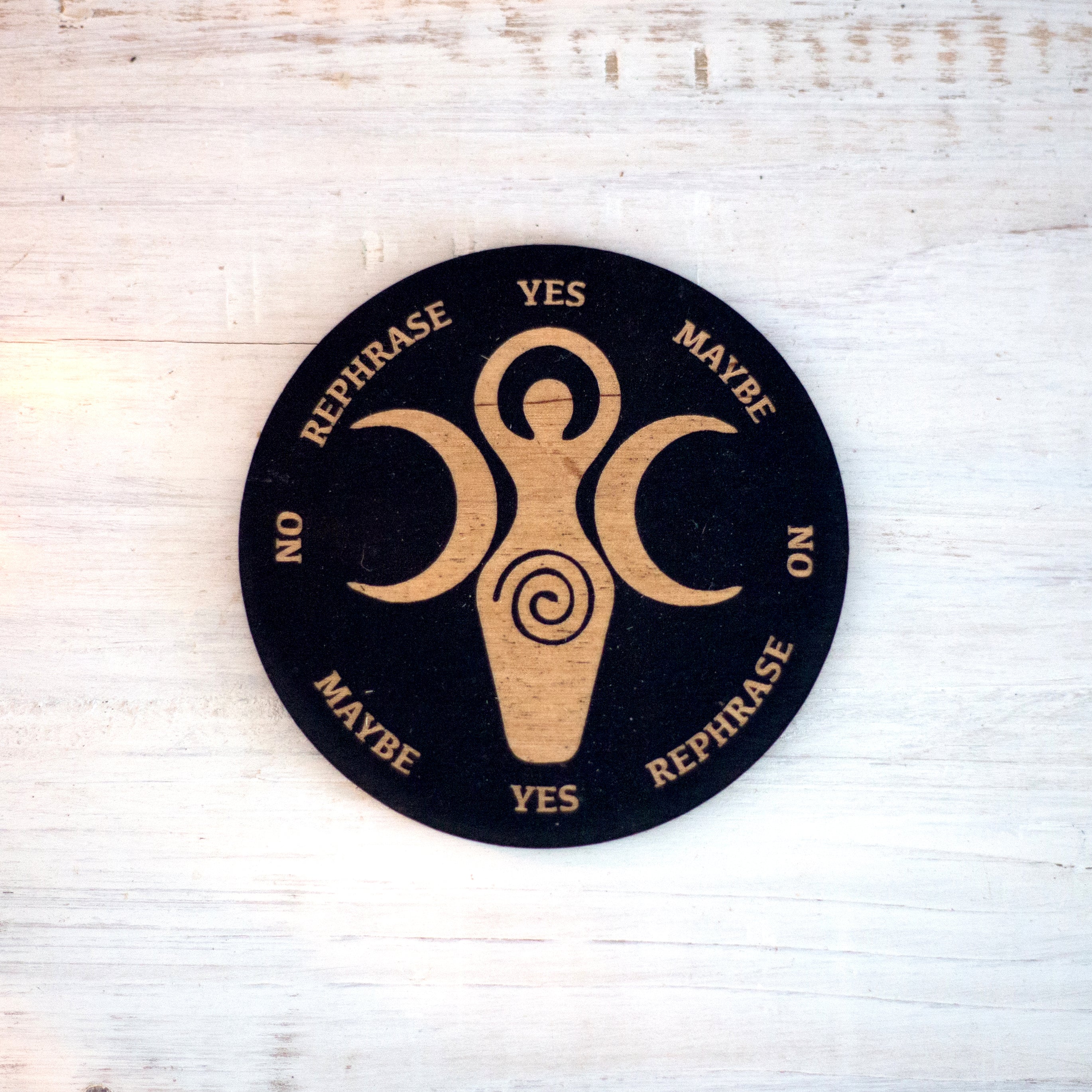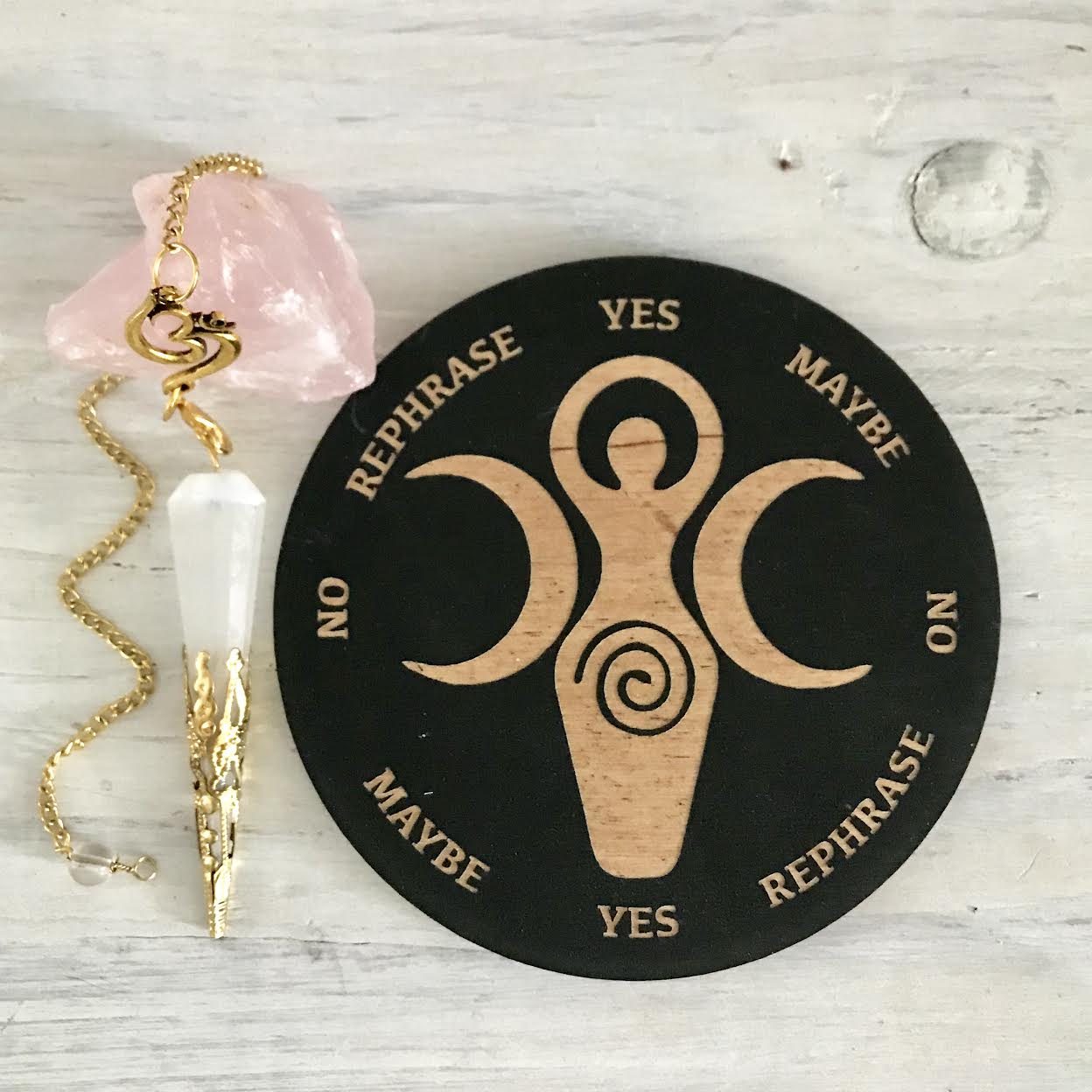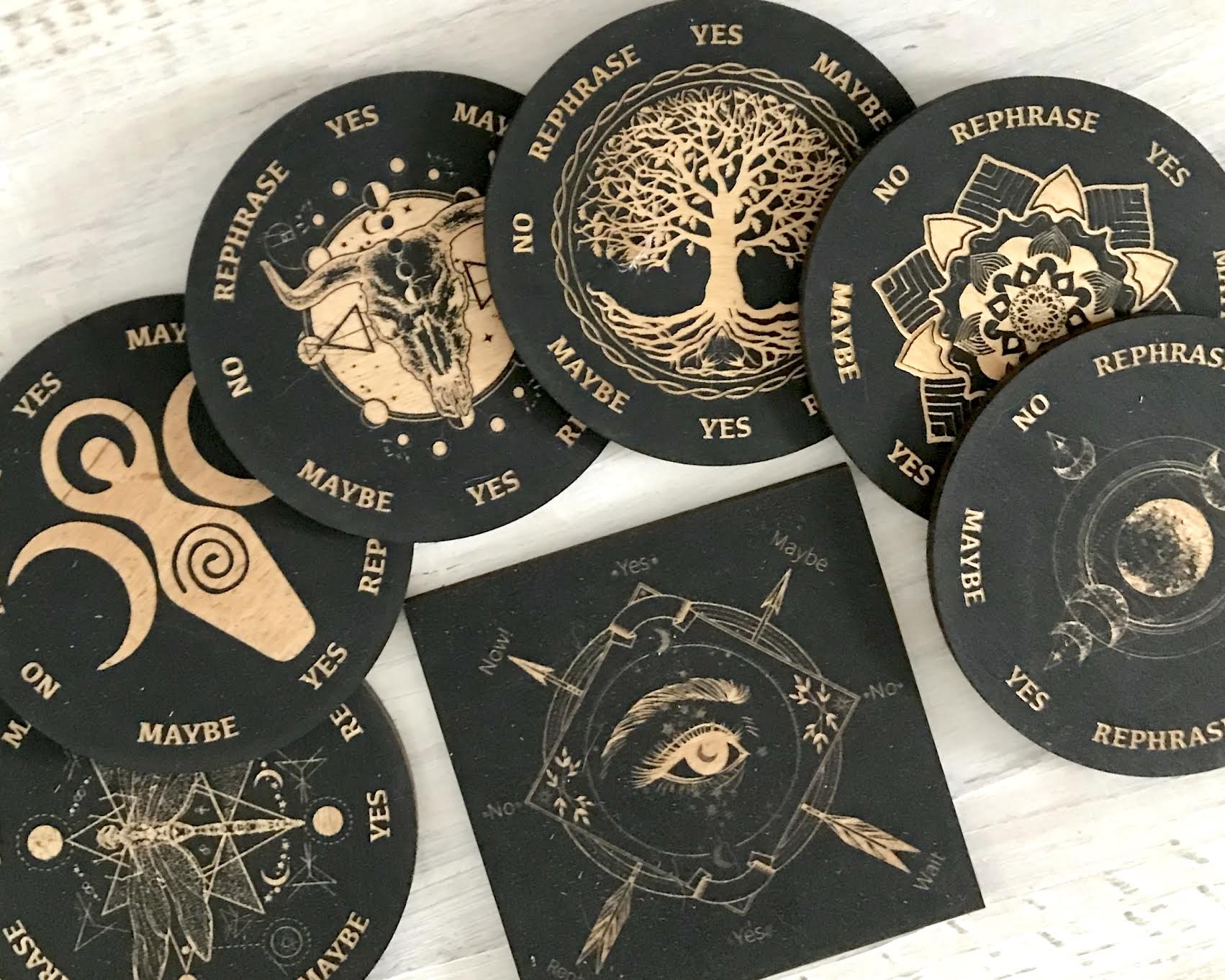 Goddess Moon Pendulum Board
A pendulum board can assist you in acquiring spiritual direction, connecting with your intuition, noticing number synchronicities, and energy healing. You can even locate lost items, work towards self-improvement or receive advice from the aether or spirit guides.
The Goddess Moon symbol reminds us of the constant flow of life, birth, death, and rebirth. It represents the three phases of a women's lives through the Maiden, the Mother, and the Crone. Using the symbol on your Altar or in your sacred space can help call in this same energy.
The Maiden: Represented by the new moon embodies purity, youth, creation, pleasure, naivety, and new beginnings. The Maiden invites you to explore your spirituality, sensuality, and creativity.
The Mother: Represented by the full moon embodies love, fertility, nourishment, responsibility, patience, gratitude, power, and self-care. The Mother invites you to master giving and receiving love.
The Crone: Represented by the fading waning moon embodies endings, wisdom, death, acceptance, and culmination. The Crone invites you to accept that there is no birth without death.
This beautifully engraved Goddess Moon Pendulum Board is handcrafted out of Maple wood and painted black.

This board can be used with a pendulum, as an Altar decoration, or for divination purposes.

Dimensions:
4 inches round

Handmade in the USA

Goddess Moon Pendulum Board