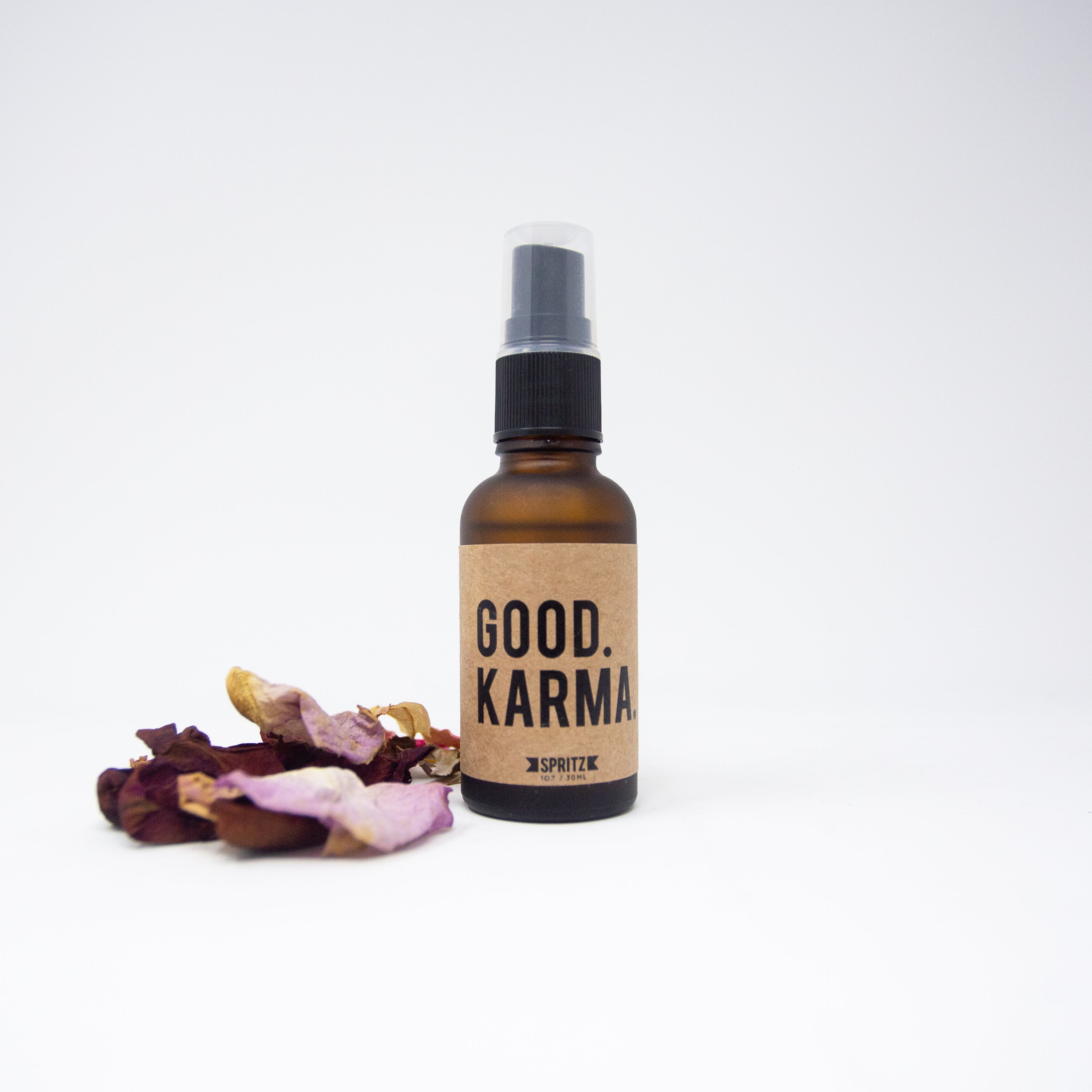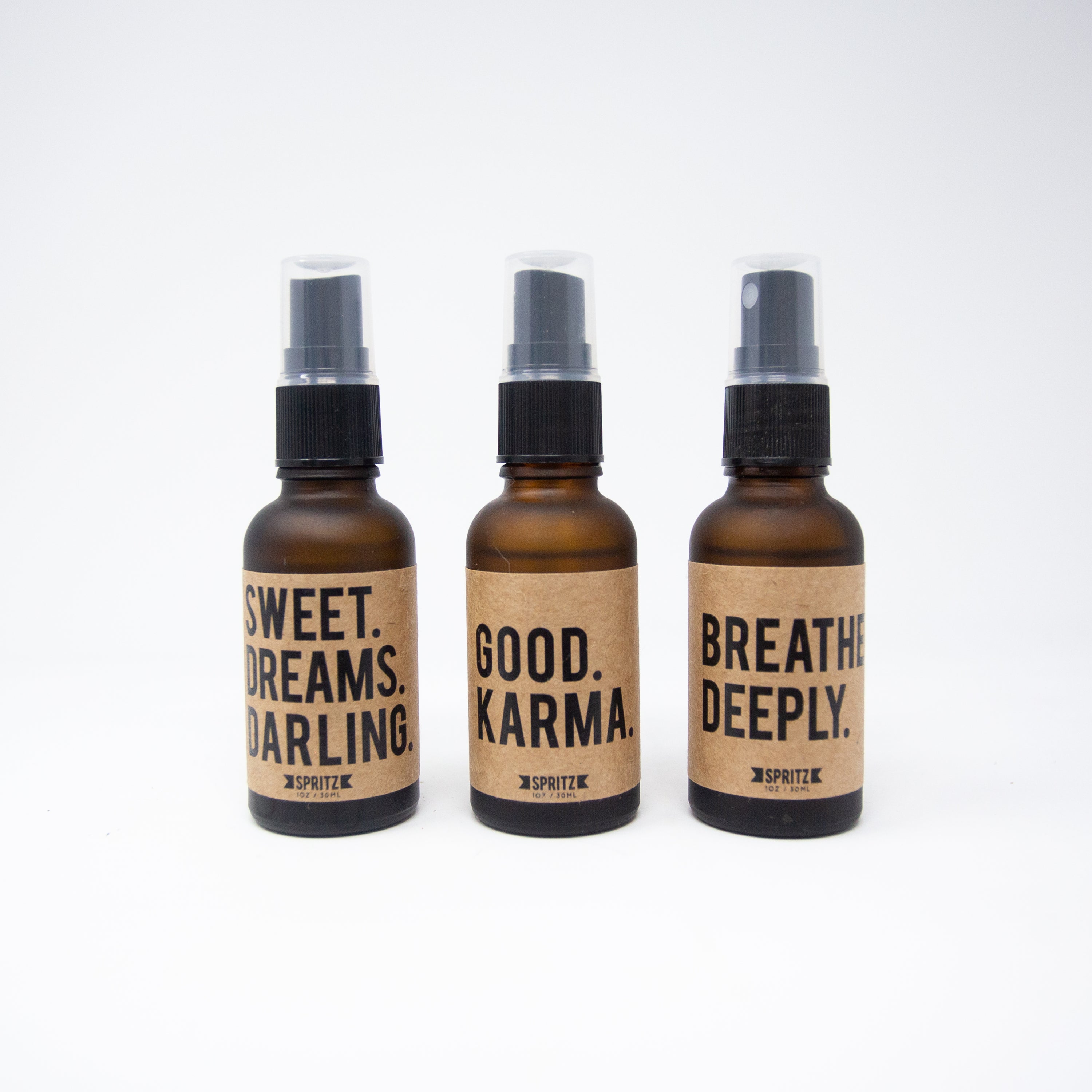 Good Karma | Essential Oil Mini Spray
Spray a little Good Karma every day!
Good Karma™ is balancing, and toning rosewater blend infused with rose + aloe and followed up with a hint of refreshing organic peppermint essential oil. This blend is toning, restoring, and moisturizing, leaving your skin feeling soft and hydrated. Perfect for post-sun exposure, after you shower, or try using as a make-up setting spray. 
Keynotes: light rose, a hint of peppermint

Benefits: hydrating, moisturizing, balancing, restoring, refreshing, cooling

Ingredients: a proprietary blend of 100% steam distilled essential oils including rosewater, elucidal liquid (radish root - a natural preservative), Poly Suga mulse d9 (100% naturally derived emulsifier).

Use: facial mist + toner  *avoid direct contact with eyes

Size: 1oz / 30ml

Dimensions




1.3" l x 1.3" w x 4" h

Handmade in the USA
+ Plant-based, high quality, steam distilled therapeutic grade essential oils

+ Recyclable packaging - we always package our liquid Spritz blends in glass, never plastic, which helps preserve the oils + ingredients

+ No alcohol in the essential oil blends, parabens, chemicals, synthetic preservatives, synthetic fragrance, SLS, or phthalates. 
+ No artificial colors, dyes, ingredients, or fillers
+ Cruelty-Free: No animal ingredients (100% Vegan) + no animal testing
+ A portion of all proceeds goes to benefit animal rescue
The Maker:
Happy Spritz is a collection of luxe + modern essential oil products created for both men + women. Combining the functionality and simplicity behind essential oils with a modern and minimal design aesthetic appeal to the more progressive green beauty consumer. Happy Spritz believes that genuinely natural, cruelty-free, and non-toxic products should be available to everyone. 
Good Karma | Essential Oil Mini Spray