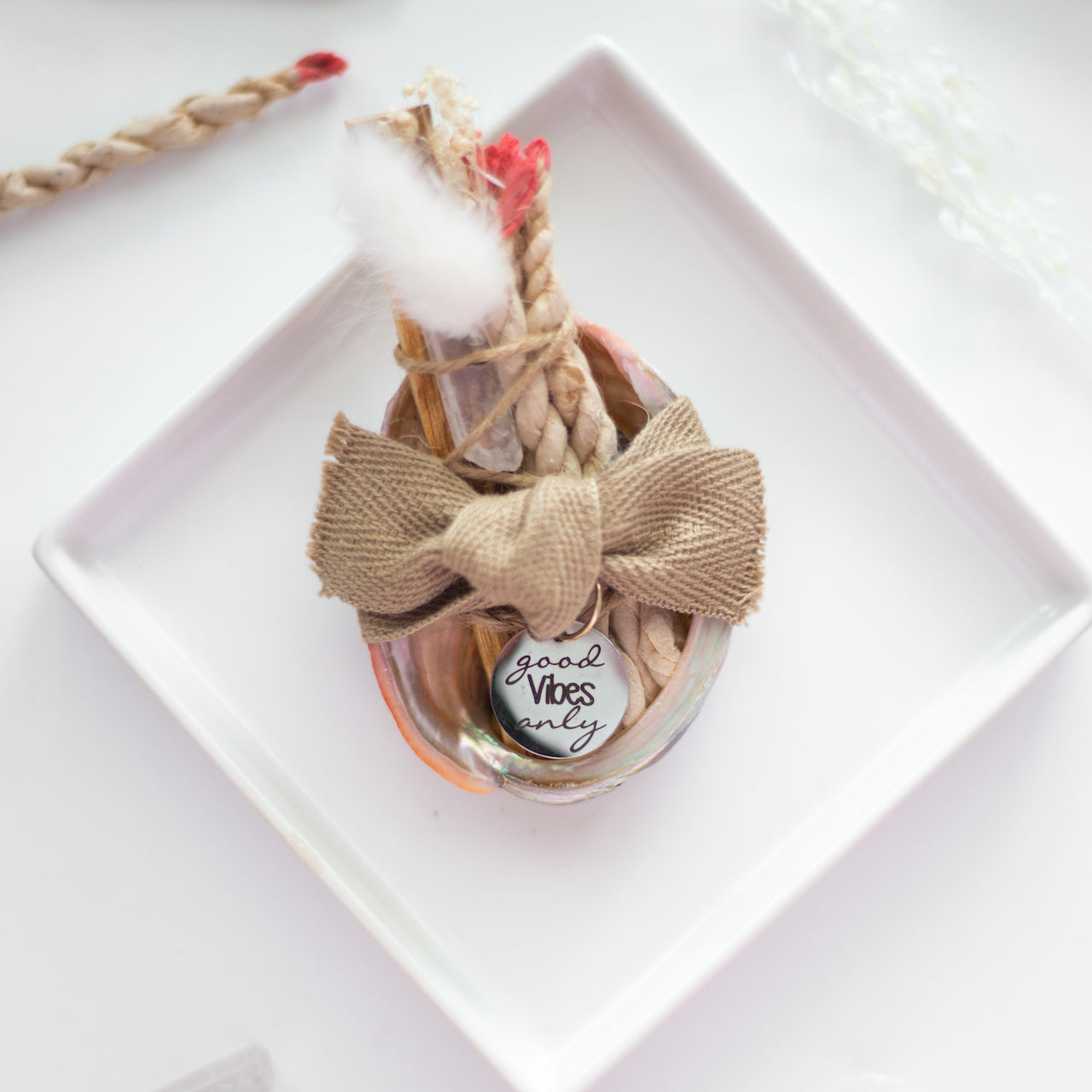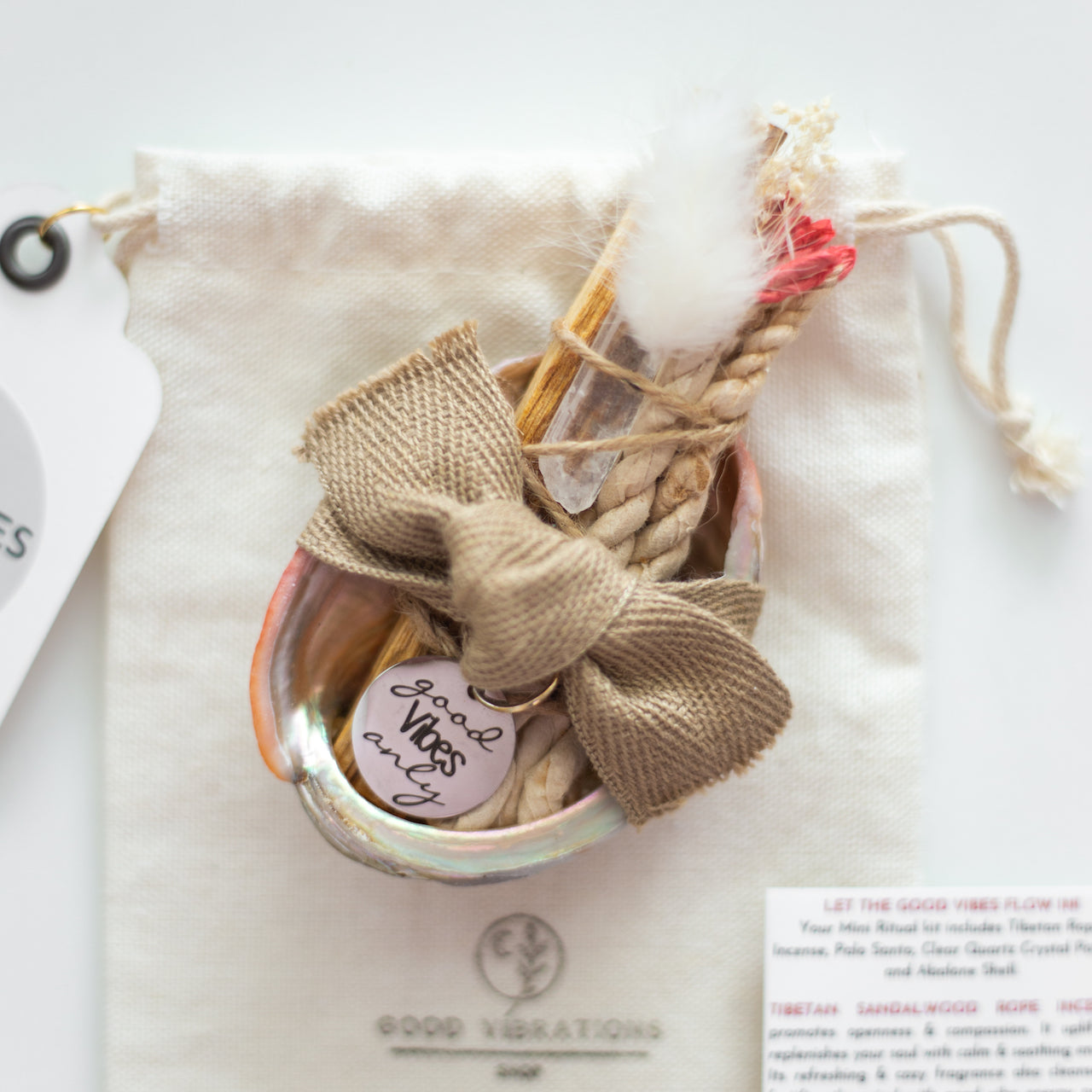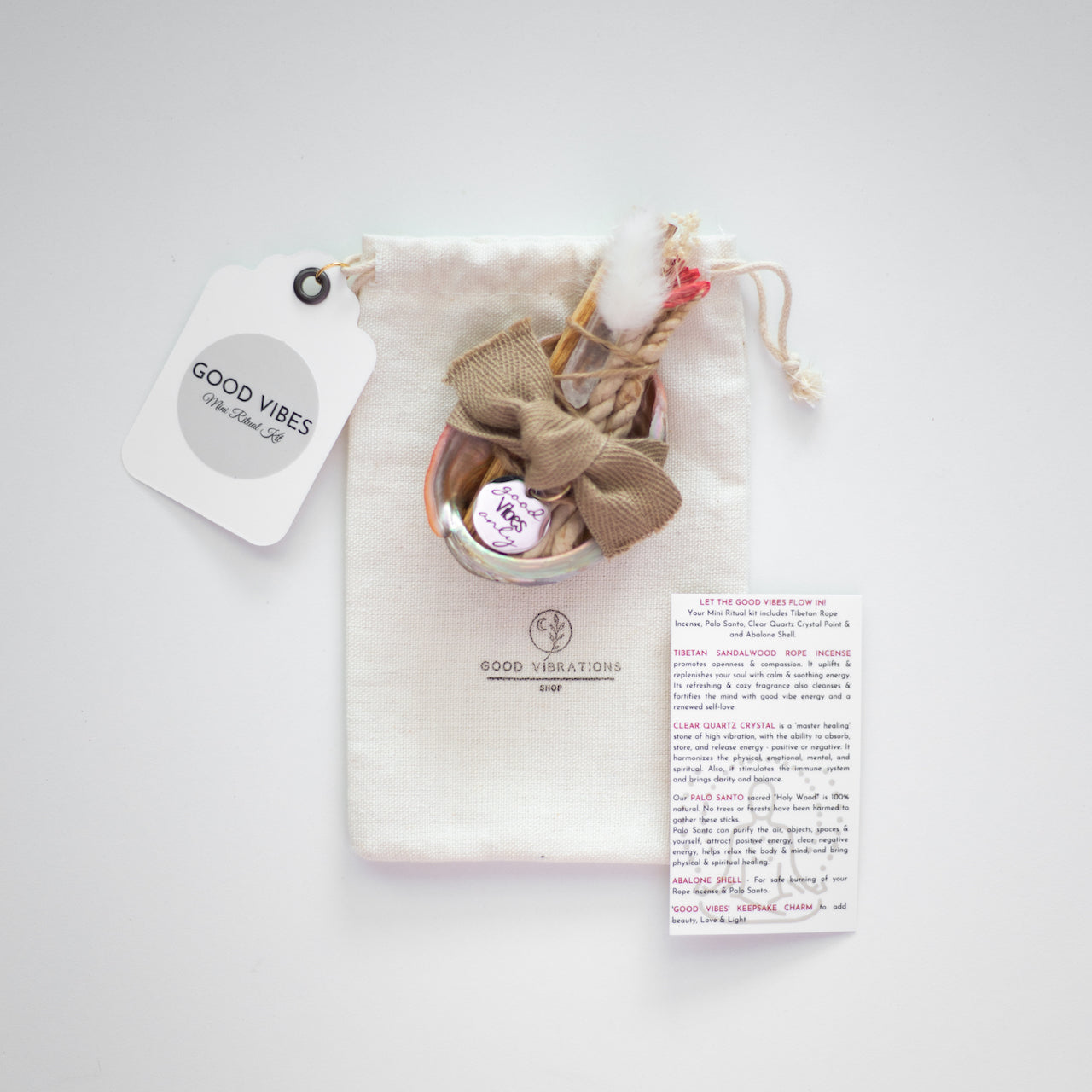 Good Vibes⎮Mini Ritual Kit
Are you looking for something to elevate your spirits and replenish your soul? Then, you've come to the right place! This Mini Ritual Kit is just what you're looking for!

It includes:
TIBETAN SANDALWOOD ROPE INCENSE - Sandalwood promotes openness and compassion. It uplifts and replenishes your soul with calm and soothing energy. Its refreshing and cozy fragrance also cleanses and fortifies the mind with good vibe energy and renewed self-love.
CLEAR QUARTZ CRYSTAL is a 'Master Healing' stone of high vibration, with the ability to absorb, store and release energy (positive or negative). It harmonizes the physical, emotional, mental, and spiritual entities. In addition, it stimulates the immune system and brings clarity and balance.
PALO SANTO purifies the air, objects, yourself, and the spaces around you. It clears negative energy and attracts positive vibes. Palo Santo will help to relax the body & mind and bring physical and spiritual healing.

ABALONE SHELL for safe burning of your Rope Incense & Palo Santo. 

'GOOD VIBES' KEEPSAKE CHARM to add beauty, love & Light.

INFORMATION CARD included.
Your kit will come beautifully packaged in a 100% Cotton pouch. 

*All crystals have been cleansed with white sage. Each piece is handmade with the utmost care, love, and beautiful intentions!
Good Vibes⎮Mini Ritual Kit