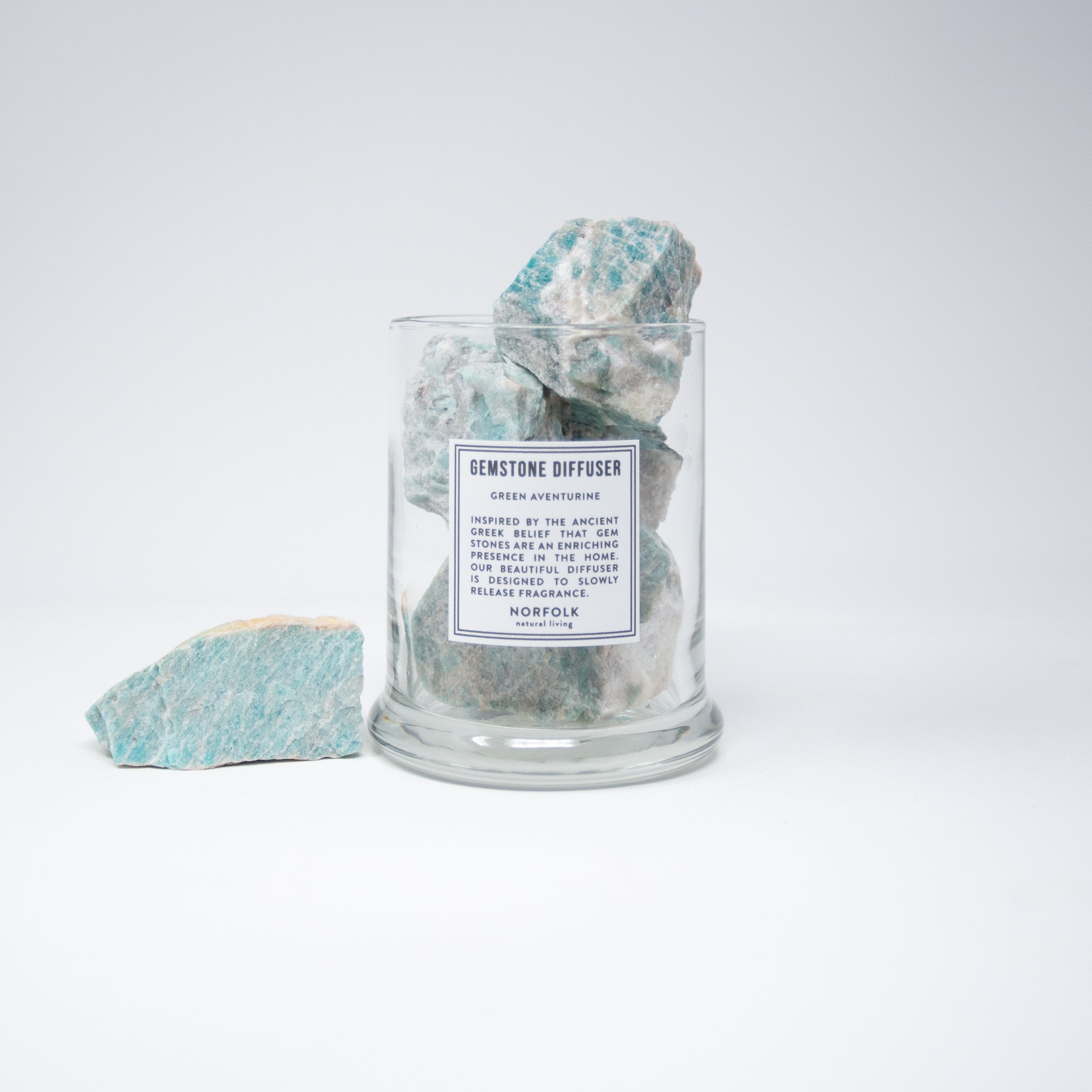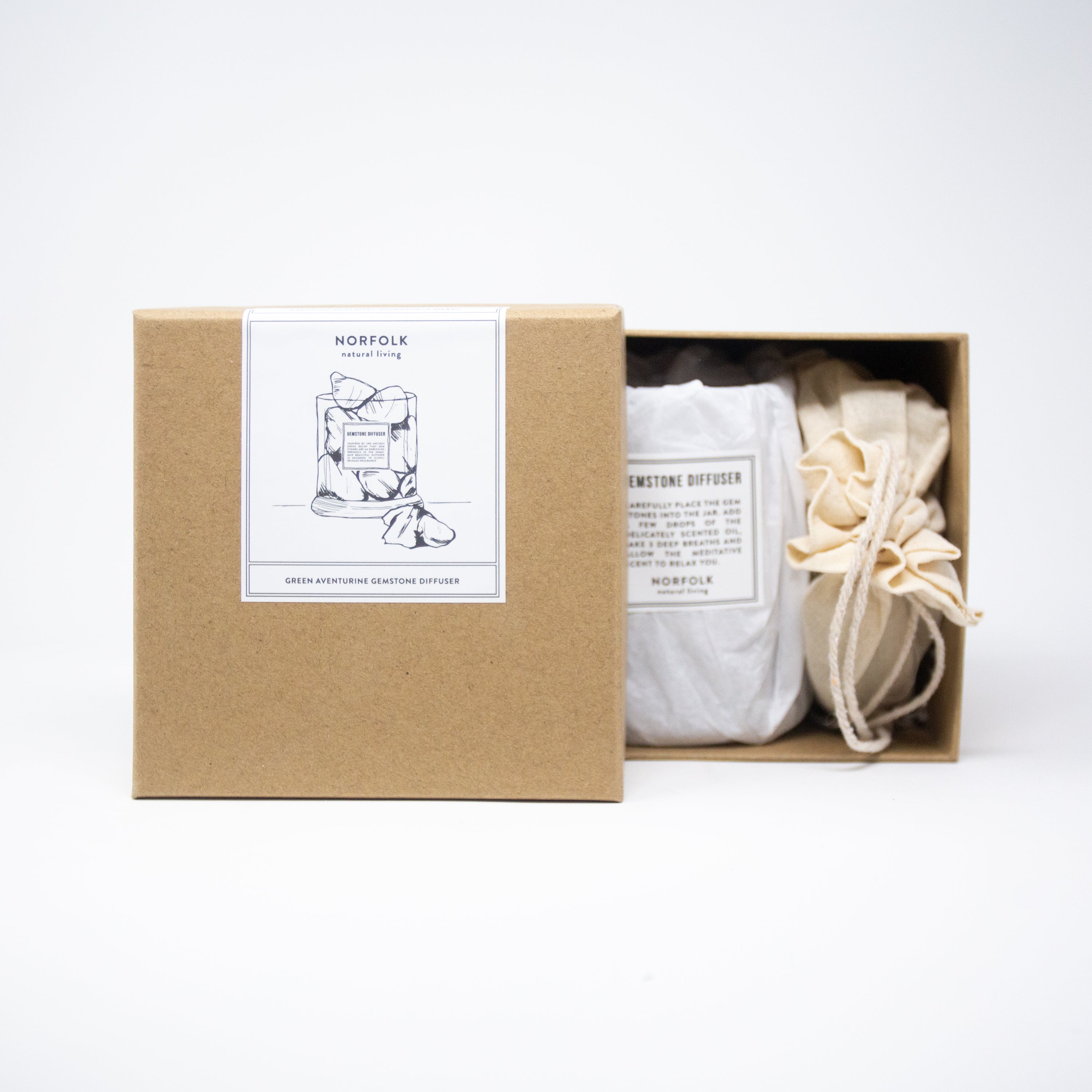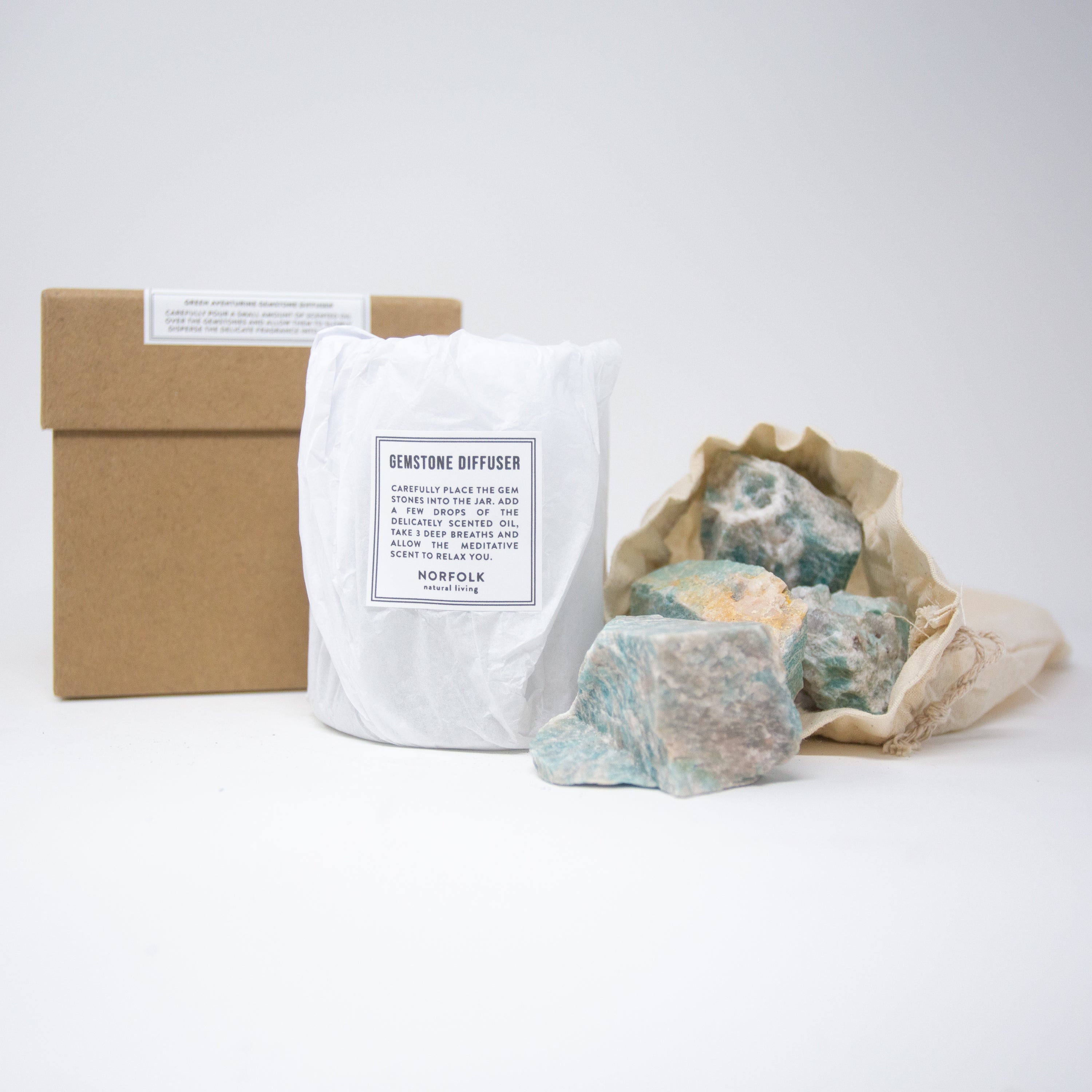 Green Aventurine | Gemstone Diffuser
Harness the Soothing Energy of Aventurine for Your Well-Being!
Norfolk Natural Living's beautiful Aventurine gemstone diffuser is designed to couple the therapeutic energy of gemstones with the aromatherapy benefits of diffuser oils. 
Aventurine is known as an all-around healer. Bringing well-being and emotional calm to you and your environment. 

To use, carefully place the gemstones into the glass jar. Pour a small amount of your selected scented oil over the gemstones and allow them to absorb the fragrance. They will then gently release the aroma into the air. Take 3 deep breaths and let the meditative scent relax you.

Box Dimensions: 4.25"H x 4.25"W x 4.25"D
Contents: Glass Jar - 3.5" H x 3" W + 5 large raw Aventurine Stones
Handmade in the UK
The Maker:
Norfolk Natural Living is slow-luxury home care and well-being brand designed to bring a little beauty and even pleasure to your daily rituals. 
Cleaning products can do more than just clean. They can also improve our well-being and even make us feel better. Therefore, you will find only natural ingredients in all products formulated with therapeutic blends designed to enhance your wholeness.
Norfolks Natural Living goods are bottled by hand, biodegradable, non-toxic, free from chlorine and bleach, use plant-based ingredients, and are gentle enough for even a baby's delicate skin. Of course, it goes without saying never tested on animals.
Green Aventurine | Gemstone Diffuser