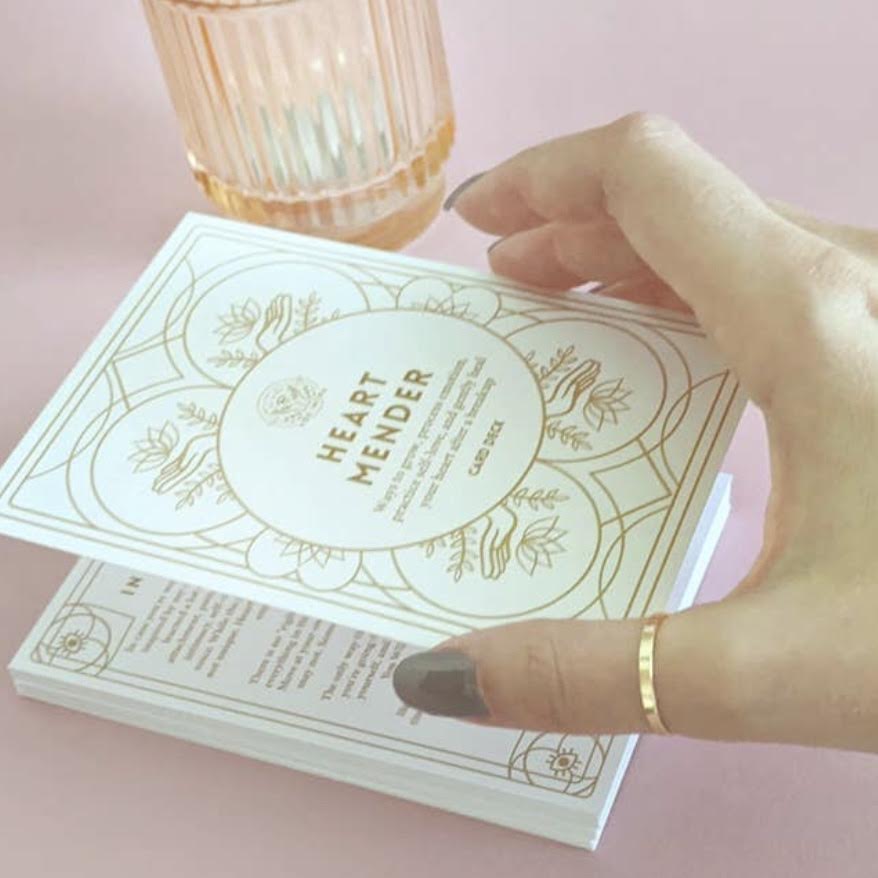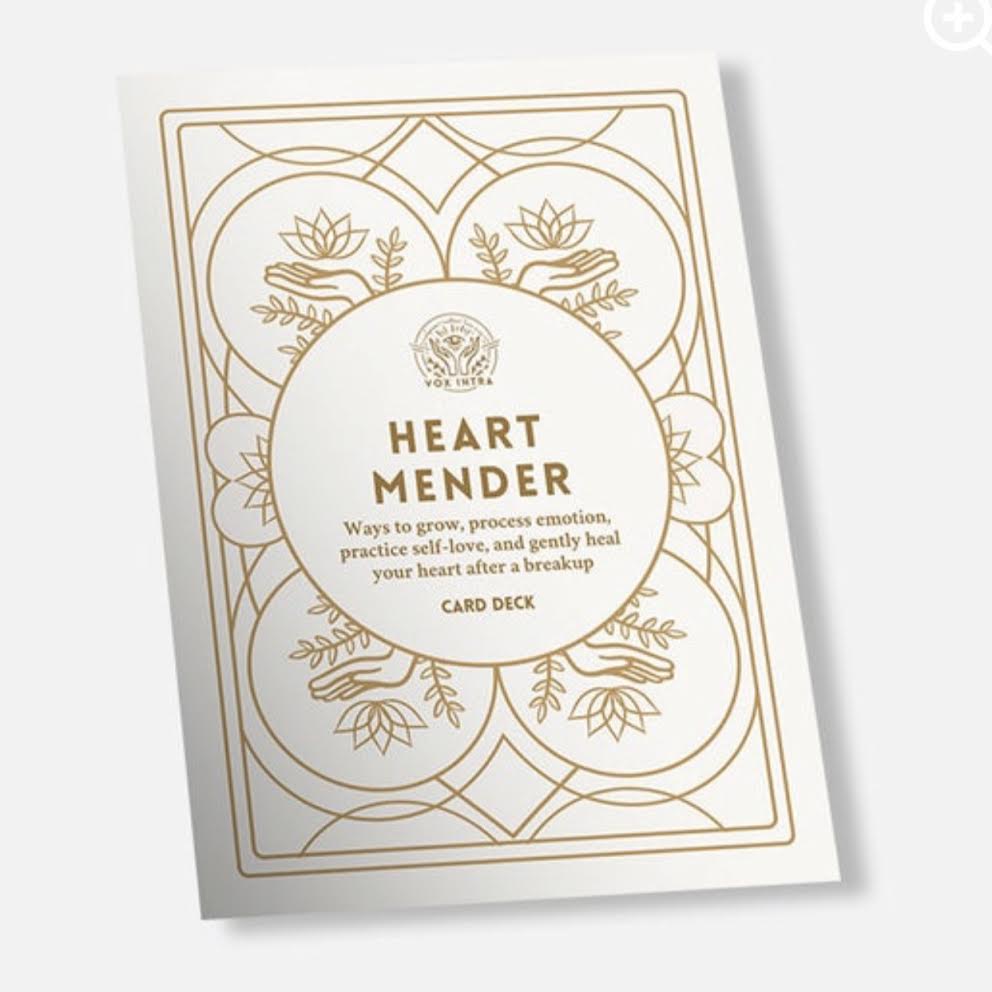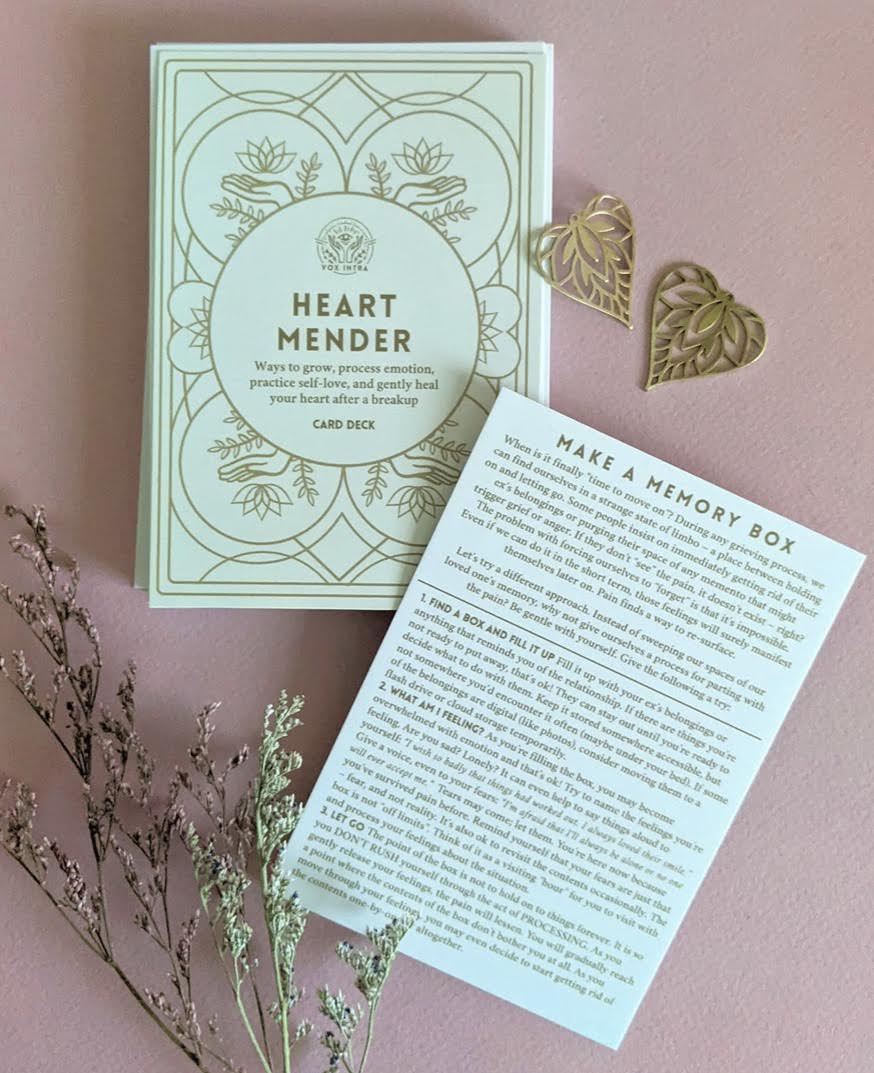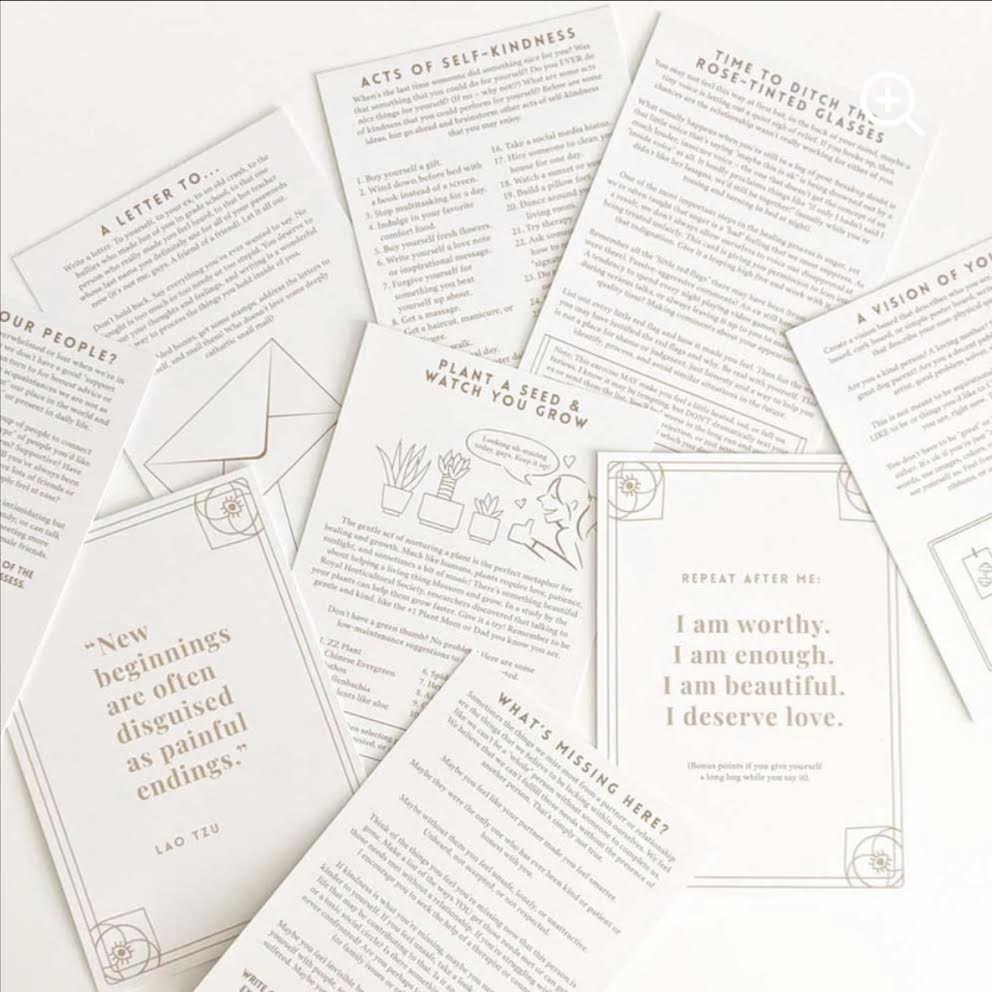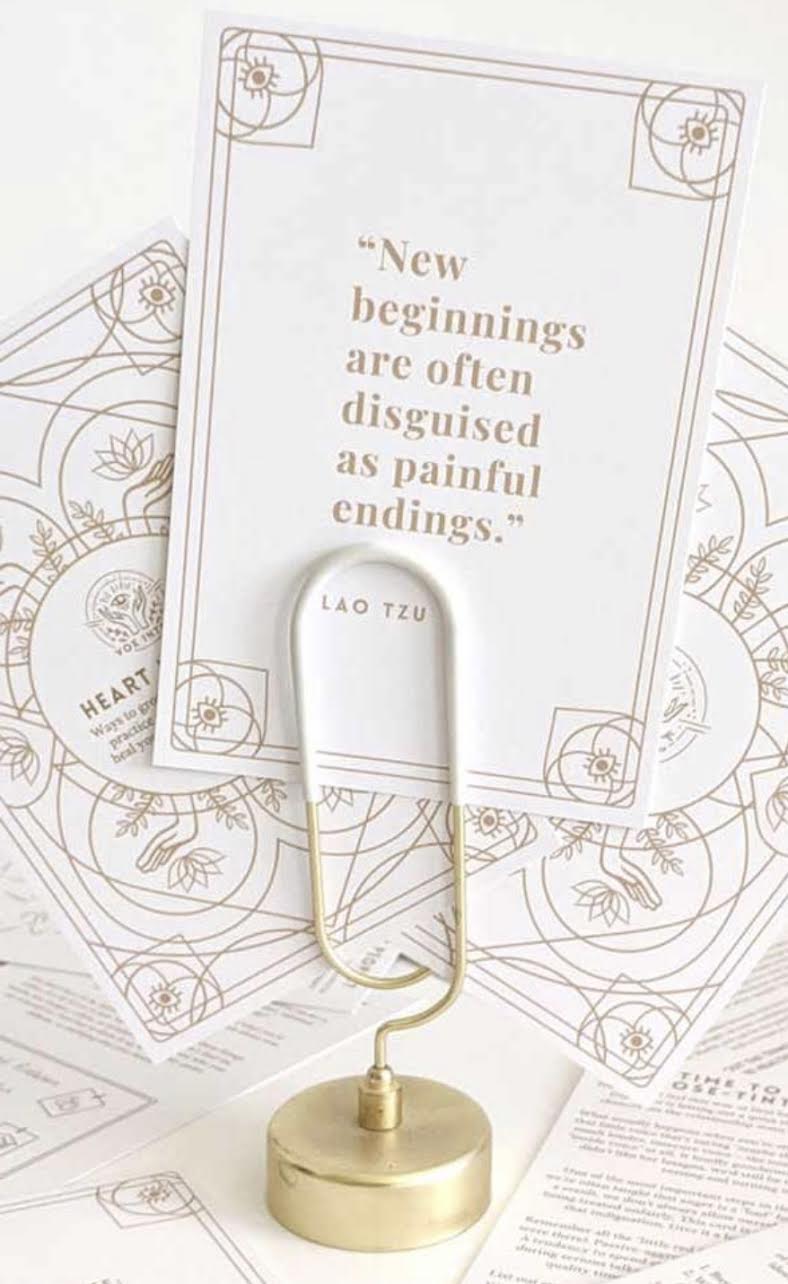 Heart Mender⎮breakup and self-love deck
The Heart Mender self-love and breakup deck is NOT just for breakups. The exercises will help process feelings of abandonment, rejection, and loss. Still, its overall goal is to nurture a healthy relationship with yourself to build self-love, self-care, and mindfulness.
The practices in this Deck guide the reader in processing the complex feelings of any situation by gently nurturing a healthy relationship with yourself. As a result, grow to love, trust, reconnect, and have confidence in yourself. YOU are amazing and deserving of love, respect, and kindness!

Share this healing Deck with someone you love going through a difficult breakup, divorce or buy it as a gift to help heal your 
Details:
• 26 cards total
• Neutrally written and friendly for any orientation/gender identity
• Packed with a wide variety of exercises for processing a problematic breakup, as well as reconnecting with yourself
• Dimensions: 3.5 x 5 inches
• Packaged in a clear case

The Maker:
Vox Intra, which loosely translates to "inner voice" in Latin, is a brand of goods meant to let your most authentic self shine. 
Karolina, owner, and creator of Vox Intra is a storyteller and e-commerce marketer who loves to empower others to understand and love themselves inside and out. She came to the US from Poland with her family as a child, and her immigrant experience has contributed significantly to her passion for small business, hard work, and thoughtfully-made products. Karolina specializes in card decks that feature prompts and therapeutic exercises to assist users in tackling emotional and mental health challenges such as breakups, shadow work, codependency, processing emotions, and nurturing your relationship with your Self. Her journey has inspired her decks, and she is constantly exploring new ideas that encourage growth, self-acceptance, and wellness.
Heart Mender⎮breakup and self-love deck