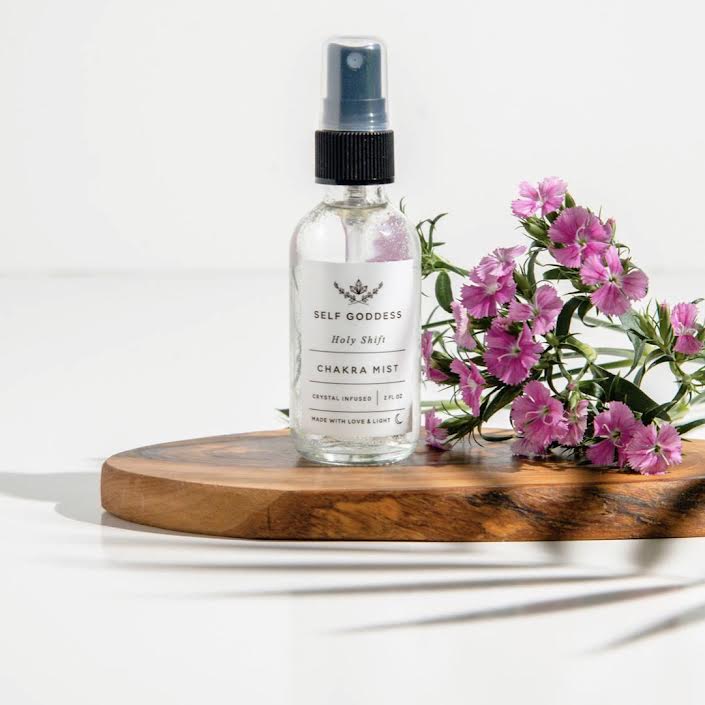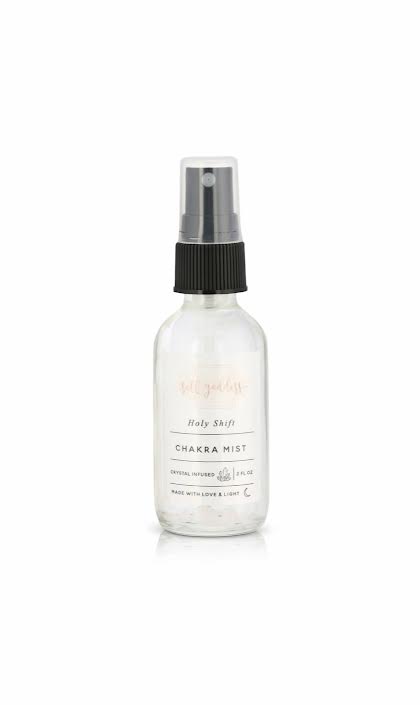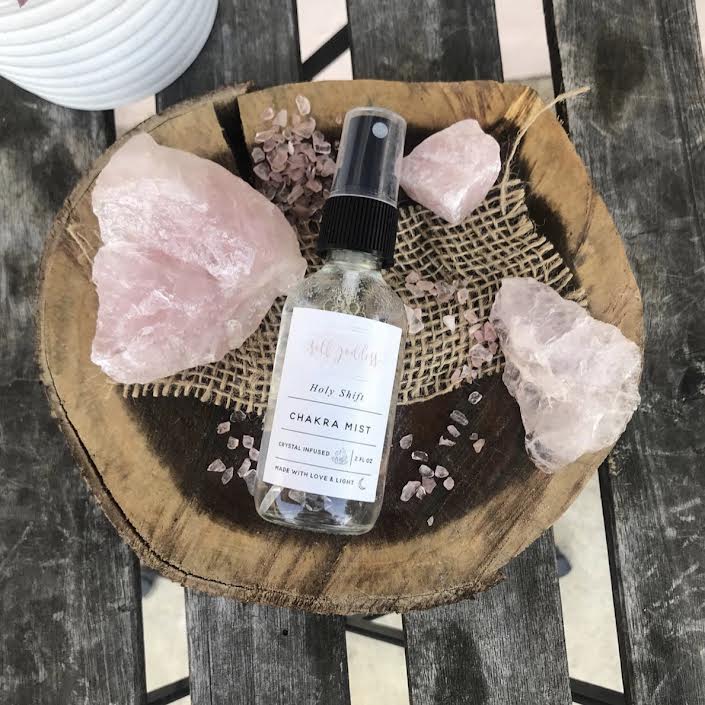 Holy Shift was created to help you shift through energies/vibrations/belief systems/patterns that no longer serve you by balancing the chakras to bring you back to your most authentic essence of love.
Holy Shift Chakra Mist is Infused with the healing vibrational powers of genuine rose quartz crystals. Rose Quartz is the stone of unconditional love and the most important stone for the heart chakra to restore trust and deepen relationships.
This spray is ideal to use when you're feeling disconnected, need to raise your vibration, set an intention, amplify energies as a mood booster, create zen vibes, or ground yourself. 
Size: 2 oz. 

Handmade in the USA
The Maker:
Self Goddess provides nourishing tools to support you in your self-love journey. They are a crystal-infused self-love brand that integrates both aromatherapy and healing crystals to stimulate your soul and senses in a transformative way.