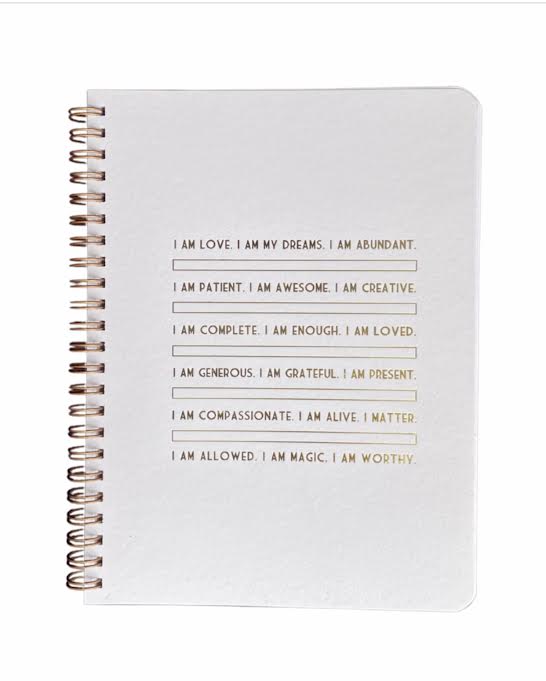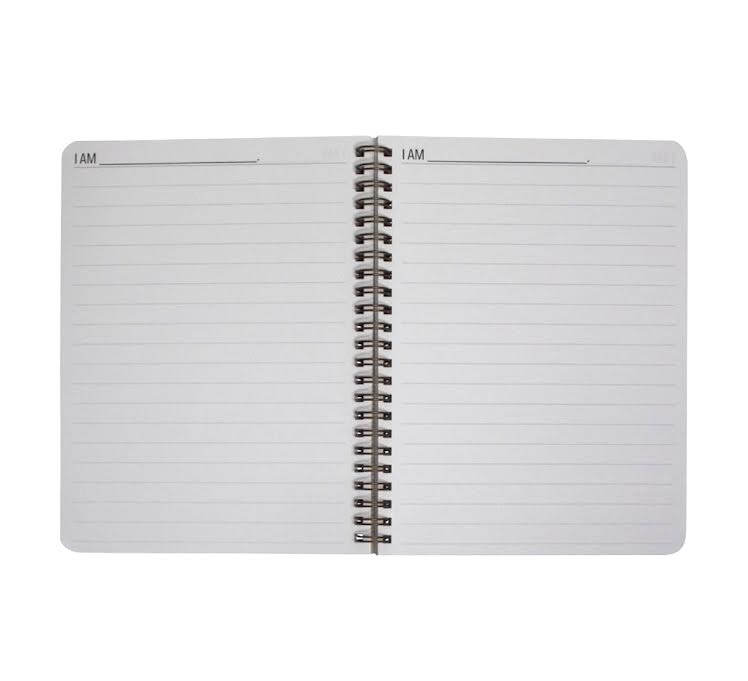 I AM - Affirmation Wire Bound Journal
Our words are powerful!  
"I AM" is a simple but powerful phrase that amplifies whatever words are behind it.

Empower yourself by reminding yourself that you are all of this and more.  
Dump all the good and all the bad onto the page. Let it all out, and remember to affirm how amazing you are and what you aspire to be by calling it in.
 The header of each page says "I am____________." For you to fill in the word/s to finish your affirmations.
Product details:
130 lined pages
Rounded corners
Heavy white color stock front and back covers
Metallic gold foil imprint
Gold Wire Binding
Comes packaged in a clear plastic sleeve. 
Lays flat when opened
Made in the USA with eco-responsible paper
Dimensions

8" l x 6" w
The Maker:
Your Joyologist is not just a product line but a mission to inspire you and support you to claim your joy and own who you are every single day, no matter what is coming your way! Powerful Affirmation-based products to keep you in the driver's seat of your own life. Let that shit go in this wire-bound journal!
I AM - Affirmation Wire Bound Journal