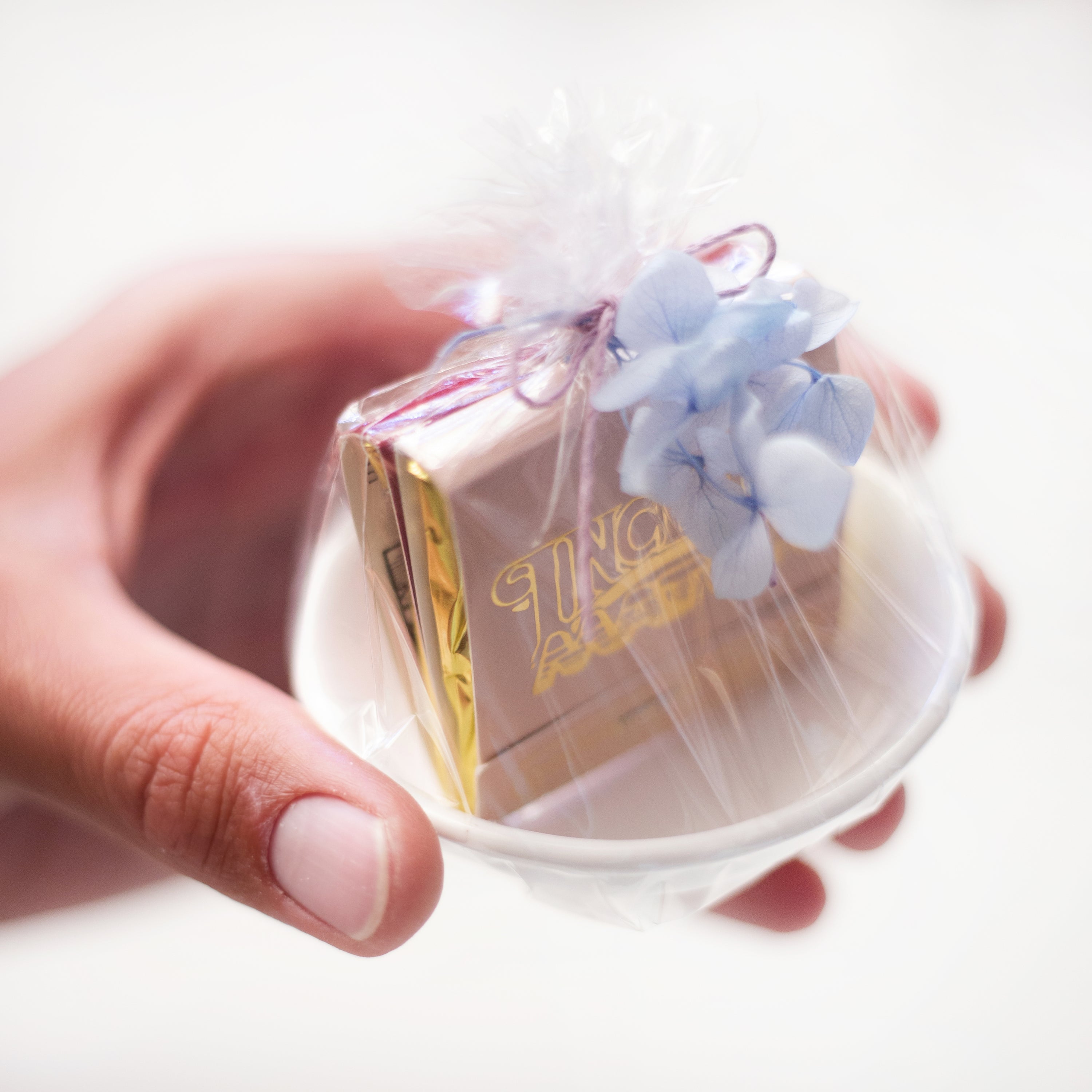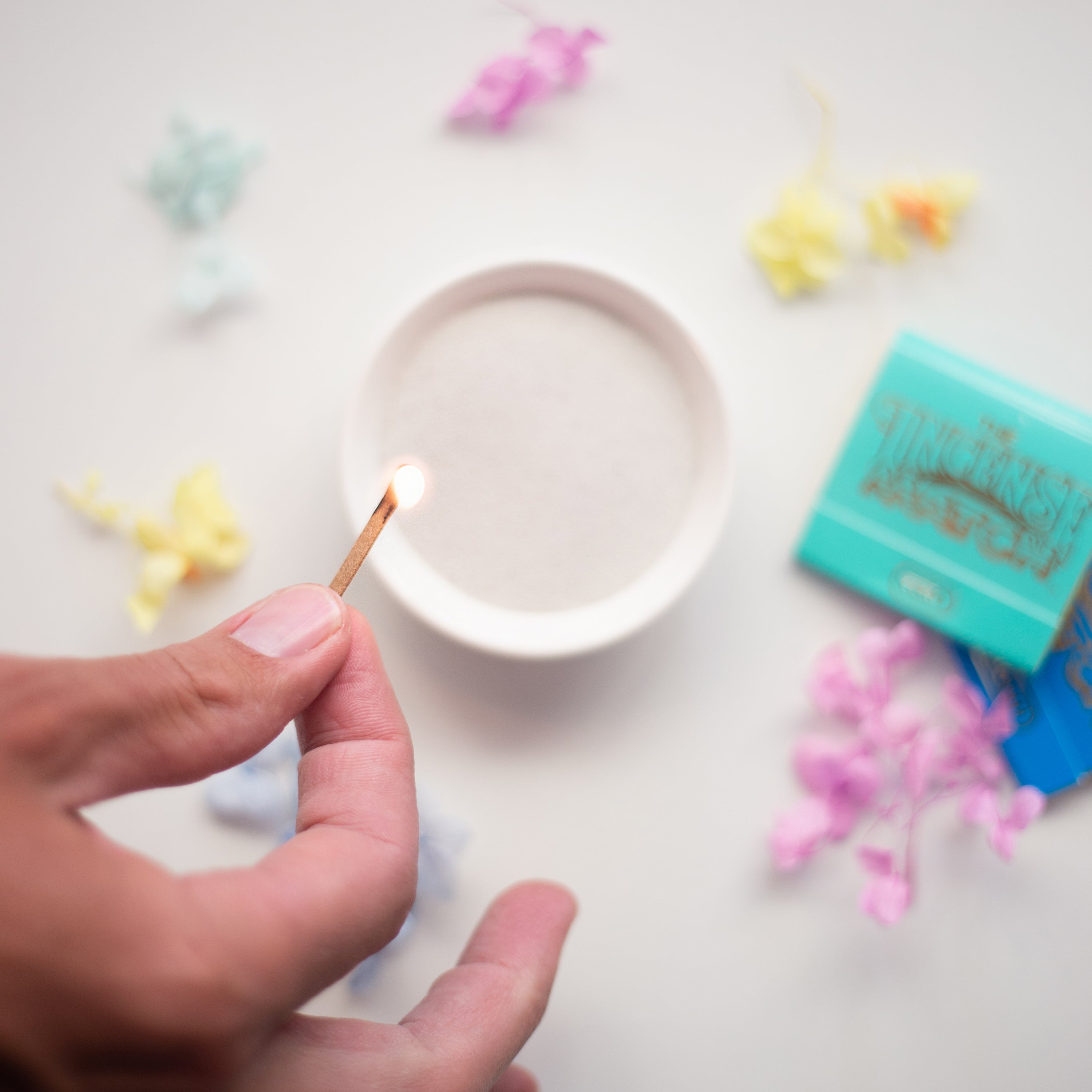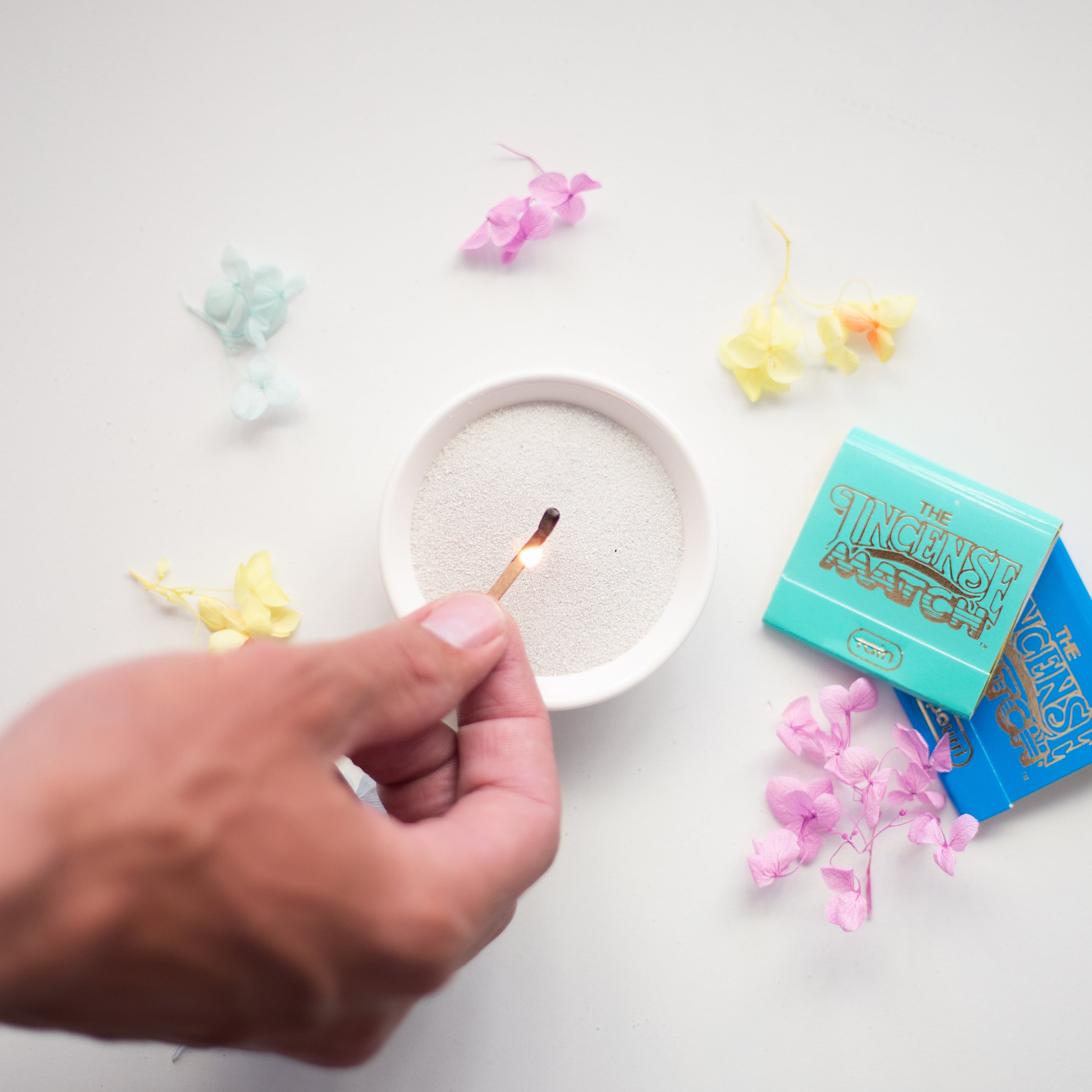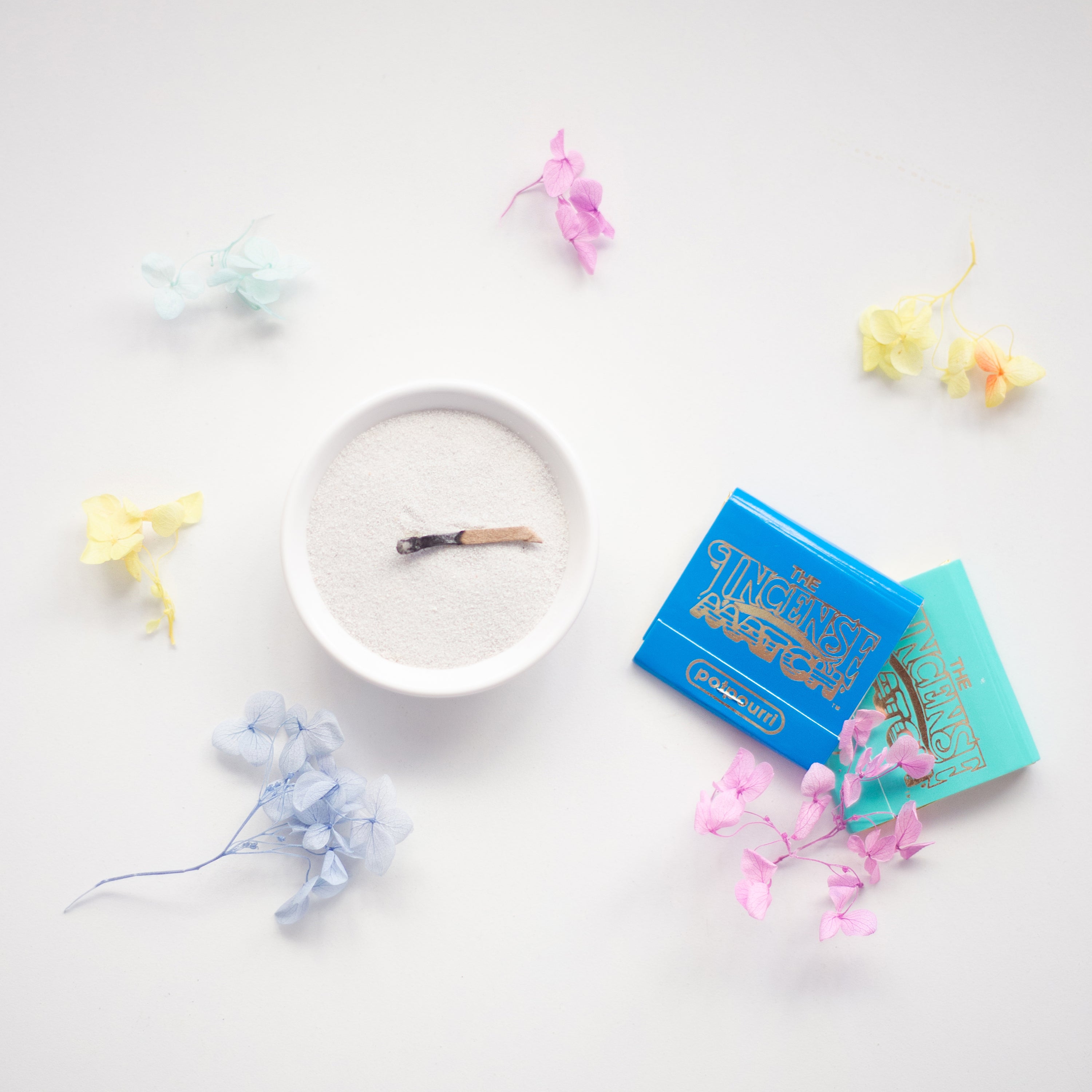 What is an Incense Match?
Exactly what it sounds like! It lights like a match & burns like Incense! Easy to travel with and ideal as an at-home air freshener. Wherever you want to add a fragrance or eliminate an odor, this handy little match refreshes any space instantly. This beautiful little kit makes the most thoughtful gift!

Included:
• Two incense Matchbooks (2 different scents - each contains 30 strikes and is foil wrapped)
• White ceramic bowl and white sand for safe burning.
• Beautifully wrapped with a colorful cotton twine bow and dried flowers.

Match Books come in 16 different fragrances which all smell fantastic! You will receive 2 scents paired together by us.

How to use: Fill your ceramic dish with the white sand provided & follow the directions inside each matchbook. You light the match, let it burn down a ¼ inch, blow it out, and lay it in your dish. Now it becomes a stick of Incense, emitting a wonderful smell. Enjoy!