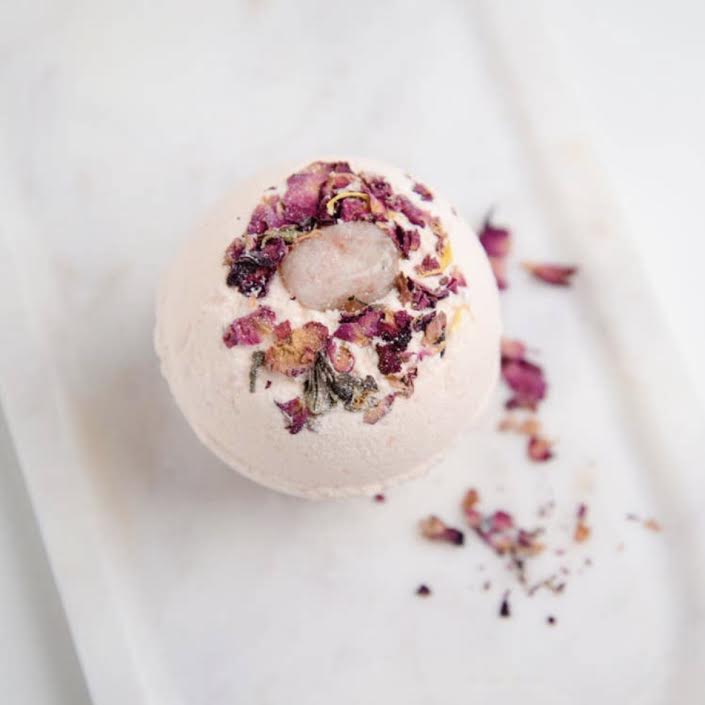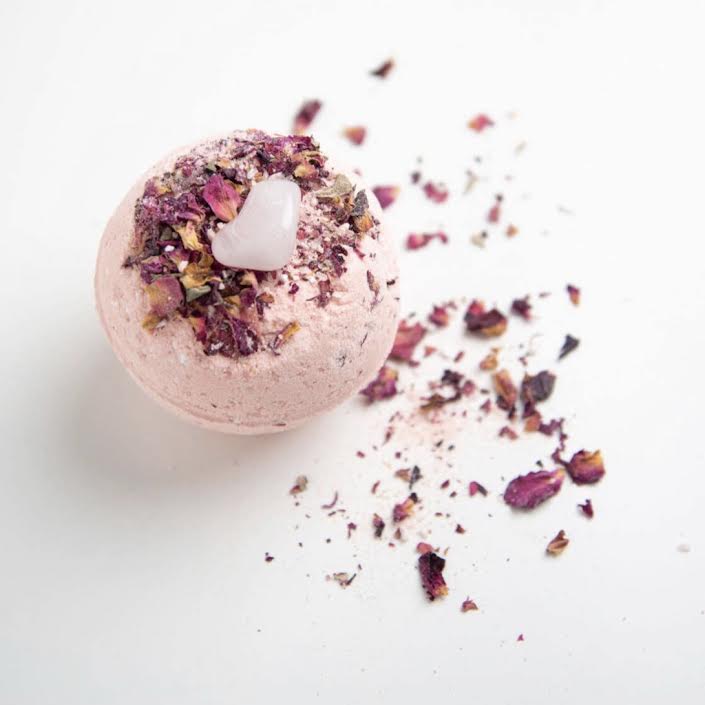 Infinite Love Rose Crystal Bath Bomb
Take Time To Nourish Your Body & Soul
The Infinite Love Crystal Bath Bomb was inspired to create a space of immense unconditional love to support you in your self-love journey. Its heavenly aromas of roses nourish your soul and body. Roses are packed with tons of health benefits, starting off with rejuvenating and hydrating your skin. It contains anti-aging properties and It's great for uplifting your mood and releasing stress. The Infinite Love Rose Crystal Bath Bomb is infused with rose quartz crystal, the stone of love—amplifying its effects.
As your Infinite Love bath bomb immerses into the water, envision it infusing the bath with loving energy. Imagine your bath illuminated with light as you visualize the pink waters as loving power. Step into the womb of unconditional love, healing you and loving you at your deepest core. You are loved. You are worthy. You are a powerful beacon of light.
7oz | Circumference: 9"
Organic
Handmade in the USA
The Maker:
Self Goddess provides nourishing tools to support you in your self-love journey. They are a crystal-infused self-love brand that integrates both aromatherapy and healing crystals to stimulate your soul and senses in a transformative way.
Infinite Love Rose Crystal Bath Bomb