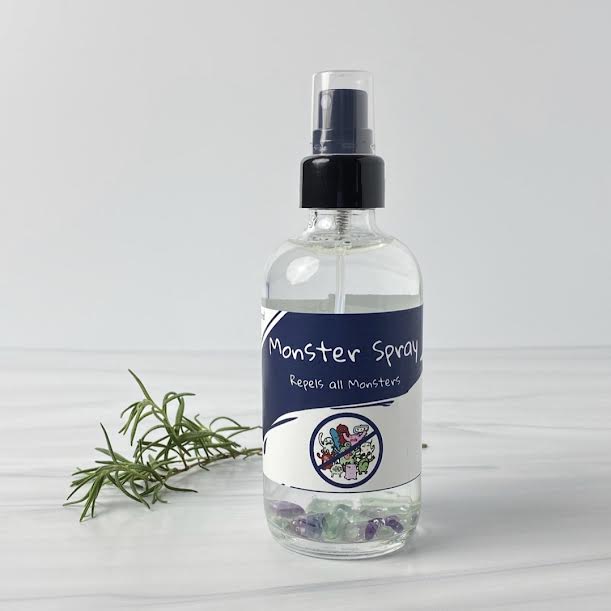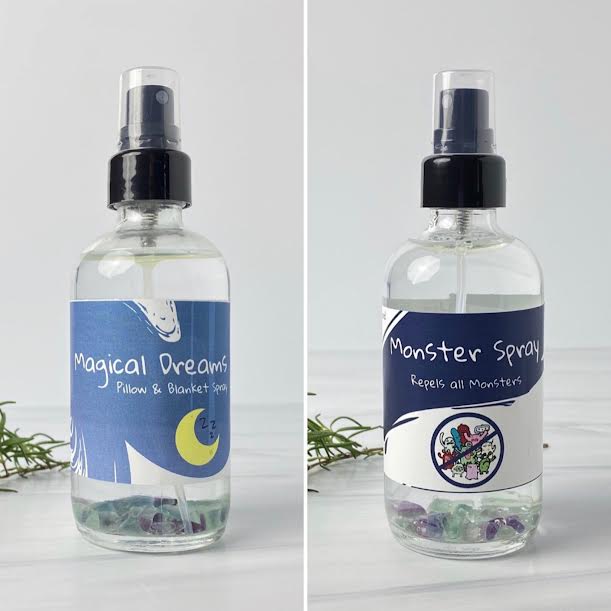 Crystal-infused lavender blanket and pillow spray for little ones to help them relax into sleep with the added benefits of repelling monsters :o)
Little ones are growing every day, and getting sufficient rest and sleep is very important. So give your little ones sweet dreams every night with these natural pillow sprays. The reassuring scent also functions as an effective sleep association tool as part of your bedtime routine toolkit.  
Monster Repelling Spray ... Everything you need to keep the monsters away. We understand that sometimes a monster spray is just not enough, so we have hunted far and wide to find the secret to keeping monsters away. We can't say much here, but we have found the magic secret! We left all the details in the letter at the bottom of the tin.
4 oz glass spray bottle
Handmade in the USA
The Maker:
Blooming Light Botanical Alchemy is a small, woman-owned, and operated business. With a mission to make aromatherapy easy by offering natural, therapeutic products to help you overcome or manage your stress. To promote your health & wellbeing, only organic or wild-harvested ingredients are used to create natural and preservative-free products. To provide safe, therapeutic blends, each has been professionally formulated & handcrafted by a certified professional aromatherapist. In addition, the essential oils have been tested for purity to ensure you are receiving the best quality with maximum therapeutic benefit.