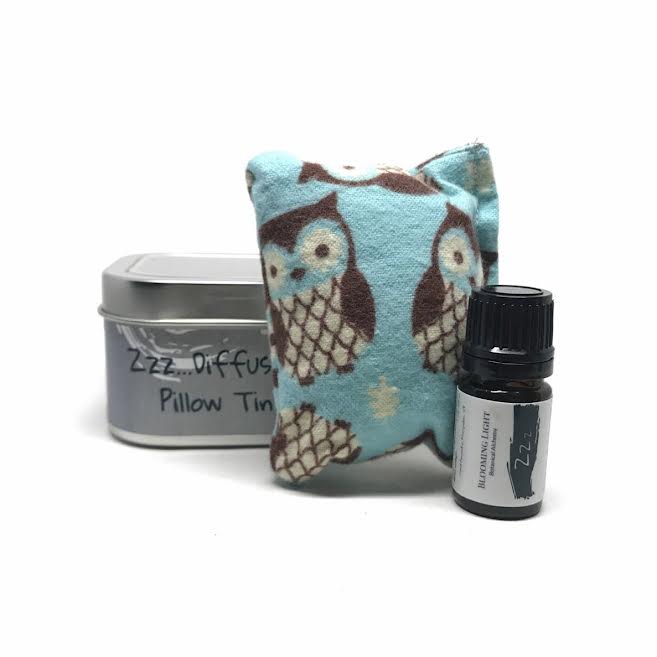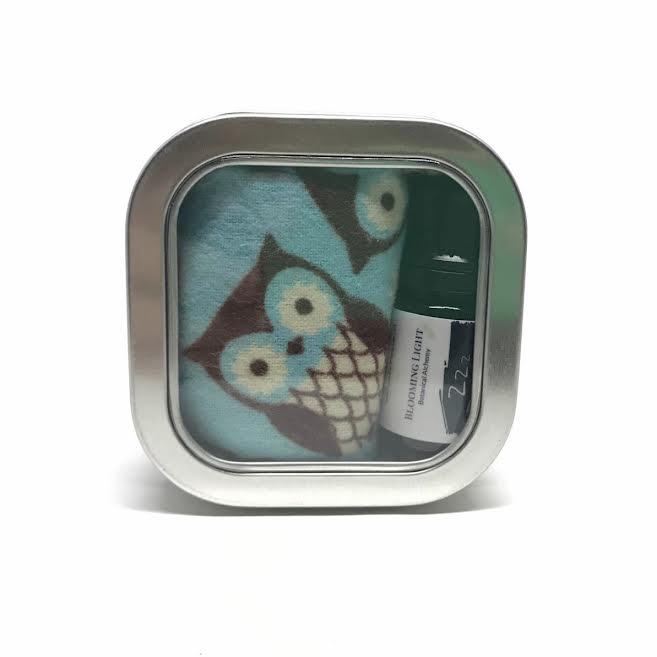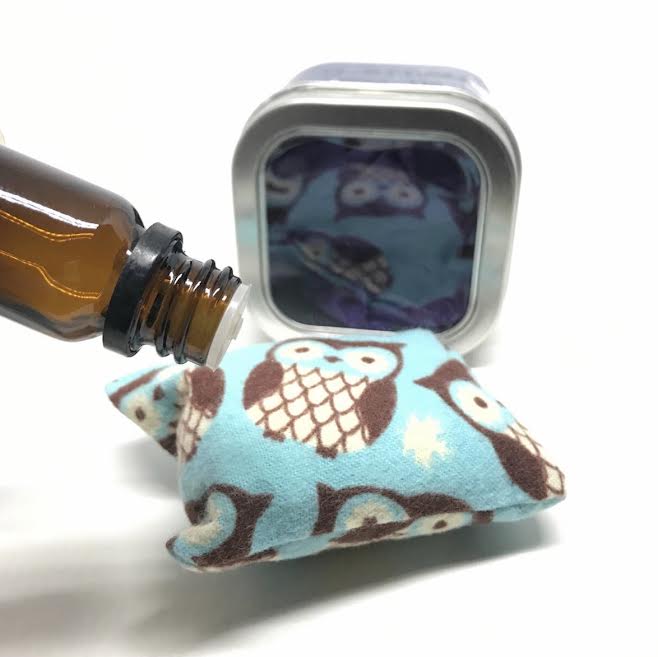 Snuggle up & Sweet Dreams!
Give your kiddos a good night's sleep with our Zzz... essential oil blend and diffuser pillow. This natural sleep aid helps to calm the mind, promote relaxation and induce sleep. It works wonders with insomnia relief as well as for those looking to improve their quality of sleep.
Use: Place a drop of the Zzz.. essential oil blend onto the diffuser pillow. Then tuck it into your pillowcase between the pillow and the top of the pillowcase. Snuggle up and Sweet Dreams!
The tin includes a 5 ml bottle of Zzz... essential oil blend and a 2"x 2" fleece diffuser pillow.
Dimensions
3" l x 3" w x 3" h
Handmade in the USA
The Maker:
Blooming Light Botanical Alchemy is a small, woman-owned, and operated business. With a mission to make aromatherapy easy by offering natural, therapeutic products to help you overcome or manage your stress. To promote your health & wellbeing, only organic or wild-harvested ingredients are used to create natural and preservative-free products. To provide safe, therapeutic blends, each has been professionally formulated & handcrafted by a certified professional aromatherapist. In addition, the essential oils have been tested for purity to ensure you are receiving the best quality with maximum therapeutic benefit.