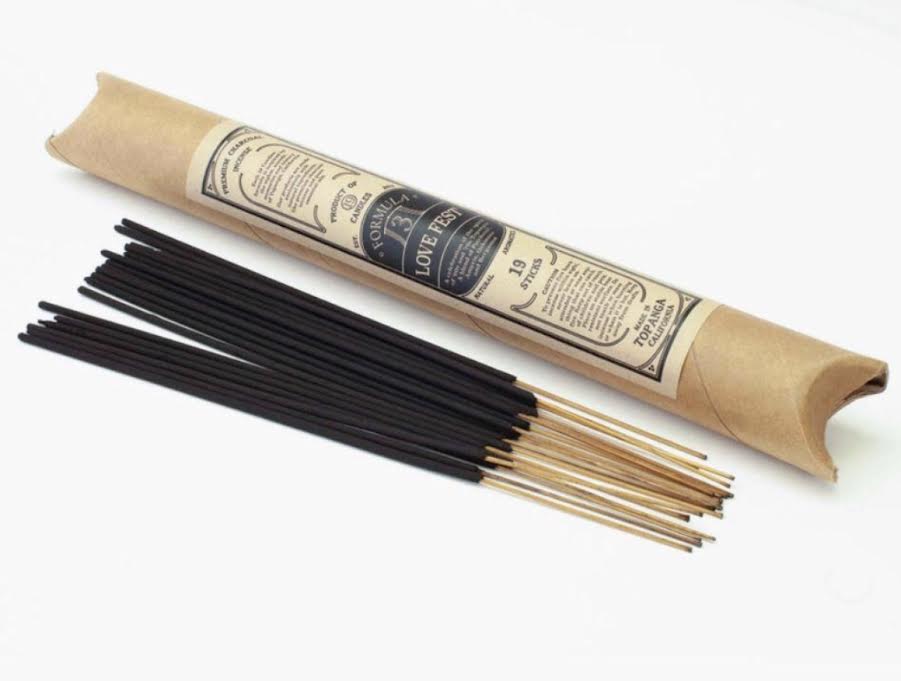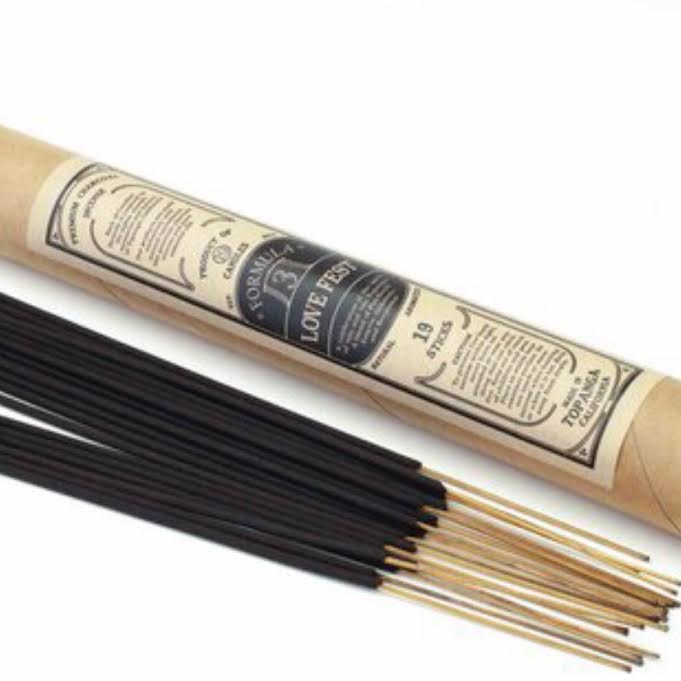 Love Fest Incense
Premium charcoal incense and natural essential oils
Created for celebrations and communal settings, 19 Candles Incense sets the stage for your inspirational moments!

'Love Fest' is inspired by the beachside Topanga lifestyle of the '60s. The spirit of creativity and independence guided a small community of artists, surfers, and dreamers that lived just off the beach at the base of the canyon. Now just marshland, the old "Rodeo Grounds," witnessed a lifestyle that didn't exist anywhere else - this is 19 Candles tribute to that place.

Notes: wood, leather, sweet
Essential oils: patchouli (top note), amyris, oakmoss, bergamot
Package contents: 19 Sticks

The Maker:
Scents can evoke a memory, a place, or an emotion. 19 Candles developed a collection of natural candles and incense, inspired by personal experiences in Topanga Canyon, California.
All products are entirely made by hand in their studio, using natural non-GMO ingredients. Even the cardboard packaging is recycled material, and all the labels are printed locally on vintage letterpress machines.
19 Candles was an ancient Celtic ritual - a part of the Imbolc: A festival marking the beginning of spring.