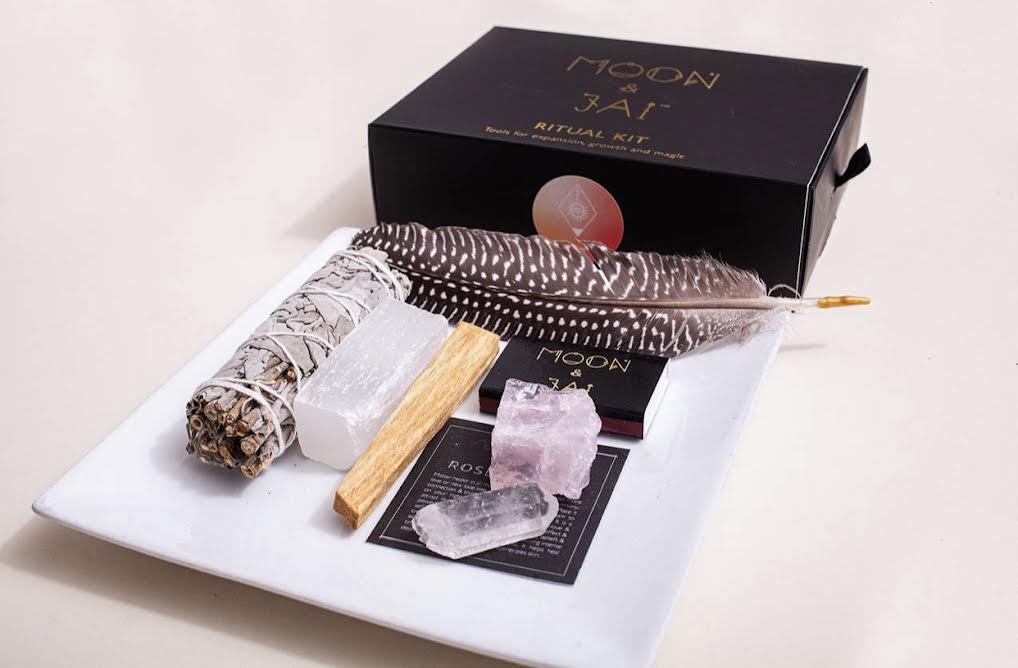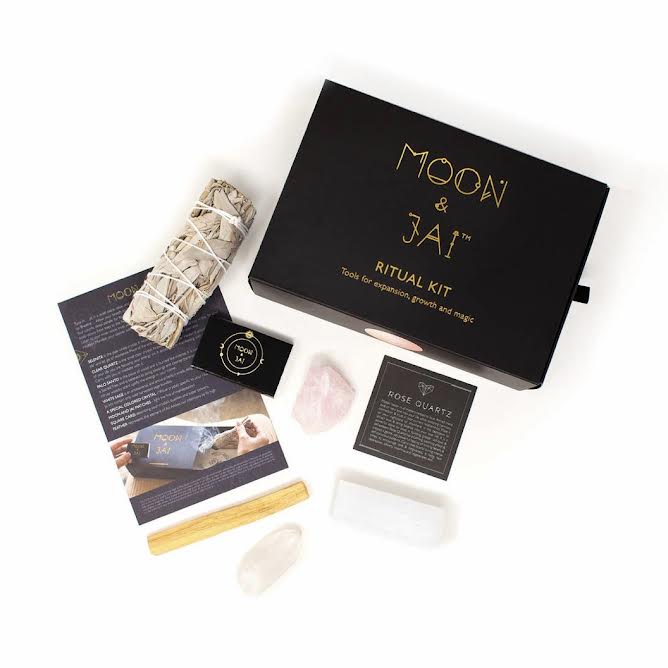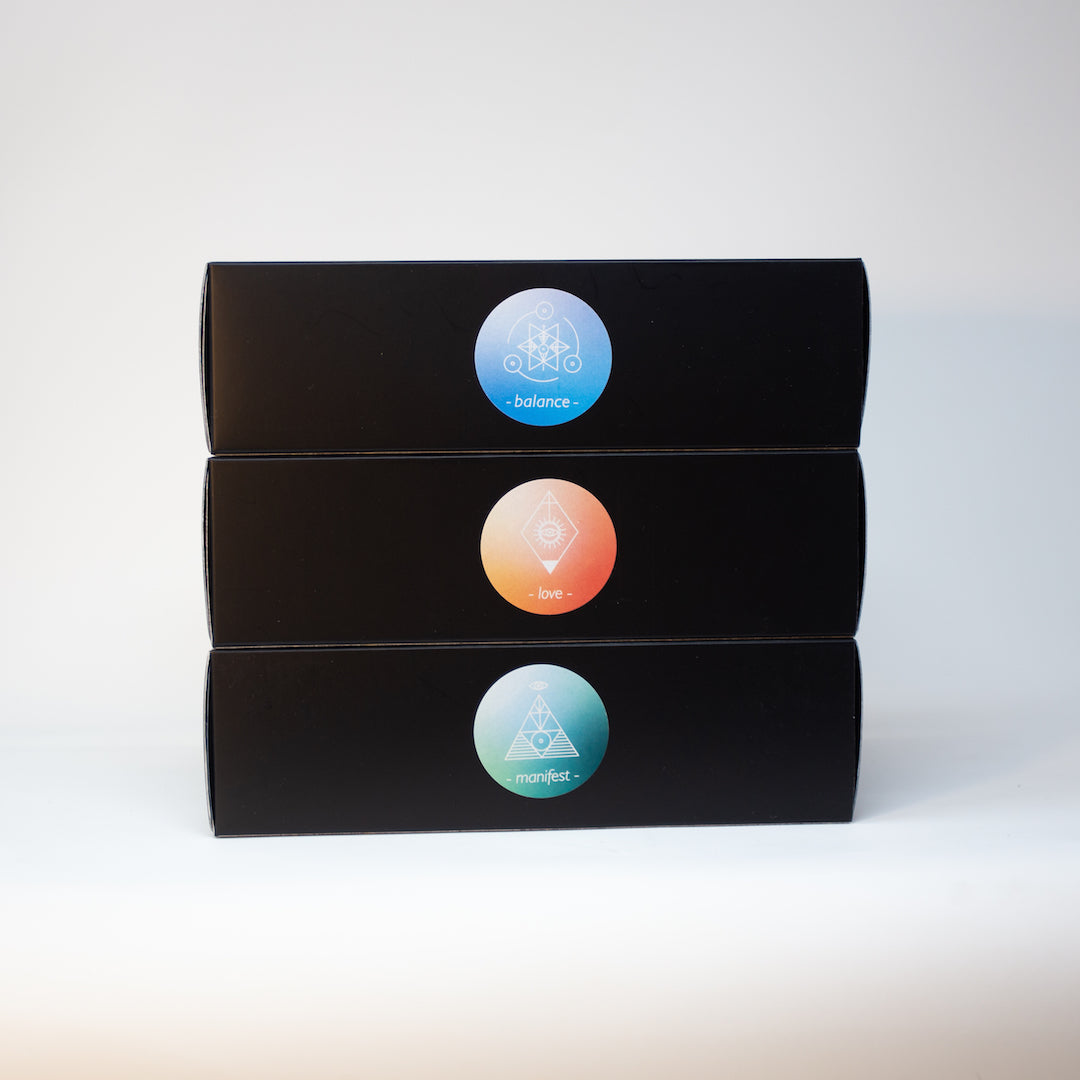 Are you ready to create the LOVE you TRULY desire and DESERVE?
We've got you! Allow LOVE Ritual kit to assist you on the journey! Moon and Jai create "MAGIC IN A BOX" Ritual Kits that support you in manifesting desires!
The LOVE ritual kit includes:
~Raw rose quartz crystal
~Clear quartz point
~Fragrant sage smudge wand
~Aromatic Palo Santo
~Raw Selenite wand
~Moon + Jai matches
~Ritual scroll
~complete directions on magical ways to perform your ritual + crystal healing powers & care instructions.

Dimensions
7" l x 5" w x 2" h
Handmade in the USA
The Maker:
Moon and Jai immerse themselves in magic daily and love to inspire others to explore their magical powers! Their home is our Sacred Space; they smudge it often, infuse it with crystals, and set intentions every day- knowing just how powerful these practices are. In addition, they desired to create elegant kits to inspire deep self-care and intentional living. Creating Moon & Jai is their contribution to spreading the ripple effect of an inspired life.