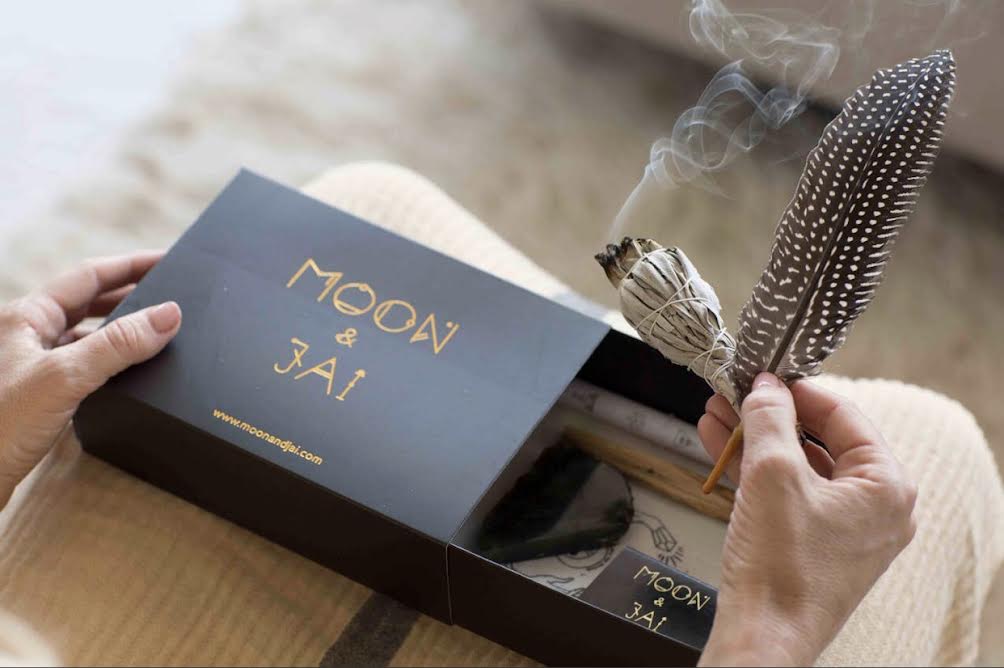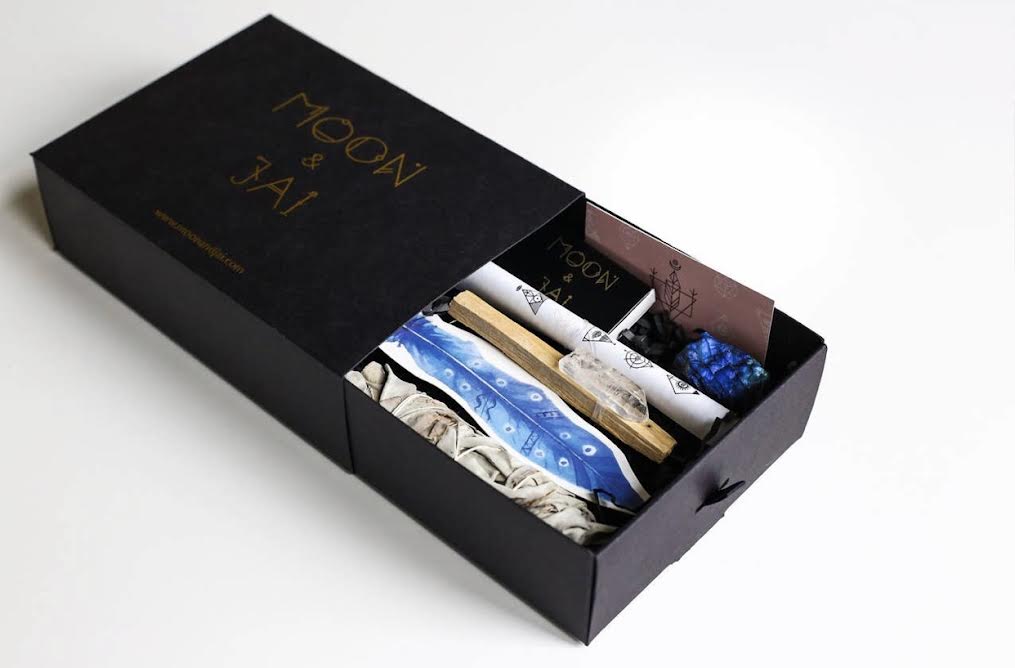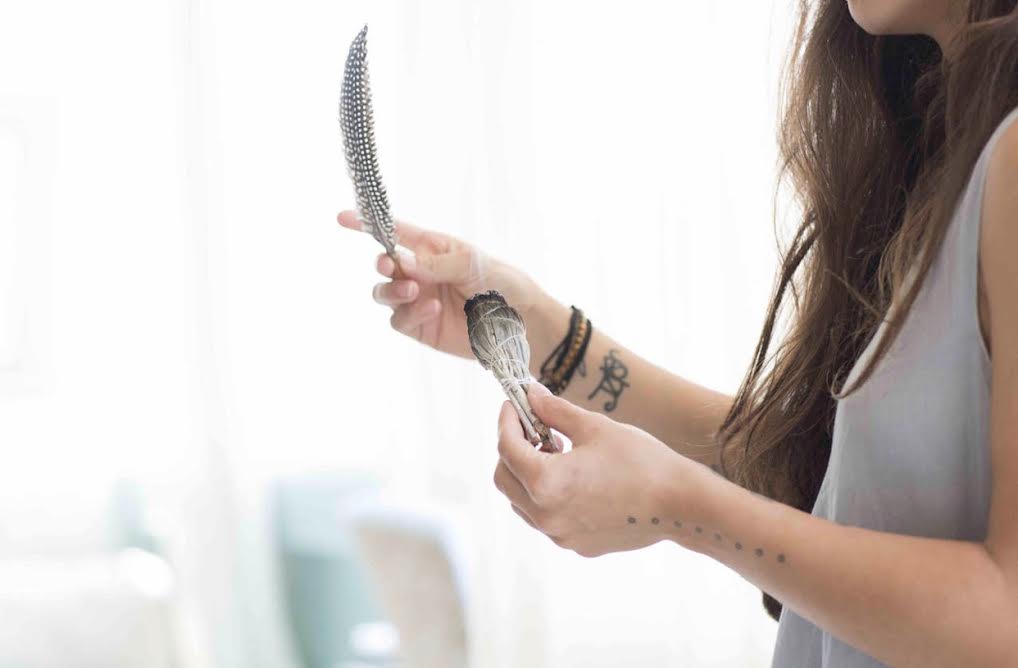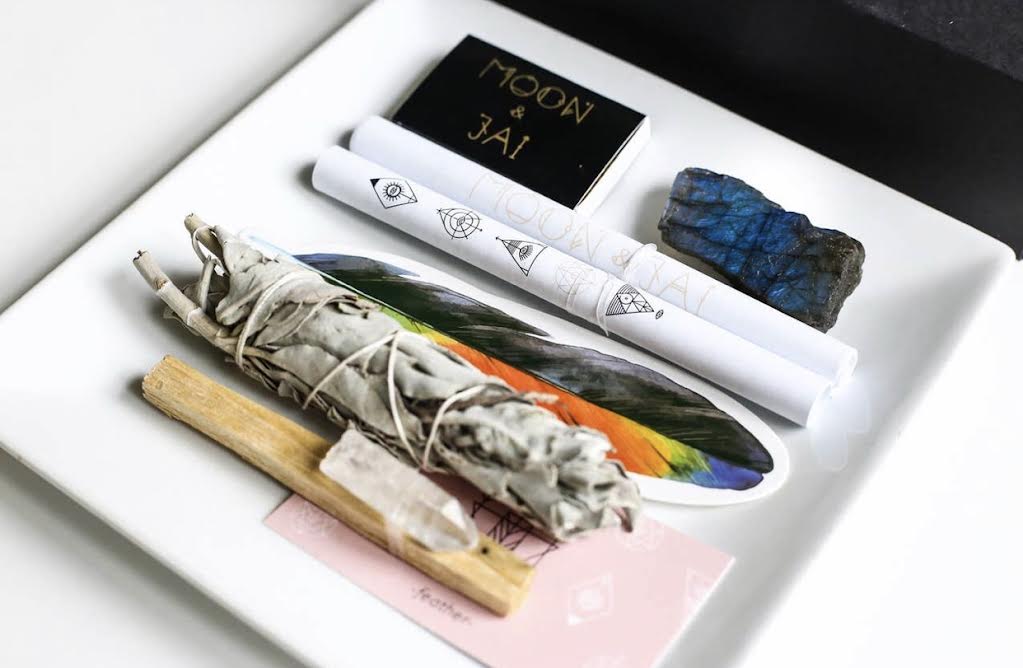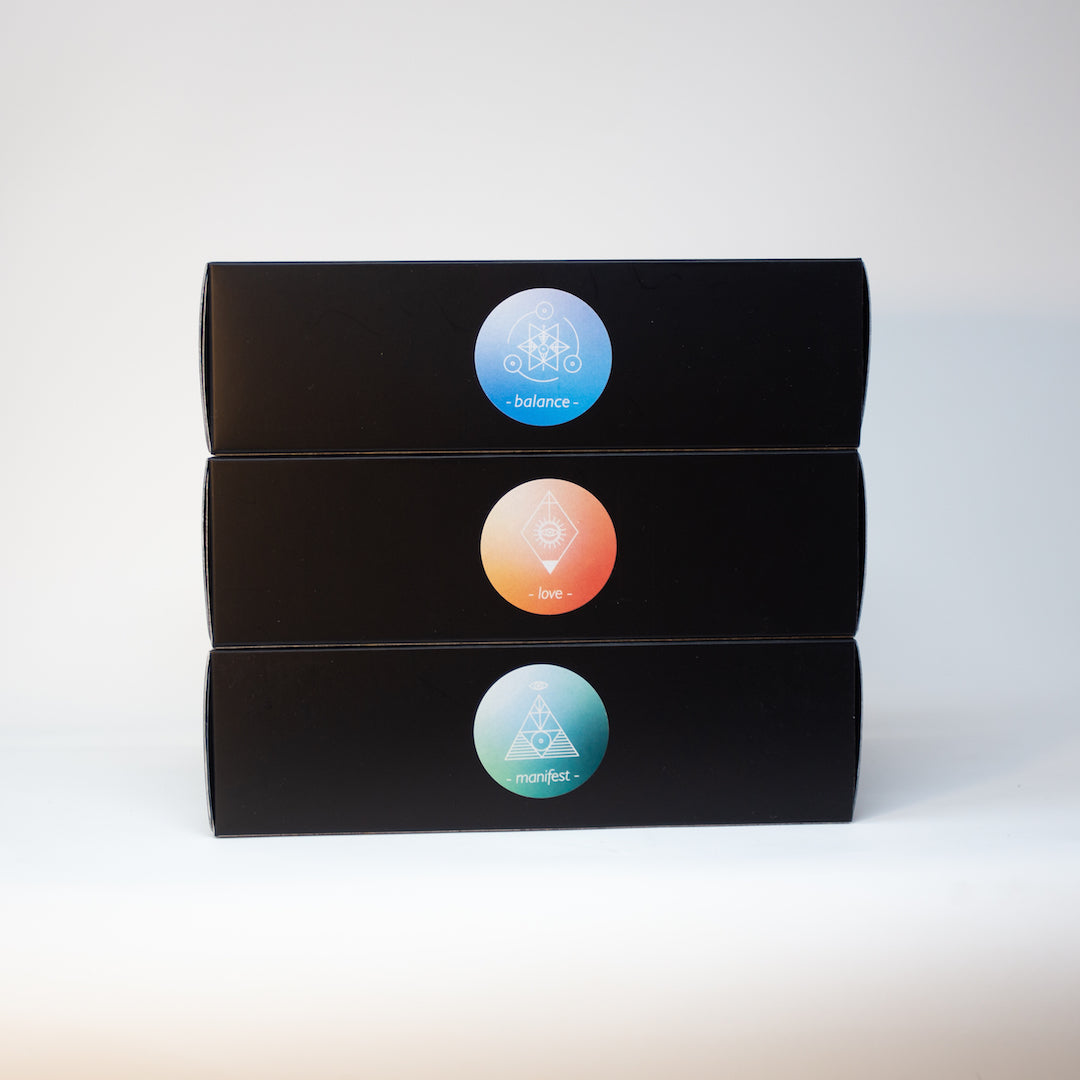 The perfect 'tool kit' for creating magic & manifesting your desires!
Each Kit is Blessed, cleansed, moon bathed & infused with MANIFEST frequency.

Kit includes:

~ Potent rough crystal
~ Clear quartz point
~ Palo Santo
~ White Sage
~ Selenite wand
~ Moon & Jai matches
~ Ritual + Crystal qualities scroll: directions on performing the ritual, crystal healing & care ~ Intention setting bookmark
Dimensions
7" l x 5" w x 2" h
Handmade in the USA
The Maker:
Moon and Jai immerse themselves in magic daily and love to inspire others to explore their magical powers! Their home is our Sacred Space; they smudge it often, infuse it with crystals, and set intentions every day- knowing just how powerful these practices are. In addition, they desired to create elegant kits to inspire deep self-care and intentional living. Creating Moon & Jai is their contribution to spreading the ripple effect of an inspired life.