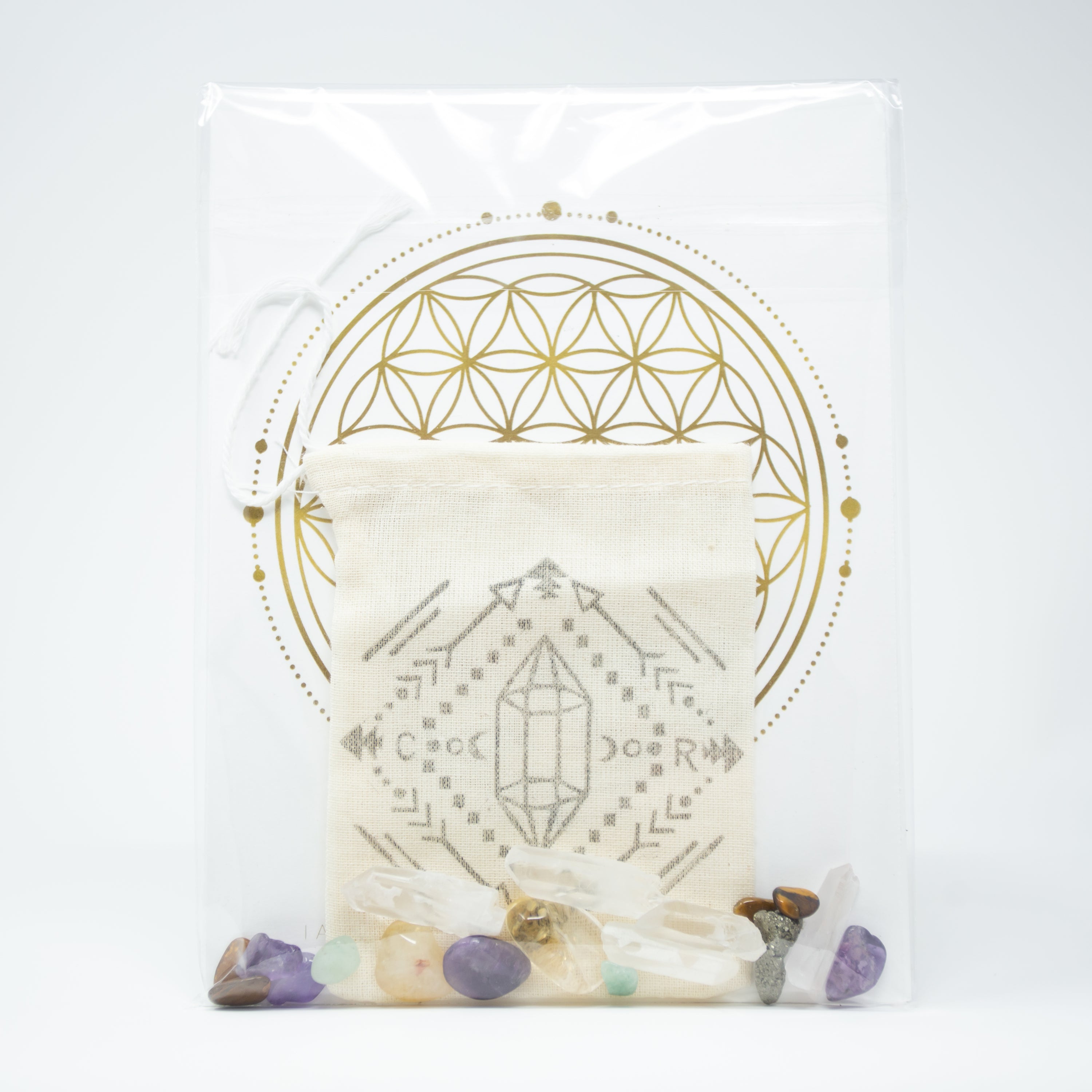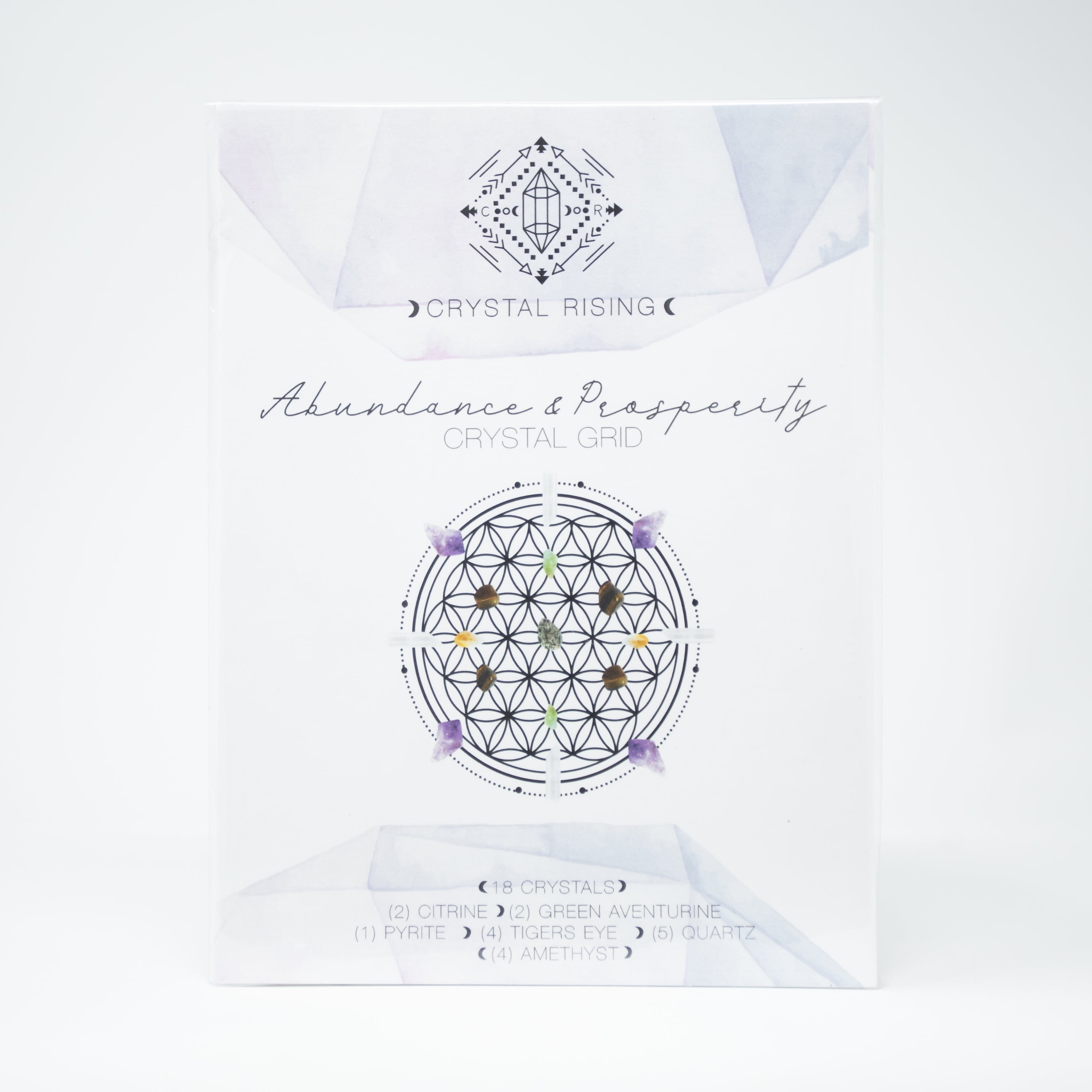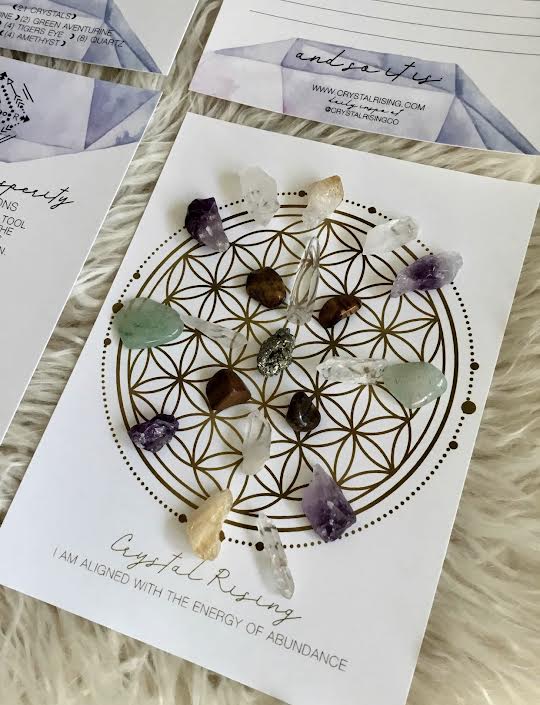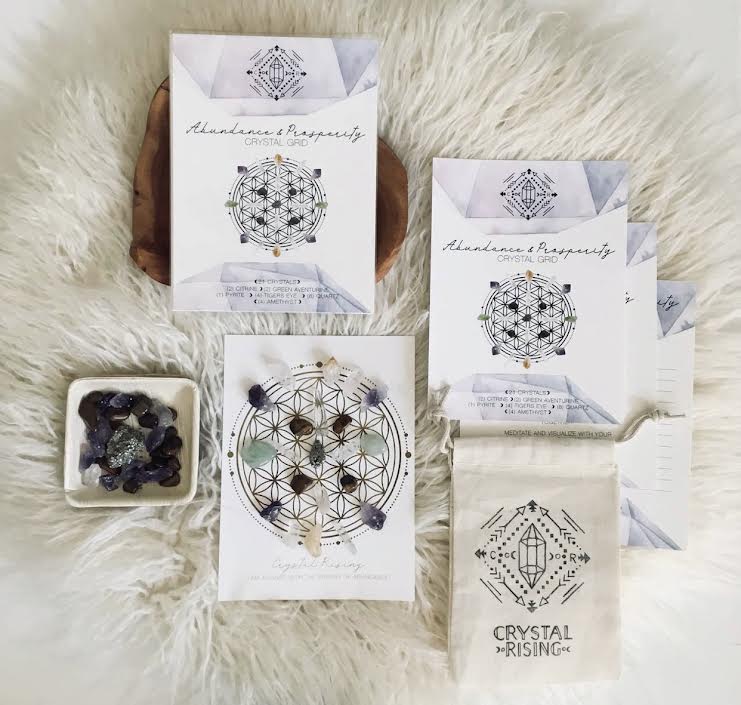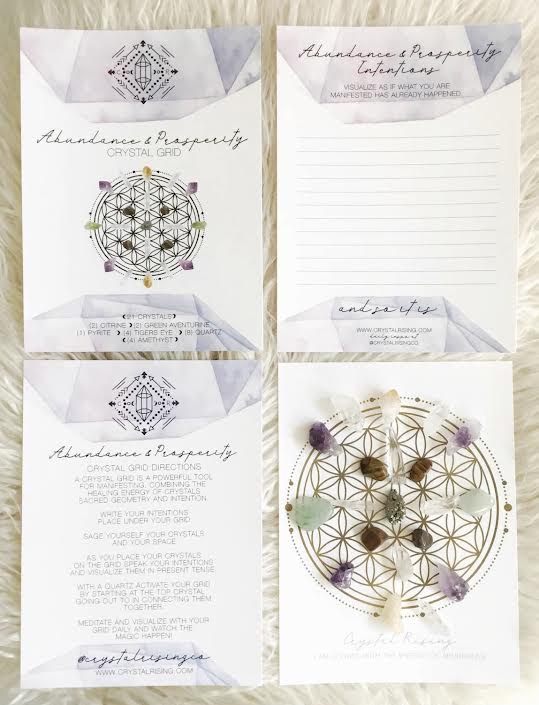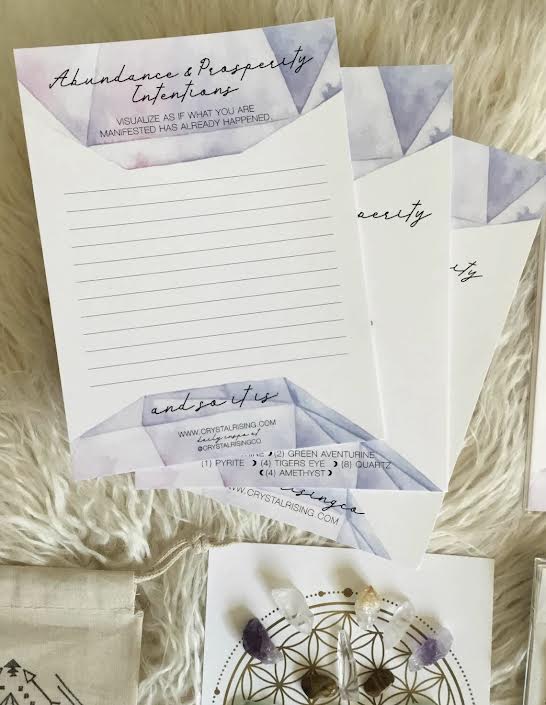 Mini Crystal Grid Ritual Kit
Super Charge Your Life!
Invite the beauty of healing energy into any sacred space with a Flower of Life Crystal Grid Board. Designed to align and amplify the energy of a crystal collection, this board marries the divine nature of sacred geometry with the dearest intentions, creating a powerful tool for manifestation and transformation.
The kit includes everything you need to create your own crystal grid. This one is set for manifesting abundance. It comes with a flower of life sacred geometry, (21) mini crystals, crystal grid tutorial, intention worksheet with instructions, and an organic cotton muslin bag.
Dimensions
5" l x 7" w x 0.3" h
Handmade in the USA
The Maker:
Kathleen Martinez-Golik is a Crystal Healer, Intuitive, and Designer. A spiritual guide aligning you to access your highest version. As a Native New Mexican, she is connected to the earth's energy, and it runs deep through her and her designs. She bridges the gap between energy and design in high vibrational crystal sets, gifts, and accessories. In her bright studio, each piece is designed, hand-lettered, and curated by herself. The crystals used are set with intention and sourced directly from mines, ready to protect, heal and thrive.
Mini Crystal Grid Ritual Kit