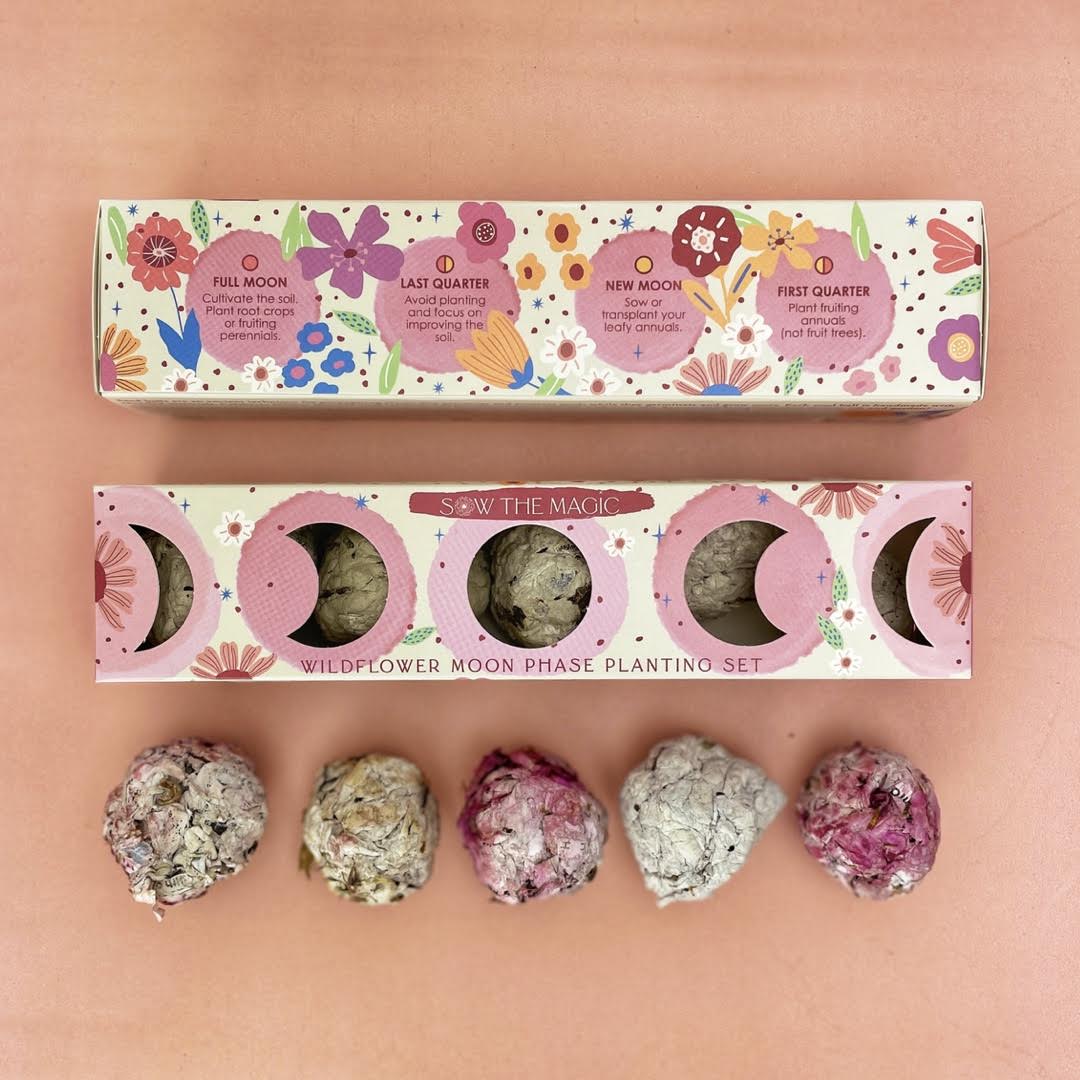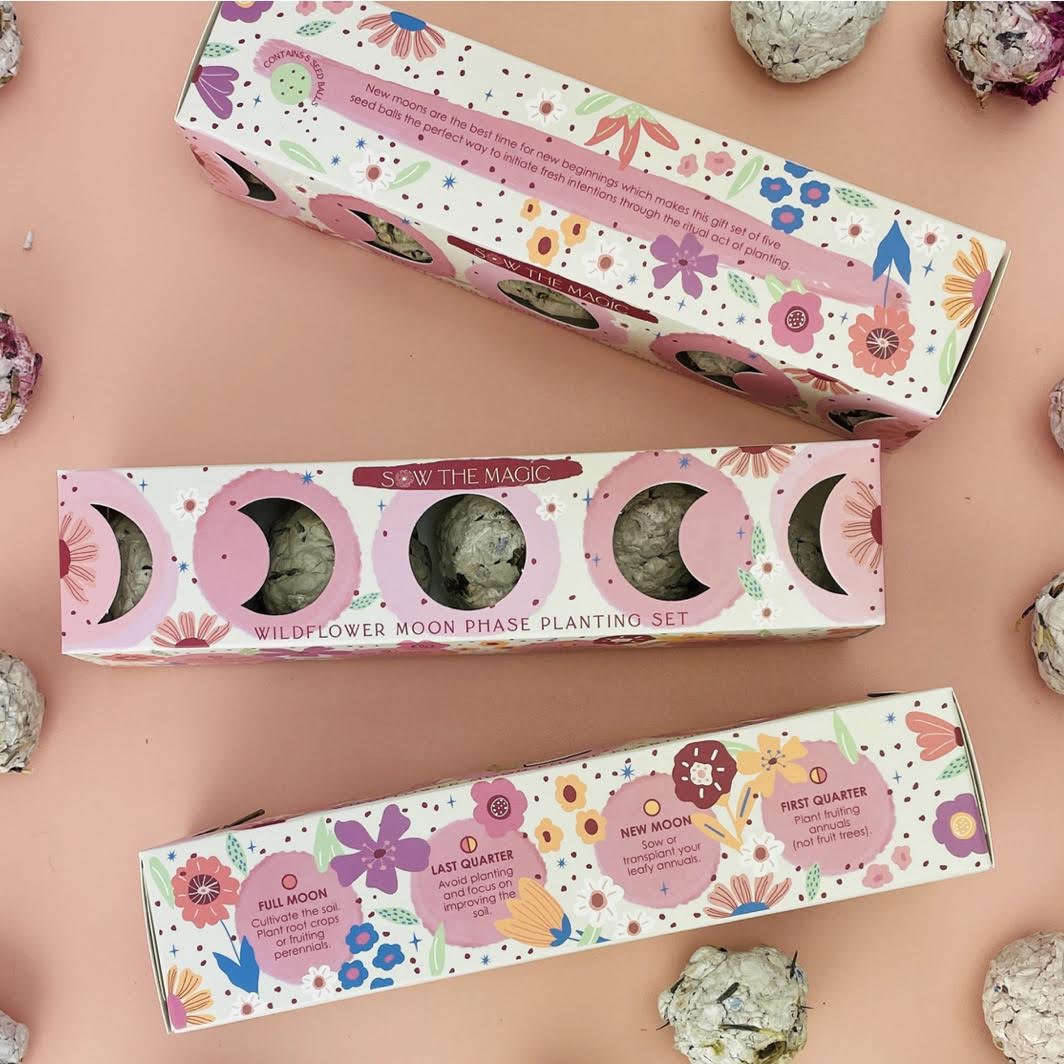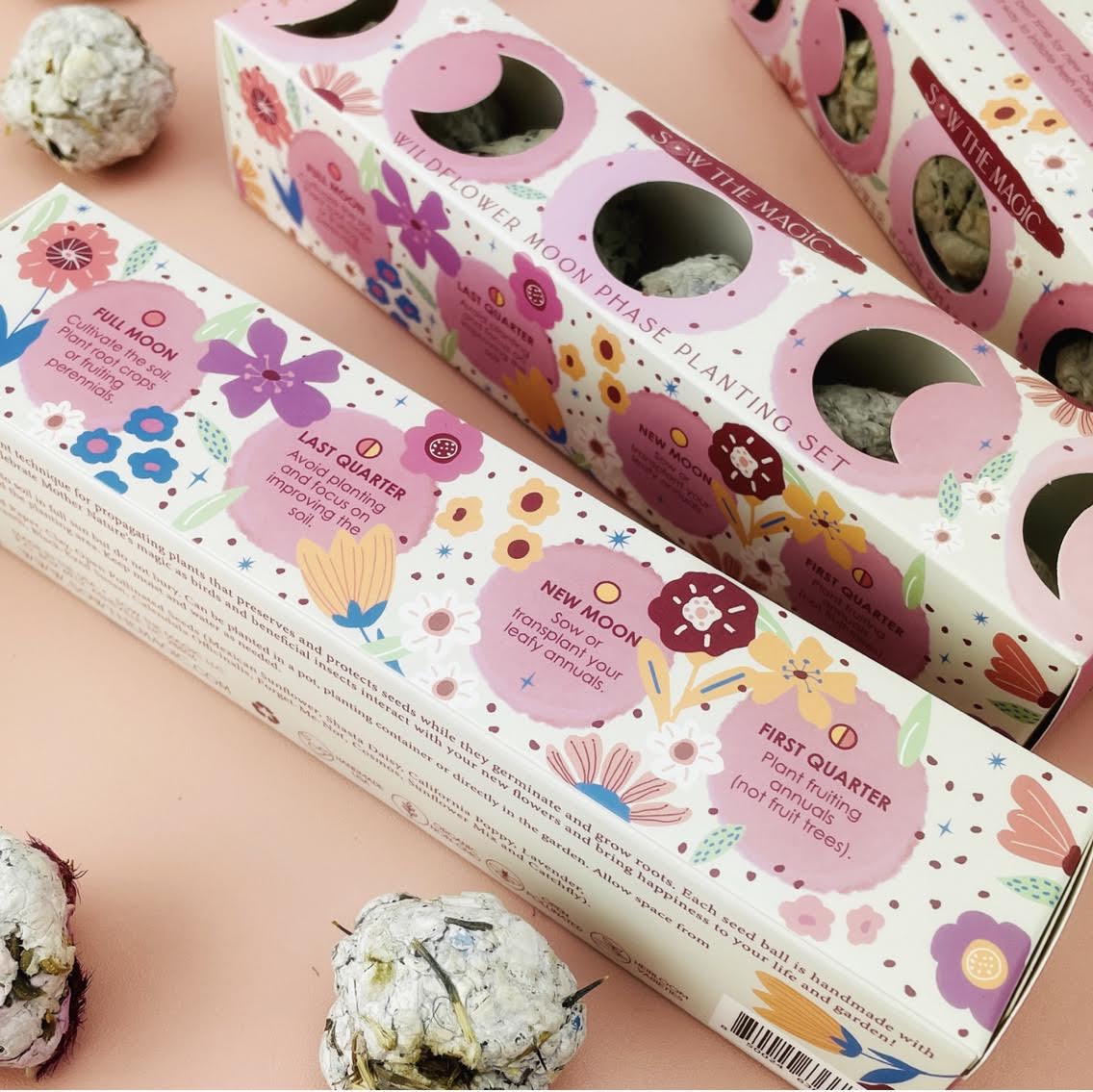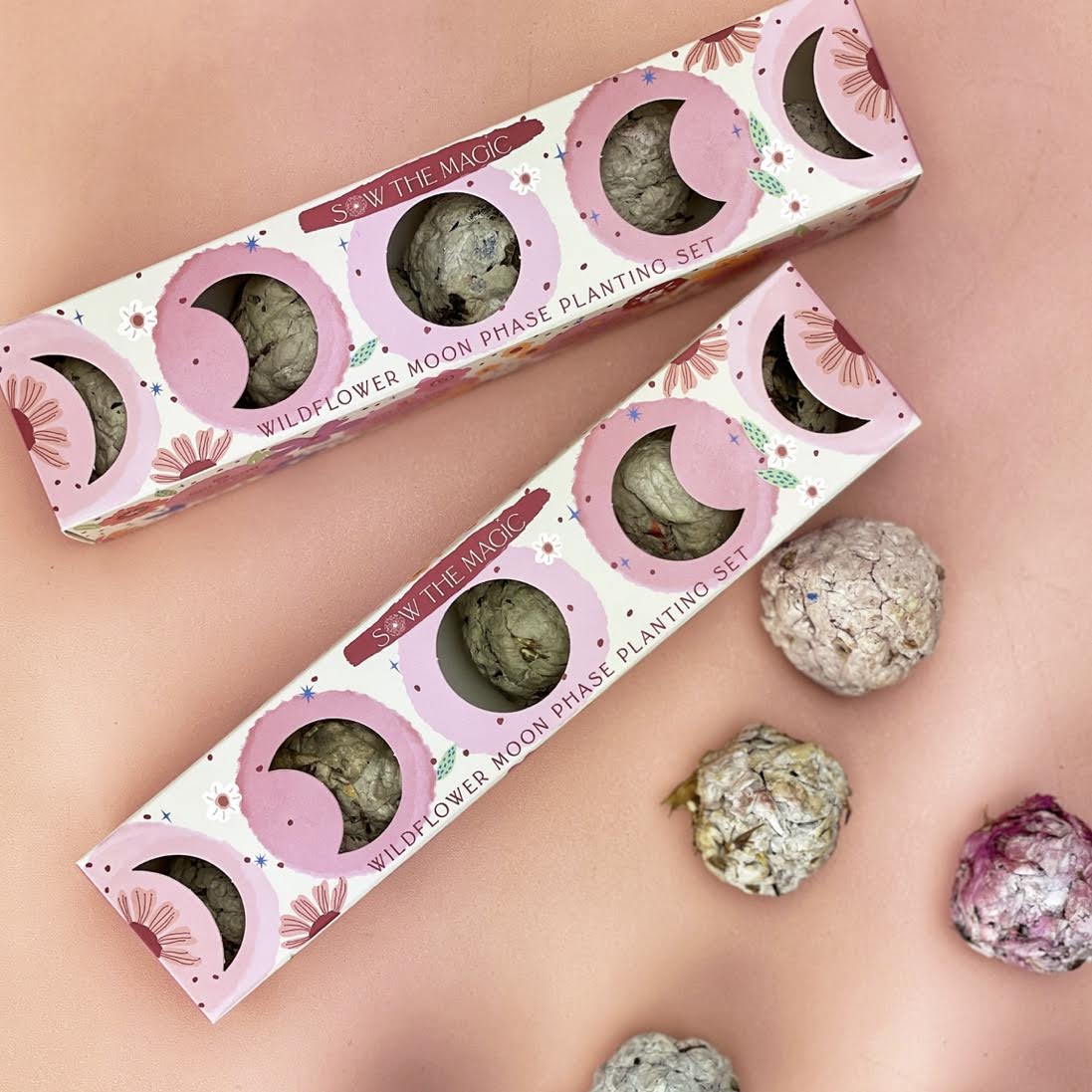 Moon Phase Wild Flower Seed Planting Set
New moons are the best time for new beginnings, making this gift set of five seed balls the perfect way to initiate fresh new intentions through the ritual act of planting.

Each seed ball is handmade with recycled materials! The wild and colorful assortment of flowers brings an abundance of happiness to your life and garden. So, celebrate the magic of Mother Nature as birds and beneficial insects interact with your new plants! Seed balls are a fantastic ancient technique for propagating plants that preserve and protect seeds while germinating and growing roots.

Simply plant in the garden or your favorite pot or planting container!

Contains; Recycled Paper, Clay, Open Pollinated Seeds (Mexican Sunflower, Shasta Daisy, California Poppy, Lavender, Red Garnet Amaranth, Black-Eyed Susan, Calendula Officinalis, Forget-Me-Not, Cosmos, Sunflower Mix, and Catchfly.

Reputable seed stewards in the USA sustainably source all seeds. The seeds are open-pollinated and/or heirloom varieties. All seeds are Non-GMO and 100% organic.

Handmade in the USA

The Maker:

'Sow The Magic' was inspired by a singular enchantment with Mother Nature and a love of mystic designs. Their family believes the answers to life are already at your fingertips in the form of plants, herbs, and ancient wisdom. Each item they make is intended to expand intuition, practice your magic, and cultivate a healing garden. Seeds teach us to love our planet! Whether for your garden or given as the perfect gift, their goal is to create moments of lasting intention that benefit the Earth. 
Moon Phase Wild Flower Seed Planting Set