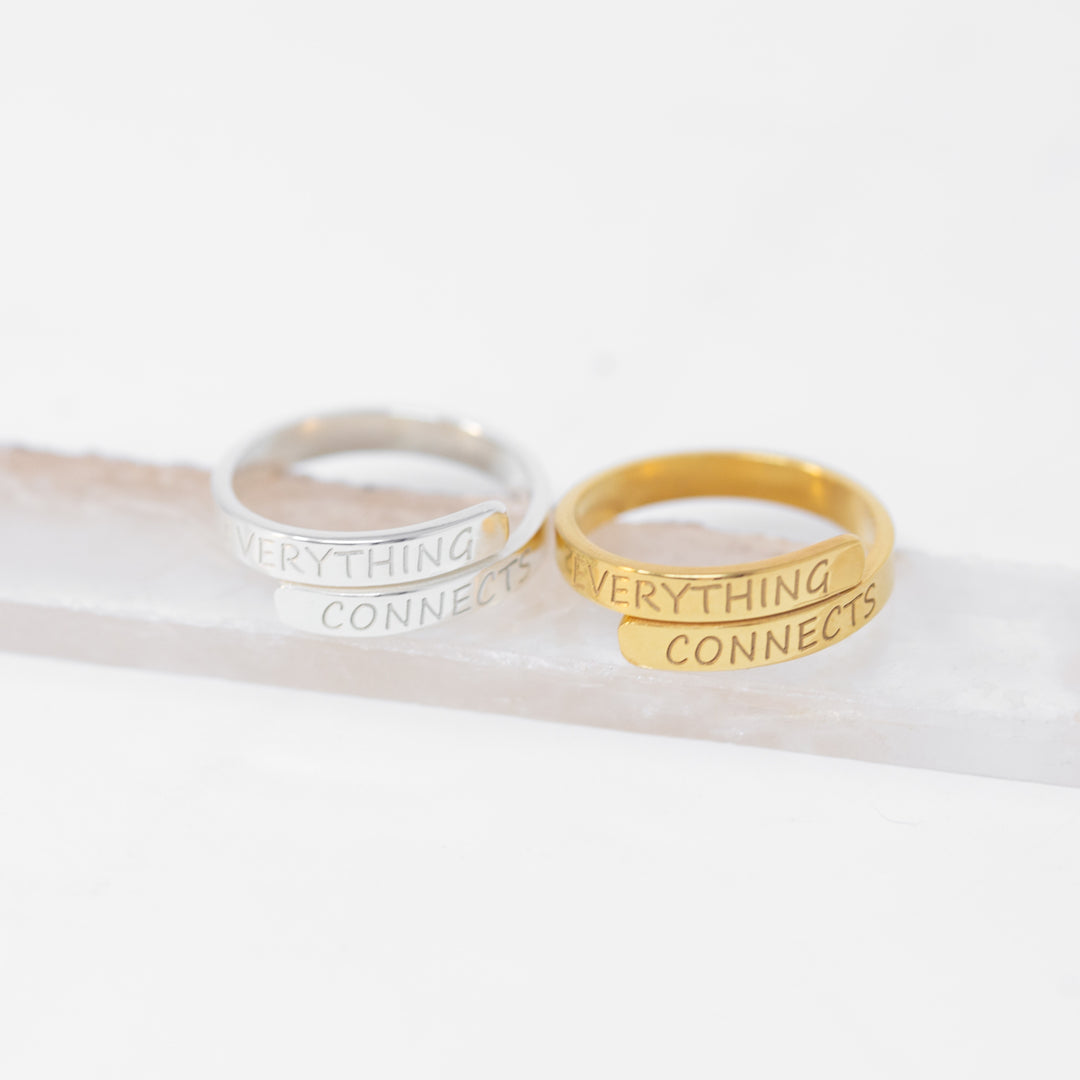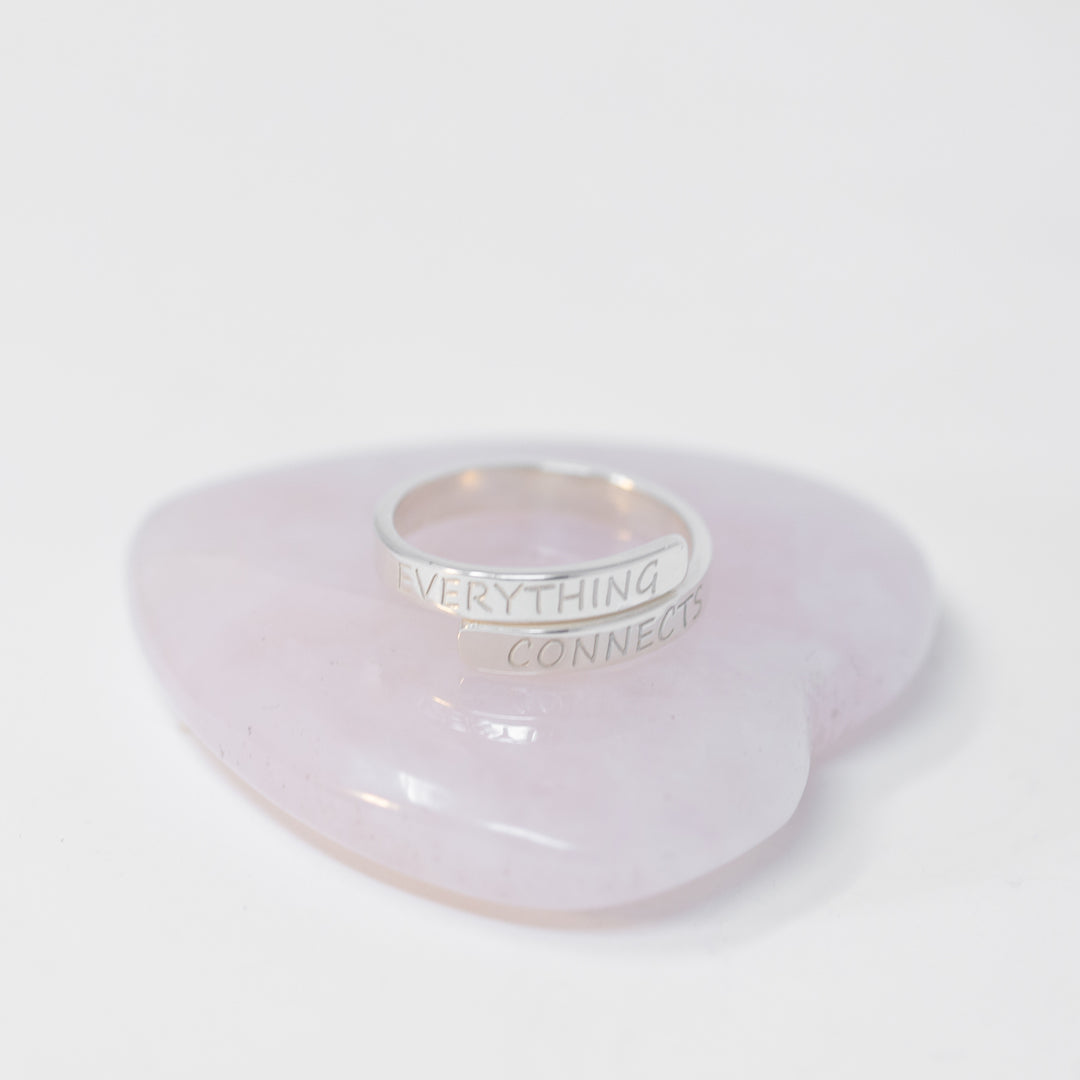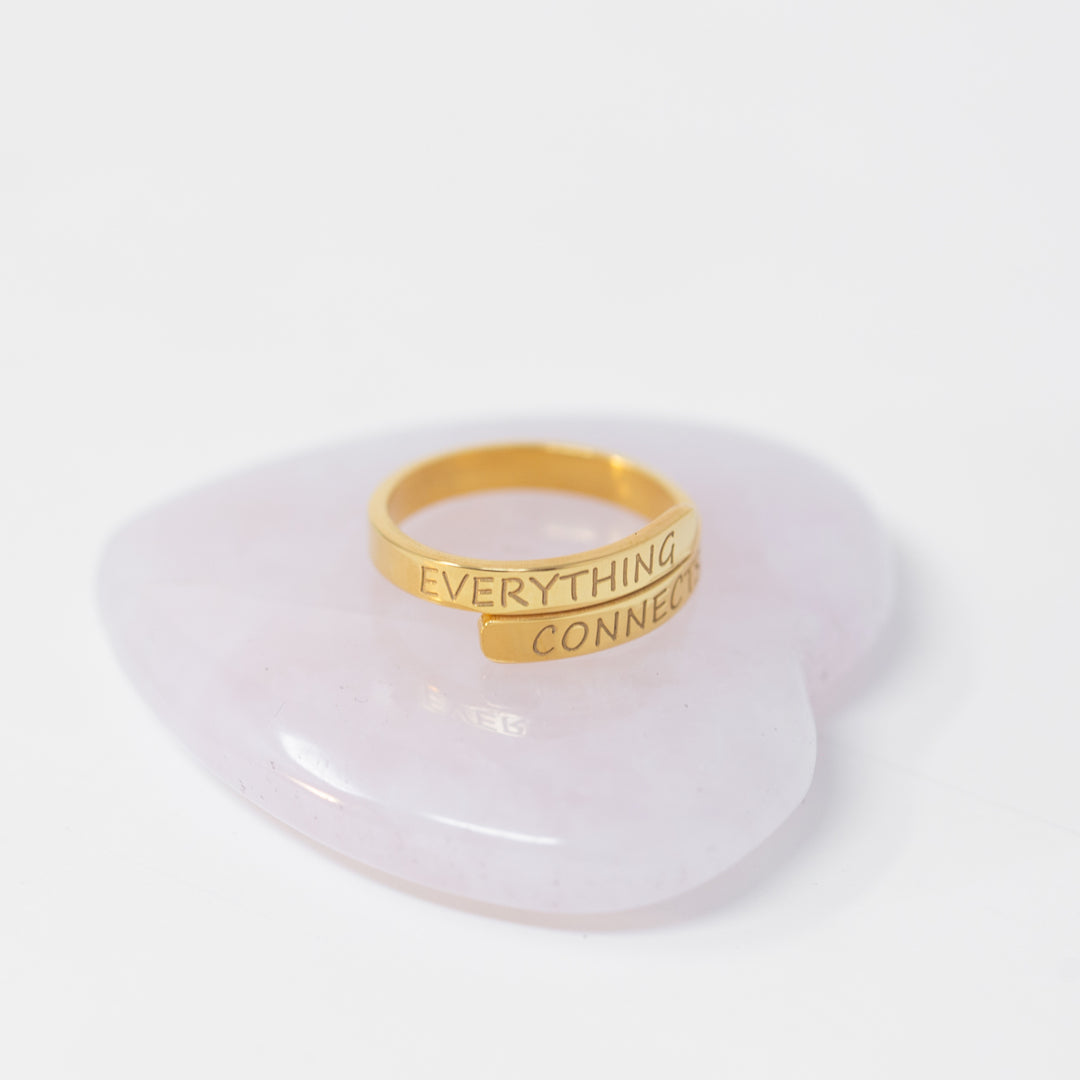 My Mantra Wrap Ring│EVERYTHING / CONNECTS
Your mind is astonishingly powerful. Focus that power on the good things!
Your thoughts create the landscape in which you experience life. Let your thoughts center around all that you love, respect, admire and treasure. Give positive power to each of your moments by giving positive focus to your thoughts.
EVERYTHING CONNECTS
It's a big world we live in, and we pass by thousands of people in our lifetime who we never get the chance to meet. But the ones we do happen to lock eyes or share a handshake with all add a little something to the puzzle. For some, it may be only a tiny piece, and some might end up completing it; It could take a while for the whole picture to reveal itself, but eventually, EVERYTHING CONNECTS and comes to light, as everything works out just the way it's supposed to.
Material: 925 Sterling Silver or 14K Gold Plated (over 925 Sterling Silver).
Sizes: 6 or 7
The Makers:
This collection was a fun collaboration between Judy Kaye (Owner of the Good Vibrations Shop) and Baler Jewelry, a talented Turkish-based Jewelry artist. All pieces were created and blessed with love, light, and, most of all, magic!
My Mantra Wrap Ring│EVERYTHING / CONNECTS