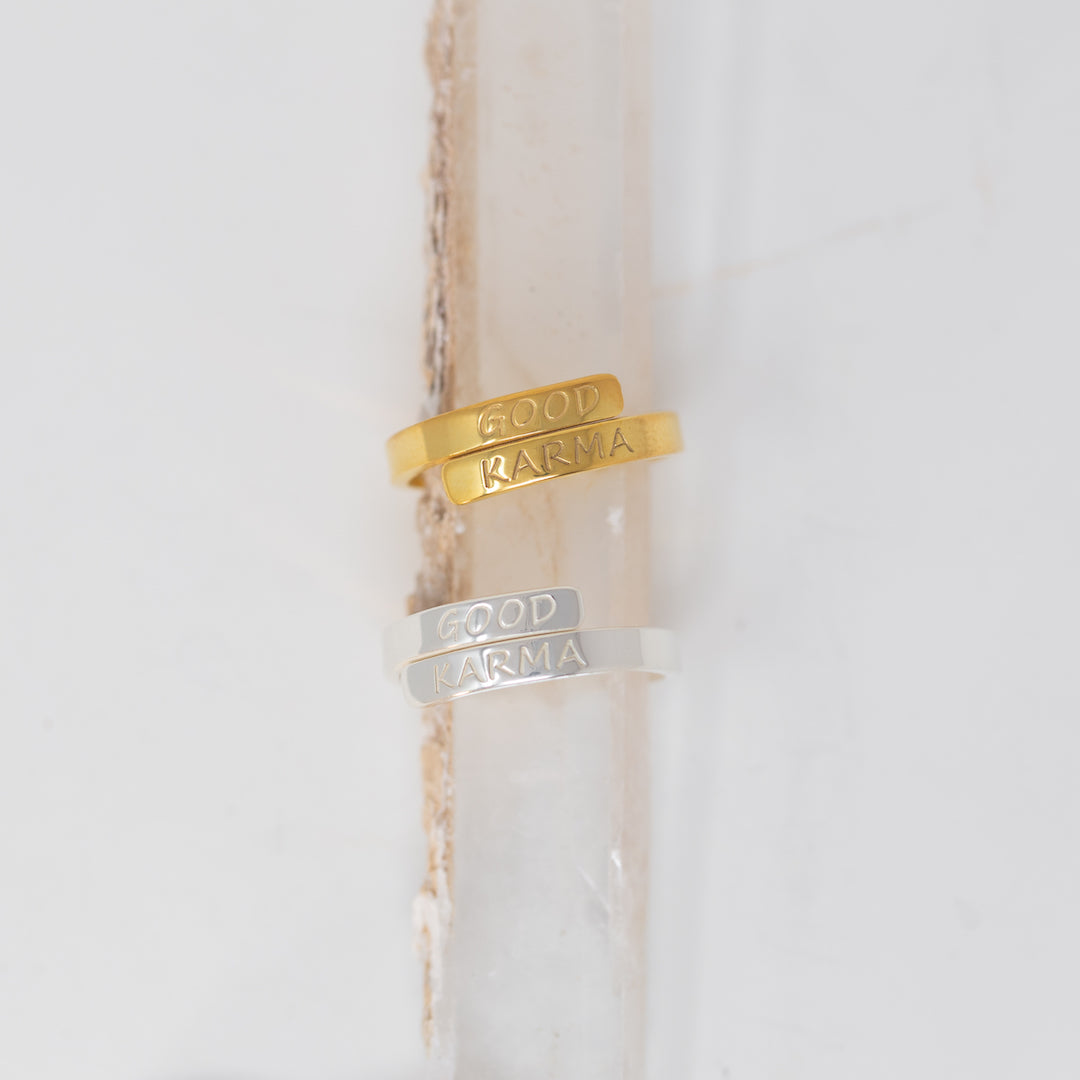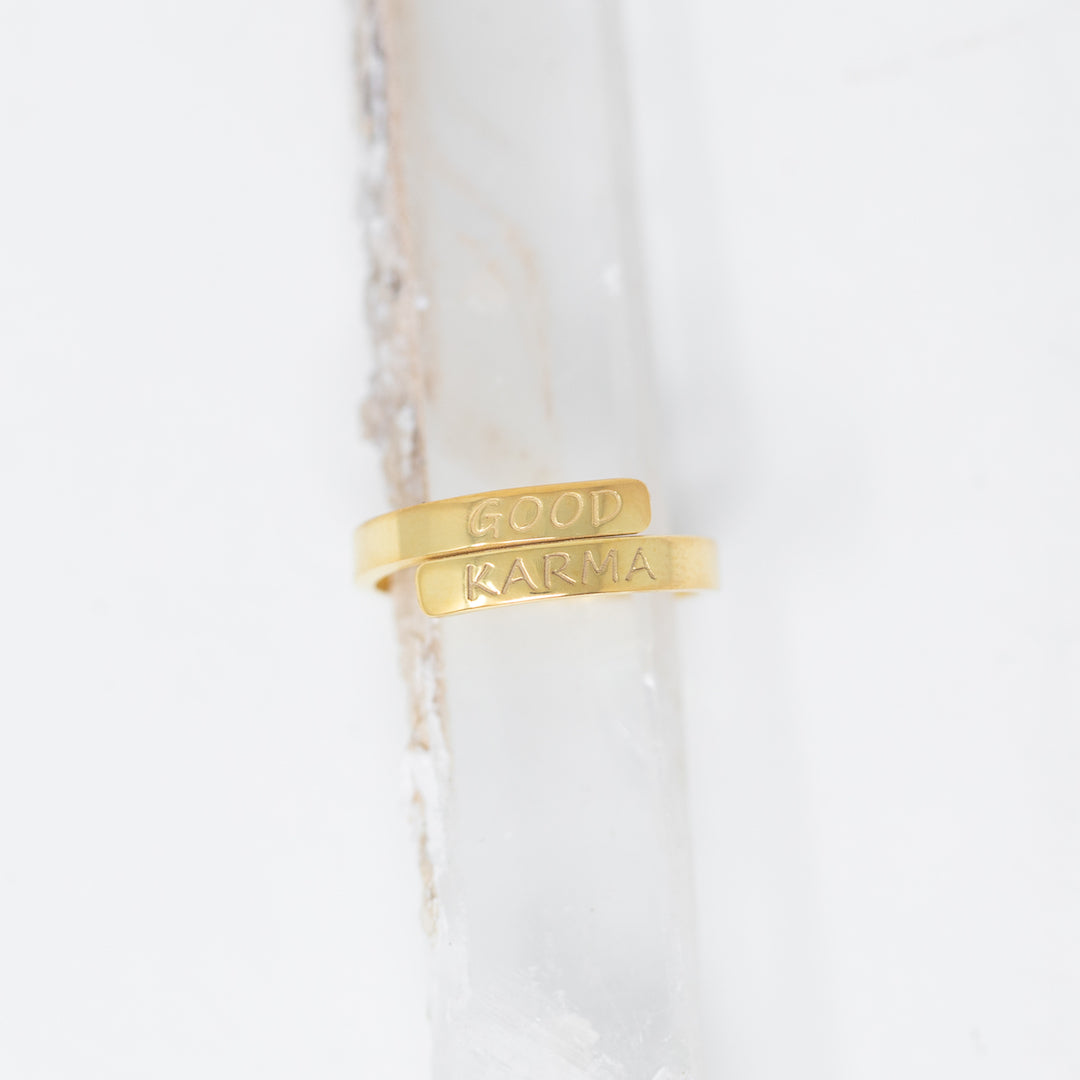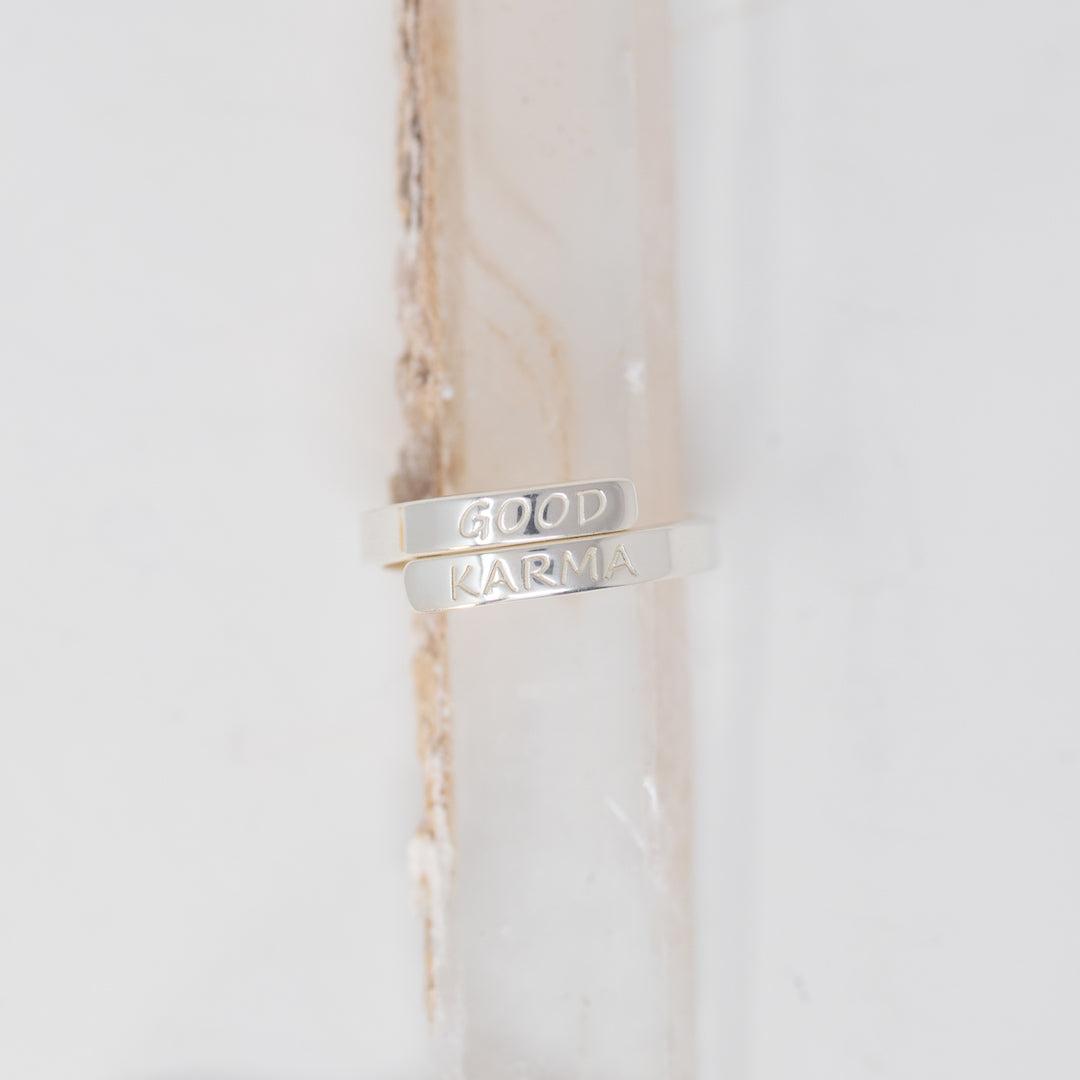 My Mantra Wrap Ring│GOOD / KARMA
Your mind is astonishingly powerful. Focus that power on the good things!
Your thoughts create the landscape in which you experience life. Let your thoughts center around all that you love, respect, admire and treasure. Give positive power to each of your moments by giving positive focus to your thoughts.
GOOD KARMA

Karma is that age-old universal theory of getting what we deserve based on our thoughts and actions. Living with good intent attracts GOOD KARMA! A beautiful reminder to say good words think good thoughts, do good deeds and keep the circle positive. 
Material:
925 Sterling Silver
14K Gold Plated (over 925 Sterling Silver).
Sizes: 6 or 7
The Makers
This collection was a fun collaboration between Judy Kaye (Owner of the Good Vibrations Shop) and Baler Jewelry, a talented Turkish-based Jewelry artist. All pieces were created and blessed with love, light, and, most of all, magic!
My Mantra Wrap Ring│GOOD / KARMA