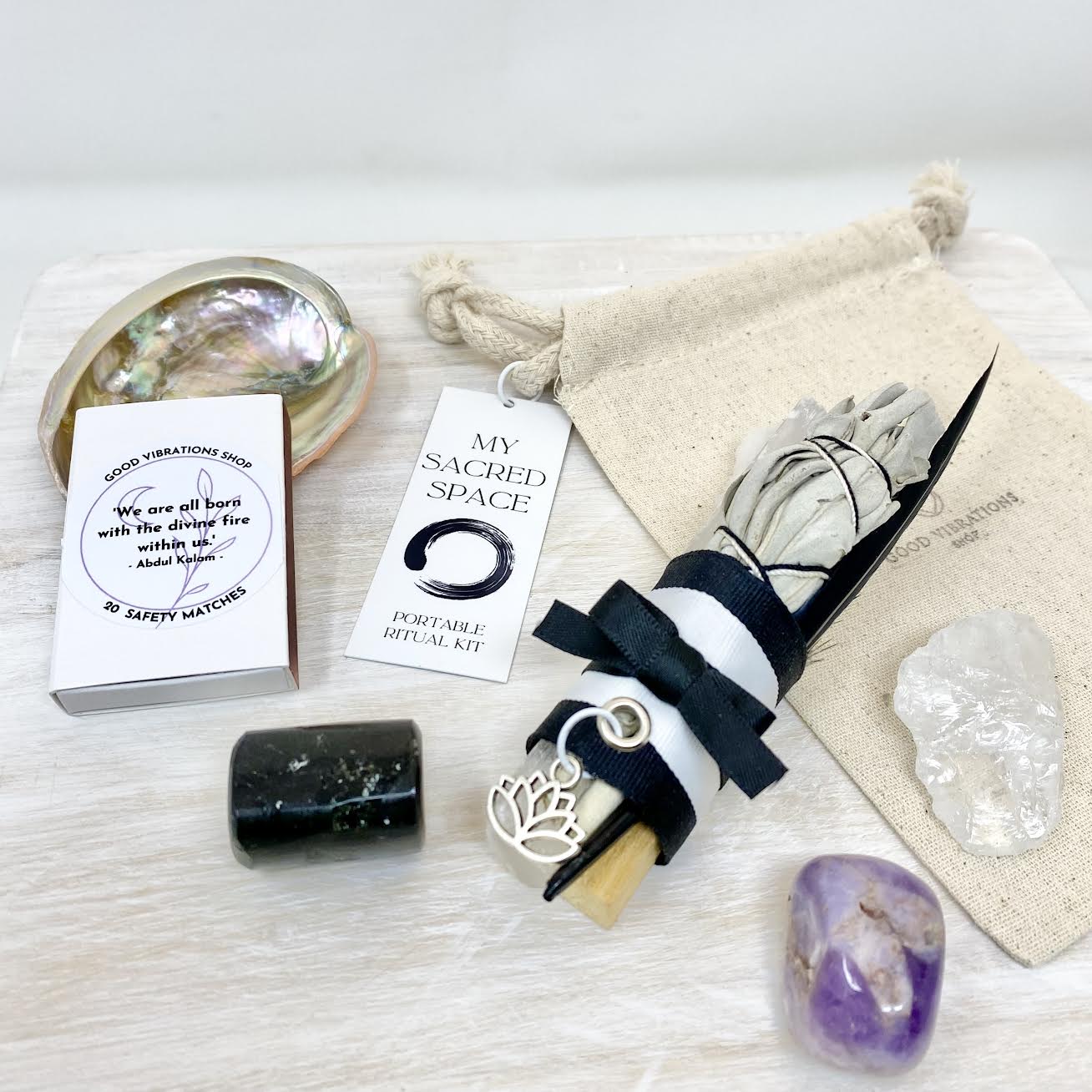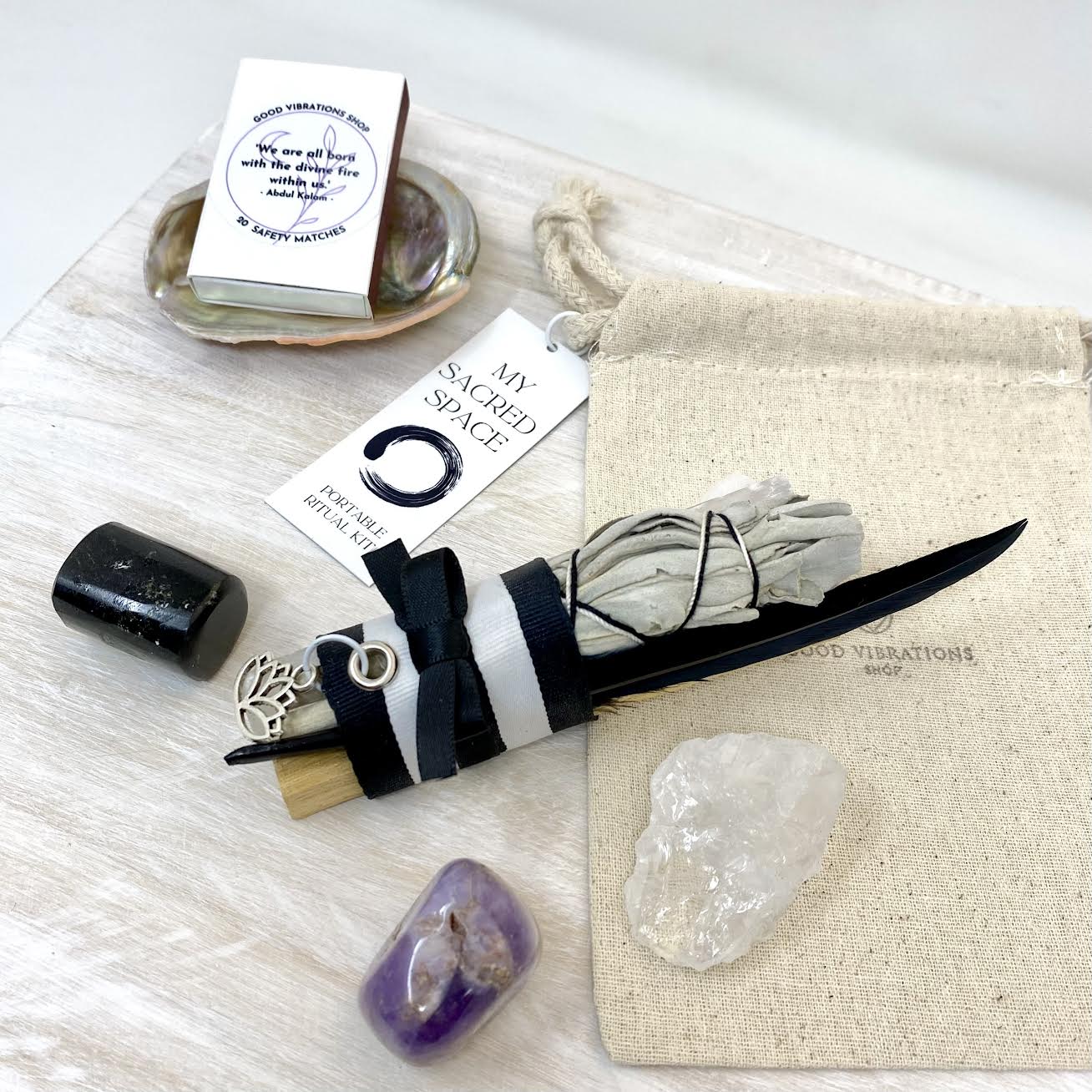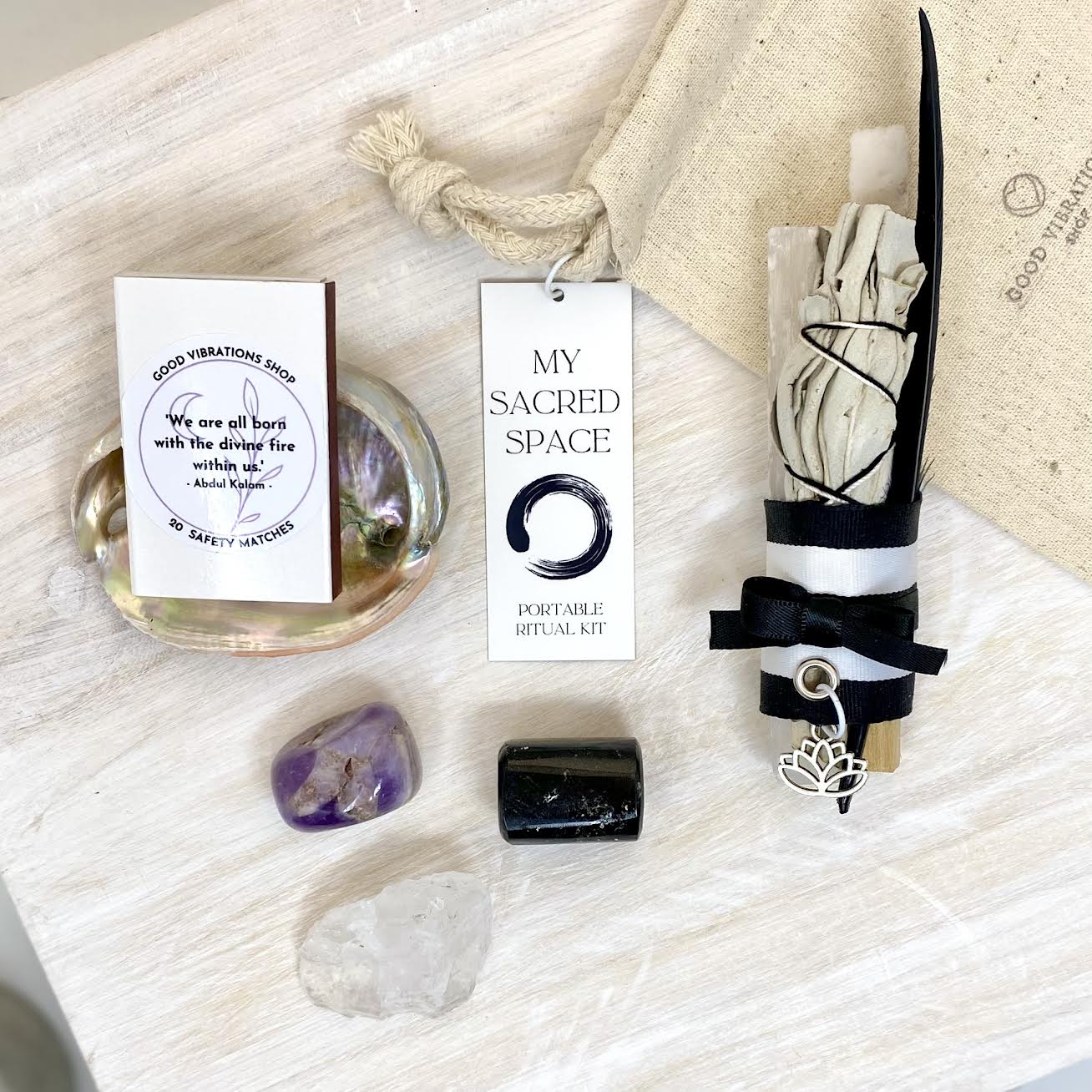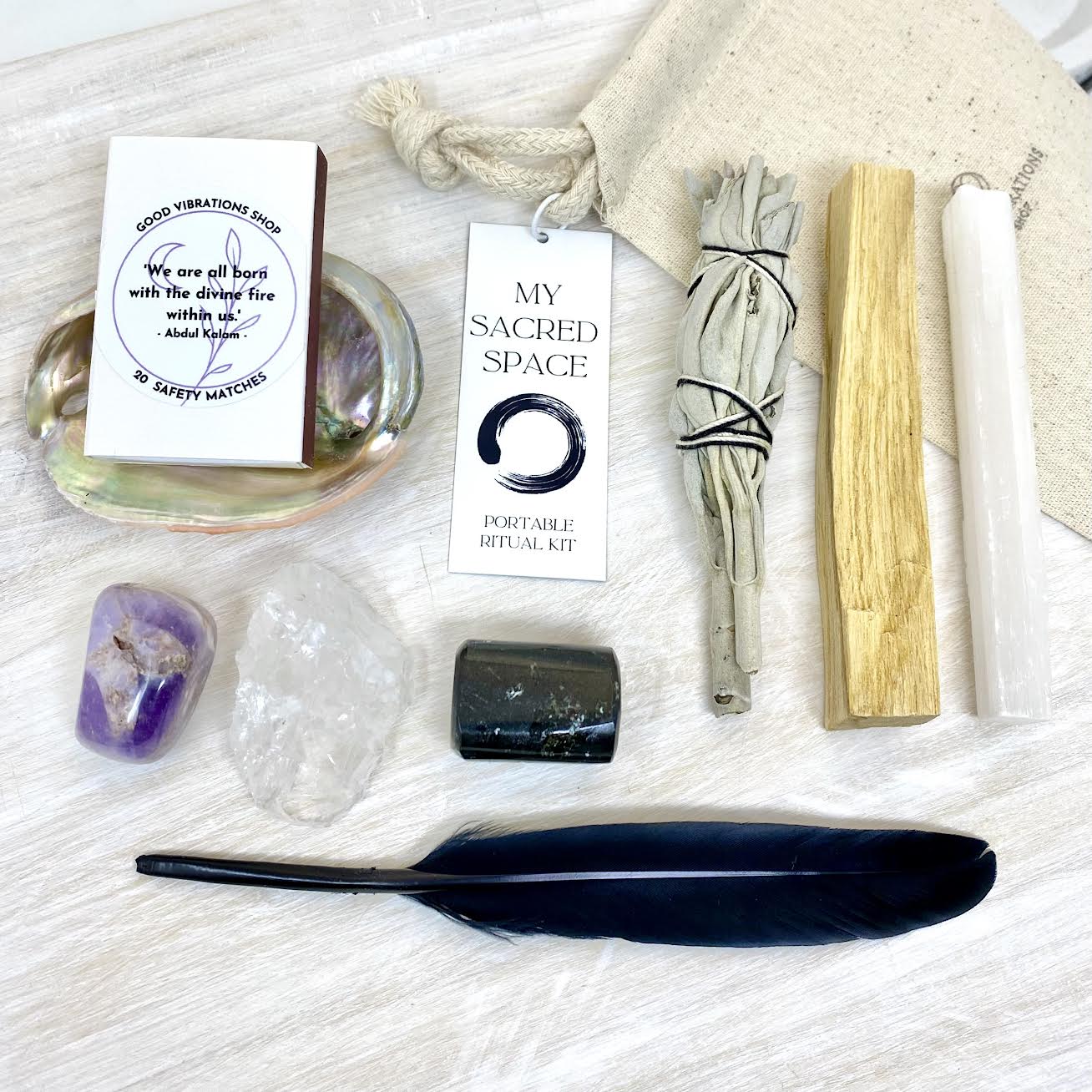 MY SACRED SPACE⎮ Portable Ritual Kit
Your Sacred Space should be a place where you find rest. It ought to feel as comfortable, positive, and inspiring as possible! All ritual begins with creating a sacred space to safely practice meditation, divination, or anything that connects you to the Divine to feel protected and supported by the Universe to create a circle of joy and fulfillment. Whether at home or traveling,
My Sacred Space⎮Ritual Kit offers tools to help you raise the vibration in any space you choose. You will receive everything you need to fill your Sacred Space with blessings, protection & soothing vibes.
My Sacred Space Kit Includes:
• Black Tourmaline (one of the most coveted stones for protection, calming the mind & cleansing)
• Amethyst (generates a relaxing atmosphere & acts as an air purifier, clearing negativity & emitting positive energy.)
• Clear Crystal (Known as the 'Master Healer,' It 'purifies and energizes the environment of any room)
• Selenite Wand (a highly protective crystal that brings calming, soothing energy into your Sacred Space.)
• Mini Sage Torch (To Cleanse & Purify your Space, Crystals & Yourself)
• Palo Santo (Its peaceful aroma & spiritual purifying properties are ideal for daily mindfulness rituals & raising your vibration)
• Small Ritual Feather (to guide the smoke from your Palo Santo & Sage Smudge)
• Safety Matches
• Organic Cotton Pouch
MY SACRED SPACE⎮ Portable Ritual Kit