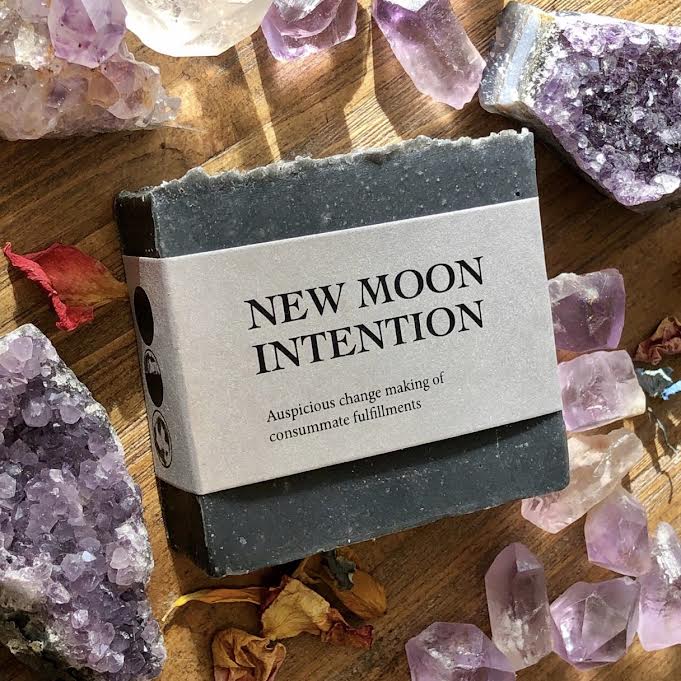 NEW MOON INTENTION | Goats Milk Soap
The moon aligns with the earth and the sun in perfect celestial order; a crescent sliver of light illuminates the darkness. Untold adventures and new beginnings are taking shape as refreshed dreams emerge from the subconscious to become a reality. 
NOTES: Rosemary, Tea Tree, & Mint.
INGREDIENTS: Olive oil, organic coconut oil, distilled water, sodium hydroxide, goat's milk, shea butter, organic botanicals, mica, crossroads dust, proprietary blend of organic essential oils.
INSTRUCTIONS: Lather with warm water and rinse. To prevent soap from softening, store in a soap dish that drains away standing water.
4 oz.
Handmade in the USA
The Maker:
Magic Fairy Candles are PURE | COLORADO SMALL BATCH | AROMATICS Crafted with intention. Their products are devotion to quality, unified with love for the human experience. "We just want you to know we love you."
NEW MOON INTENTION | Goats Milk Soap