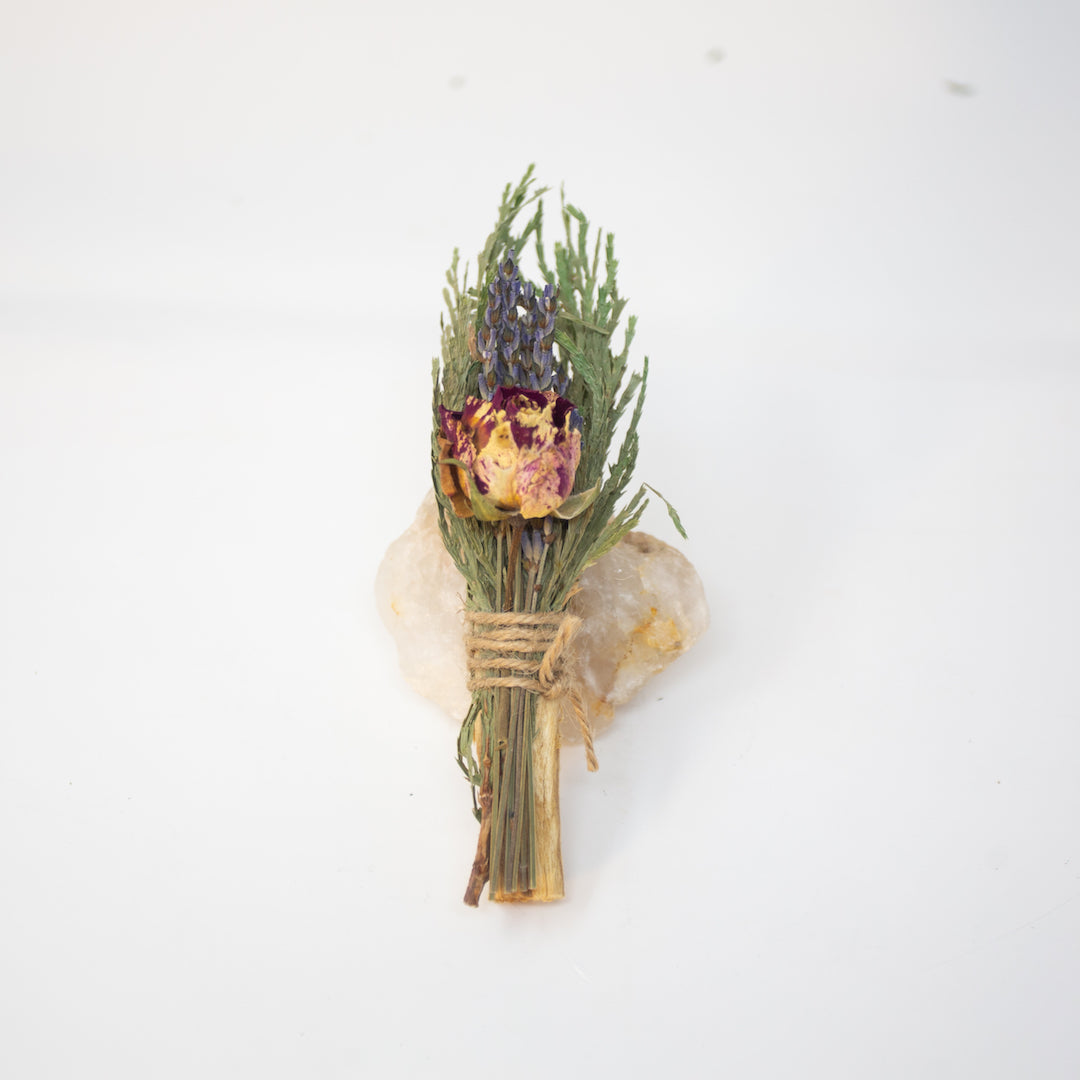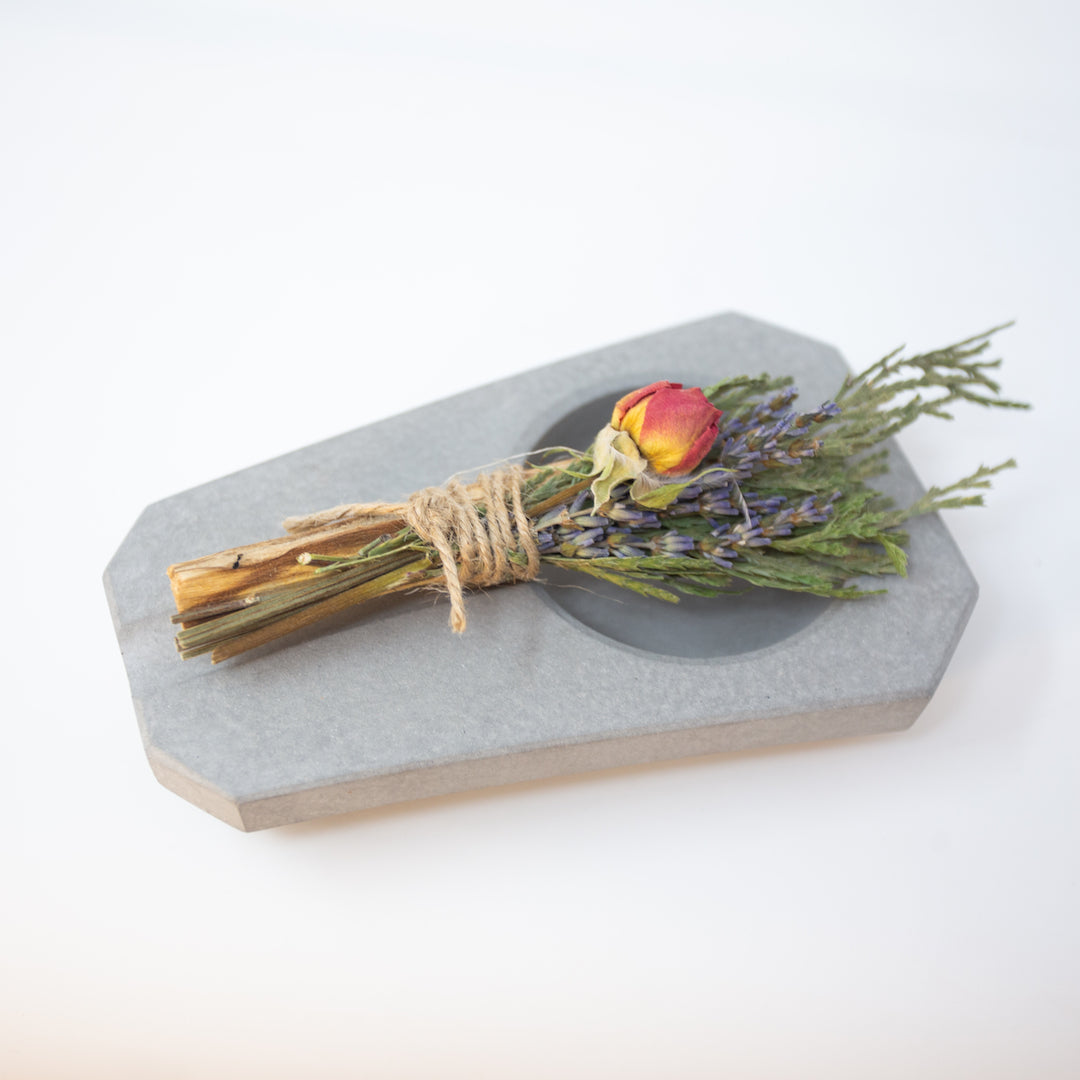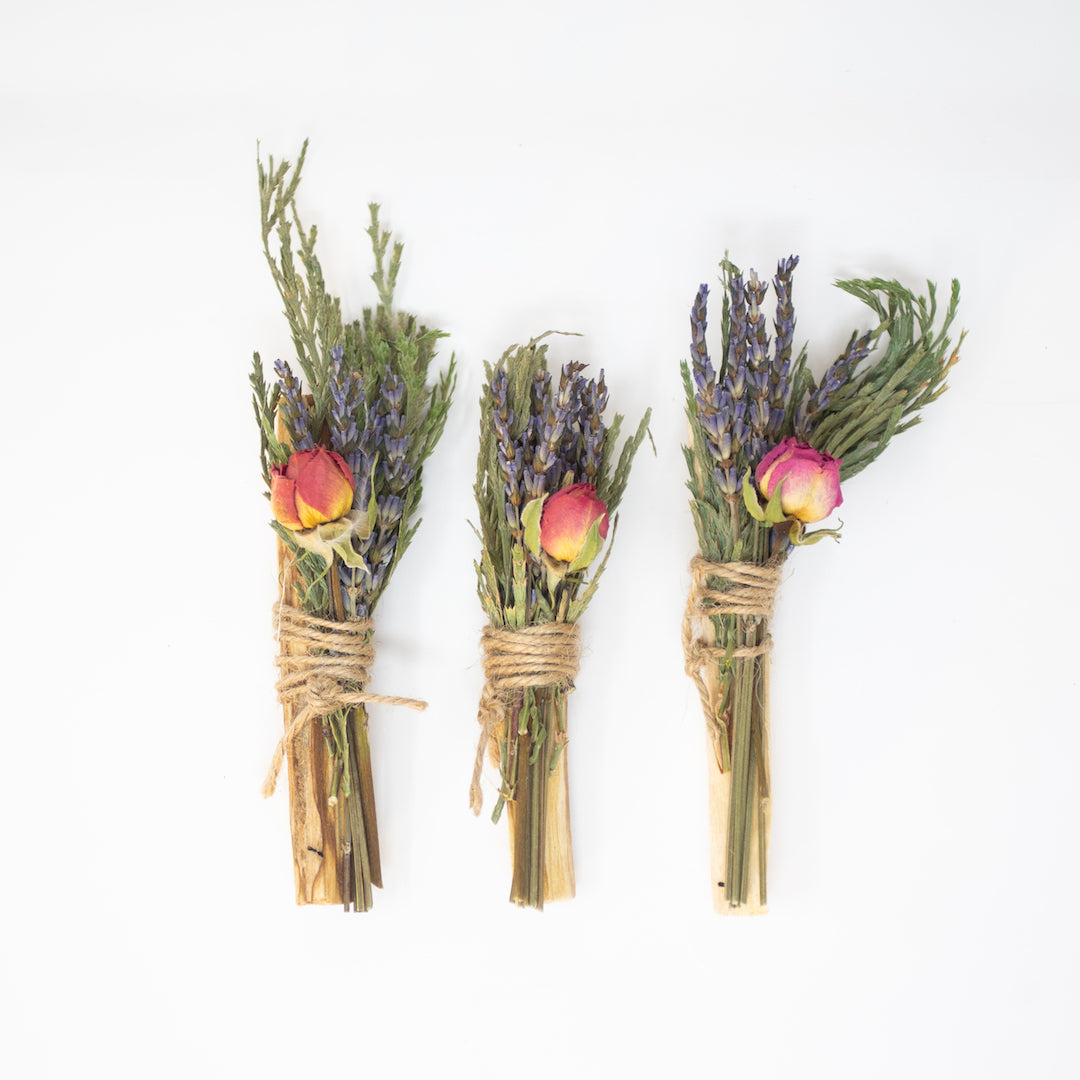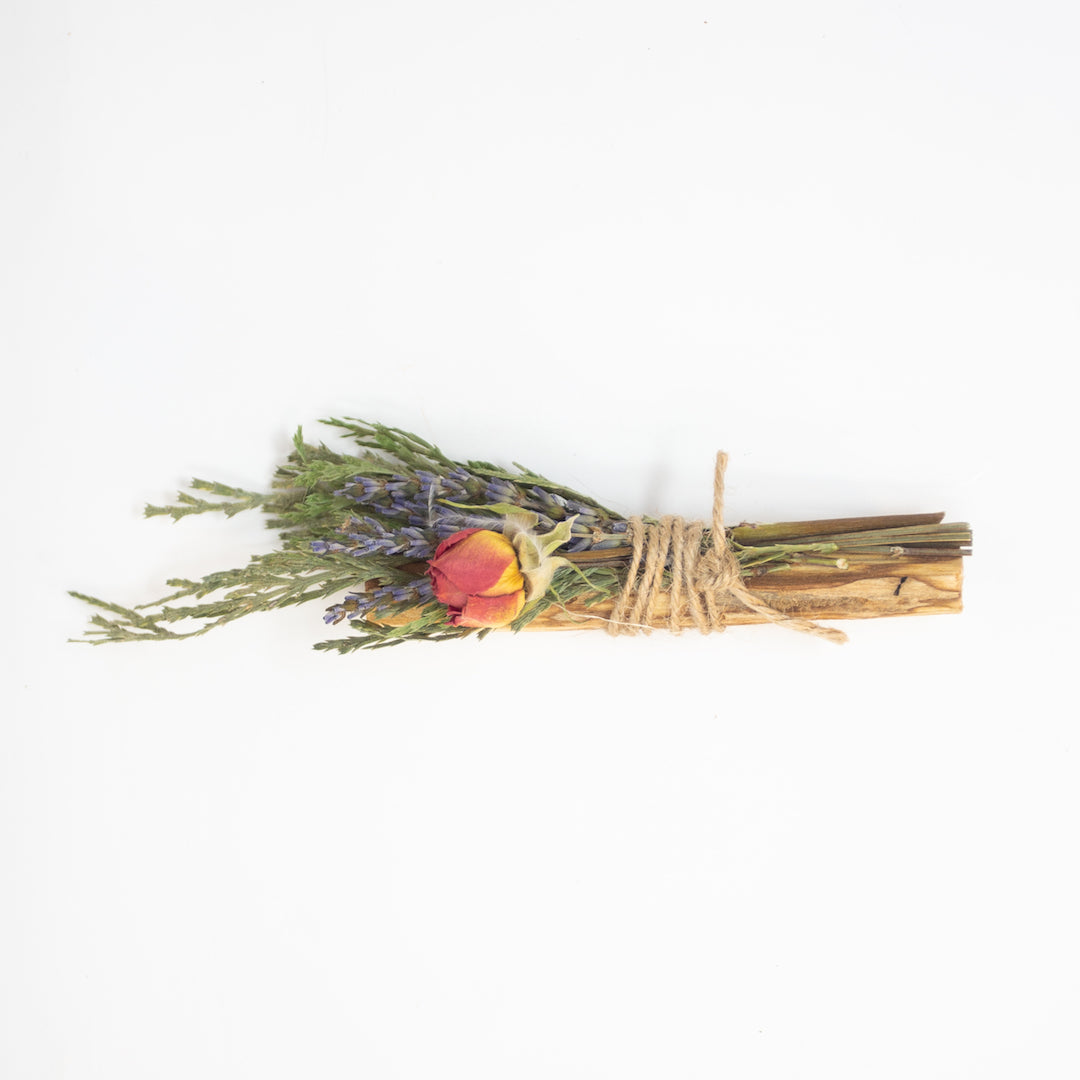 Burning Palo Santo is a beautiful sacred practice for Meditation, Yoga, Energy Clearing & any Ritual work. It's the perfect way to raise the positive energy in your home or office space!
This sacred Palo Santo Flora Bundle is handmade with: 
Palo Santo Holy Wood from Ecuador, Rose, Lavender, and Cedar 
*All our herbs and plant materials come from privately owned farms or land. The Palo Santo comes from renewable resources that reforest.
Please note: due to the fact that all components of this item come from mother nature, it may vary slightly from the photo.
Handcrafted in the USA
The Maker:
Launched in 2010, J. Southern Studio is a woman-owned and operated design house that creates specialized adornment and wellness objects intended to help connect, manifest and align with the energies around us. 
The Ritual Collection is one that, through ceremony and ritual, celebrates our ancient past, awakens our curiosities, reconnects us to the Earth, and encourages manifestation through meditation.
All of the components in the Ritual Kits, from the Earth-born minerals to our essential oils, are thoughtfully, sustainably, and respectfully sourced from their people or place of origin. For example, the herbs and flowers are cultivated on small local farms, and our varied sage comes from two areas: an organic sage farm and from an Indigenous friend who wild crafts and wishes to share healing tools with the world. Likewise, the Palo Santo is fair-trade from an association in Ecuador that works to reforest, educate, and provide income for their community.