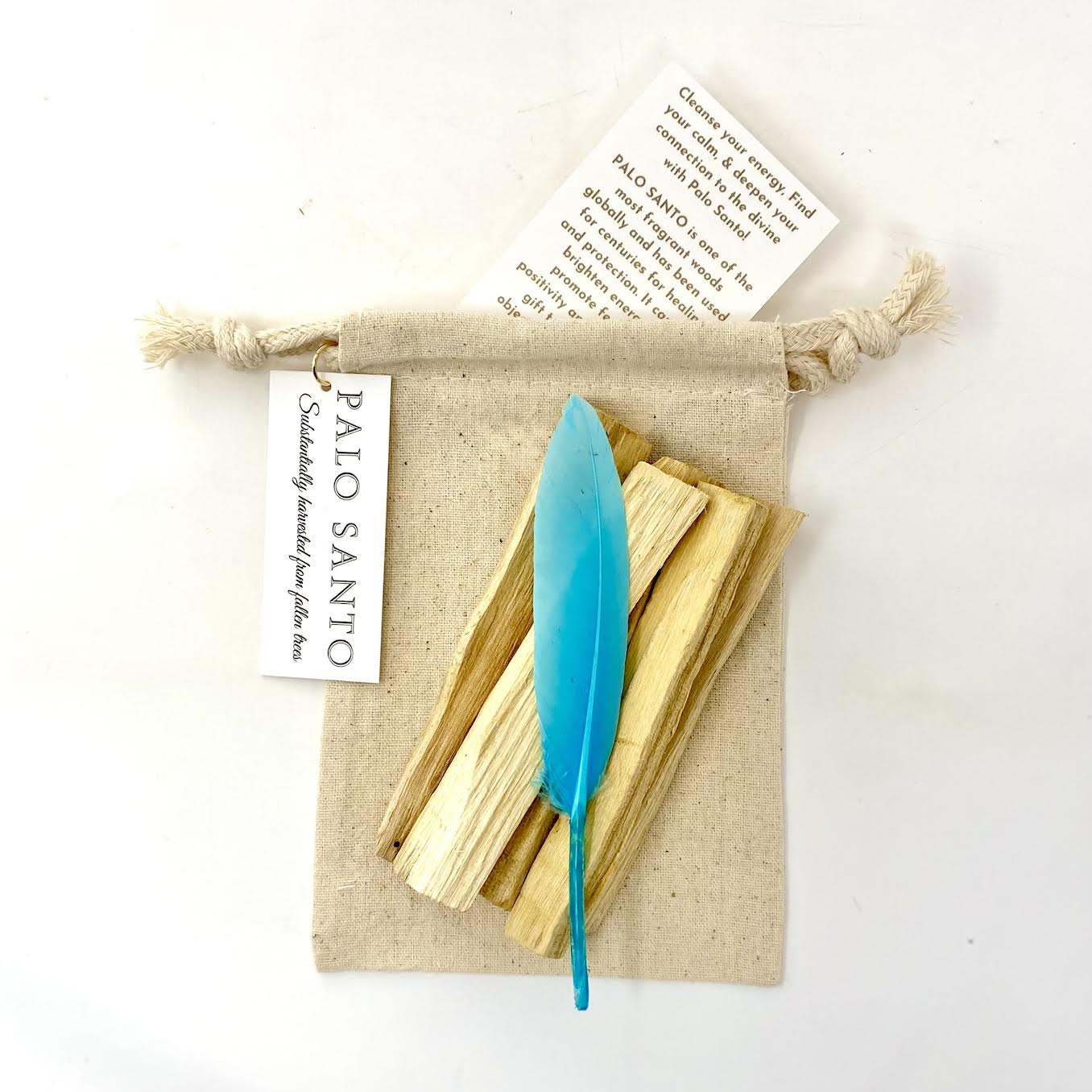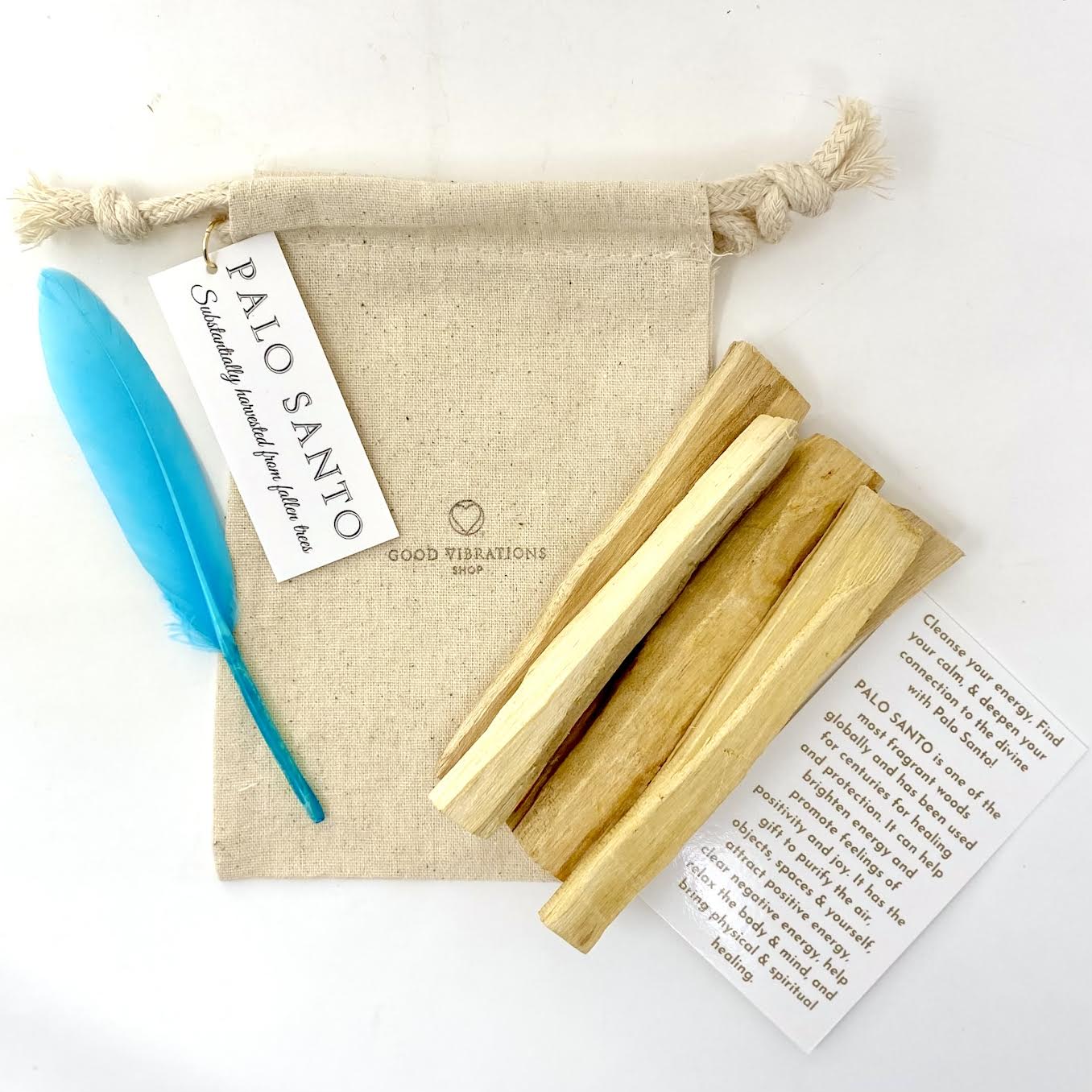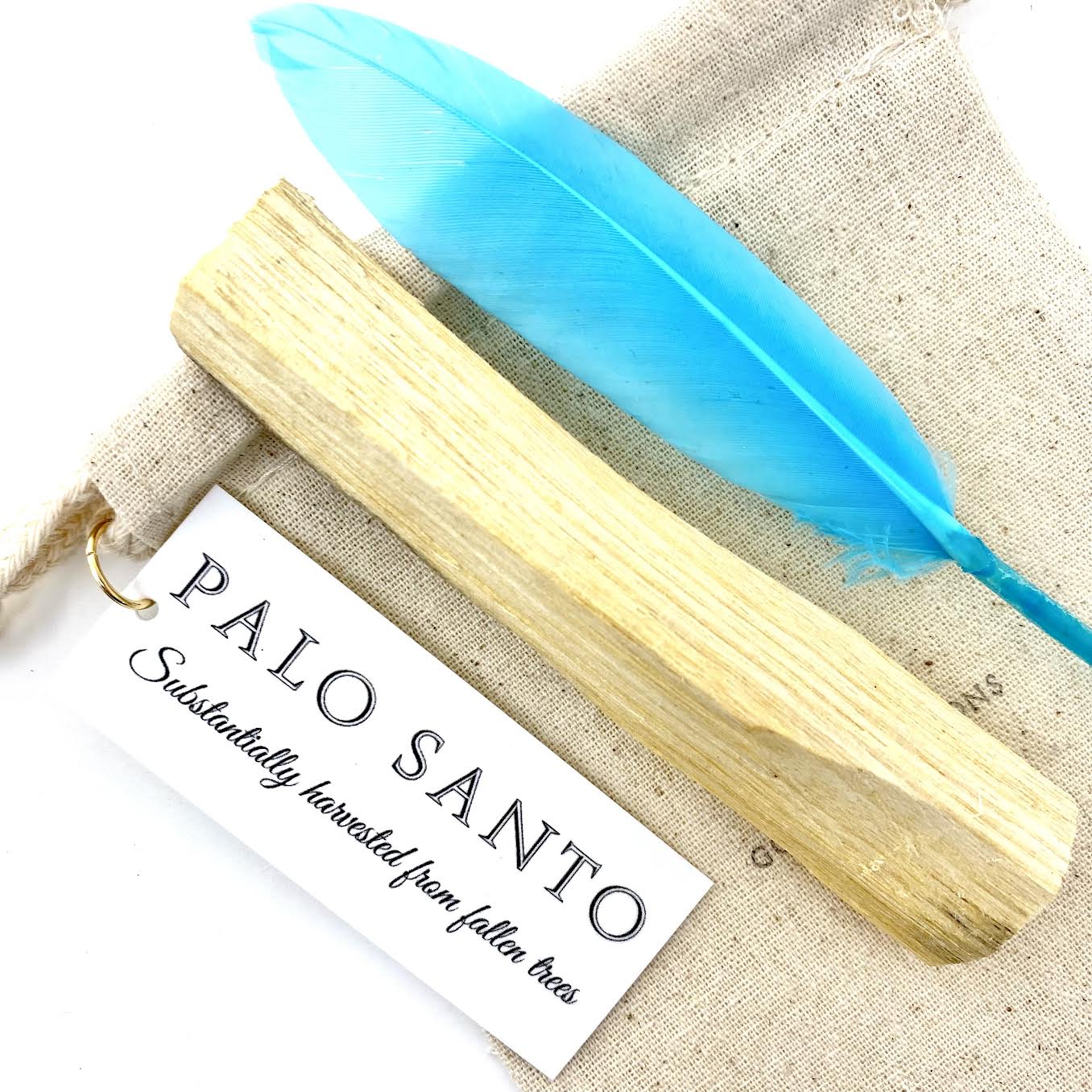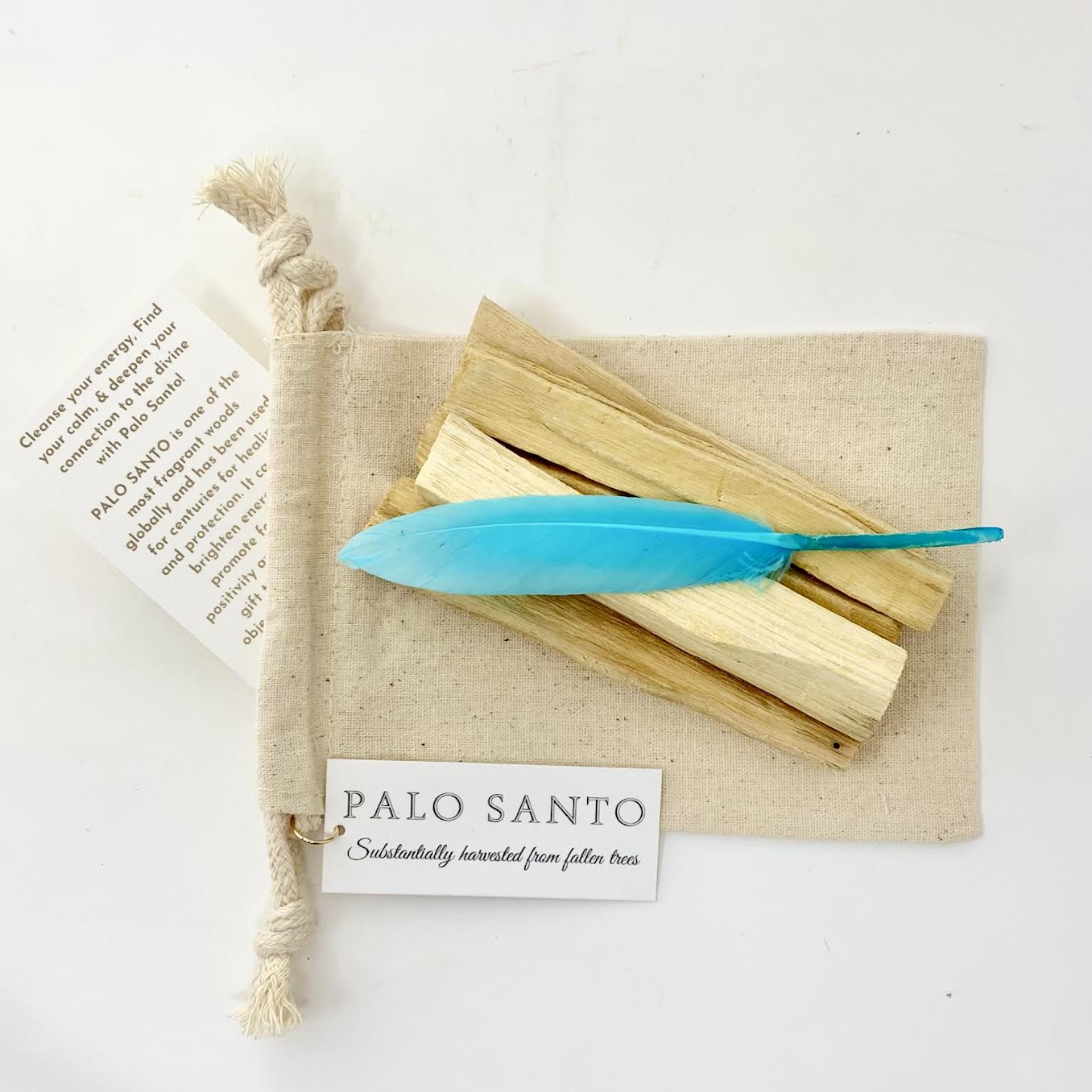 Palo Santo⎮ Substantially Harvested
Cleanse Your Energy, Find Your Calm, and deepen Your Connection To The Divine With Palo Santo!

Premium quality, ethically sourced Palo Santo (bundle of 5-6 sticks, 4" long")

It comes in an organic cotton carry pouch with a small turquoise ritual feather.

• PALO SANTO is one of the most fragrant woods globally and has been used for centuries for healing and protection. Its peaceful aroma and spiritual purifying properties make it ideal for meditation, daily mindfulness rituals, raising your vibration, enhancing creativity, or simply maintaining serenity in your environment.

*Our Palo Santo wood is certified organic and ethically sourced. (Substantially harvested off the forest floor in Peru after intense annual storms knock down its trees.)

• Information card/instructions included.
Palo Santo⎮ Substantially Harvested