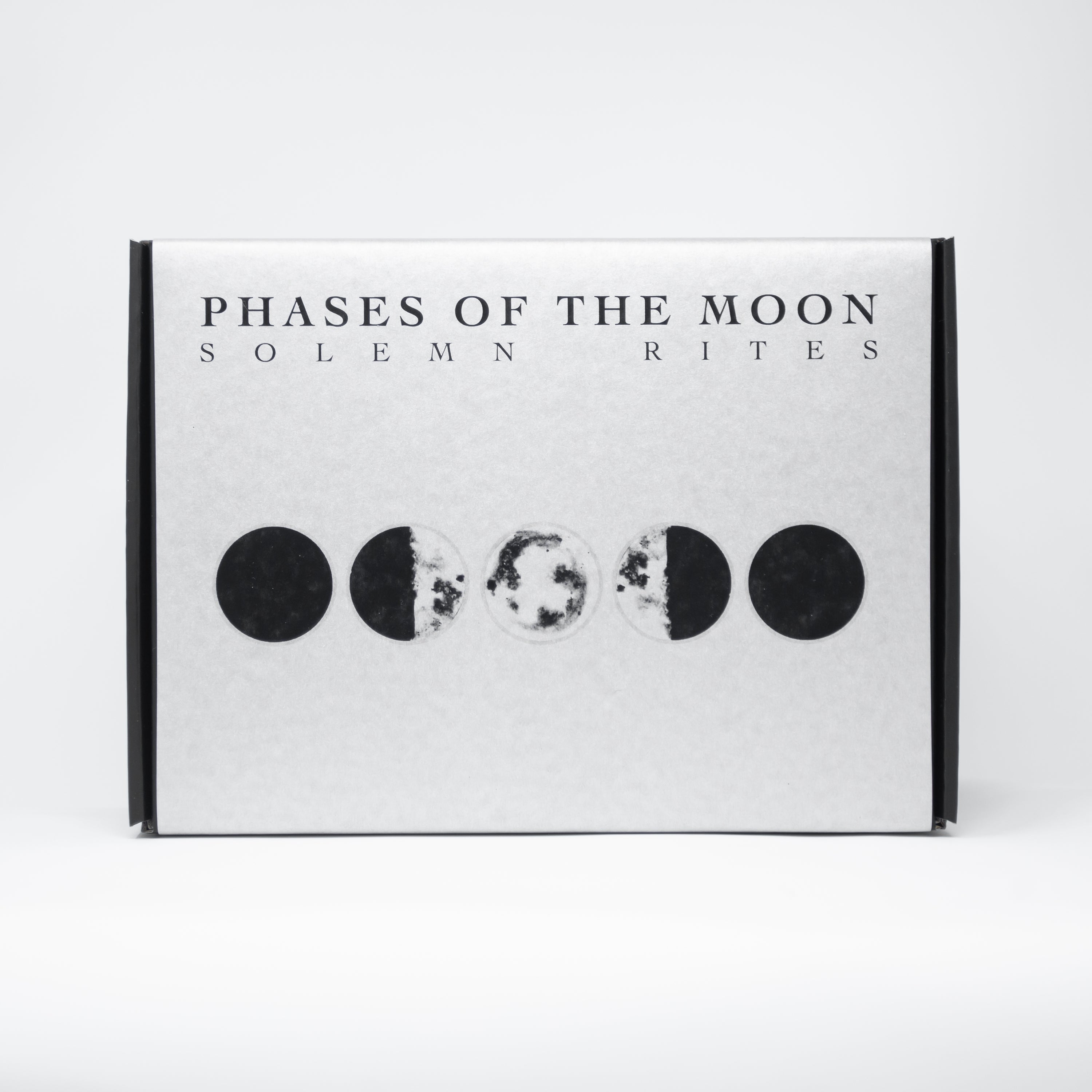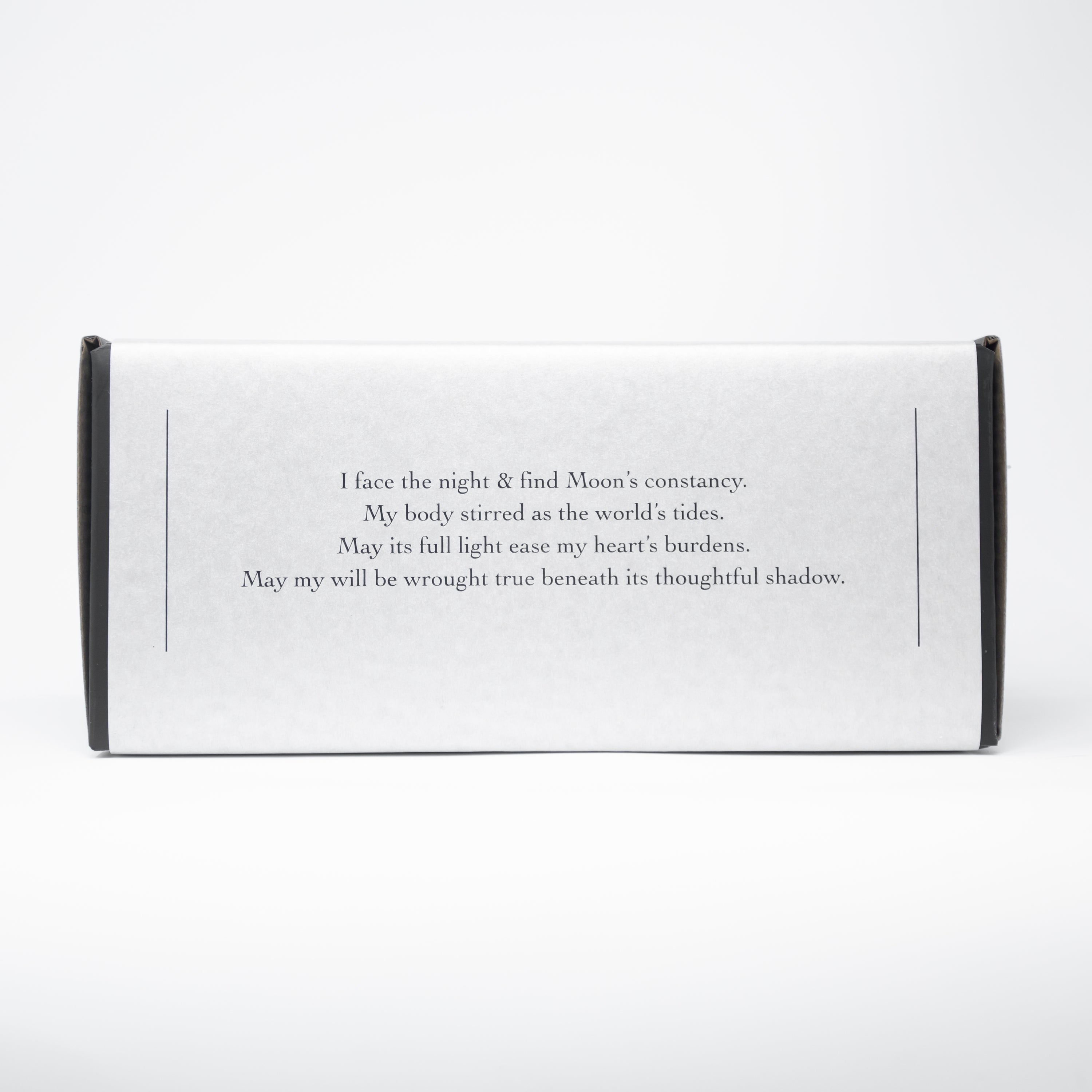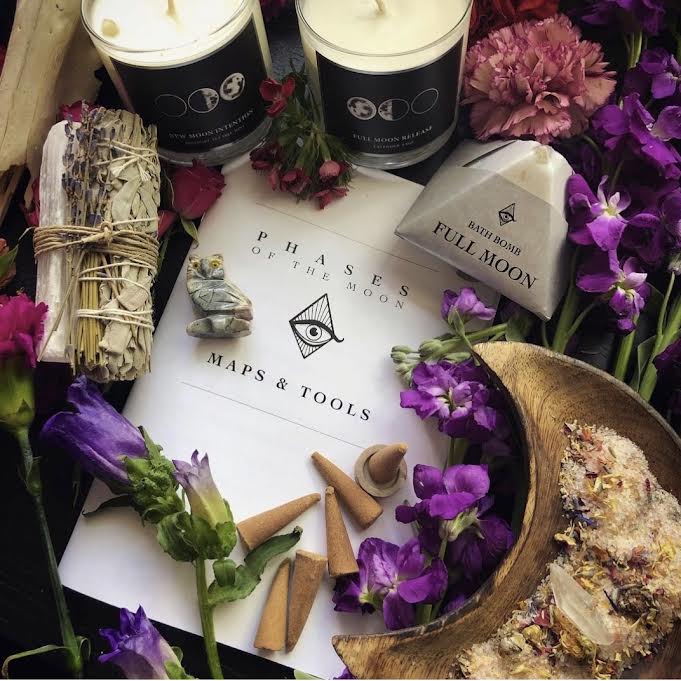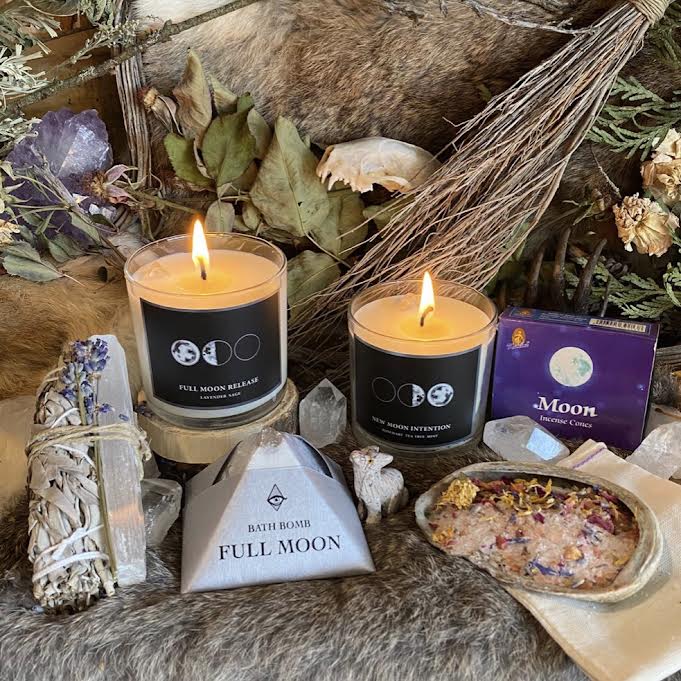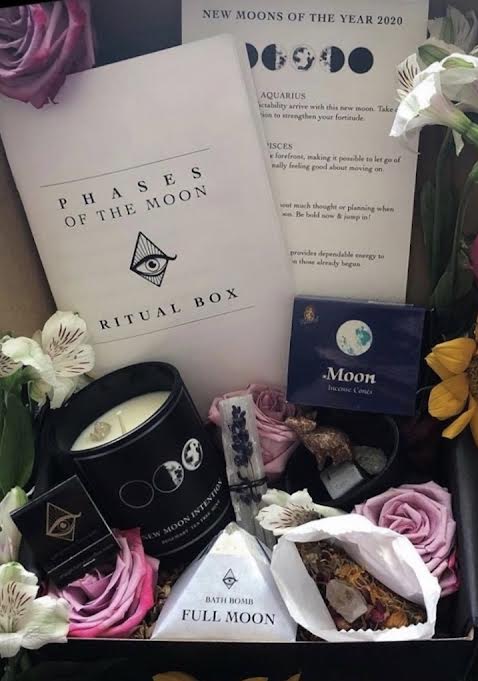 Phases of the Moon Ritual Box
This Ritual Box is brimming with powerful tools that are carefully curated to lovingly support your moon practice for many months.
Take pleasure in soothing away the intensity of the full moon with a specially charged Full Moon Bath Bomb while shifting your energetic body into a higher realm with White Sage smoldering & your Full Moon Candle gleaming nearby. Or prepare to set intentions with the new moon using a fragrant Salt Soak & a glowing New Moon Soy Candle. An Owl Talisman acts as an emblem of powerfully enacting change, while a milky Selenite Stone Spar doubles down on boosting your intuition. Clear and simple Instruction comes easily via the Ritual Booklet. There you will find descriptions & uses for every item, Instructions for casting your circle, performing rituals for both the full & new moons, as well as complete information on all the moons of the year. Did someone say powerful? Hell yeah!
The Phases of the Moon Ritual Box includes:
The year's New & Full Moon Dates 

& Astrological Guidance Cards

New Moon Salt Soak with Quartz

White Sage, Selenite Stone 

& Lavender Bundle

New Moon Soy Candle

Full Moon Soy Candle

Soapstone Owl Talisman

A Selection of Ritual Incense

Phases of the Moon Ritual Booklet 
The Maker:

Magic Fairy Candles are PURE | COLORADO SMALL BATCH | AROMATICS Crafted with intention. Their products are devotion to quality, unified with love for the human experience. "We just want you to know we love you."
Phases of the Moon Ritual Box